Woman | Men | Kids
Trending Now: The Grinch
No matter what he does, everyone still loves the Christmas-ruining Grinch. But you don't need to live in Whoville to tap into his cranky Christmas spirit. Check out our festive Grinch goodies – he'd hate 'em, but you'll love 'em!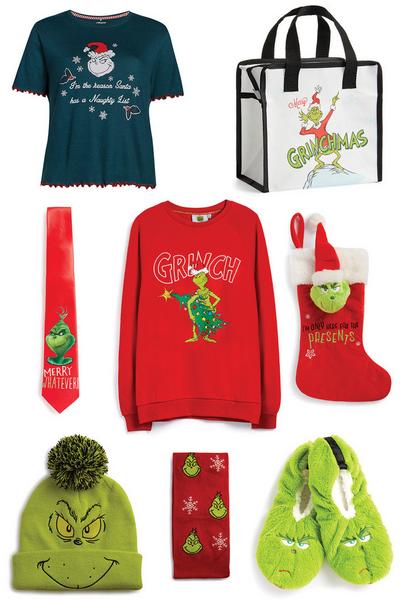 Do the holidays leave you feeling kinda disgruntled? Then we have all the sleepwear you need for staying in and channeling your inner Grinch. It's the perfect Christmas movie marathon vibe: stay snug and warm in our slogan PJ sets and character slippers for all – or go all out Grinch in our fun onesie!
Find yourself muttering a Grinchy "I have nothing to wear!"? No worries! We have pieces that'll make your pals Grinch green with envy. Sport twinning "Merry Whatever" sweaters with your little one, or a Grinch scarf or beanie hat to keep the cold away.