While we're waiting for the latest movie to land in the Marvel Universe, we'll be re-watching (ahem… bingeing) the films and nailing the merch trend with our new Marvel tees. An easy grab and go option that will soon become your favorite wardrobe item.
Oversized And Effortless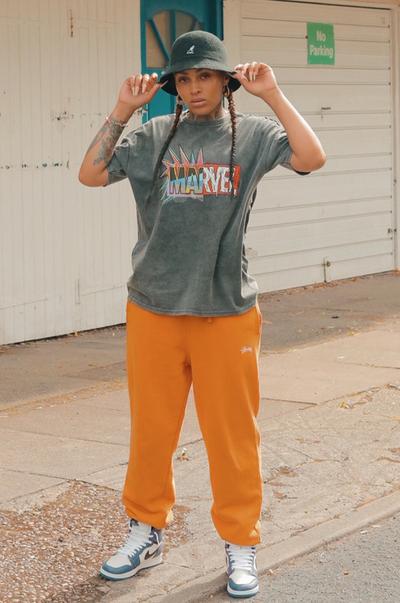 Milo has opted for an oversized outfit. Not only is it a failsafe on-trend look but it's comfortable too – the best of both worlds. She's styled her tee with loose mustard pants but feel free to grab joggers of any color to pull your look together. Follow in her fashionable footsteps and pair with a bucket hat and sneakers.
Cool and Casj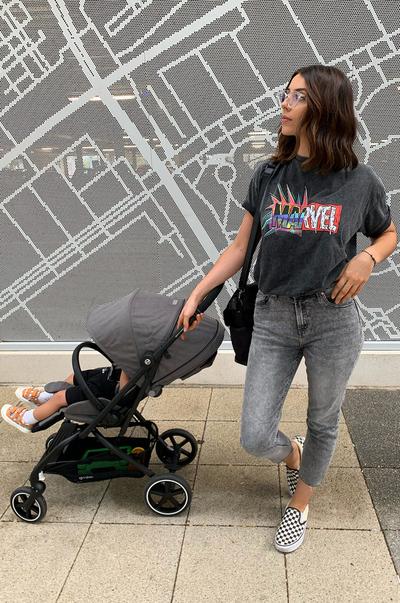 Jess is keeping it cool and casual with our gray slogan t-shirt. Tucked into some faded gray jeans this look is the perfect summertime look when you're out running errands. Just slip on some pumps or sneakers and you're ready to run about town.
It's In The Detail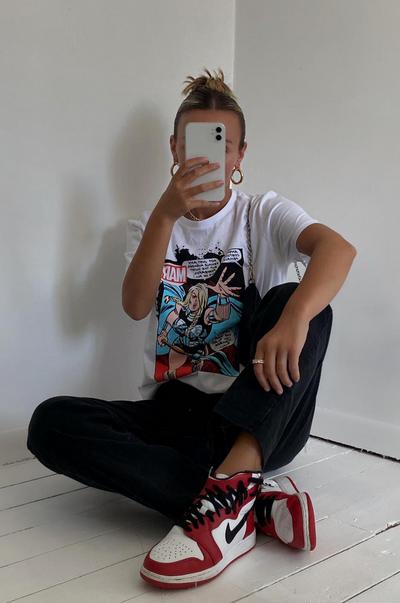 Emily has met in the middle of the two gorgeous looks above by pairing her white Marvel tee with loose boyfriend jeans and trainers. Just because you like to keep your outfits casual doesn't mean you can't mix in some fun accessories. Emily has completed her outfit with chunky gold jewelry. Earrings, rings, or necklaces, your options are endless.