Woman | Men
What To Watch On Netflix RN
If there was ever a time to binge-watch Netflix guilt-free, self-isolation is it. "Completing Netflix" your new challenge? Let us add some faves to your wishlist. We have the perfect subject for your next House Party call.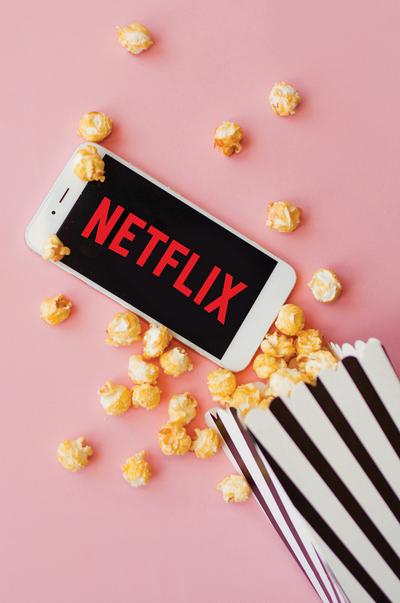 The Politician
Lead character Payton already knows he'll be President someday, and sees no reason to waste time getting started. The show sees him navigating the toughest political landscape there is: high school. This original comedy series was created by the producer behind Glee and Scream Queens, so we already know this is going to be good! Also stars Gwyneth Paltrow as Payton's mom. Check out the trailer - you'll be hooked!
Sex Education
This raunchy British teen show has been a runaway hit. Sex Education follows a group of school kids as they navigate their way into adulthood with hilarious consequences. The premise: Lead character Otis starts giving sex ed counseling at school for money, using good guidance from his sex therapist mother (played by Gillian Anderson). There's also a serious undertone: the show covers issues including discrimination, sexuality, and bullying in today's social media-driven society.
Ru Paul's Drag Race
Looking for something to really get into? Well search no more, because Netflix has the entire 11 seasons of the legendary drag show Ru Paul's Drag Race just a click away. The show follows a similar format to America's Next Top Model. Drag queens compete through designing and making their own outfits, dance and singing challenges, lip-synch battles and performances to avoid being eliminated and claim that crown. Will your fave be told "Shantay, you stay" or "Sashay away"?
Next in Fashion
If you liked Project Runway, you're going to love this. An updated version of the fashion competition show, Next In Fashion follows eighteen talented designers looking to win a cash prize and the opportunity to have their designs sold on Net-a-Porter. In order to win they need to design, make and send their creations down the runway under themes like sportswear, red carpet looks and tailoring. The twist? They have less than 48 hours to make each one. Hosts Alexa Chung and Queer Eye fave Tan France are fun and lighthearted, making this an easy watch.
Tiger King
Tiger King looks into the underworld of big cat breeding, but soon becomes more about the exotic animal keeper Joe and his volatile relationship with animal rights activist Carole. The two go head-to-head in what unfolds as a story of disbelief and mayhem. With a number of conspiracy news articles appearing every day (just Google it!) you'll have to make up your own mind about what's true – and that's what makes it so good. You're in for a wild ride with this documentary.
The Stranger
This British mystery thriller is oh-so-bingeworthy: the twists and turns will keep you guessing all the way to the end. "Oh what a tangled web we weave", as families' and friends' lies are unveiled to loved ones by the "stranger"... with shocking consequences. But who's telling the truth and what's the stranger's motive for causing so much destruction? We just hope there's going to be a second series!
Love is Blind
This is the latest American dating show, with a very big difference. Does the thought of speed dating make you sweat? Imagine doing it blind. Better yet, the contestants don't get to see their chosen partner until they've proposed! YES, you read that right! Love Is Blind will have you sucked in after Episode 2 (if not sooner). You'll want to binge-watch all the way through to see which couples say "I do" at the end of the series. It's a rollercoaster watch, so get ready!
Restaurants On The Edge
Two of the biggest things we're all missing right now: travel and eating out. Why not indulge in both with Restaurants On The Edge? This series sees three food and design experts travel the world in a bid to save failing restaurants, by reconnecting them to their local cuisine and culture. With each episode set in a different country and all with breathtaking scenery, you'll want to watch this for the tour of the local regions alone. Oh, and there's the obligatory restaurant makeover segment, too.
Grace and Frankie
Looking for some easy viewing, lighthearted humor and fun? Grace and Frankie are your new squad! Grace and Frankie have forever been rivals. But when they find out their husbands have fallen in love with each other and plan to get married, their unlikely friendship starts to blossom. This show is a celebration of two fabulous older women who know what they want, and aren't afraid to go out and get it. This double act's adventures will both warm your heart and leave you crying with laughter!
Self Made
This new addition to Netflix is based on a true story. Self Made tells the rags-to-riches story of Madam CJ Walker, as she rises from poverty-filled childhood to build her own hair and makeup beauty empire. This impressive success story shows the trials and tribulations she encountered on her climb to become the first female African American self-made millionaire.
The Pharmacist
Ready to start another real-life documentary? Warning: this one isn't for the faint-hearted. After the heartbreaking death of his son, a small-town Louisiana pharmacist takes it upon himself to unveil the dark and corrupt side of the opioid addiction crisis. Dan Schneider starts a crusade to hold the powerful people behind the US epidemic to account. This true story is a must-see.