Beauty | Women
Fitz up, Look Sharp
Celebrity hair stylist and the man behind some of the most copied hair styles in the industry, Andrew Fitzsimons, is seriously hot property right now. With a client list including the Kardashians, Mariah Carey and Jennifer Lawrence, and now his very own haircare range in collaboration with Primark, we couldn't resist the invitation to meet him and chat all things beauty.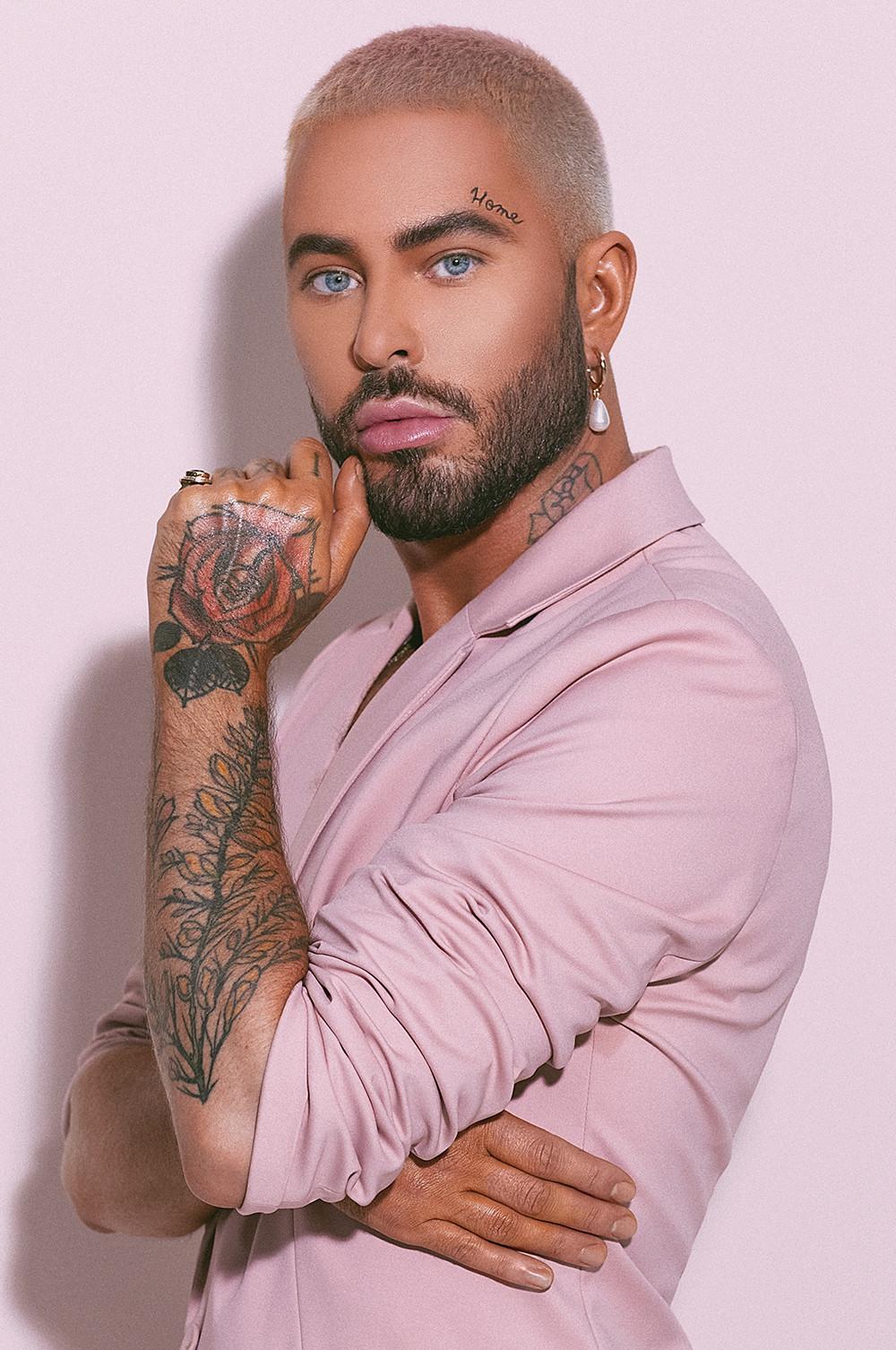 The first thing I learn about Andrew is at the age of 32 he already has 19 years experience in the hair and beauty industry! Quick maths will tell you that he was just 13 when he started his career, 'Oh I was such an annoying child!', he laughs. So where did it all begin?
'When I was 13 years old I asked my mother to get me a summer job. I always wanted to have freedom and my own money, so my mum arranged a job at a local hair salon. I'd never really been interested in hair but I'd always watched my mum getting ready, like a lot of gay kids do, and I loved creativity so we thought it would be a good fit.'
Creating a work ethic at such a tender age is highly commendable. But what was the reality of working for a living compared with school? 'I immediately loved the whole salon environment,' Andrew explains, 'Coming from a catholic rugby school that was a toxic environment for me as a gay child, I never felt represented in anything or shown the possibilities of what my life could look like. Going to the salon was the first time I'd been in an all-female environment and it felt very protected. It was a creative space and I started coming out of my shell because I felt safe enough to do so.'
'Then at 16 I thought it's time for me to get an agent, obviously!' he laughs and rolls his eyes at himself! 'I was very cocky telling this agency "you will hire me because I'm the next big thing" and I got signed!' he laughs.
After being signed Andrew started working in Dublin doing TV and film and trying to figure out what he wanted to focus on. After a year or two he moved to Paris to focus on fashion. 'I lived there for a couple of years and was always the youngest person on set during fashion week or on a magazine shoot.' Then aged 21 he moved to New York and stayed for nine years. 'That's where I really learned the hustle of working in the industry! In New York you have to be on time, you can't have an attitude, you have to leave your problems at the door. I really learned my work ethic in New York because people don't have time for your issues, you just have to do the job.' It was in New York that Andrew became involved in the celebrity side of the industry, before moving to LA four years ago, where he's based now.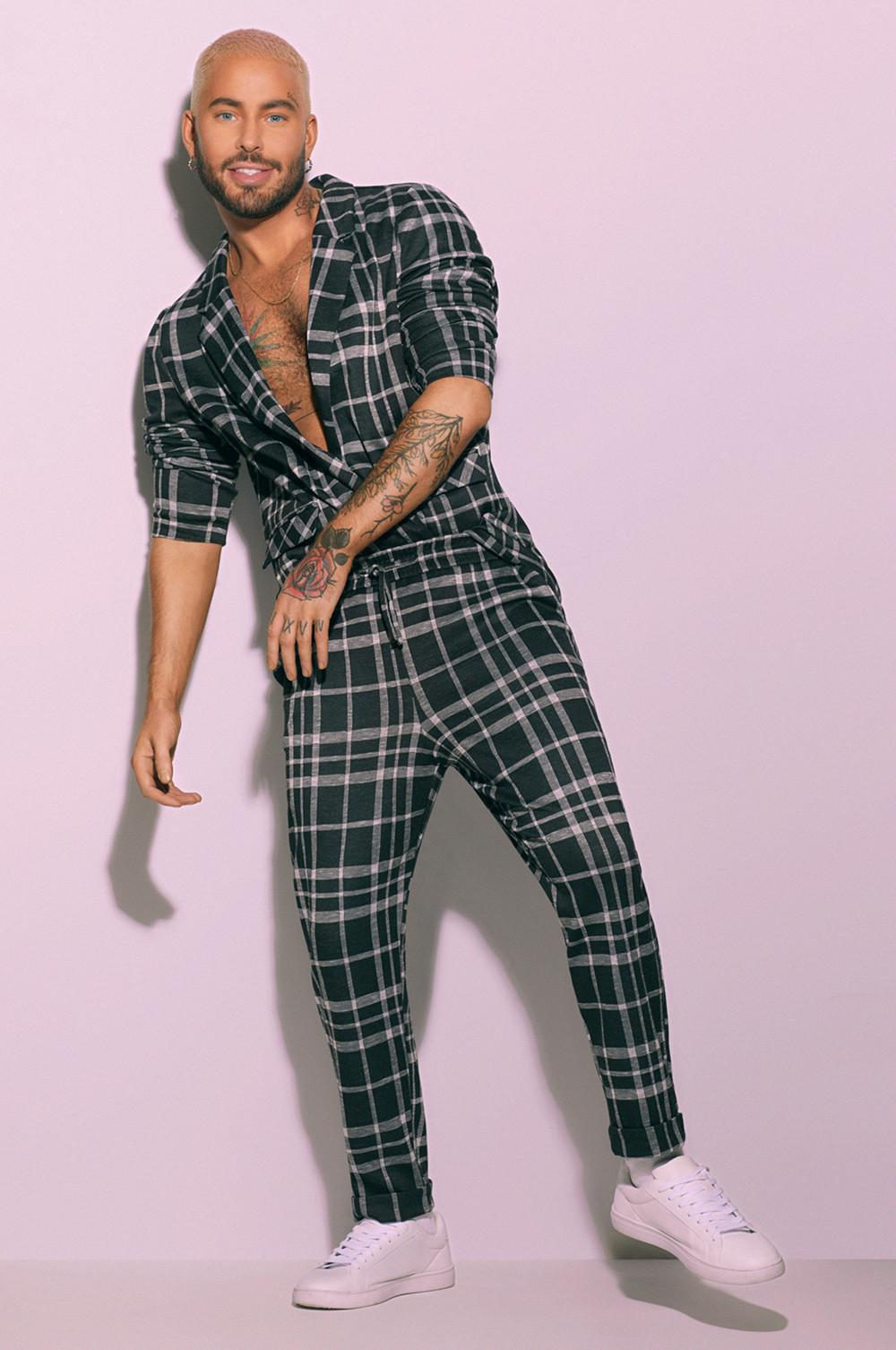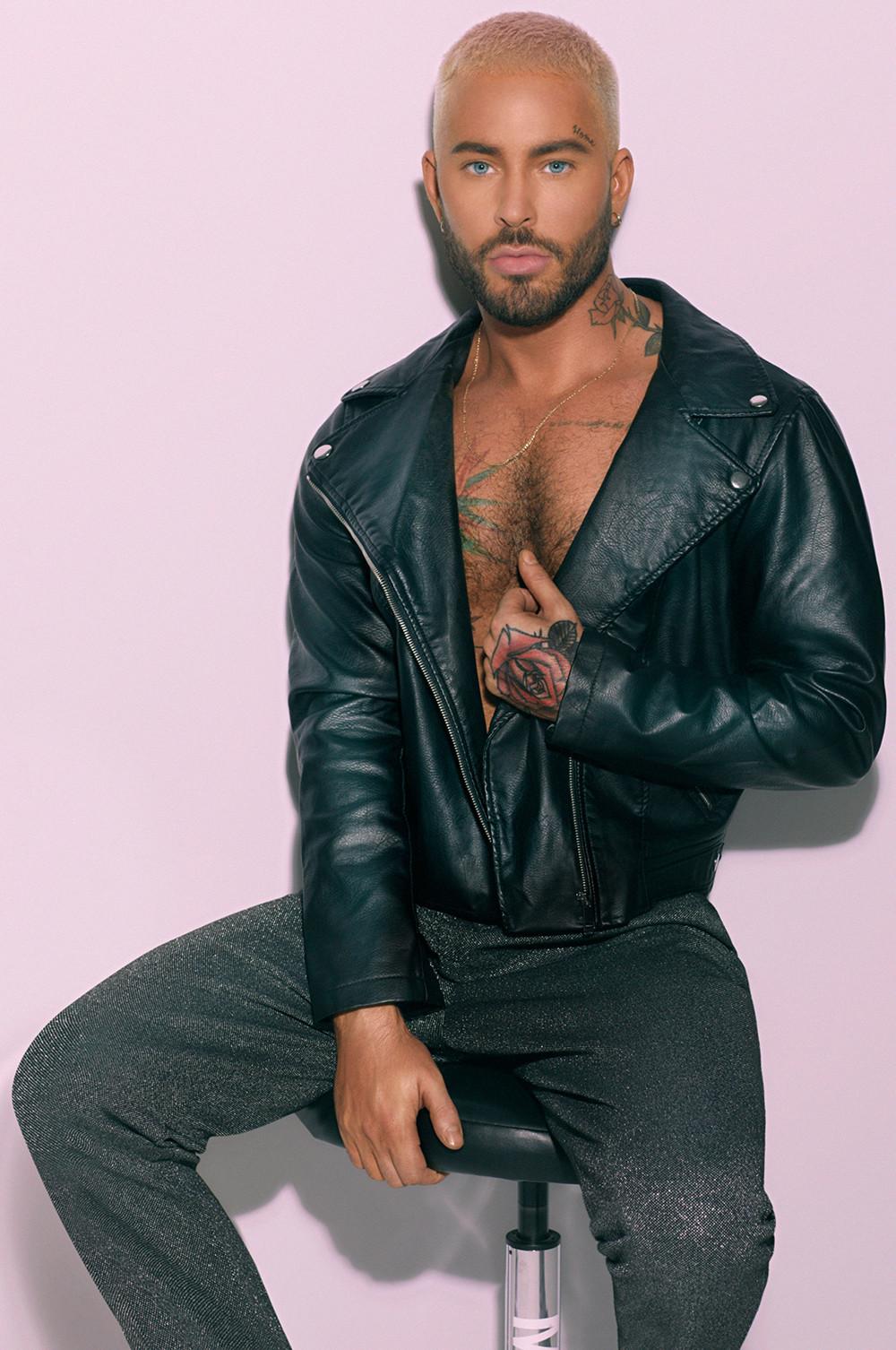 Being from Dublin we were keen to know how it felt for Andrew to be coming home with such an incredible career behind him and now his own beauty line to promote too? 'It feels like a full circle moment because I get to come home after everything I've built and truly have something to show for it. I've also been able to create something with a brand that I've been around since I was a child, it just feels right.'
It's no secret that Andrew's had huge success from a relatively young age, so we had to ask, what is it that drives him to succeed? 'For a long time I didn't really know why I was so driven. I've always just needed to move to different countries and move the goal posts when it came to my career, but I always trusted my decisions. It's been a long journey but I think a lot of it has to do with my mother teaching me self-belief and me saying "I'm going to do this no matter what."
So what about the hair industry as a whole? We asked Andrew to share his tips for budding stylists looking to break into the industry. 'What I'd say is that it's always scary pushing yourself and going into unknown territory. It's scary for me, for Beyoncé and its scary for Oprah, you know? Life is a scary thing because there's no guarantees and especially when you put yourself out there it's even scarier. I think people need to know that no matter what happens you're going to be ok. You can still move forward, feel the fear and do it anyway!'
Andrew, by his own admission is a perfectionist and so it comes as no surprise when he tells us, with a smile, that he was heavily involved in the design process. So what's the inspiration behind the collection? 'I've created three different pillars within my shampoo and conditioner range, to answer the most common hair complaints. For dull hair I created the Shine collection using my favourite ingredient Argan oil to boost shine. To heal and protect the hair there's the Repair collection which contains Manuka honey. Then we have the Volume line which includes collagen, which is an amazing volume boosting ingredient.'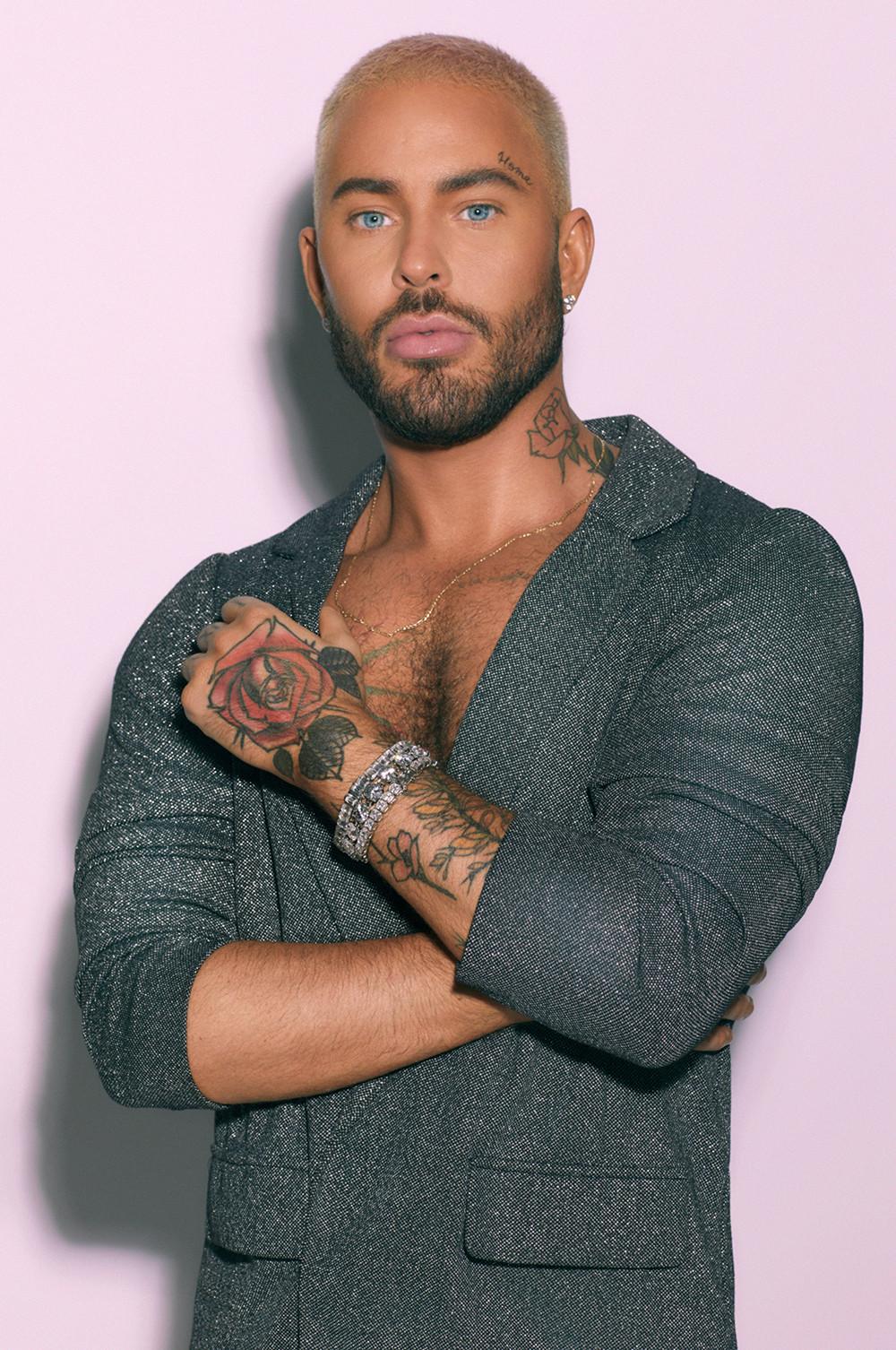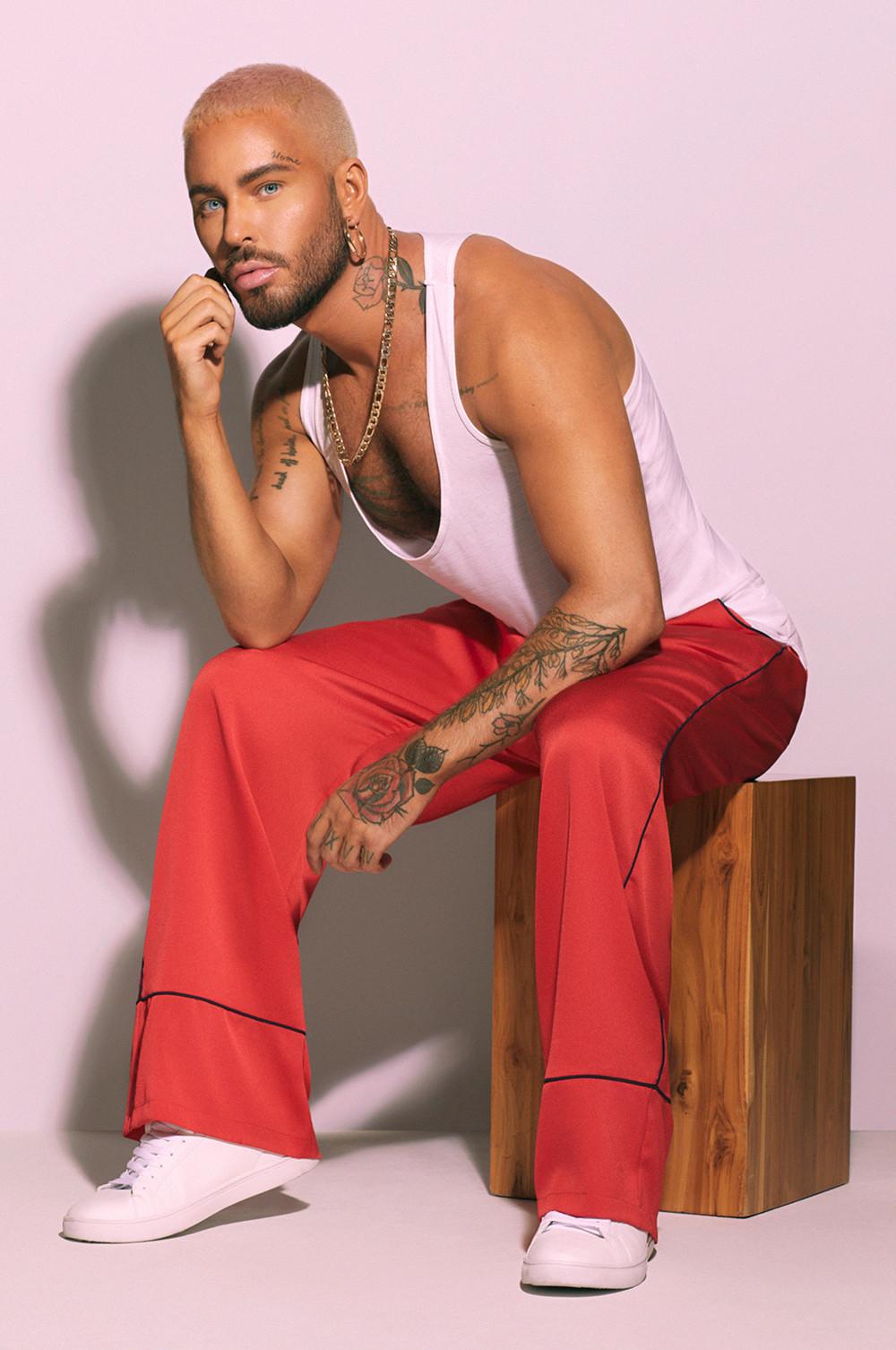 Every stylist has their favourite products within their kit bag, so for Andrew the styling range was about making the ultimate version of each items. 'I wanted my hairspray to leave a beautiful shine because I think hair should always look healthy no matter what the style is, and it can be easily brushed out too. With my dry shampoo I wanted to change the preconception that dry shampoo is a cloud of powder that leaves your hair looking white, so if you have dark hair you can't really use it. We created Fresh which is invisible so you can use it on any hair colour and we added coconut oil so it doesn't leave your hair dry, plus it will smell fresh too. Then we have a texturizing spray called Texture. I wanted to create a texturising spray that gives you that beautiful touchable texture and instant volume.'
There have been rave reviews in the office about the texture spray but does Andrew have a favourite product? 'I think my favourite product has to be the Luxe Hair Oil,' he beams. 'Oil to me is a multi-use product, it can be used when the hair is wet as a styling product to eliminate frizz and boost shine, or it can also be used as a finishing product to give that beautiful mirror shine.'
Everything within this range is cruelty free, so we asked how important that was to Andrew. 'To me we can't call ourselves the beauty industry unless we're acting beautifully and knowing all of the Primark beauty products are all cruelty free was one of the big reasons I knew Primark was the perfect home for my products. You shouldn't feel guilty when you're in the glam room making yourself beautiful.'
It's no secret that Andrew works with the Kardashians and many of the hairstyles he's created for them have become overnight social media trends. So we had to ask, what are the biggest hair trends we should be looking out for this year? 'Cropped hair is making a huge comeback! We're seeing shorter jaw length and ear lobe length bobs and that's really exciting for me because I love that look. We're also seeing a lot of warmer tones in hair colour. Last year we saw a lot of cool blondes but now we're seeing warmer golden and auburn tones, which I'm really excited about because I love auburn and red hair. So if someone has an auburn cropped hair do, you're my best friend!,' he laughs.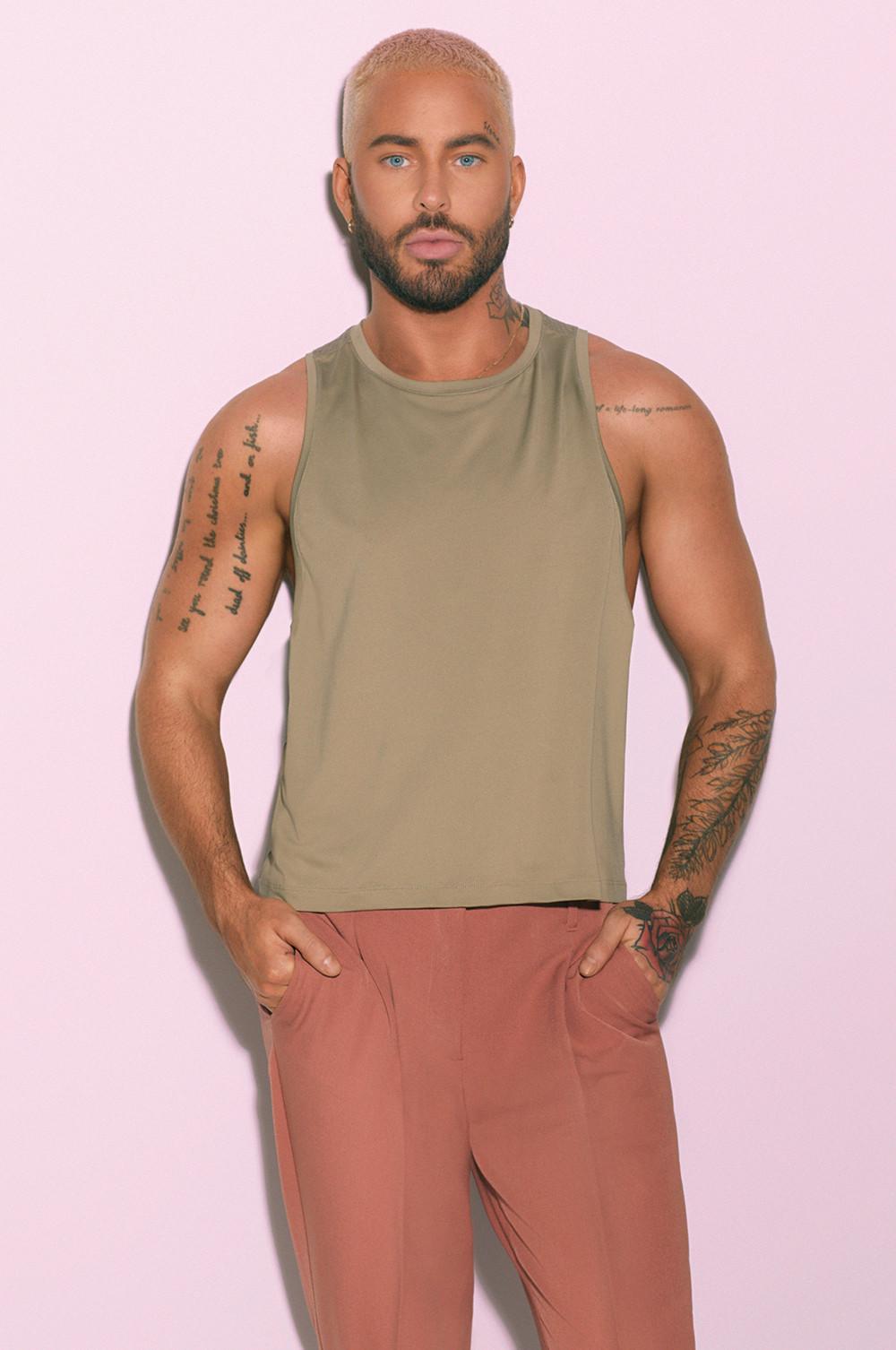 Looking back on a 19 year career that's spanned numerous countries, clients and now his very own haircare range, can Andrew pick a proudest moment to date? 'My first Vogue cover was a huge milestone for me. I always had a goal to have a Vogue cover before the age of 30 and shortly after my 30th birthday I landed my first Vogue cover with Kim Kardashian. That was extra special because I was also the creative director for the shoot and came up with the concept. Coming up with the concept of 90's supermodel and glamazon hair with Kim Kardashian for Vogue, I mean it just doesn't get much better that that!'