People and Production
Internationally-recognised standards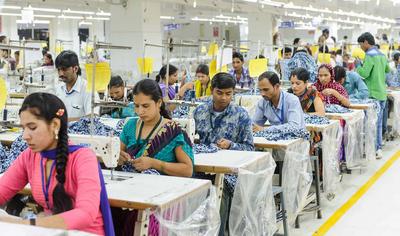 Primark is a member of the Ethical Trading Initiative, an alliance of trade unions, brands like Primark and non-governmental organisations including large international charities. We are proud to have held the ETI's top level "leader" status since 2011. As a member of the ETI, the Primark Code of Conduct is based on standards set by them, which are in turn based on those of the International Labour Organisation (ILO), a United Nations body. It is a robust set of requirements that forms a key part of the terms and conditions of a supplier's contract with us. It is central to the work of the Primark Ethical Trade and Environmental Sustainability Team.
New and existing suppliers and their factories must commit to meeting the 13 different clauses set out in the code. These range from the provision of safe and hygienic working conditions through to being paid a fair wage. Use the menu bar to download the Code of Conduct in full.
We have committed to regularly review and revise the Code of Conduct to ensure it reflects best practice. For example, in 2014 the ETI changed its standards relating to working hours to provide further clarity over provisions like the maximum number of hours that workers should be asked to work in a week, or paid overtime. We, like other members of the ETI, changed our code and made all our suppliers and their factories aware.
As a result of the work being done by the Primark Ethical Trade and Environmental Sustainability Team we've been invited by institutions such as the ILO, the United Nations and the Organisation for Economic Co-operation and Development to share our experience, learn from others, and work together to improve the garment and textile industry.
Click next to find out how we monitor and audit every factory to check if they are meeting their commitment to the Primark Code of Conduct.