Planet
Introducing efficiencies in store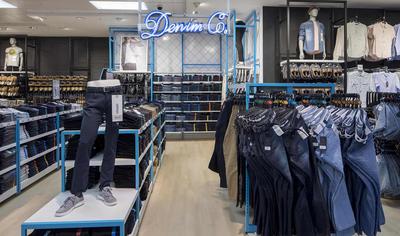 At Primark, reducing our impact on the environment needs to incorporate all aspects of our supply chain. From the raw materials we source and how products are manufactured in factories, through to what happens in Primark stores. As a global retailer with more than 380 stores in 13 countries, it is important to us that we reduce the environmental impact of our stores as much as possible. This ranges from making stores more energy efficient to managing the amount of waste they produce.
ENERGY EFFICIENCY
Pinpointing and applying simple changes can have a considerable impact on our overall energy efficiency. To help our work in this area, we have established an Energy Reduction Group (ERG) to identify and implement energy saving initiatives in our stores. The ERG has identified and introduced a number of technical measures, such as a device that can regulate the speed of fans or compressors being used in stores so that energy is not used unnecessarily. Behavioural change is another focus of the ERG, encouraging change in the way the business approaches energy management through training, advice and the introduction of standard operating procedures.
One of the key outcomes of the ERG to date has been the development of a bespoke software system called ERICC (Energy Reduction Information & Control Console). The ERICC system was designed to drive behavioural change in the way that energy is consumed within the business by empowering store management to make smart decisions in relation to their energy use. The system provides the store management team with real-time information on how they're using energy in-store. They receive key tips and advice on how the store should be performing in terms of energy management. It also enables them to use the system's intuitive controls to modify their heating, cooling and lighting systems. The ERICC system has been installed in nearly 100 Primark stores.
WASTE MANAGEMENT
As well as becoming more energy-efficient, we're focusing our efforts on how we manage waste in stores. To keep costs down and reduce our environmental impact, Primark has devised a specific approach to getting products to stores. It's designed to minimise packaging and waste at every stage of the process – from packing in factories through to sale in-store. For example, we ask factories to use just one plastic wrapper for a whole set of t-shirts, instead of having every product individually-wrapped. One of our store initiatives is to use the same trucks that deliver our products to stores to also collect the waste and take it back to our distribution centres. This reduces the amount of trucks on the road and the amount of onsite waste collections at our stores.