Home
10 Instagram Accounts To Cheer Up Your Feed
With a lot of gloom in the news at the moment, and a sharp increase in our time spent scrolling, we wanted to provide you with some of our favourite Instagram accounts to help cheer up your feed. So, get ready to 'awhh' at suited and booted dogs, join live club nights and read touching stories from around the world. Your Instagram feed is going to be the place to be!
Our Favourite Instagram Accounts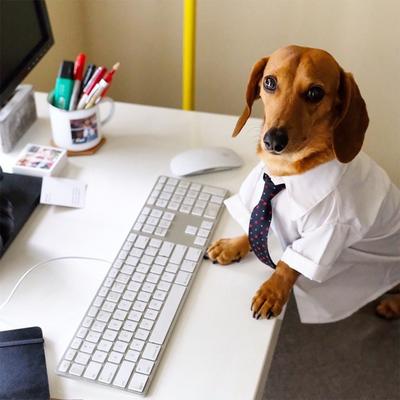 One of the many joys about working from home is working with your new fluffy co-workers, even if they're a bit messy and keep wanting to take breaks! They may be sick of us always being around now, but we're loving having extra cuddles with them! So, if you're a dog lover then this account is for you, follow to see some doggies hard(ish) at work.
They describe themselves as anxiety-free news, a platform created to project positive thoughts and information from around the world. They've even introduced Coronavirus editions centred on positive news found at the centre of this difficult time, from children drawing rainbows on windows to people singing from balconies.
Illustrator and author Dom will provide you with the perfect quotes and pictures to brighten you and your friend's day. His positive illustrations are all about uplifting yourself and others around you, which is exactly what we need right now and every day after. Plus, Dom has recently designed NHS colouring pages you can stick in your window to show your support!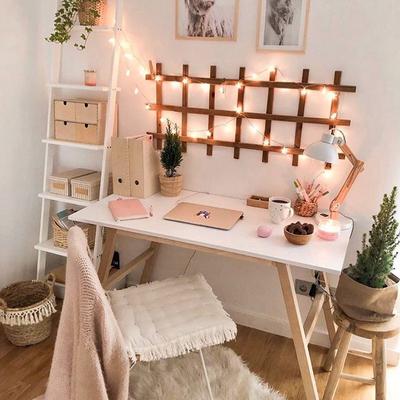 Raise a hand if you're interior obsessed! This Insta account contains a variety of tranquil home aesthetics to fill your feed. It's not only super calming to scroll through, but it's a great way to get some inspiration on 'how to make your home a tidy, calm, and aesthetically pleasing space
You'll find some hilarious and pretty impressive attempts of people recreating famous art on this Instagram account. If you've got some extra time on your hands why not get involved and send in your own attempt using props you've found around your house?
Derrick Jones, better known as D-Nice is a famous musician and DJ who has been throwing parties via his Instagram live. Now known as Club Quarantine, this event attended by over 160,000 people across the globe, includes celebrity partygoers from Rihanna to Michelle Obama. He's also released a Spotify playlist for those of you who want to keeping rocking into the midnight hour.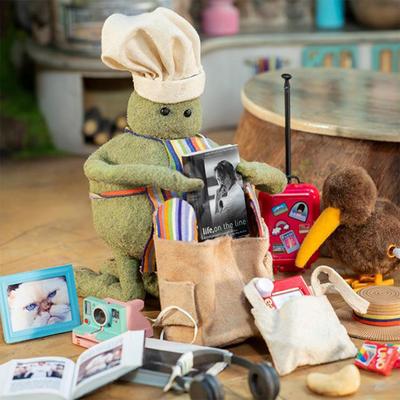 Get ready to watch the worlds tiniest cooking show. This charming tiny green man creates delicious dishes from his equally as tiny kitchen. This Instagram is sweet, funny and you'll be addicted before you know it. You can even draw some pictures with the kids of our favourite lil' chef for fan art Friday, where you might get a review from Chef himself.
Follow the National Geographic account for stunning photography of our world, from the plants and people to the animals that inhibit it. If there's a perfect moment to sit back and appreciate the earth it's now, and Natgeo provides beautiful imagery and intriguing facts about it. For those eager to learn a lil' bit more they also have a Wildlife series that you can catch on their IGTV!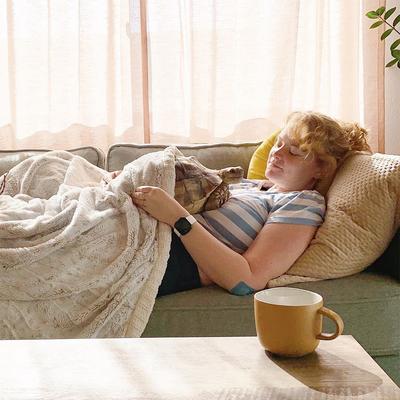 This Instagram is the home of a glamourous tortoise named Ethel – we know, amazing right? Follow Ethel and her parents for an almost endless stream of cute photos and matching outfits. This might just be the most adorable thing you've ever seen. It's the Instagram account you didn't know you needed.
Although they aren't strolling the streets of The Big Apple snapping pictures of strangers at the moment, Humans Of New York are still sharing stories from around the globe under the hashtag #Quarantinestories. Follow and read touching tales that'll be sure to make you smile or even shed a tear or two. You can even submit one of your own!