Home
5 Quick Ways To Spruce Up Your Space
There's nothing like spending extra time in your home to inspire you to redecorate or begin thinking about making changes to your bedrooms, desks and other favourite spaces within your home. Now is the perfect time to embrace new seasons and interior styles, welcome in natural light and refresh our home offices. We've found five ways you can spruce up your space without leaving the house or buying new pieces, read on to find out more.
Five Ways To Refresh Your Rooms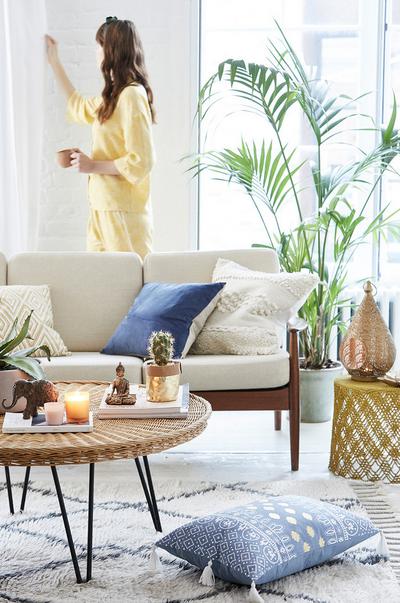 Rearrange Home Accessories
Small changes are often just as effective as repainting or knocking down walls, so keep it simple and focus on mastering your home accessories. Take stock of the various decorative items you've acquired and use them to revive empty table tops and shelves. Clever stacks of books look great on side tables, pop a filled fruit bowl on top or use them as a base for that vase you haven't found a home for. Trinket dishes make pretty decorative jewellery trays, or you can use them as a safe space to store your keys.
Create Wall Art
If you're fed up of looking at empty walls, or live in a rented space, then wall art is the solution. Use your spare time to frame prints and illustrations or dig out old photographs that deserve to be seen. You could even turn it into an art project for the family, the kids will love to see their drawings and artwork take pride of place so frame their colouring creations for a fun activity, you can always replace them at a later date!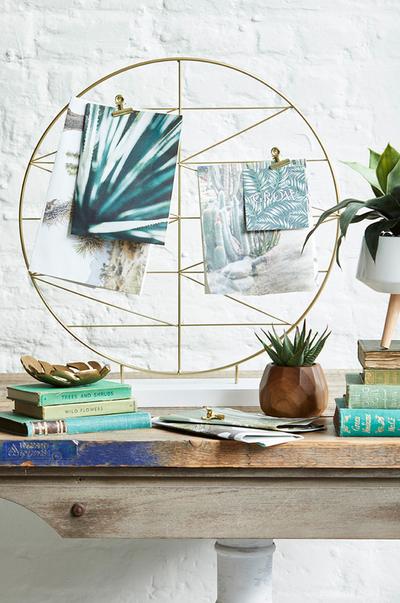 No Home Office?
If you're working from a makeshift home office then quirky Zoom backgrounds are the perfect way to disguise the fact that you're actually perching on the corner of your bed. Simply download a jazzy image from Google and select virtual background when using Zoom. Upload your desired image and voila! We'll be joining video calls from the Versace palace from now on – and no one will spot the pile of washing up behind us!
Add Greenery
Bring the outdoors in by gathering up some greenery on your adventures outside. Whether it's a weekly walk around the park or simply an afternoon in the garden, use the time to pick up some decorative pieces for your space. Faux plants offer an fool proof solution too, so make sure any you have are moved to your desk and in sight rather than hidden away.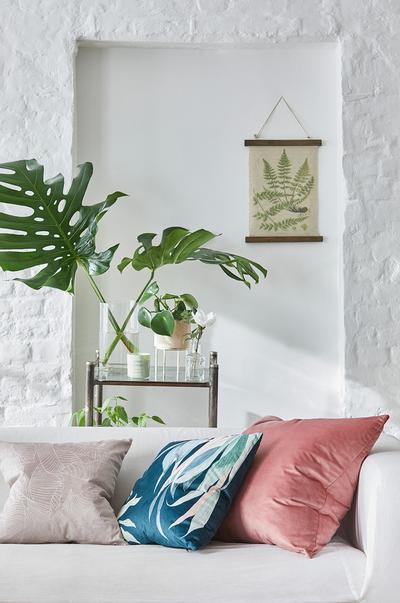 Swap Cushions And Throws
A simple swap around can transform living and sleeping spaces, so while you might have originally bought soft furnishings to compliment a colour scheme, now is the time to mix it up. Switching colourful cushions from one room to another can quickly change the overall look and feel, you can take unused cosy or patterned throws from the cupboards and drape them over chairs and beds for new splashes of colour and print too.