If you sometimes crave styling inspo to help refresh your living space, then let some of our fave influencers do the hard work for you. They'll show you how to mix in a lil' bit of Primark homewear to transform your unique spaces.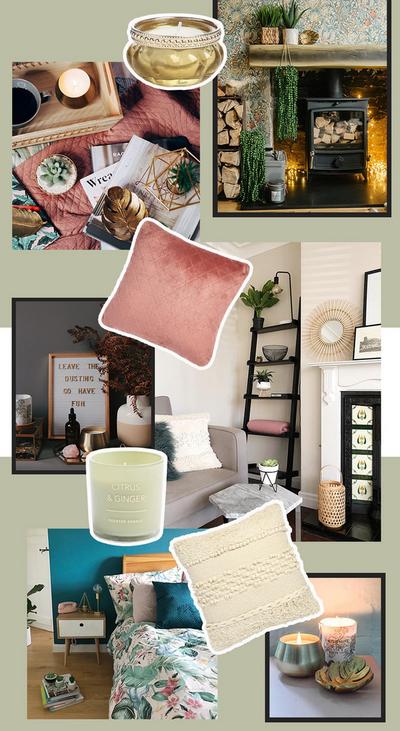 Featuring inspiration from: Lily Lucy Emily Charlotte
Faux foliage is all the rage right now, and coming in different heights, sizes and plants not only draws attention to certain areas of a room, yet adds calmness to a space. Using Primark's faux plants, golden leaf bowl, and glass candle, Lily has warmed up her funky and eclectic house. But, if you prefer a home that is minimal, airy, but continues to feel relaxed, then take a page out of Charlotte's book, who stacked foliage onto shelves, paired with our wire frame bowl and folded rose-coloured throw.
Simple changes to a bedroom can create a playful, yet elegant space, just check out Lucy's bedroom makeover. By making a few tweaks, like switching her bedding to a botanical duvet set, propping a funky gold bulb lamp on her bedside table, and scattering our mini faux plants across the room, she's been able to make a huge difference. And don't forget to pop a few candles on your mantel piece, shelf, or desk as inspired by Emily for an extra dash of vibrancy to your fabulous new space.