No matter if you've gone from WFH to back in office or duvet days to double science, we know that you're going to need some adjustment time. Whilst sadly, we can't do your work for you, we can certainly motivate you to meet your deadlines, and help brighten up your little corner of the office or classroom with our wide range of stationery must-haves. Browse our collection below…
Trusty Tech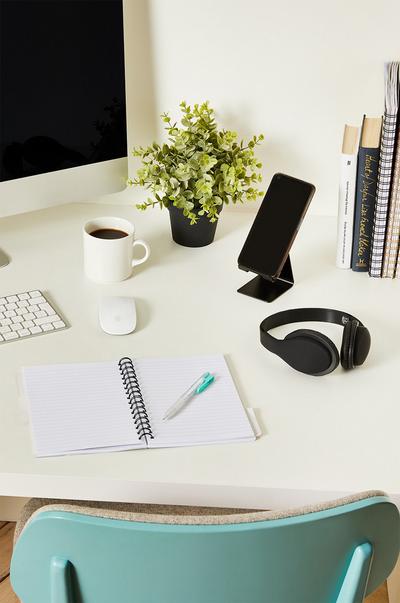 It's no secret that your phone is definitely the biggest distraction to tackling your overflowing inbox, (yes you). But let's face it, you can't get through your day without it. So, whether it's a charger to fuel your "just 10 minutes on Tik Tok" scroll-fest, or a pair of headphones to blast white noise and smash through that to-do list, we've got all the tech you need for a successful work day.
Unleash Your Inner Child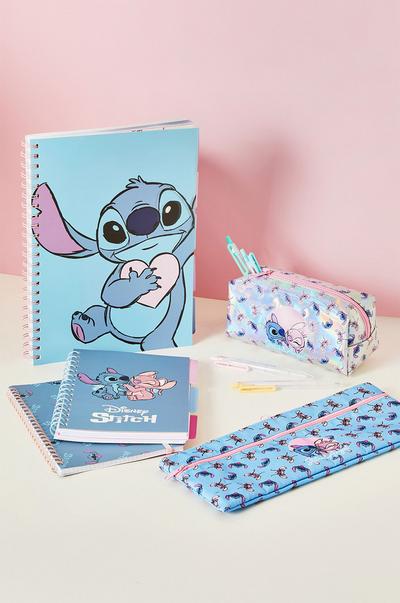 With great work comes great responsibility, so you've got to put your professional cap on sometimes. However, there are no rules on stationery, so make your desk-side accompaniments as nostalgic and carefree as you like. Because if you can't pledge allegiance to your favourite shows and characters through your stationery, then when can you? From keyrings and pens to diaries and weekly planners, let your stationery sidekicks spur you on in the classroom.
The Minimalistic Memo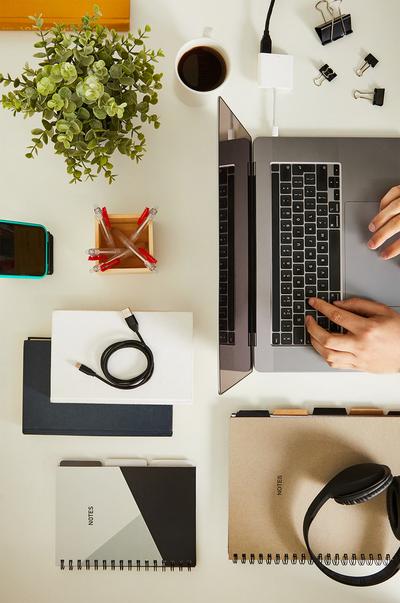 Although your workload may be overwhelming, your stationery doesn't have to be. This simple but sophisticated range, featuring multi-tab notebooks for organising your months, and desk storage to eliminate the 'no pen and paper panic' mid-phone call, is perfect for those whose computer screens are lined with post-it note reminders (we're looking at you).
Shop our minimalistic stationery range, with clean, crisp tones and lines, and let your desk aesthetic bring the zen.
Pretty & Practical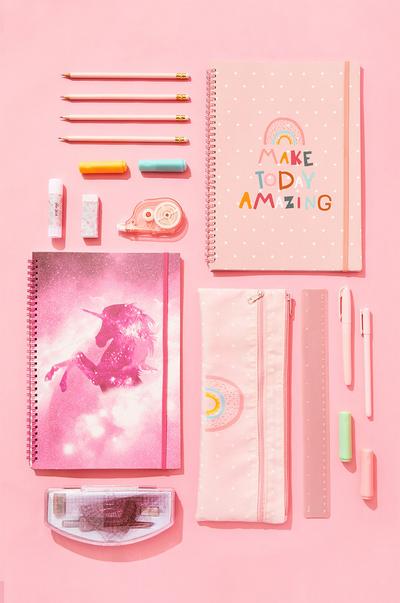 Unfortunately a deadline is a deadline, but we can make things a lot easier (and cuter) with our pink stationery offerings. From notebooks and novelty pens to rulers and rubbers, these pencil case staples with their rainbow, floral and even unicorn designs, ensure immaculate vibes only while you work. They say life isn't all sunshine and rainbows, but your little one's backpack contents can be with these in tow.