Packing a bag may feel like a distant memory since COVID restrictions saw us retiring our suitcases to the loft to gather dust, rather than having to frantically sit on them to zip them up (sad times). Whilst you and your birthing partner may have your hospital essentials sorted, packing for a tiny human can be daunting so here's a few of our suggestions.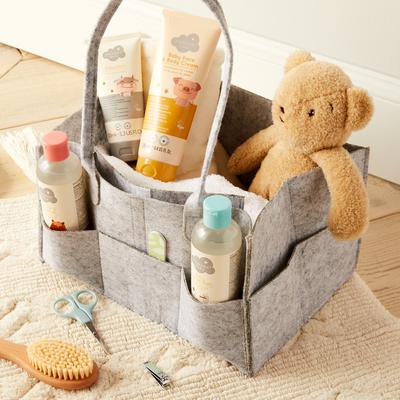 Baby Hospital Bag Checklist
The Hospital Bag

Bath & Bodycare Bits

Muslin Cloths

Bodysuits & Sleepsuits

Newborn Accessories
Baby Blanket

Cuddly Toys

Grooming Kit

Hair Brush

Nappies and wipes!
The Hospital Bag
Organised compartments, easily accessible and transportable, three vital components of any hospital bag. Browse our range of hospital bag offerings from carry-all's to cross-body options, we've got something to suit your needs.
Bath & Bodycare Bits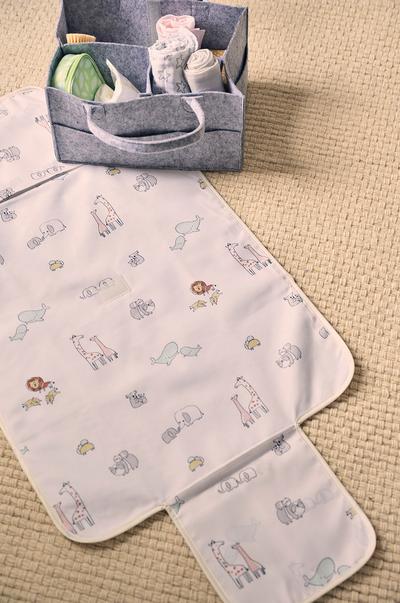 Much like the whole of pregnancy and parenthood, there are no strict rules on when baby's first bath will be. If you opt for their first bath time to be soon after the birth whilst you're still in hospital, it may be handy to have baby bath and body essentials in your bag especially if you're a first time mum and learning how to bathe your little one from the midwives.
Muslin Cloths
Be sure to pack around half a dozen of these little square saviours as they can be used mop up any milk residue or dribble. Alternatively, if you're trying to anticipate the stains, put one over your shoulder when you're burping your little one to catch the spit ups in their tracks!
Bodysuits & Sleepsuits
If you're a fashion-lover, it's likely that you've got your little one's going home outfit sorted already. Whether you opt for bodysuits, sleepsuits or a cute co-ord, we've got plenty of options for you to choose from.
All of our sleepsuits and bodysuits have handy benefits including easy access popper or zip fastenings for those constant nappy changes, 'grow with me hems' that can be adjusted accordingly to fit your newborn and are all washing machine and tumble dryer friendly for those inevitable mishaps.
Newborn Accessories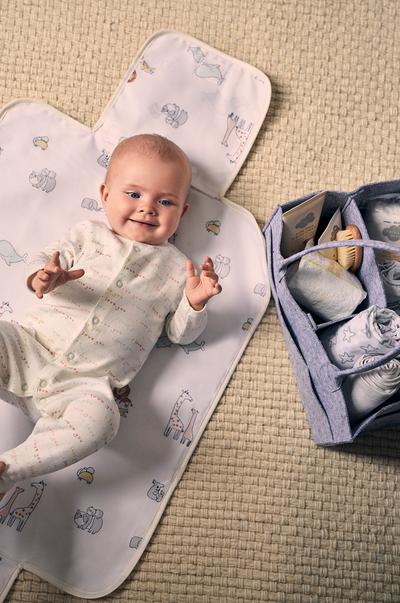 Don't forget the accessories too! Remember socks and shoes if you've opted for a co-ord for your little one and for those colder months, you'll likely need a jacket or sleepsuit, hat and mittens.
Baby Blanket
A hospital bag essential. Although you may be provided with one initially at the hospital as your little one sleeps next to you, you may want to bring your own super soft blanket for when your visitors hold them for the first time, or to keep them warm when it's finally time to take them home.
Cuddly Toys
Whether they look back on pictures of them on the day they were born with it or they still have it when they're old enough to pass onto their own children, everyone needs a cuddly plush toy to comfort them during their first night's sleep in the big wide world! Choose from our range of bears, bunnies, elephants and even your favourite film characters.
Grooming Kit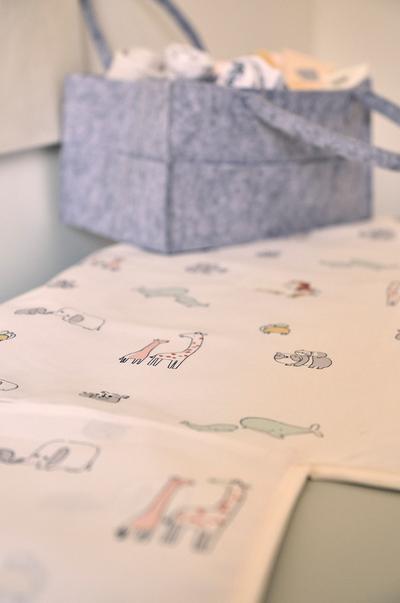 Although this may feel like a slightly trivial item in your hospital bag it's guaranteed to come in handy if not for little one, for you or your visitors. It includes useful baby-proof tools like nail clippers, nail file, mini scissors, comb, mini toothbrush and a finger brush to massage and soothe little one's gums.
This is one item that you won't know you'll need until baby arrives, how exciting! Because as we know some babies are born with an adorable abundance of hair and some, not so much… The soft bristles on this brush are gentle on their delicate heads as the soothing motion lulls them to sleep.
And finally….
Don't forget a stash of fresh nappies and wipes!