Find Your Perfect Look
For the girls who love to dance, jump and run around, our Pineapple collection will allow them to do so in style! This range is the dream combination of fitness meets fashion, featuring a variety of outfits so they can create the perfect look to boost their confidence, from cropped tees and leggings, to hoodies and joggers.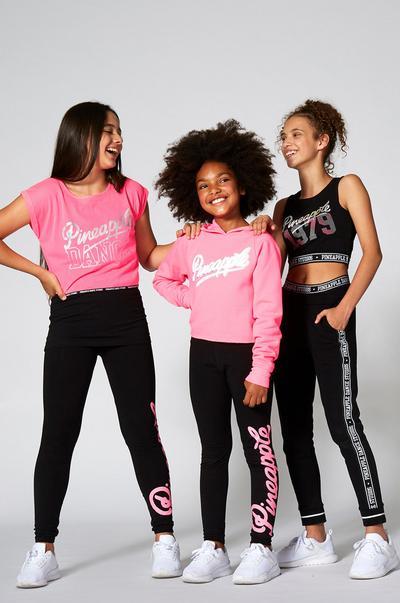 Pineapple Pink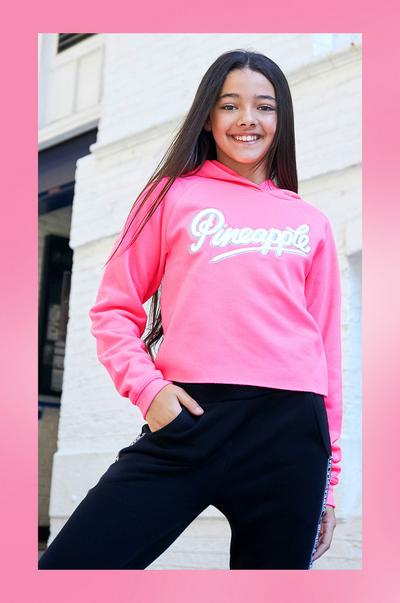 This collection wouldn't be complete without the iconic Pineapple Studio Pink would it? Featured as a block colour on t-shirts and accents on leggings, everyone will know that they're repping the legendary Pineapple Studios and that they've got the dance moves to prove it!