Think grunge, but make it fashion. Kind of Cali skater meets the nineties. We know, what a vibe. It's normcore essentials, but given a edgy upgrade with a healthy dose of nostalgia.
Skate Style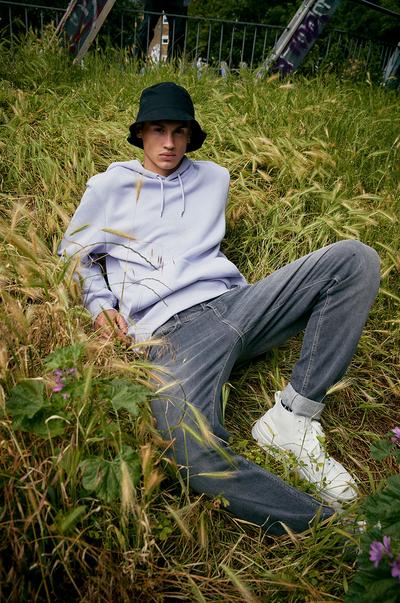 You know the look. Entirely gender-neutral, baggy silhouettes, distressed details, oversized denim, slogan tees and no limits to layering. Functional street wear, which can be donned head-to-toe or added selectively into your wardrobe to create an outfit that could be mistaken for vintage.
Acid Wash & Tie-Dye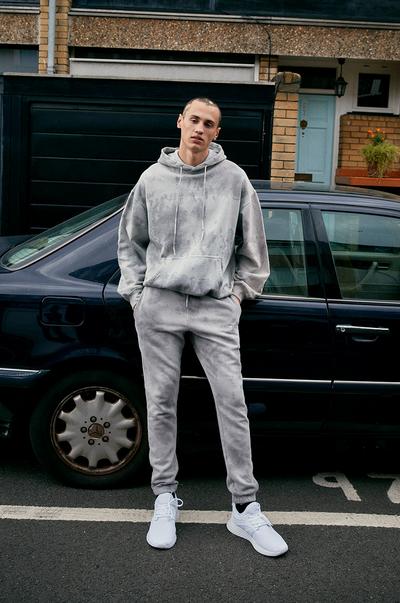 Riding the throwback trend wave, there are updated tie-dye prints, with monochromatic acid wash tracksuits, t-shirts and socks just asking to be worn together. Bum bag, optional but advised. Sun-bleached hoodies can be thrown on with oversized jeans, colour block jackets, skate shoes and a bucket hat for a day in the park. Upcycling is the biggest trend in fashion right now, so incorporate second-hand finds to give it a truly authentic feel.
Cool Cargo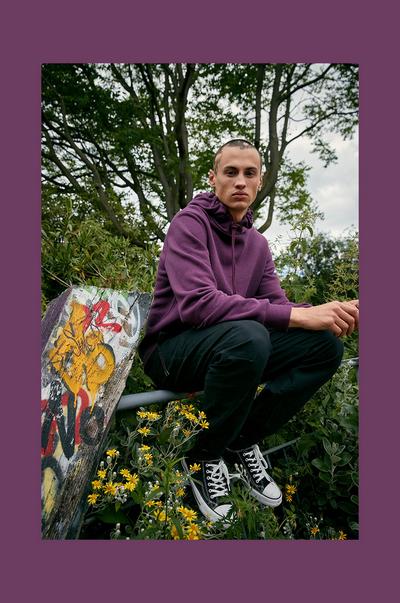 No longer just for the dads, cargo pants to be given a revival with washed-out or slogan tees and a baseball cap. One step closer to that satisfying capsule wardrobe, all pieces can be combined to create infinite ensembles for all weathers. Have fun with the palette, from moody khakis and aubergines to vibey pale pinks and lilacs. Make the look your own with a maximalist approach to layering and experimental proportions. No rules here.