Make waves in our new men's swimwear coming in a range of prints, pairing perfectly with loose tees and your fave beach day accessories. Primark is the one stop shop for your summer must-haves. So, whether you're longing for some winter sun, planning an early getaway, or just pumped for your summer vacations, all you'll have left to do is pack your bag, and try not to miss the flight!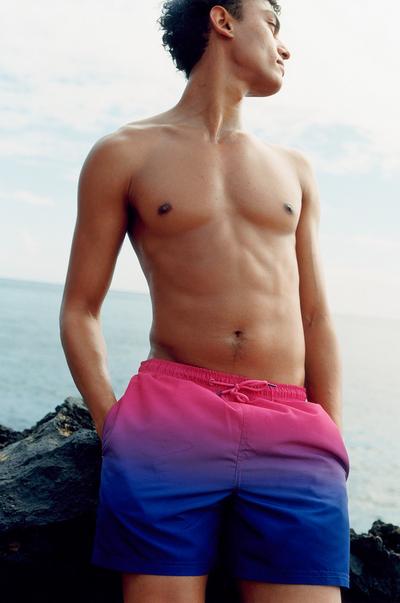 Ombre tones
Our collection is all sun and games, especially our sunset inspired hot pink and midnight blue ombre trunks. For beach parties, our seersucker shorts are a key wardrobe item, simply pair with a loose open white shirt and there you have it – an Insta-worthy outfit. It really is that simple.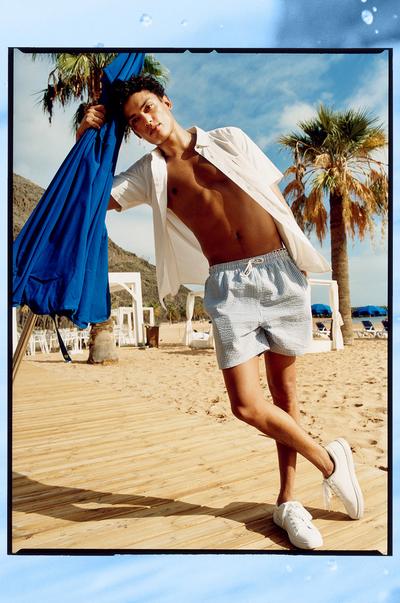 Plain or printed?
You'll obviously need more than one pair of shorts in your suitcase, so for our lovers of block colours we've got navy blues or burnt orange shorts for you to pack. If you want to add a flamboyant flair to your swimwear, then look no further because our flamingo additions are ready and waiting. Plus, all of our trunks feature elasticated waist bands, so you can dive, swim and lounge in comfort.