We know that LA conjures up images of sun, sea, sand and palm trees, so when it comes to clothing, your first thought probably isn't heavy-duty workwear, but that's where The Stronghold come in. Originally founded in the sunny southern California city in 1895, The Stronghold have brought their wealth of experience to this capsule collection of carefully curated, timeless pieces. Meaning that no matter if it's workwear, weekend trips or wining and dining, you'll have all that you need to see you through the seasons.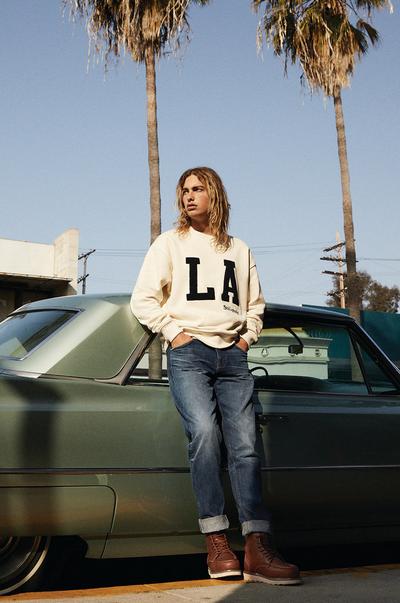 Crisp Or Casual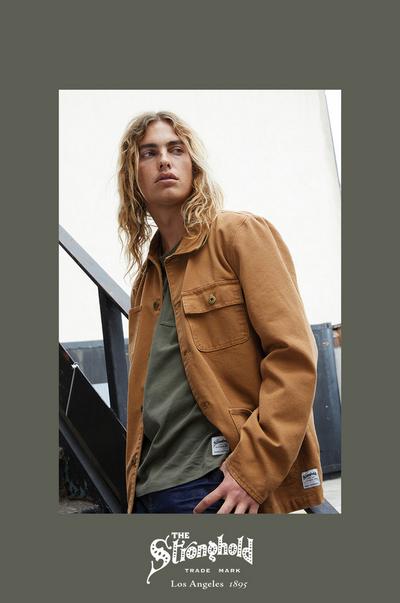 This harmonious collection with its fail-safe colour palette, allows you to easily tone down or smarten up any of your outfits. Take inspiration from our shoot by grabbing one of our tees and dressing it up with a pair of chinos and a lightweight jacket for an effortless yet sophisticated outfit to get you from beach to bar. Alternatively, if you're looking to take a smarter look down a notch, swap out your conventional blazer for a canvas jacket or shacket and throw on over the top of one of our button-down shirts or t-shirts.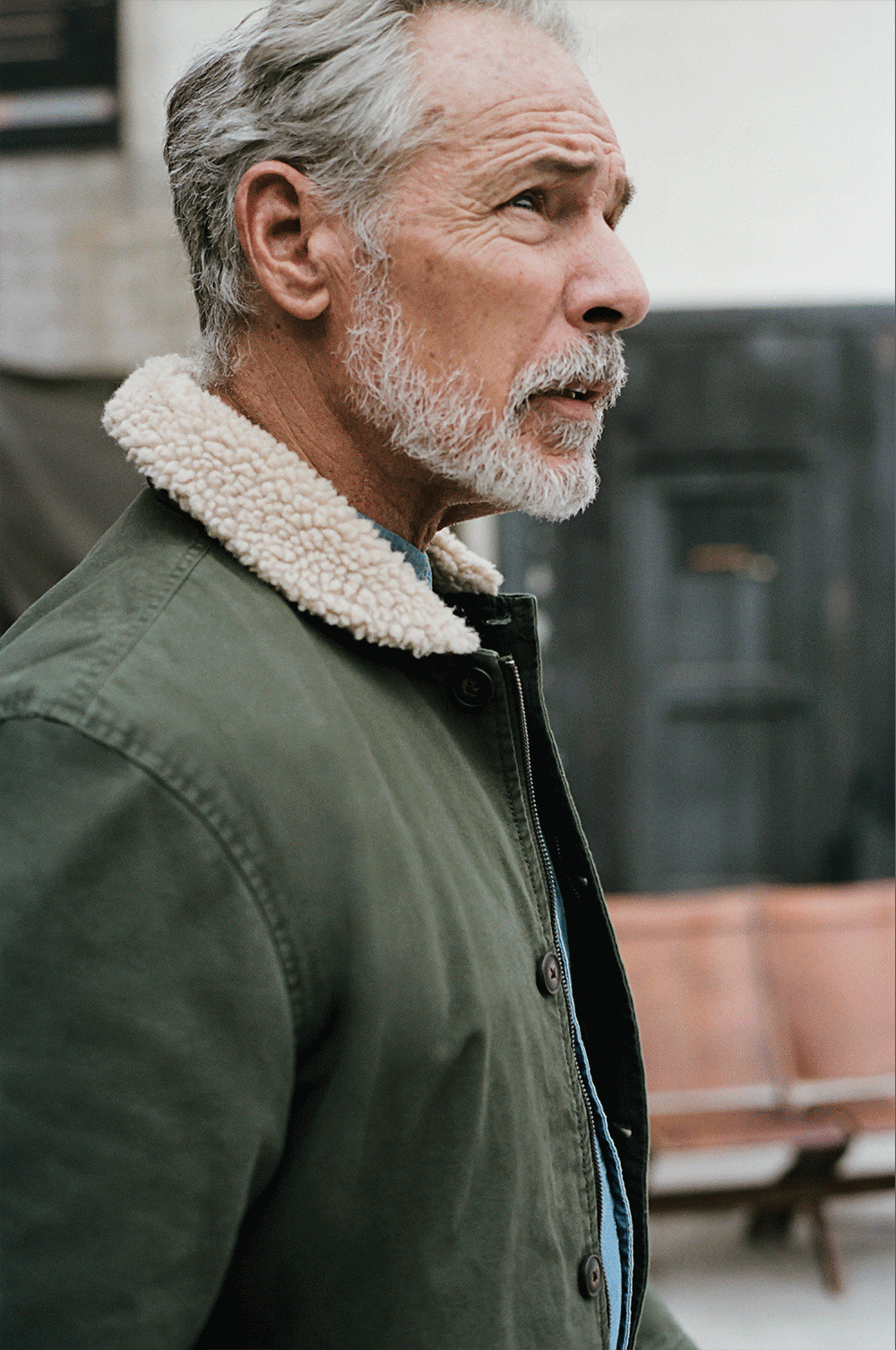 The Trouser Trinity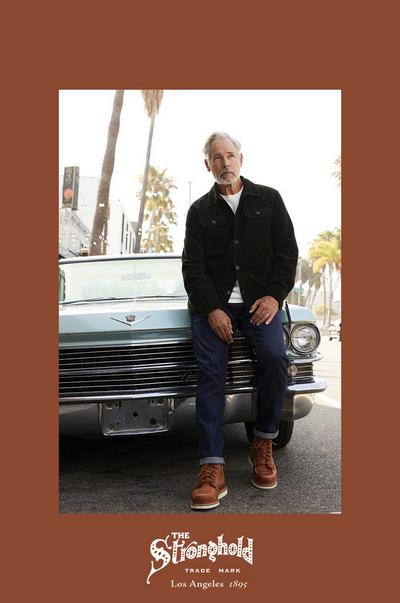 It's well-documented that the three key bottom-half essentials in any wardrobe are always; casual trousers, a smarter solution and a staple pair of jeans. So look no further, this range is your one-stop shop. The rolled up hem and relaxed fit of our jeans paired with sturdy leather boots is the perfect mix of cool yet functional workwear, while our chino and cargo pant options offer the perfect lightweight alternatives for those warmer days, whether the dress code is smart or relaxed. (We told you we're living the LA lifestyle vicariously.)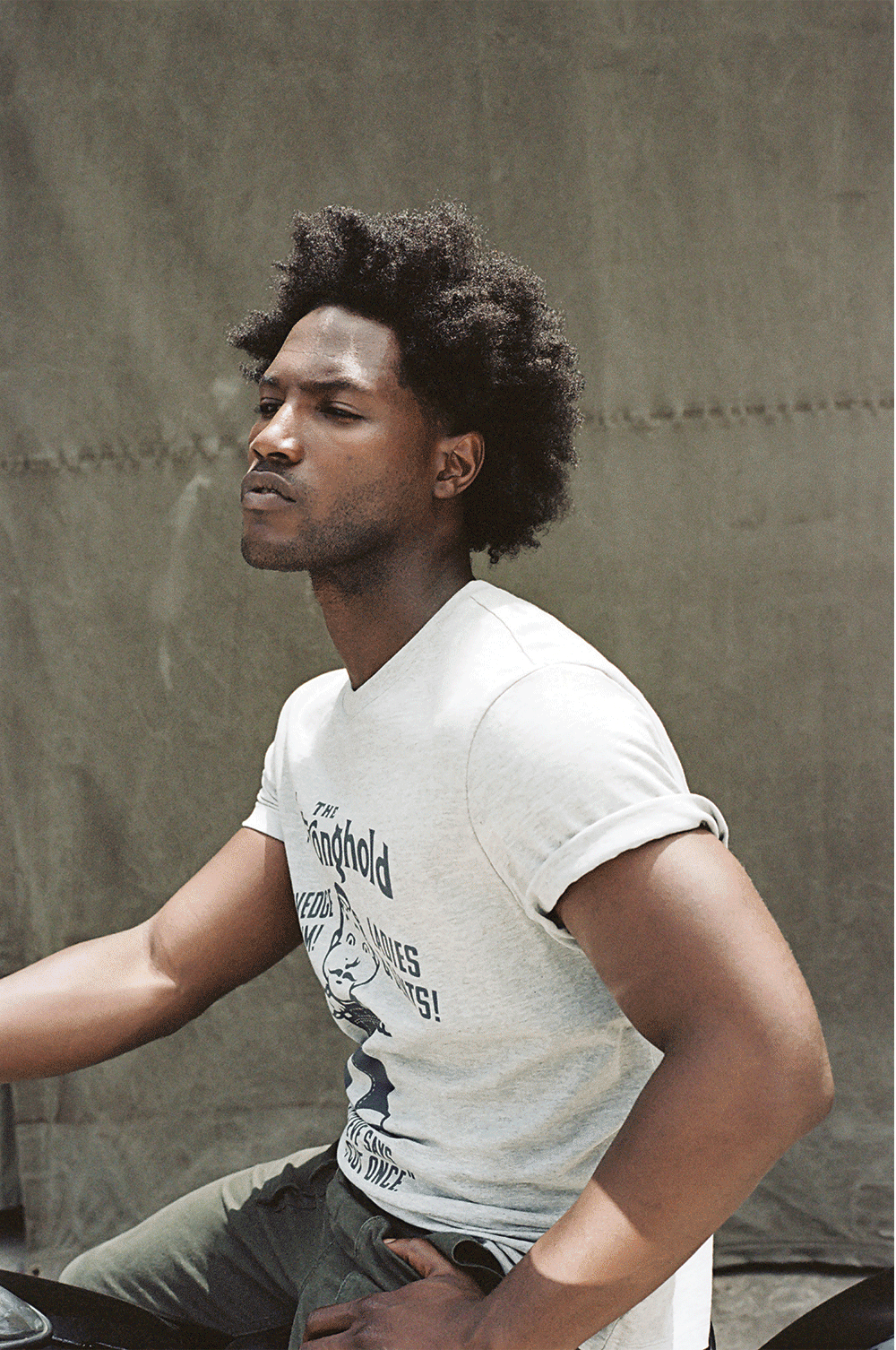 Authentic Accessories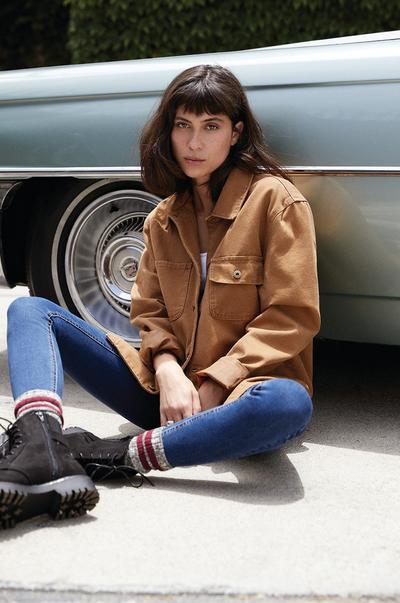 Who said layering was only reserved for the top half of your outfits? Create that layered look on your bottom half and let your socks peek out over the top of your boots to give a comfy, cosy look when styled with bottoms and one of our crew neck sweatshirts. To amp up the effortlessness, why not add a beanie? In keeping with The Stronghold's deep-rooted heritage, the labels you'll see on the front of each piece are authentic reproductions of original The Stronghold garments, thanks to their detailed company archives.