Men
Style Clinic: Cargo Trousers
Our new Cargo trousers will be the multi-pocketed heroes of your clothing collection, you'll be shocked that you ever went a day without them. From carpenter pants to worker cargos, find your perfect fit and how to style them below.
These wardrobe staples grew to fashion fame in the 90s and noughties and this time around they're available in four fits, so forget that dated super baggy look and choose from tapered, and stylishly oversized styles, a blend between utilitarian trousers and streetwear slacks' Scroll on to find your perfect fit of the re-trending functional favourites that have been re-envisioned into 4 staple styles.
1. Carpenter Pant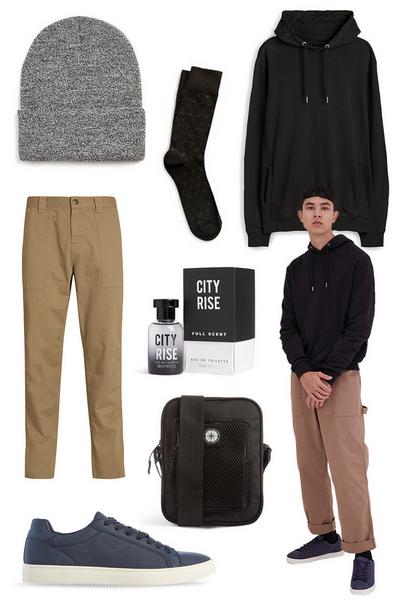 These relaxed fit trousers are inspired by multi-purpose carpenter style slacks, and even feature a hammer loop alongside utility pocket details for authenticity! Channelling an effortless off-duty look, you can easily pair these with our premium basic jumpers and hoodies.
2. Worker Cargo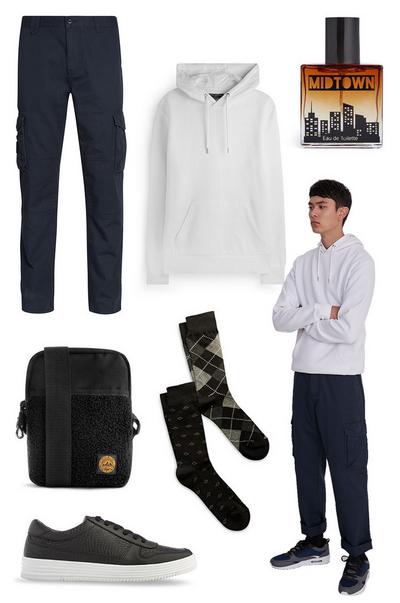 These trousers are the exact middle ground between oversized a straight leg and include large utility pocket detailing. They may be called worker cargos, but you can style them for casual days out or for suave evening soirees. During the daytime, simply throw on an oversized jumper, and in the evenings pair with a tailored shirt and a winter coat.
3. Cuffed Cargo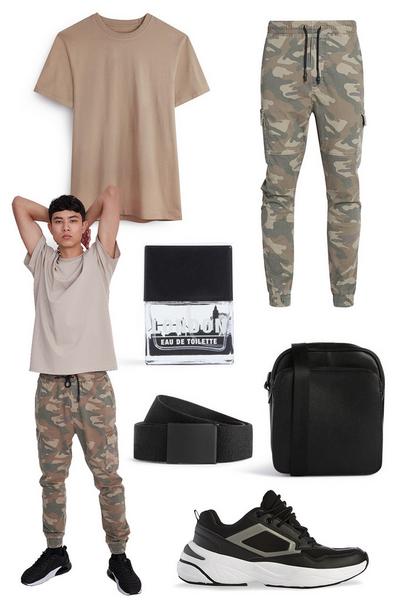 Can't get enough of camo prints? Try our cuffed cargos on for size, with an elasticated cuff and hem that mirrors the design of an easy fit jogger, these are bound to be uber-comfortable. Match your new favourites with the classic camo colours, or style with a crisp white shirt and a reliable denim jacket. We've also got plain versions for those who want extra versatility when styling, just don't forget to slip on some fresh trainers to finish the look.
4. Slim Cargo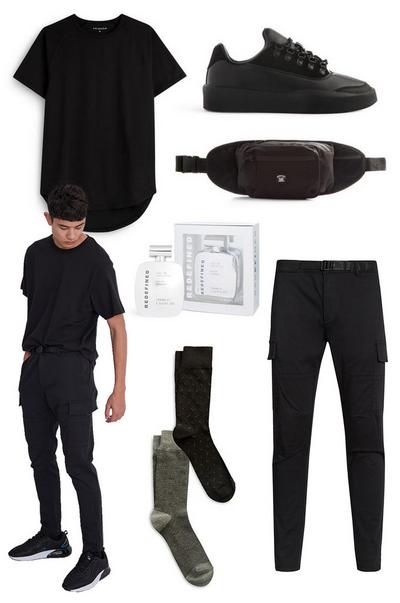 If you're new to the multi-pocketed world of cargo trousers, then our slimline black editions are the best intro you could get! With a slight contemporary twist, these slacks featuring a strap belt and zip pocket detailing could replace your jeans on days you're seeking a little more comfort. Keep it classic and sport black head to toe or embrace the versatility and pair with bomber jackets and our trending winter wamers.