Let's face it, now the evenings are getting darker (and colder) we're changing straight into our jammies as soon as we get step foot in the house. In need of a new set? Our Calm collection offers stylish yet cosy loungewear sets that can be worn in bed and beyond…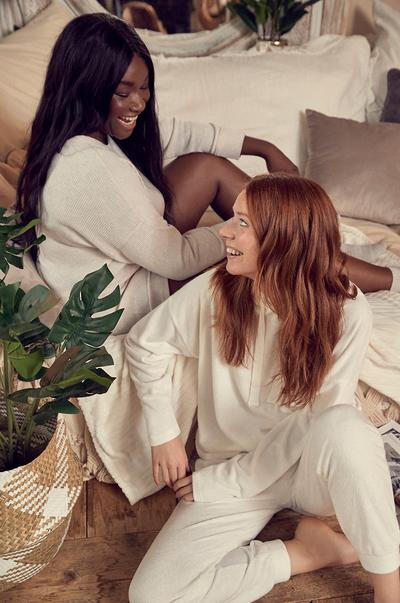 Forget FOMO, we're embracing JOMO, relishing upon staying inside, sporting super soft loungewear and doing, sometimes…absolutely nothing. Take a deep breath after the chaos of Christmas and indulge in our super soft terry hoodie and matching joggers, the perfect combo for a weekend of relaxing.
Make sure you sleep tight and enjoy sweet dreams in our oatmeal ribbed duo, after all, we spend around a third of our lifetime sleeping, so why not do it in style. Offering a neutral colour palette and ultimate cosiness these comfies are ideal for lazy days and snuggly nights.