Allegiance never sleeps! Well actually… it can, in our range of Disney nightwear offerings. From snuddies, slippers and sets to joggers and jumpers, we've got festive pyjamas featuring your favourite Disney characters, that the whole family will love.
Disney's Mickey & Minnie Mouse Christmas Nightwear
If co-ordinating Christmas pyjamas are a long-upheld tradition in your family but you're looking to update your looks with the help of Disney's best-loved mouse duo, say hello to our festive Fair Isle jumper and legging co-ords. These Christmas fam-jam favourites have been given the Disney treatment with the iconic mouse ears logo and the red and white colourways.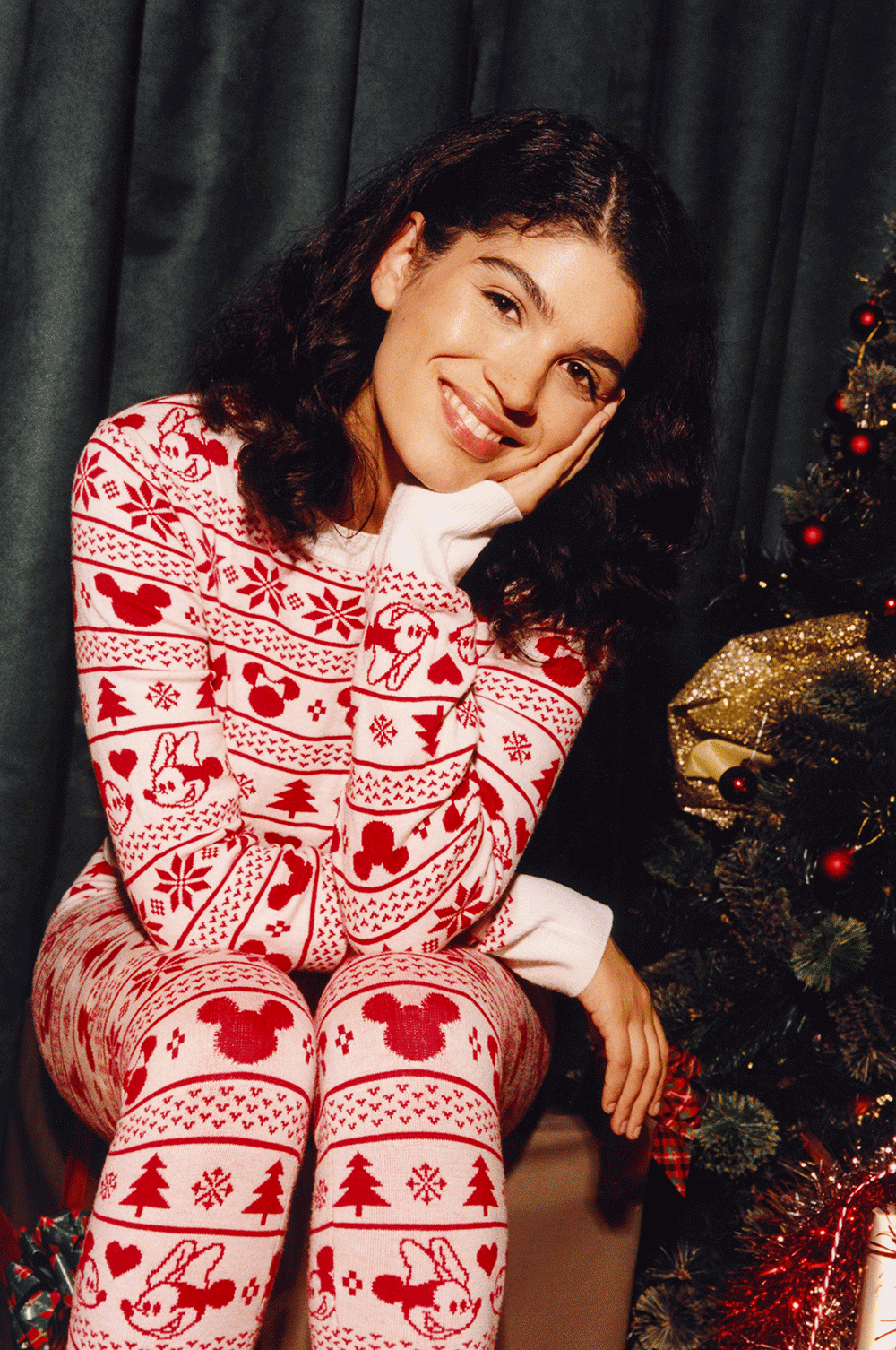 If your nightwear go-to's are a blurred line between pyjamas and loungewear, our Disney's Mickey and Minnie Mouse adorned tees and joggers will totally tick all of your boxes!
Disney's Mickey & Minnie Snuddie
Introducing the most notable nightwear piece of the past year – the snuddie! Our super soft Disney Mickey and Minnie Mouse inspired snuddie, (complete with ears on the hood!) will be at the top of everyone's winter wishlist so be quick if you want to deck out the whole family!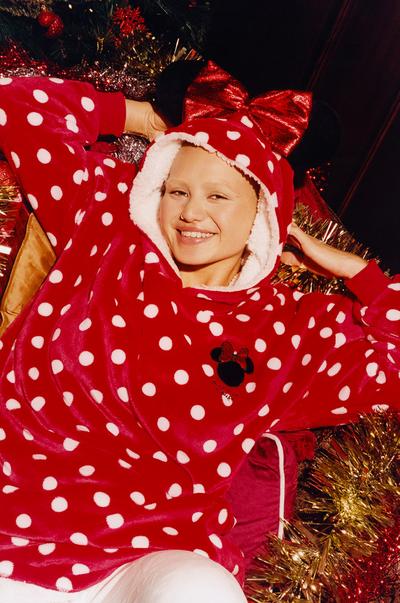 Disney's Mickey & Minnie Mouse Newborn Nightwear
Our Mickey and Minnie Mouse nightwear range also has something for the tiniest tots in your crew. Make their first Christmas a special (and stylish!) one with our newborn starter sets. Featuring Disney adorned all in one sleepsuits and hats in festive hues of red, white and gold, this year's Christmas card snap will be a certified crowd pleaser!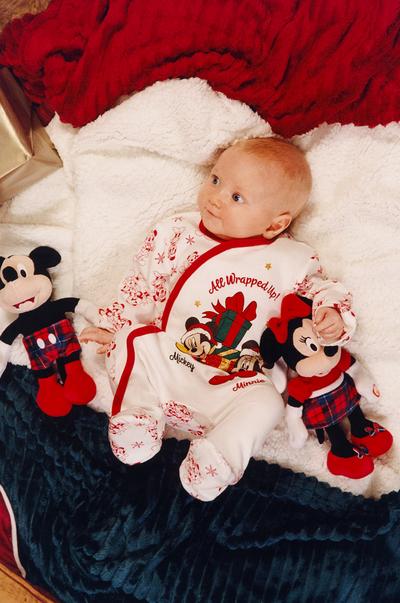 Disney's Lilo & Stitch Christmas Sets
Say aloha to our wealth of Stitch nightwear in an array of festive colours If you're after a versatile super snuggly set that can be mixed and matched with your OG nightwear basics, look no further than the quarter zip and legging teddy set. Perfect for pairing with bralette's, tees, hoodies and joggers, this set ensures you get the most out of your Disney adorned nightwear.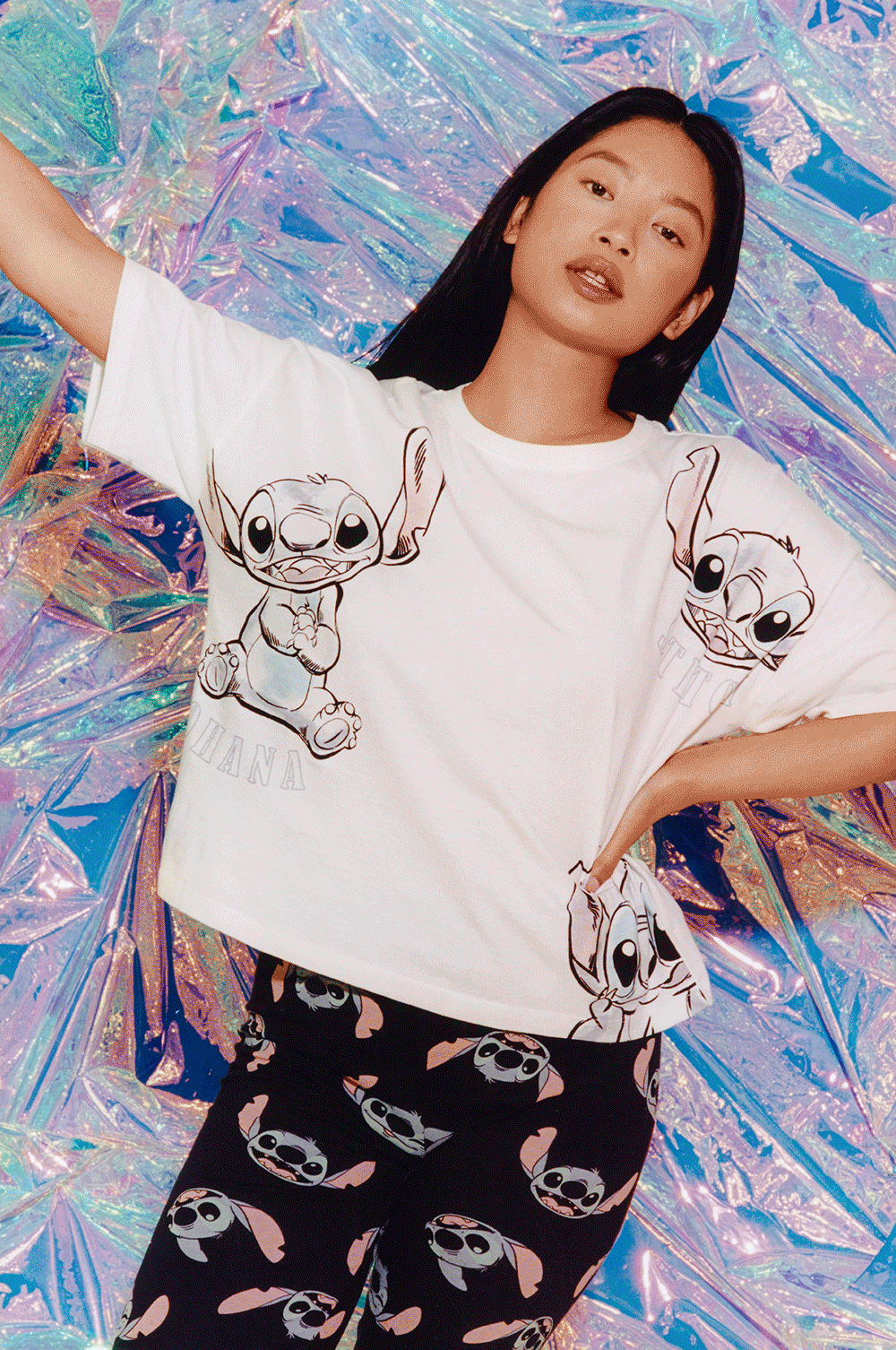 Our Disney Stitch nightwear options also come in jumper and shorts sets and super comfy oversized tee and legging sets with cool-toned designs, quilted fabrics and festive Stitch logos to take these bedtime must-haves all the way through winter.
Disney's Lilo & Stitch Snuddies and Hoodies
Did someone say Disney's Stitch snuddies!? Presenting our snuggliest snuddie, adorned with Lilo's cheeky partner in crime. Perfect for layering over our short sets and pairing with our Stitch slipper socks during the 5am Christmas morning wake-up call from your little bundles of excitement and that lazy post-Christmas wind down week. Alternatively, if you're after a smart/casual snuddie vibe, why not opt for our oversized hoodie dress. Pair with tights, chunky boots and an oversized leather jacket for an off-duty layered look and team with a chunky scarf, beanie and gloves for added winter warmth.