Keep the festive spirit alive while you sleep in our range of cute Christmas nightwear. The Christmas season is the perfect excuse for hitting snooze and staying in your comfy pj's all day long, so make sure you do it in style!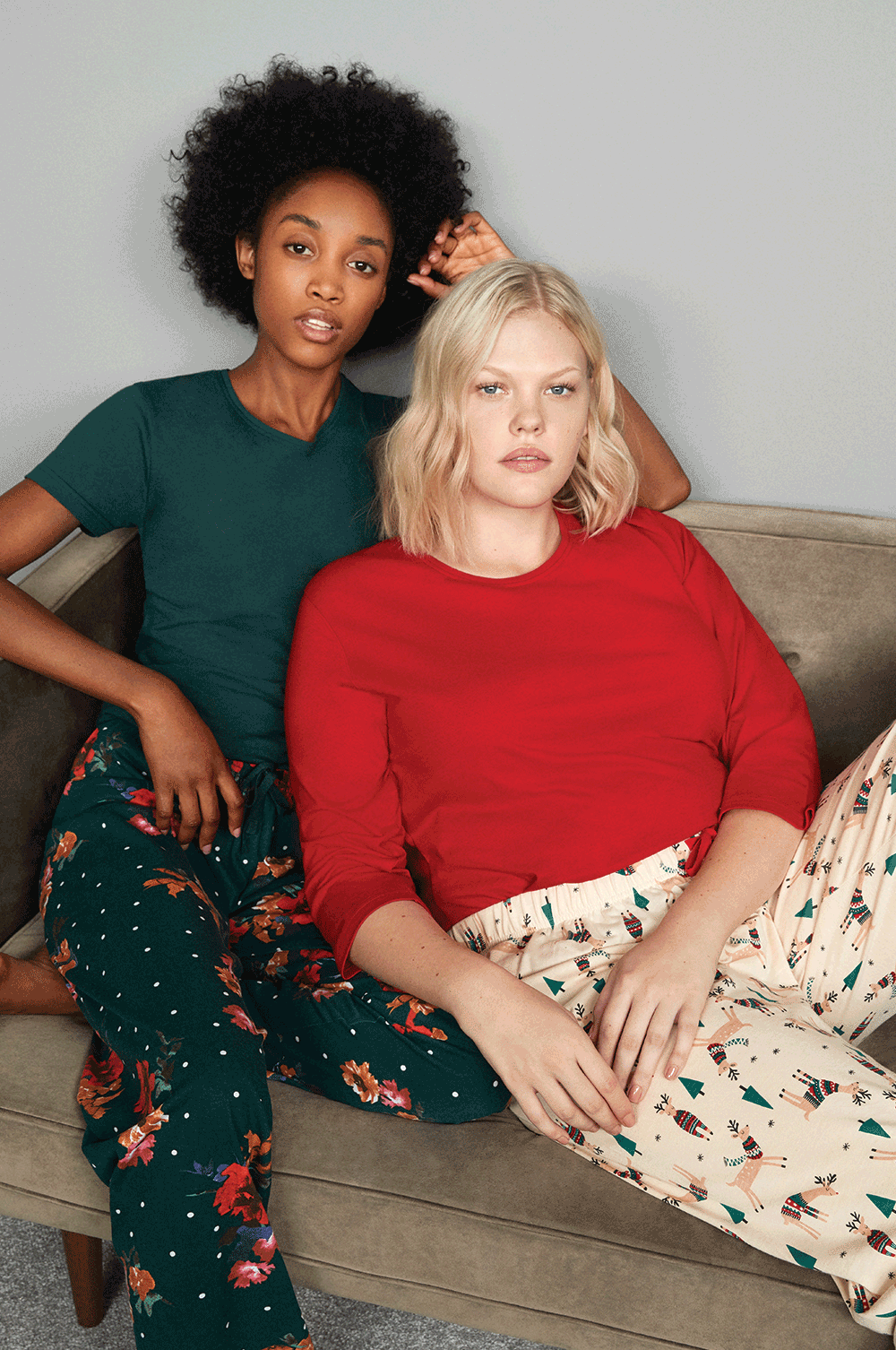 Making the decision to ditch getting dressed in favour of staying in your pyjamas might be an easy one but choosing from our range of cosy sleepwear is a trickier decision. Will you keep it subtle in one of our super soft star printed sets or be spreading the Christmas cheer loud and proud in our cosy reindeer option? Either way you're sure to stay snug, just don't forget the slippers!
Pyjamas make the perfect pressie too, have a penguin loving friend or family member? We've got your gifting covered. Take your pick from our brushed flannel penguin printed set, or save on wrapping a give them our PJ box featuring a cute Christmas jumper wearing penguin, it comes complete with cosy socks!