Call the 90's and tell them grunge is back and better than ever. We've combined autumnal country florals, with the deep tones of classic grunge culture, for a catwalk-worthy collection that's easily tailored to individual styles.

Key Pieces
Let's be honest, what's grunge without a black biker jacket!? This versatile wardrobe staple is the perfect grab and go layer, for an extra punk edge to any outfit. The baggy look is a grunge fashion claim to fame, and we've channelled this iconic style with our oversized grey hoodie. Simply pair with some chunky boots for a combo that looks effortlessly cool and is ridiculously comfy too. But, if you prefer fitted clothing then slip on some dark denim, whether that's a denim dress, skirt, or skinny jeans, and wear with a black utility belt for a splash of punk look into your everyday wardrobe basics.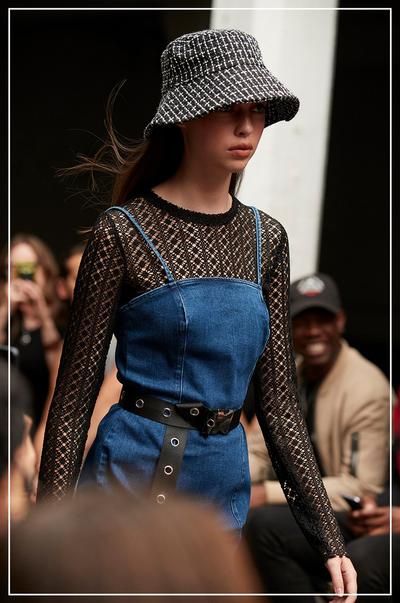 How To Style
No trend is complete without accessories. These finishing touches may be the last thing you add to your outfit, but they're defo not the least. So, as we transition into the cooler months, why not add a new hat to your wardrobe? Whether it's a beanie, bucket or baker boy hat. We've got tip top accessories to complete the look and keep you warm. Not, in a hat mood, but still want to accessories head to toe? Slide some hair grips and fully commit to the 90s throwback trend! Just don't forget to sling a bumbag over your shoulder or around the waist for easy multi-purpose styling.