Women
#PrimarkMeets Dulceida
Aida Domenech, also known as Dulceida, is the most well-known and influential fashion and lifestyle blogger in Spain.
Dulceida has over 2.6M followers on Instagram, leading the charts in Spain for this platform. She has an average of around 100k likes per picture on her profile and generates great numbers of engagement.
Aida Domenech has been part of the industry since 2008, working as a fashion and lifestyle influencer. Over the past few years, she has become a very successful entrepeneur, which has enabled her to launch her own online clothing store, her own talent agency and even hold her own festival, which gathers more than 15k people every year.
Ahead of the launch of her exclusive fashion collection with Primark, we caught up with Dulceida to ask her about her style icons, fashion tips 'n tricks and the all important inspiration behind her stunning range. Read on as she picks out her favourite pieces and predicts the biggest trends for the season….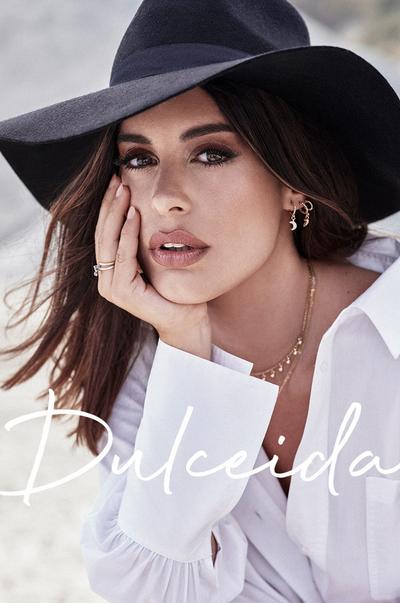 What excited you most about creating a collection with Primark?
I enjoyed absolutely everything about the creative process, but the best part was creating the collection with total freedom. The team was excellent. They really understood what I wanted.
Where did your inspiration come from for each design?
The collection Dulceida x Primark was full of my favorite items. Autumn was my main inspiration. We paid special attention to the patterns, getting the perfect cut and my love of oversized clothes.
How did the design process with Primark work?
We've been working on this for almost a year. It's been a long time but so satisfying, we paid careful attention to each detail. When I left the first meeting I couldn't believe that the team understood me so well. I was able to choose everything, from the pieces themselves to the campaign images going in the store windows. It meant so much to me, working with such a big brand yet being able to create a collection and make it truly mine.
What was your reaction when you finally saw the finished products?
I was very excited they were exactly what I had imagined.
Which piece from the collection is your absolute favourite and why?
I just simply couldn't pick only one! I'm in love with every piece of the collection, but if I absolutely have to choose, my two favourites are the co-ordinating white PU jacket & skirt with fringes because the fabric is incredible and both pieces offer a lot of outfit possibilities both together and on their own. My other favourite is the oversized black blazer. The cut is excellent, it suits all shapes really well and you can wear it for all sorts of occasions.
If you could give us any style tips on how to wear pieces from your range what would they be?
Simply: make it yours. Fashion is a game and everything is right.
How would you describe your signature style?
I always defined my style as eclectic. I am very versatile: somedays I feel more feminine, others more casual…
Who are your fashion icons?
I don't have just one fashion icon. When I was a teen, I adored Mary- Kate Olsen's style but now I follow so many people from the industry, each of them for different reasons.
What do you predict will be the biggest fashion must-haves for the coming season?
The Dulceida x Primark Collection! 😋 I think that for next season the must haves are oversized clothes, neutral colours and blazers.