This summer, we encourage everyone to celebrate their individuality, so we asked the models within our campaign what love means to them! Read on to learn more about our swimwear model Lucy, who encourages us all to find our truth and be confident with it!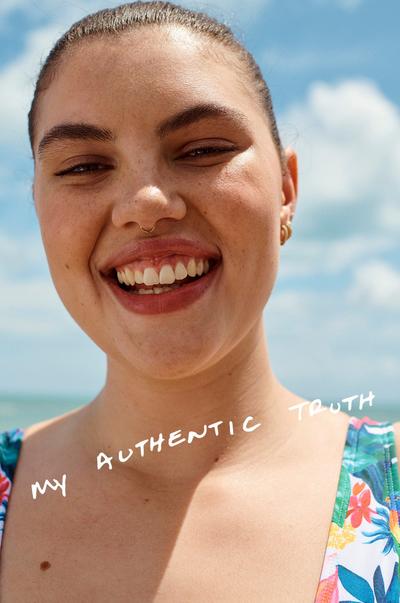 Can love cure all?
I don't think it can cure all, but it's a good place to start.
What does being comfortable in your own skin mean to you?
Being 100% true to yourself.
Is home truly where the heart is?
Definitely.
Where is your happy place?
Anywhere with my friends.
What does 'one love' mean to you?
Treating everyone with the same love!
How do you express yourself?
With my style.
Who did you want to be, as a child?
I wanted to work with animals.
What makes a person beautiful?
Their energy.
What make you feel connected to people?
When you both have the same attitude to things.
What makes you feel content?
Doing well for myself.
Who are you?
I'm still learning this!
When was your first kiss?
When I was 15 years old.
Lucy's Quick Fire Round:
Anarchy or order? Order
Make up or fresh faced? Fresh Faced
Heels or trainers? Trainers
Day or night? Day
Dressed up or dressed down? Dressed down
What's your favourite colour? Pink / Green
Are you a morning person or night owl? Morning Person
Fave pizza topping? Vegan Pepperoni
Last book you read? One Of Us Is Lying, by Karen McManus
Puppies or kittens? Kittens
Biggest pet peeve? Loud breathing
What's your life motto? Be you!
What's your favourite emoji? The angel 😇