Women
#PrimarkMeets Teyah
Take a few minutes out of your day to meet our cast member, Teyah. Her constant journey of self-improvement inspires us to work and love harder! Plus, she even shares a book recommendation with us, thanks Teyah!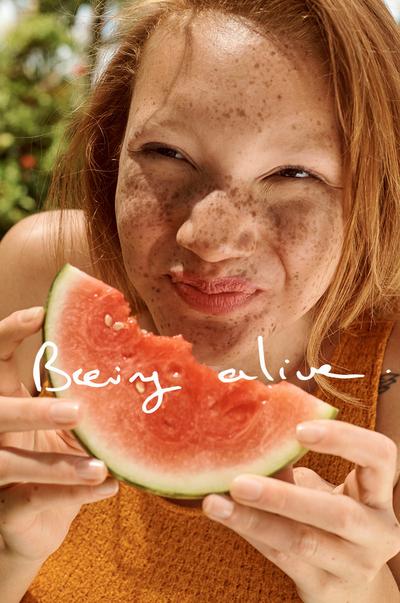 Who was your first true love?
My best friend.
When was your first kiss?
Junior year of high school.
Who do you admire most in life & why?
My mom – she's such a warrior and so complex. But I'm a lot like her so I understand myself more because of her.
What makes a person beautiful?
Their soul and mind.
Who did you want to be as a child?
To serve in the military (just like my grandpa).
Can love cure all?
Yes.
Where is your happy place?
In Nature – surrounded by love – in meditation.
Who are you?
I don't know yet, I'm constantly changing – I'll probably never know.
What do you love most about yourself?
My ability to make people comfortable.
How do you express yourself?
Creatively though art, style, expression.
What makes you, you?
My energy.
What makes you feel connected to people?
Communication.
What does being confident in your own skin mean to you?
It means that you embrace and accept what you look like but to also feel good in that body."
What does "One love" mean to you?:
"One love" means exactly what it reads, but also unity, no judgement, freedom."
Teyah's Quick Fire Round:
Anarchy or order? Anarchy.
Make up or fresh faced? Fresh faced.
Heels or trainers? Trainers.
Day or night? Both!
Dressed up or dressed down? Dressed down.
What's your favourite colour? Every colour - can't choose just one.
What's your favourite word? Gratitude.
Are you a morning person or night owl? Night owl.
Fave pizza topping? Jalapeños.
Last book you read? The Way To A Peaceful Warrior, by Dan Millman.
Last person you text? My best friend Julia.
Puppies or kittens? Kittens.
Biggest pet peeve? Closed minds.
What's your life motto? It is what it is.
What's your favourite emoji? 😜