Never quite sure what fit and style is your fave, in the trouser department?
Find your perfect pair and banish fitting room fall-outs once and for all, with our perfect fit finder featuring this season's hottest tickets.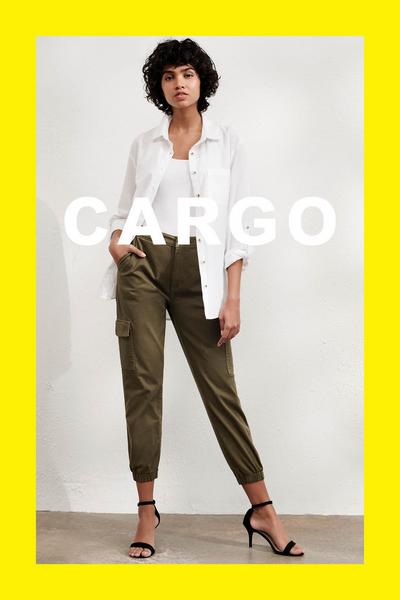 Cargo
Cargo pants have been gaining traction in the style stakes, thanks to a combination of their utilitarian appeal and fashion's move towards function. These beauties are easy to spot, just look out for iconic patch pockets and army green shades. Looking for an oversized or looser fit? Check our menswear department.
Peg leg
The humble peg like might sound like a pub frequented by pirates, but think again. These stylish strides have been on our fashion agenda for a while, and are easily identified by their high-rise fit, typical paper bag-waist, and tapered finish to the ankles.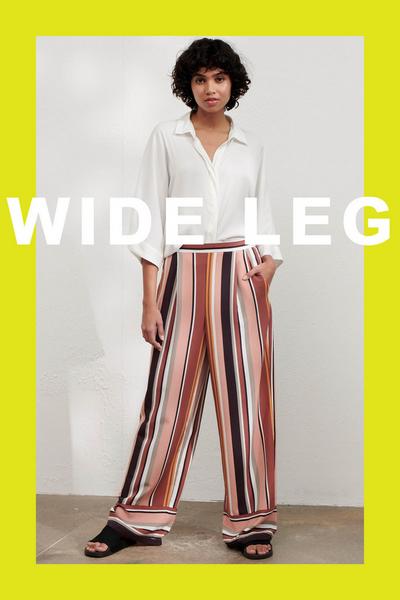 Wide Leg
Palazzo pants (or wide-leg trousers, to you and me) are an effortlessly glam option. Elongating, smart, chic, and great for summer, we adore this style. Typically full-length and fluid in silhouette, you'll often find these babies in lightweight fabrics with a high-waist fit.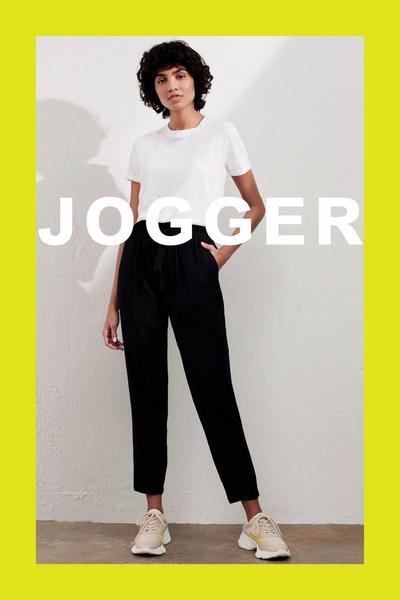 Jogger
The jogger needs no intro, right? These comfortable must-haves are a classic go-to for just about everyone. Grab yours for workouts and prolonged sit-downs (on the couch), alike.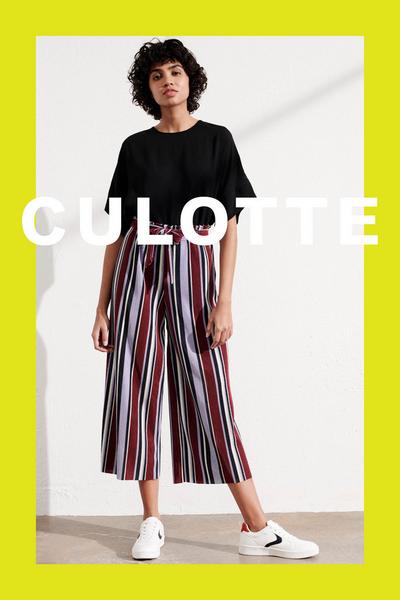 Culottes
The culotte trouser has become a permanent fixture on our style itineraries, think palazzo, but shorter and varied in width of leg. Usually cropping at mid-calf, the culotte is ideal for showing off your fresh new creps and high-heeled steps.