Fallen for loungewear after multiple lockdowns spent sporting it? We've got the pieces you need to style out the new season. Dyed using EarthColors®, our muted tracksuits and super-soft separates offer an oversized fit in unisex silhouettes. Plus, the range is made entirely using organic or sustainable cotton from our Primark Sustainable Cotton Programme so you can look good and feel good.
Luxe Leisurewear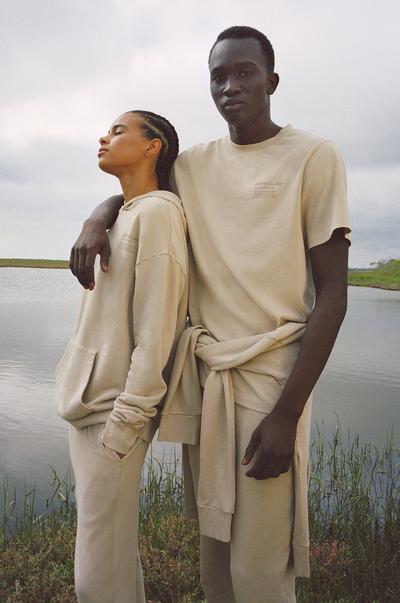 Choose from three trending hues of our tonal tracksuits or mix and match to find your perfect look. Our cropped sweatshirts and athleisure inspired skirt make for a winning duo too. Understated slogans and labelling make our tees an obvious pick for your autumn winter wardrobe. Simply select your fave and wear with your go-to jeans. Your mini-me's can get in on the action too with our co-ordinated kidswear. Twinning is winning after all!
What is EarthColors®?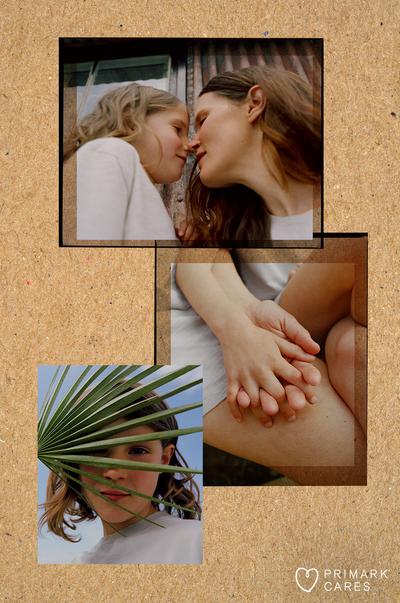 EarthColors® is a range of fabric dyes created using Archroma patented technology that utilises the waste generated by the food and plant industry. During the production of EarthColors®, 100% of the natural raw material is transformed into a new dyestuff. This innovation allows for materials that would have otherwise gone to waste to be repurposed.
New Neutrals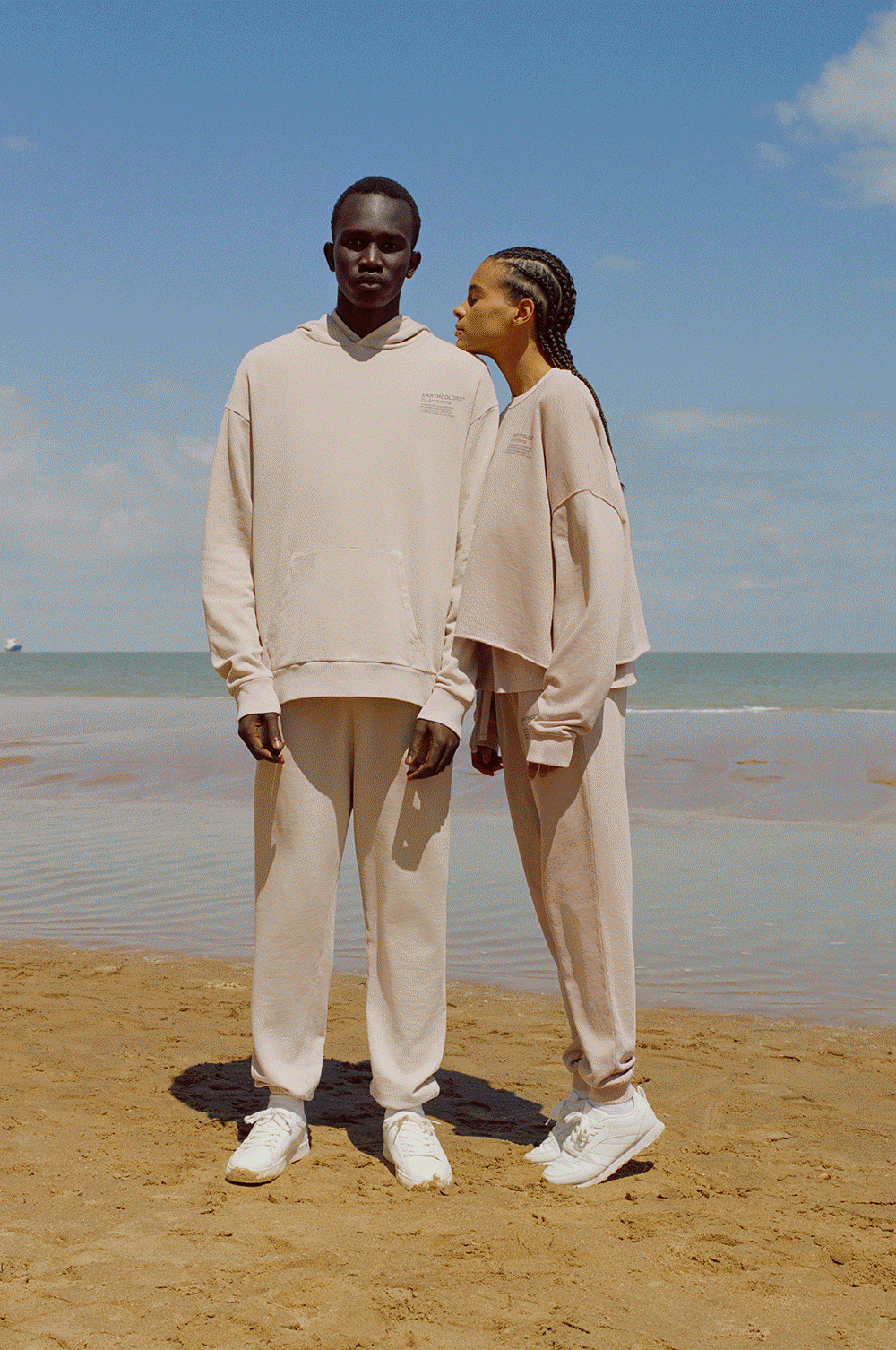 The earthy colour palette for the collection is inspired directly by the natural ingredients used to create the fabric dyes. Bitter orange peels are used for the sandy ecru toned shade, beetroot for the muted pink and saw palmetto, a tree used in the herbal industry, creates the subtle green hue.
The result? A range of mix and match staples for your loungewear wardrobe. Go head-to-toe one shade for that trending tonal look or incorporate individual pieces into your existing wardrobe.
Tonal Bedding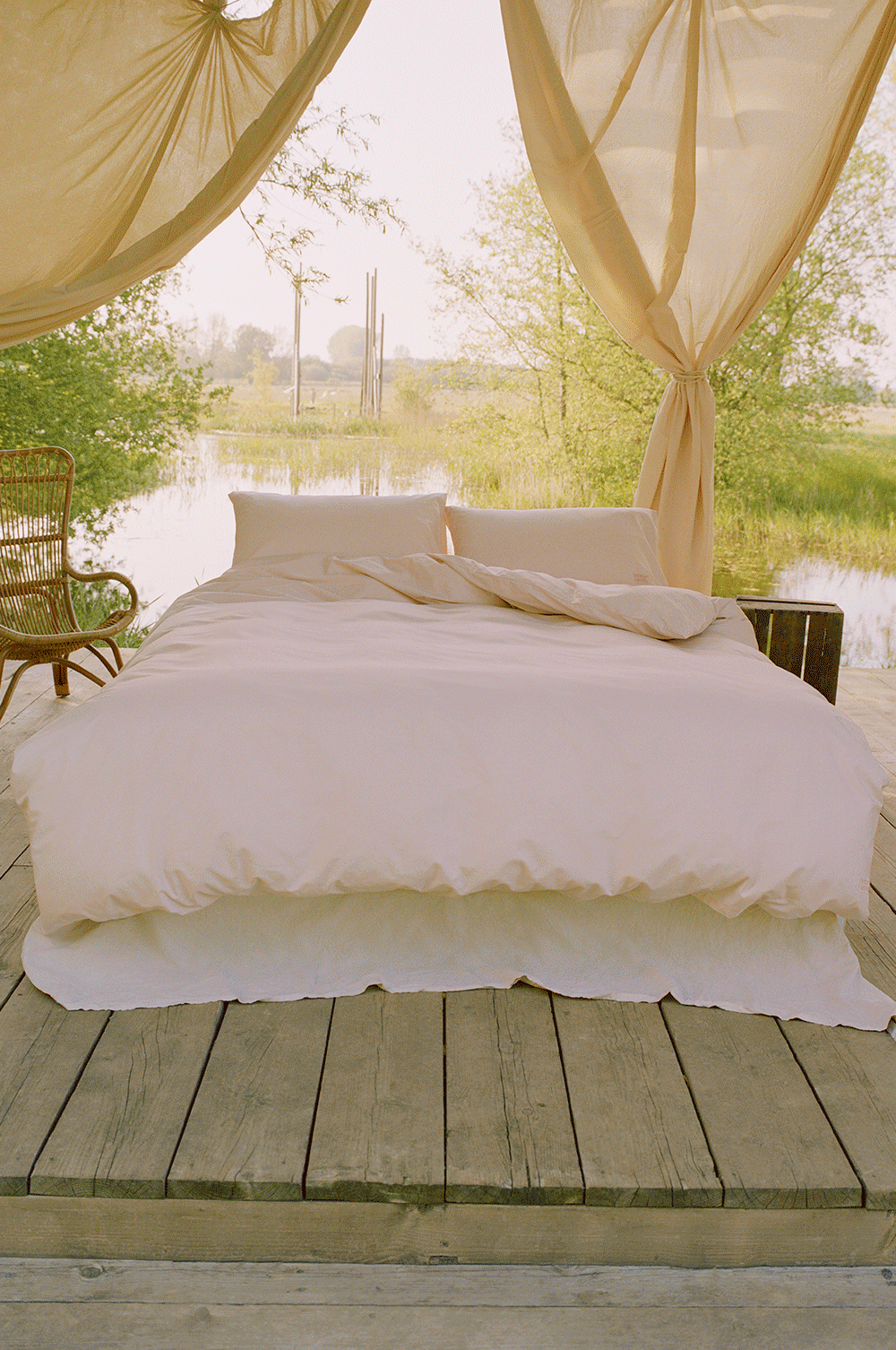 In need of a bedroom transformation? Prep for a good nights sleep with our EarthColors® range of bedding made using more sustainable cotton from our Primark Sustainable Cotton Programme. From pillowcases to fitted sheets and duvet sets in every size. Thanks to their unique EarthColors® shades these versatile buys will work whatever your décor theme or colour. Say hello to your new sleep sanctuary.