Geen vrijetijdslook is compleet zonder jeans. Dé stijloplossing voor iedere situatie. Netjes met een chic overhemd erbij of juist casual met een hoodie. Altijd goed. Veel van onze broeken zijn gemaakt van duurzaam katoen. Je eeuwige favoriet, nu ook in planeetvriendelijke uitvoering. In onze collectie vindt iedere man het ideale model, van standaard tot superstrak. Bekijk onze gids hieronder voor jouw perfecte match ...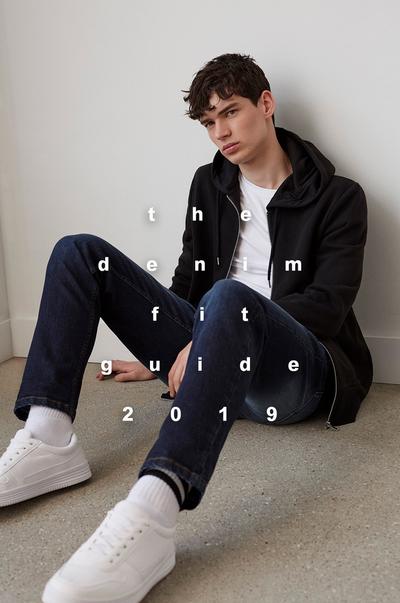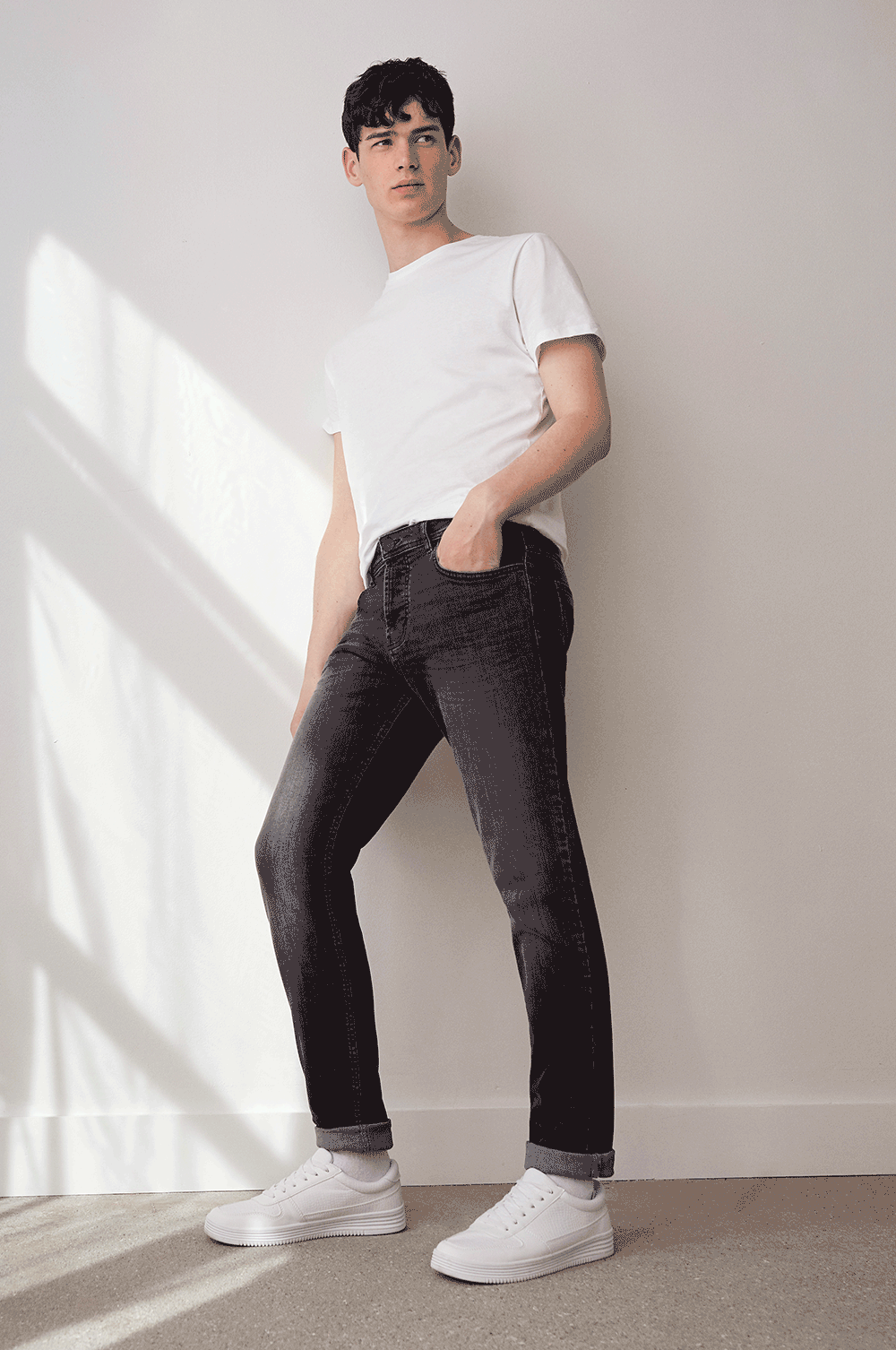 Een moderne versie van het klassieke rechte model. Met zijn nauwere pijpen is-ie superveelzijdig. Verkrijgbaar in verschillende kleuren.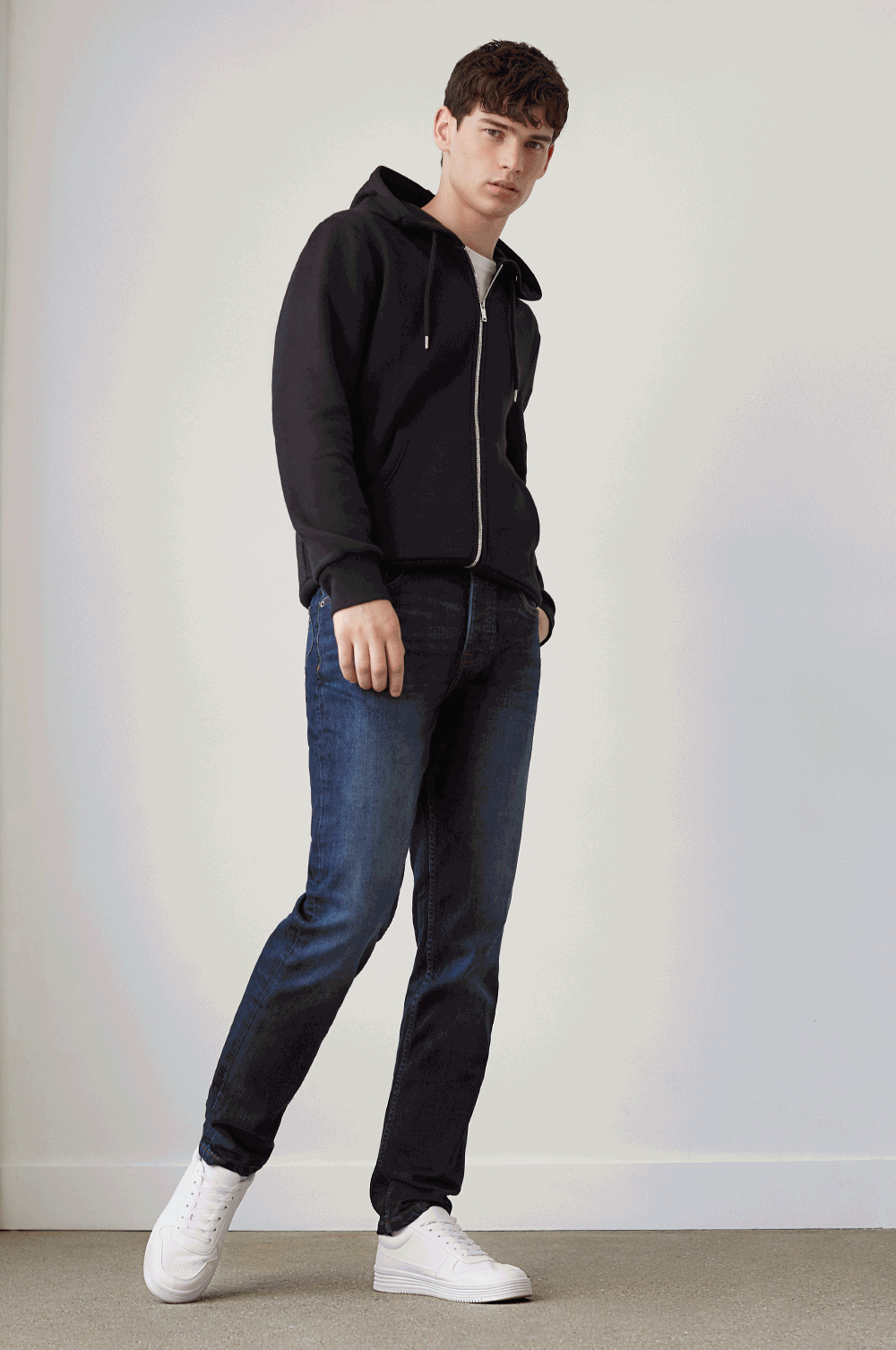 Een stijl die nooit uit de mode raakt! Klassieke snit met een relaxte pasvorm. Het toonbeeld van doordeweekse jeans.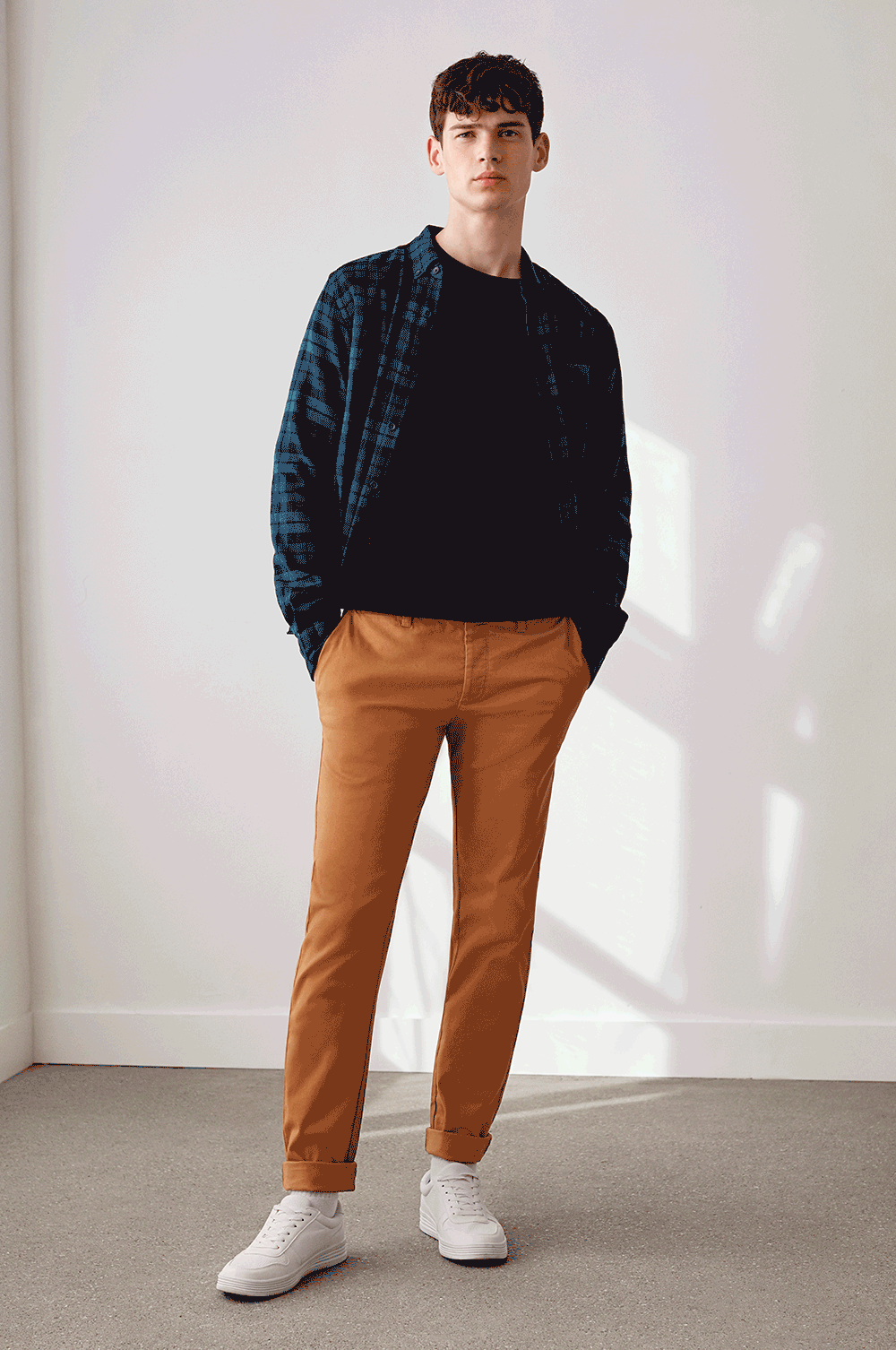 Onze tabaksbruine chino is snel op weg een klassieker te worden en is een prima alternatief voor een gewone spijkerbroek.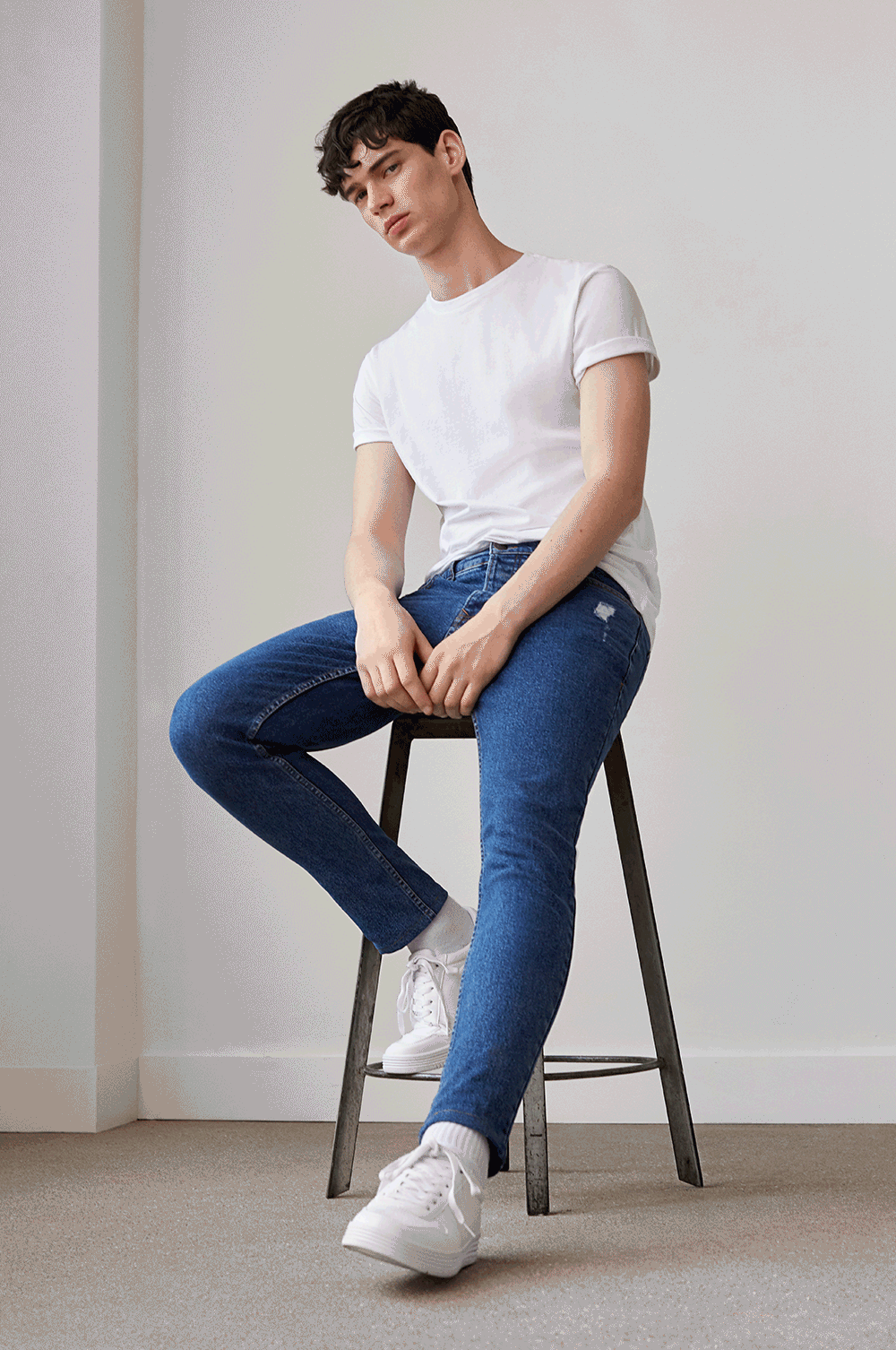 Een standaard skinny jeans met vintage-inspiratie, aansluitende pijpen en een authentieke blauwe wassing.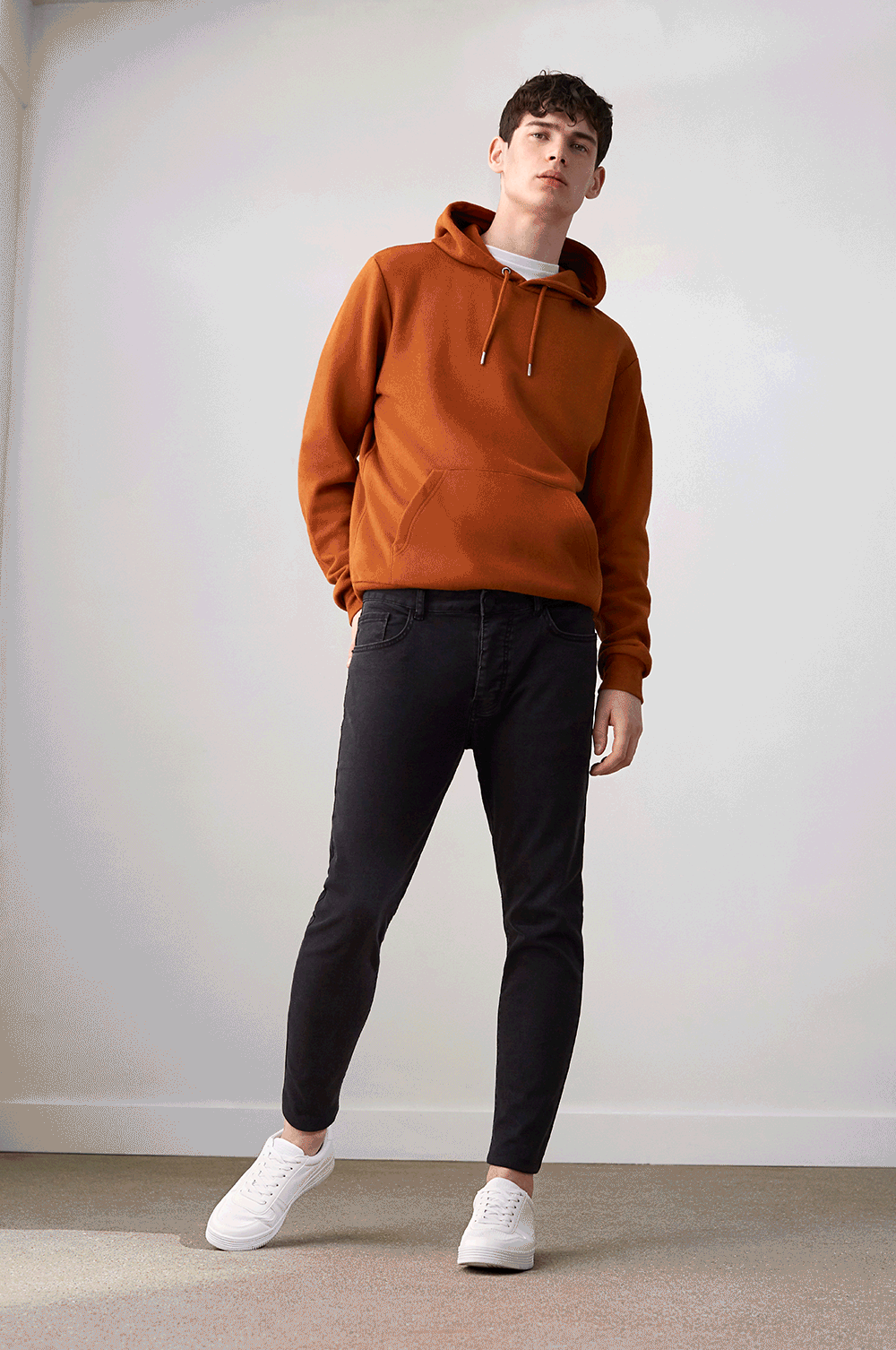 Ze zijn gemaakt van de perfecte stretchy spijkerstof. Die zorgt voor een aansluitende pasvorm die helemaal van nu is, maar toch heel comfortabel zit.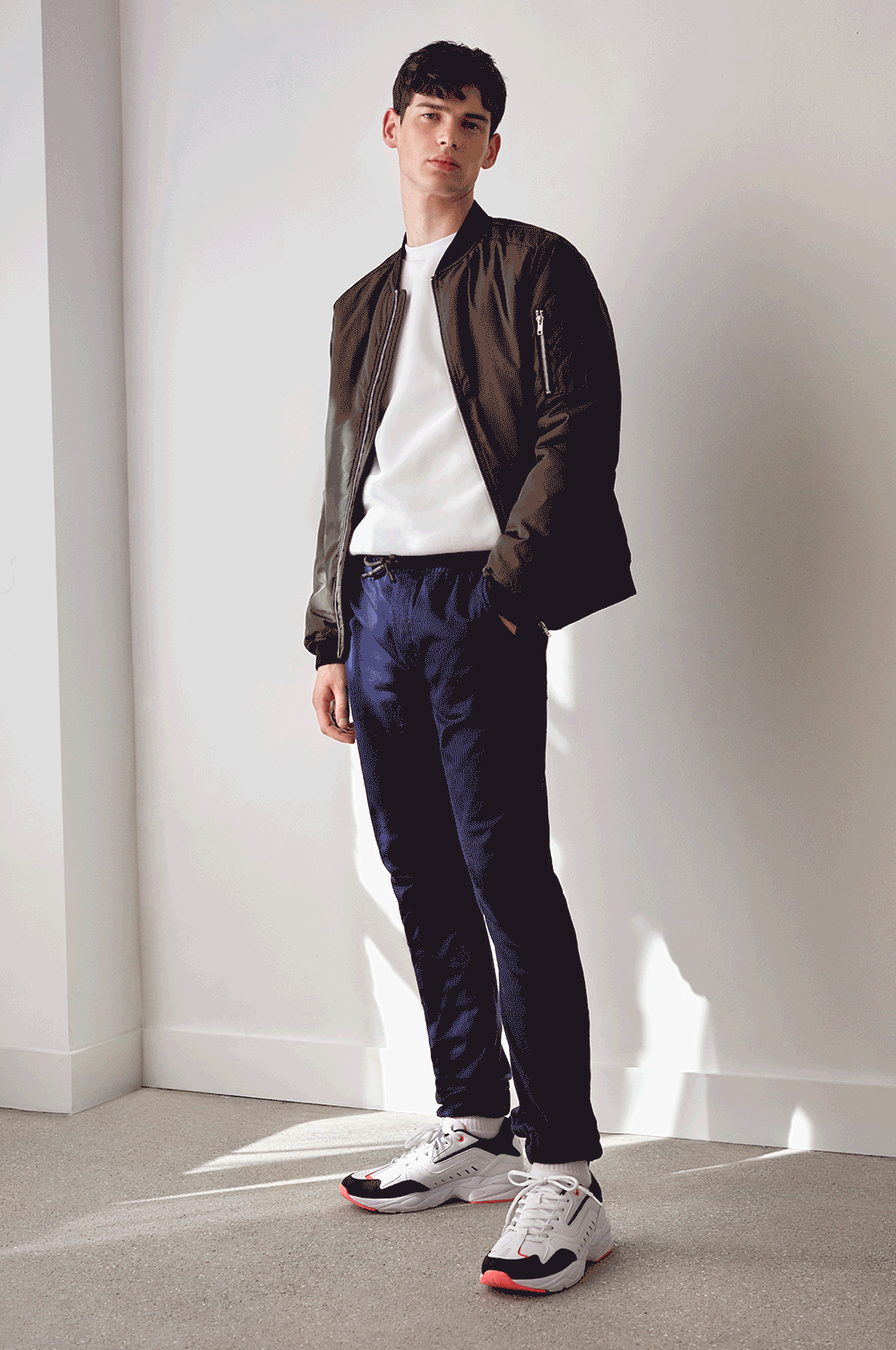 Die boorden zijn zó athleisure. Draag er een T-shirt en sneakers bij.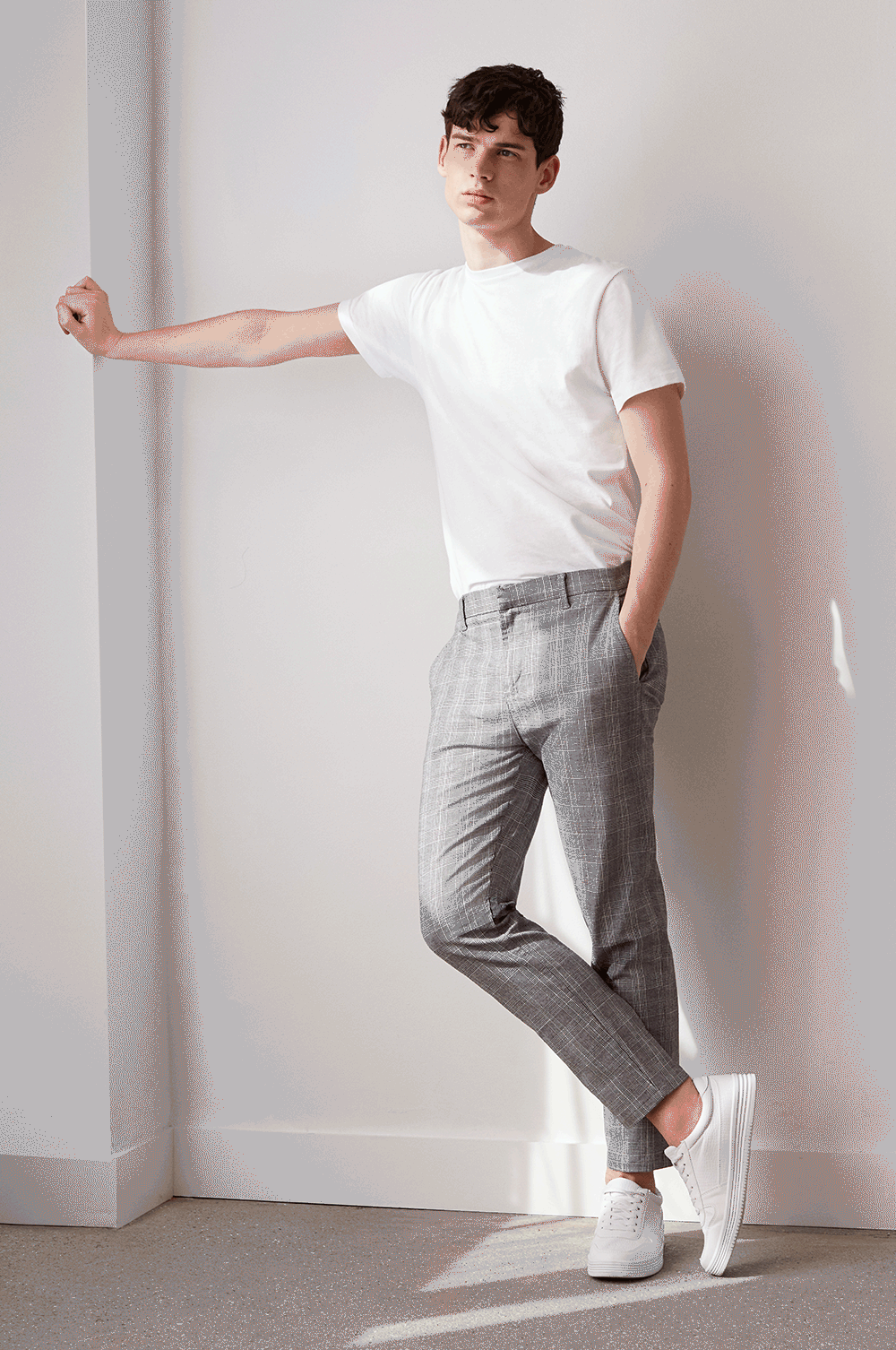 Draag er een effen overhemd of T-shirt bij. Deze nette, geruite broek is van zichzelf namelijk al opvallend genoeg.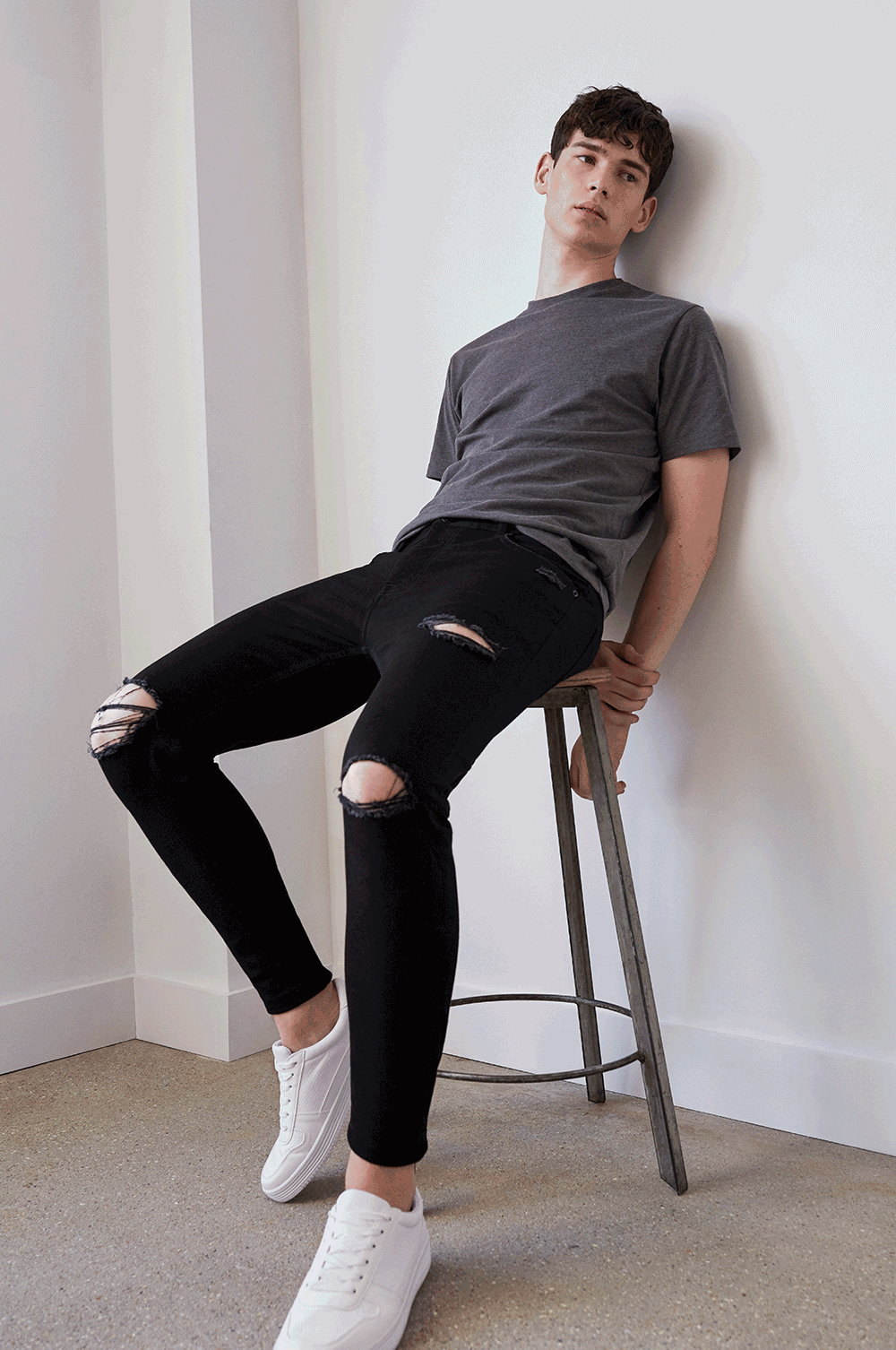 De welbekende standaard skinny, mét extra scheuren. Draag 'm bij een geruit overhemd of T-shirt met print.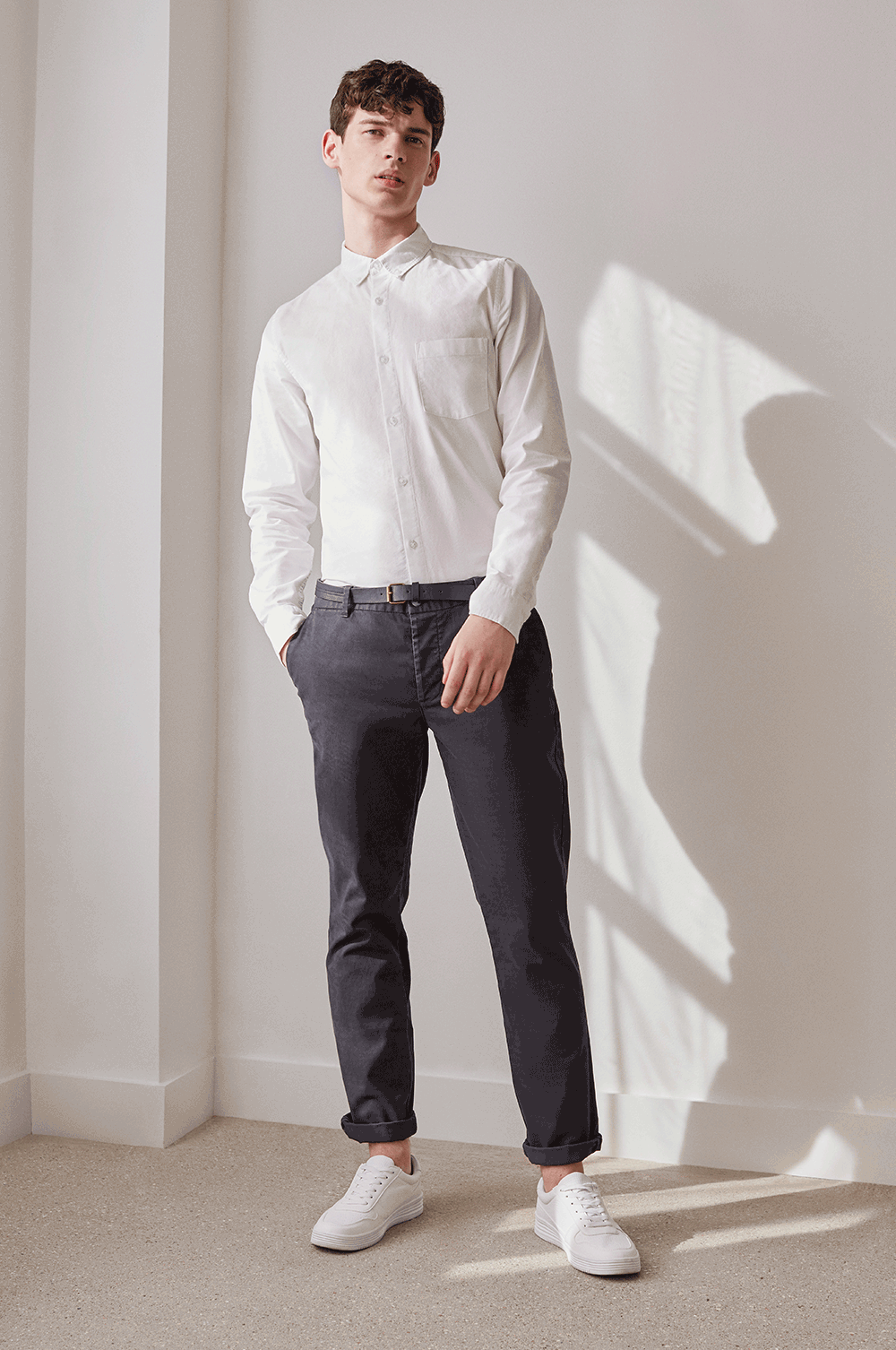 Een must have zodra je zo'n frustrerende smart-casual dresscode tegenkomt en je favoriete spijkerbroek gewoon niet kan.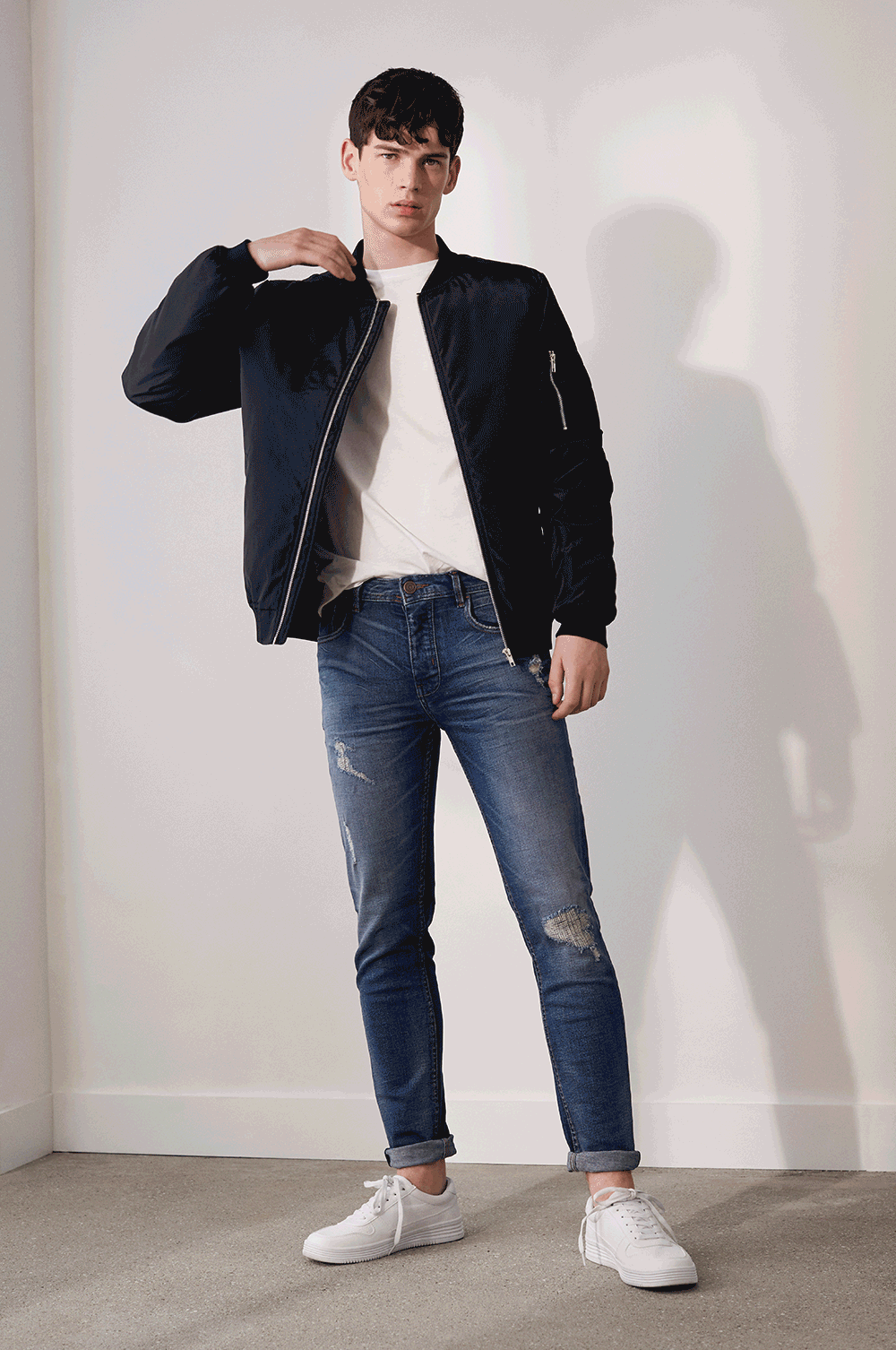 Ruiger dan dit wordt-ie niet, met zijn bredere scheuren en dichtgenaaide scheuren. Allesbehalve basic!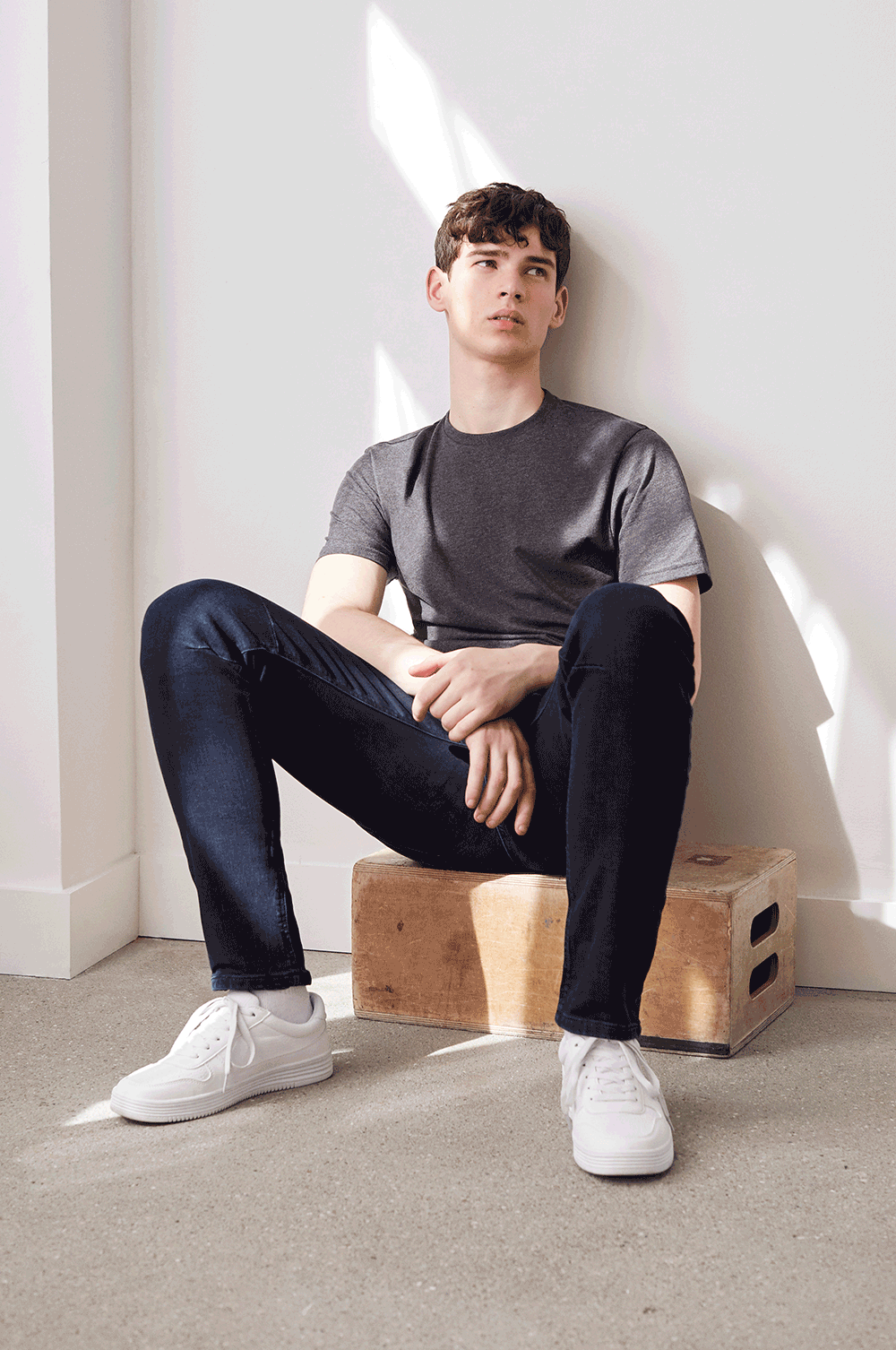 De pijpen lopen taps toe en stretchstof zorgt voor extra bewegingsruimte en comfort.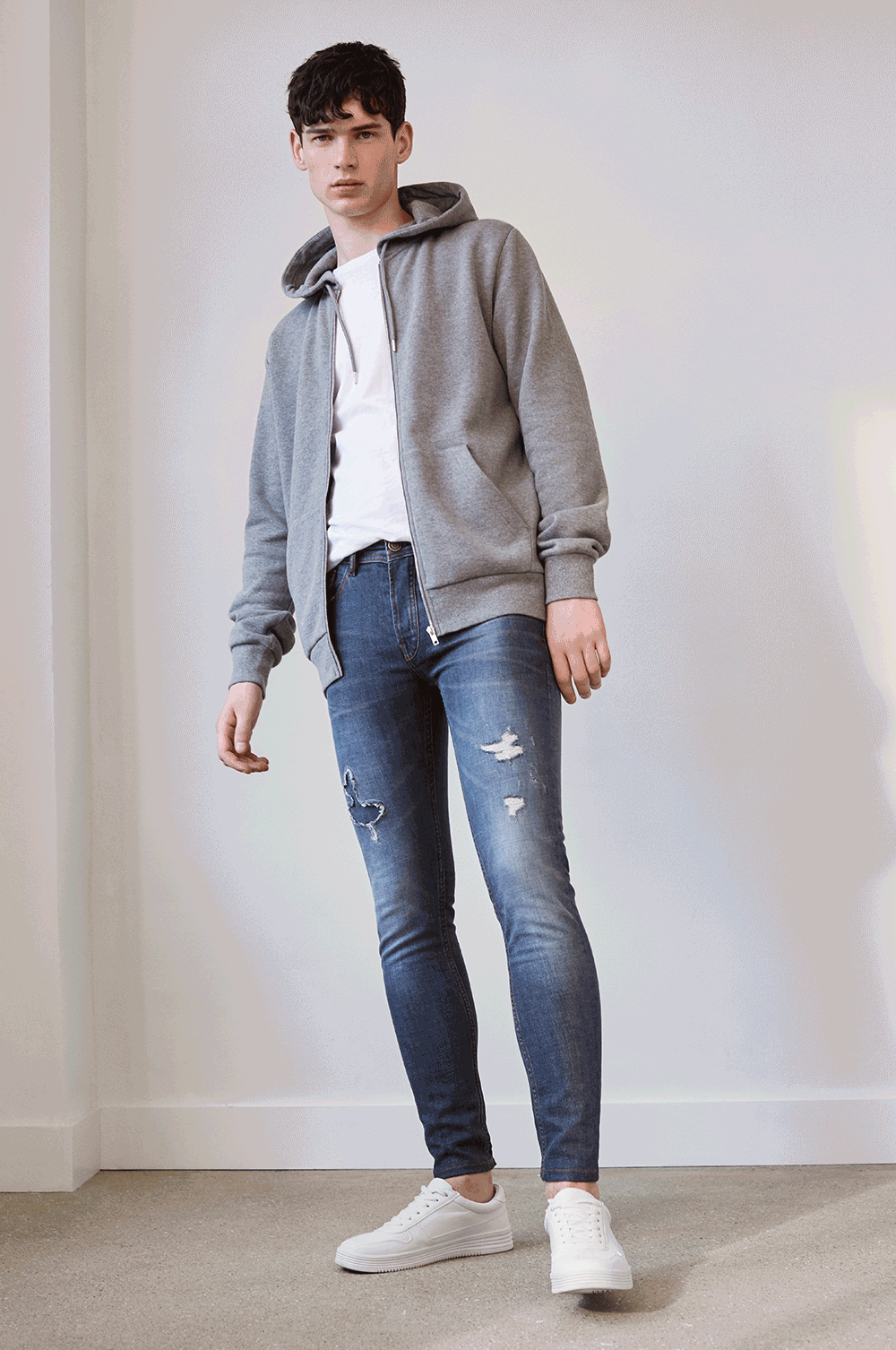 Stoerder dan je standaard skinny, en dus de perfecte jeans voor bij een oversized T-shirt met slogan.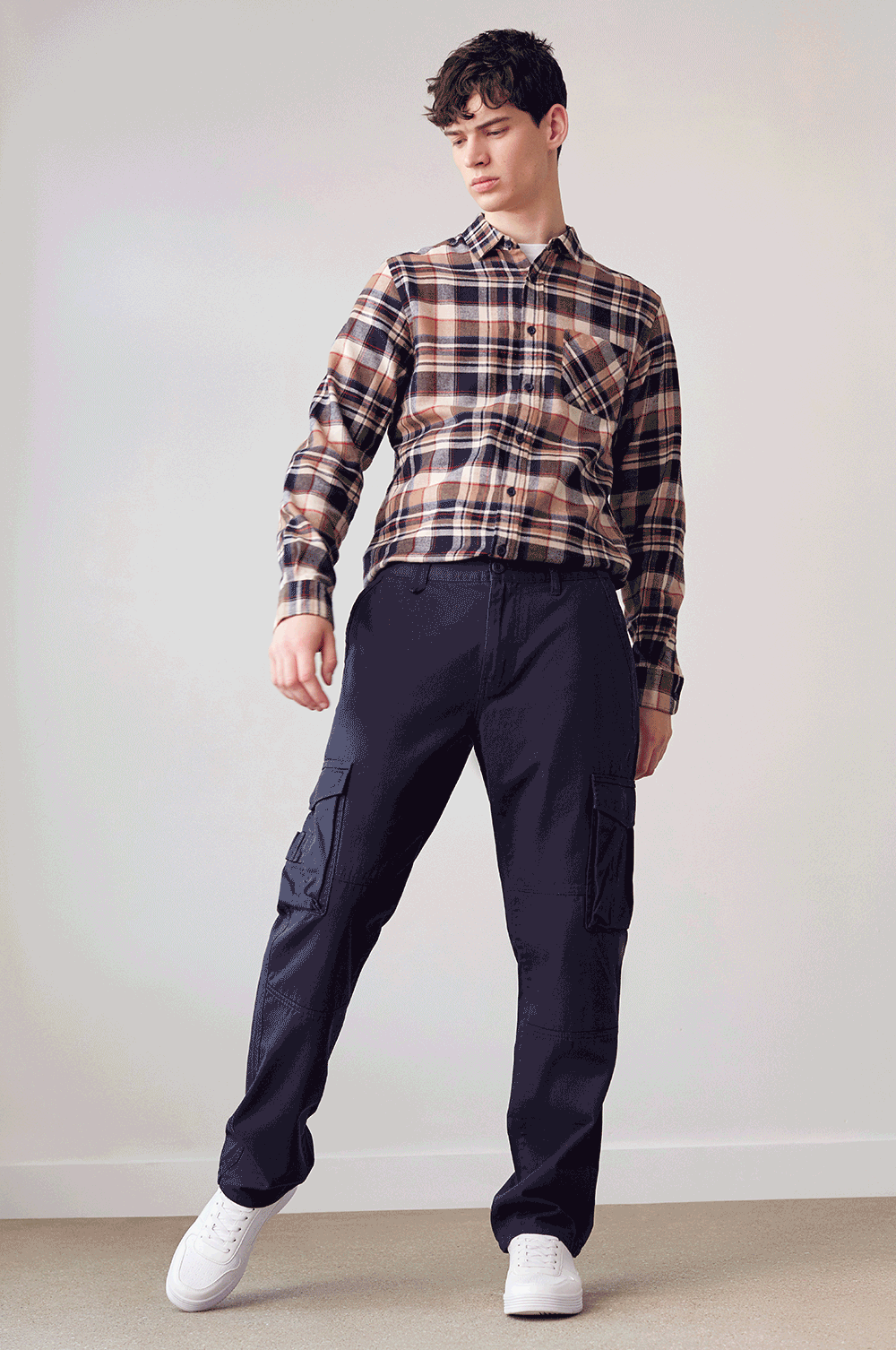 Sluit je aan bij de utilitytrend met deze cargobroek. Lekker praktisch, want wie heeft er nou geen extra zakken nodig ...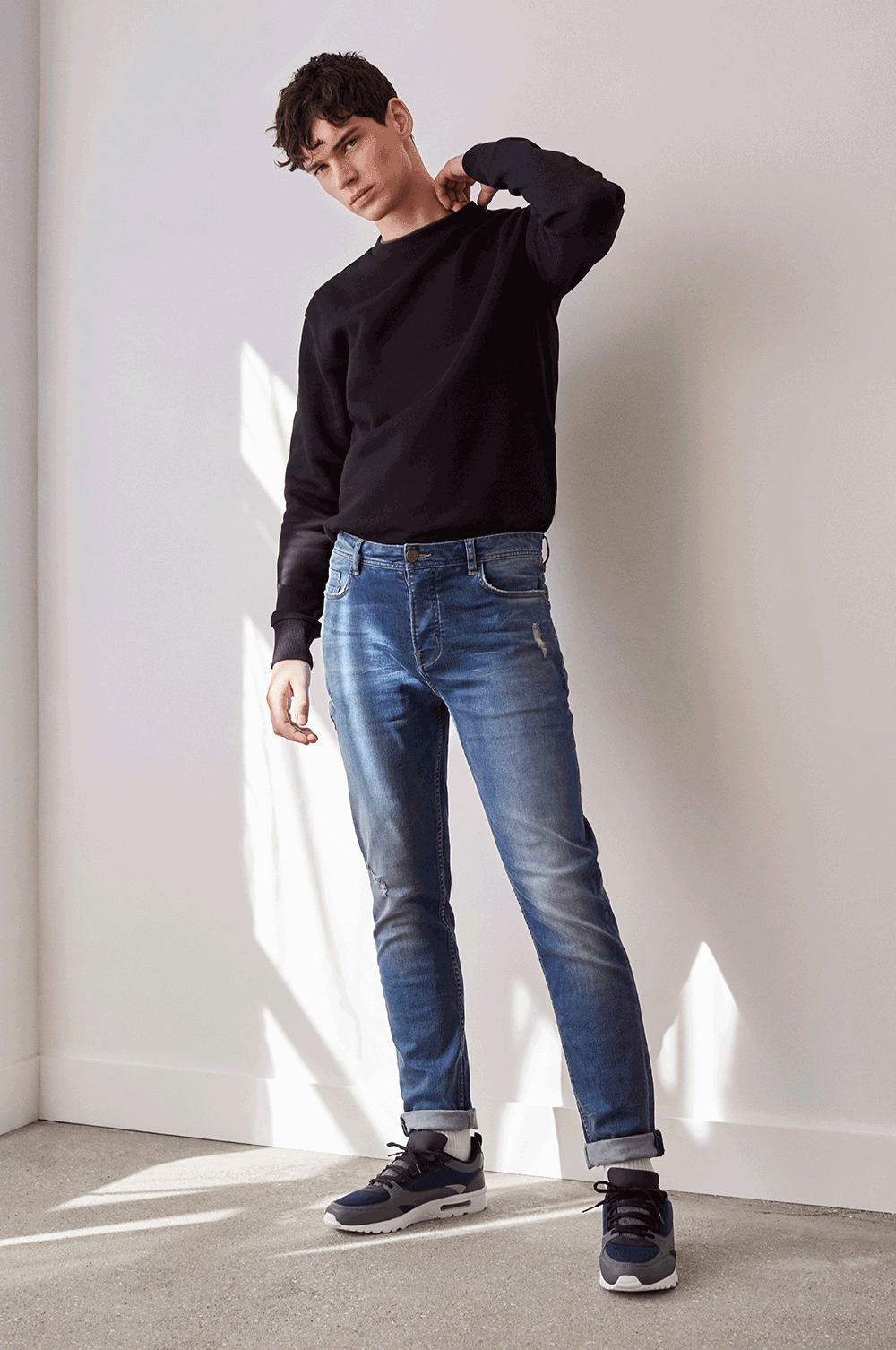 Kies voor denim uit onze premiumcollectie voor jeans die extra lang meegaan en extra luxe aanvoelen.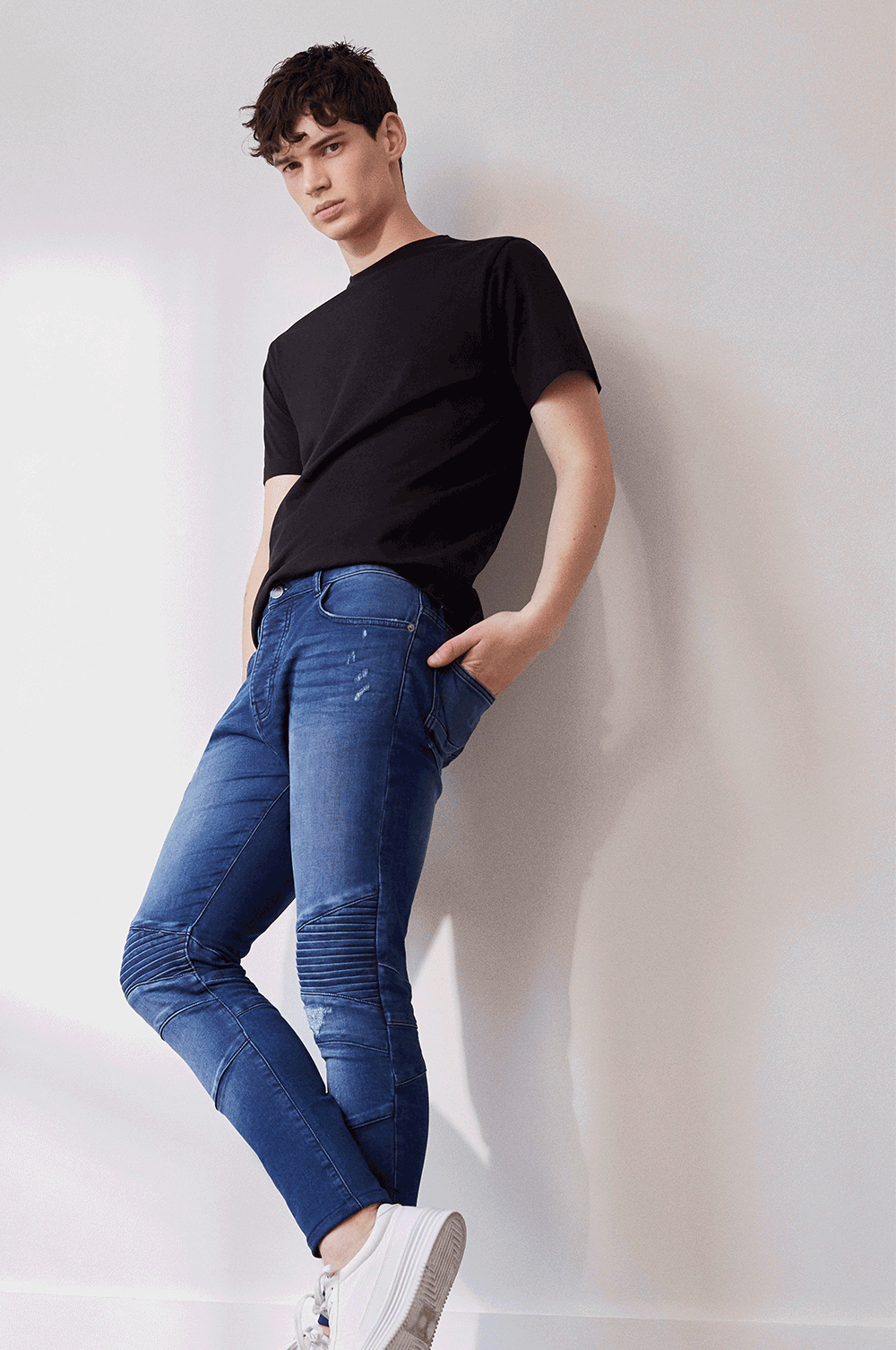 Getextureerde inzetten in motorstijl maken deze jeans extra bijzonder. Een basic shirt erbij zorgt voor de juiste balans.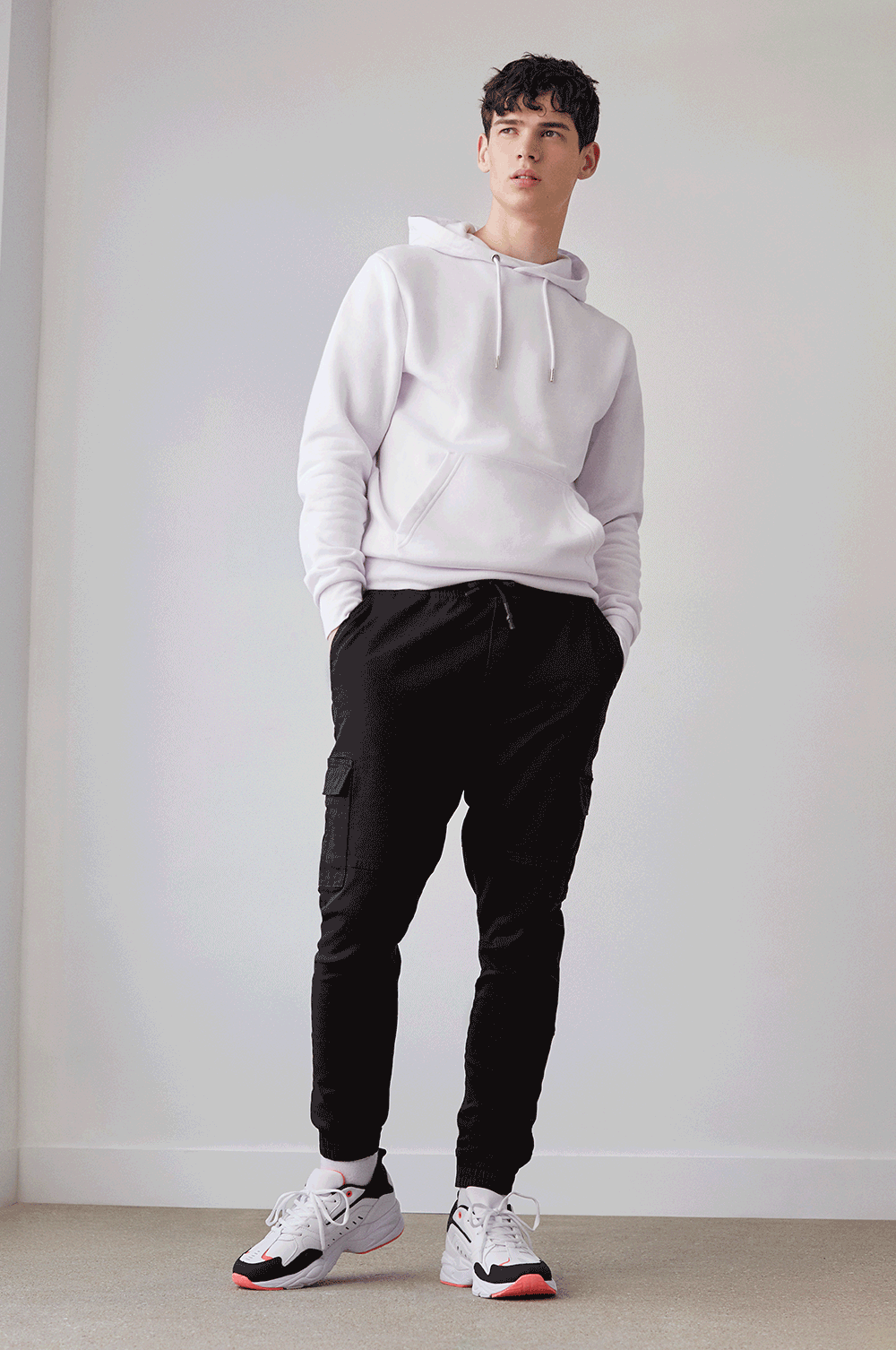 Een casual cargobroek met sportieve enkelboorden voor extra stijlpunten.