Zamknięcie siłowni w zeszłym roku zmusiło Cię do kreatywnego ćwiczenia? Pewnie masz już dość szperania po domu w poszukiwaniu rzeczy, które mogą posłużyć za ciężarki. Nawet jeśli nie masz w domu sprzętu do ćwiczeń, możesz spokojnie wykonać kompleksowy trening.
Trzymaj się planu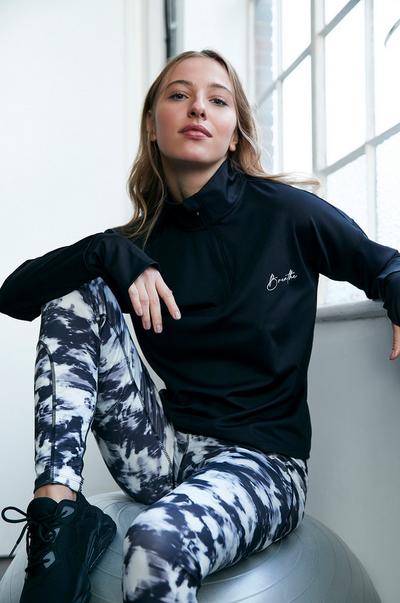 Utrzymanie motywacji nie jest łatwe, szczególnie kiedy obowiązują rządowe obostrzenia. Codzienna dawka ruchu to jednak klucz do niegasnącego zapału. Ćwicz o dogodnej porze dnia i staraj się jej nie zmieniać. Wyznacz też konkretne dni, żeby wyrobić sobie nawyk, który pozwoli Ci przetrwać te niespokojne czasy.
Poczuj ten klimat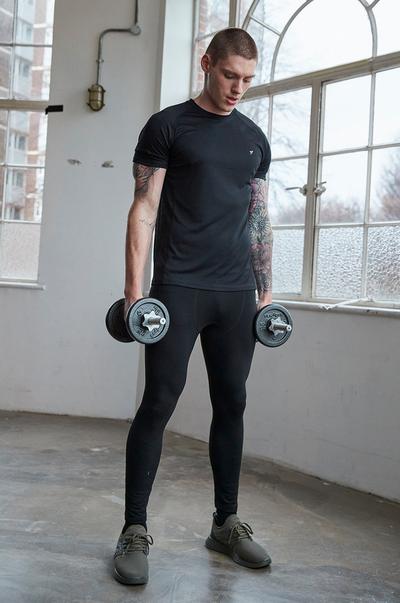 Zazwyczaj ćwiczysz na siłowni? Ciężko odtworzyć jej atmosferę w domu, ale kilka prostych sztuczek może pomóc w uzyskaniu odpowiedniego nastawienia. Wyeliminuj wszystko, co może Cię rozpraszać – na przykład telewizję – i włącz playlistę, której zazwyczaj słuchasz na bieżni. Przygotuj ręczniki i butelkę z wodą – dokładnie tak, jak robisz to na siłowni.
Postaw na jaskrawe kolory
Długie wieczory i ciemne poranki to doskonała okazja, żeby sięgnąć po wyposażenie treningowe w najbardziej krzykliwych i jaskrawych kolorach. Strój lub sprzęt sportowy z kolorowymi wstawkami to również świetny sposób na poprawę nastroju.
Dodaj akcesoria
Gumy oporowe to świetny wybór na nieco bardziej zaawansowany trening, a skakanka zadba o wysoki poziom adrenaliny. Bieganie stało się w 2020 roku Twoją przepustką do wyjścia z domu? Opaska na ramię i pas do biegania to niezastąpione rozwiązania, dzięki którym bezpiecznie przechowasz ważne drobiazgi na swojej trasie.