*Ceny podane w poniższym artykule odzwierciedlają rzeczywiste ceny obowiązujące w dniu jego publikacji. Ceny te mogą sporadycznie ulegać zmianom i różnić się od cen widocznych w poszczególnych sklepach Primark.
Raduj się, kto może! Sezon na kolacje na świeżym powietrzu i pikniki uznajemy za otwarty. W naszej najnowszej kolekcji dodatków do domu znajdziesz wszystko, czego potrzebujesz, aby odświeżyć swoje M i ugościć przyjaciół.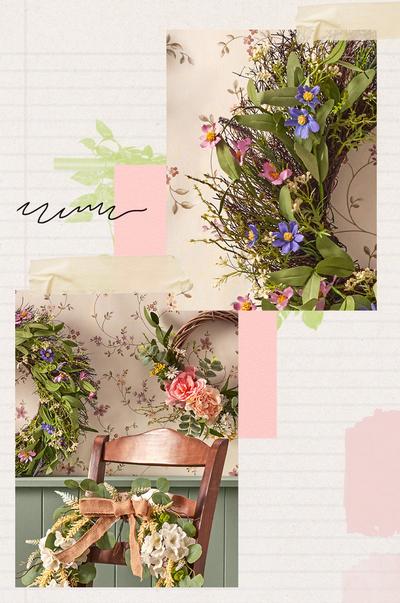 Nakrycie stołu w klimacie wiosennym
Wiosna pod znakiem kwiatów? Może i nie jest to specjalnie odkrywcze… Możesz nam jednak wierzyć na słowo, że takie dekoracje dodadzą świeżości każdej jadalni. Nasze haftowane obrusy z motywami kwiatowymi wspaniale zamaskują nadgryzione zębem czasu stoły. Dodatkowo możesz zaserwować swoje popisowe potrawy w ceramicznej zastawie stołowej z wytłoczonymi kwiatami. Dodaj do tego serwetki w pastelowych kolorach oraz małe miseczki i gotowe!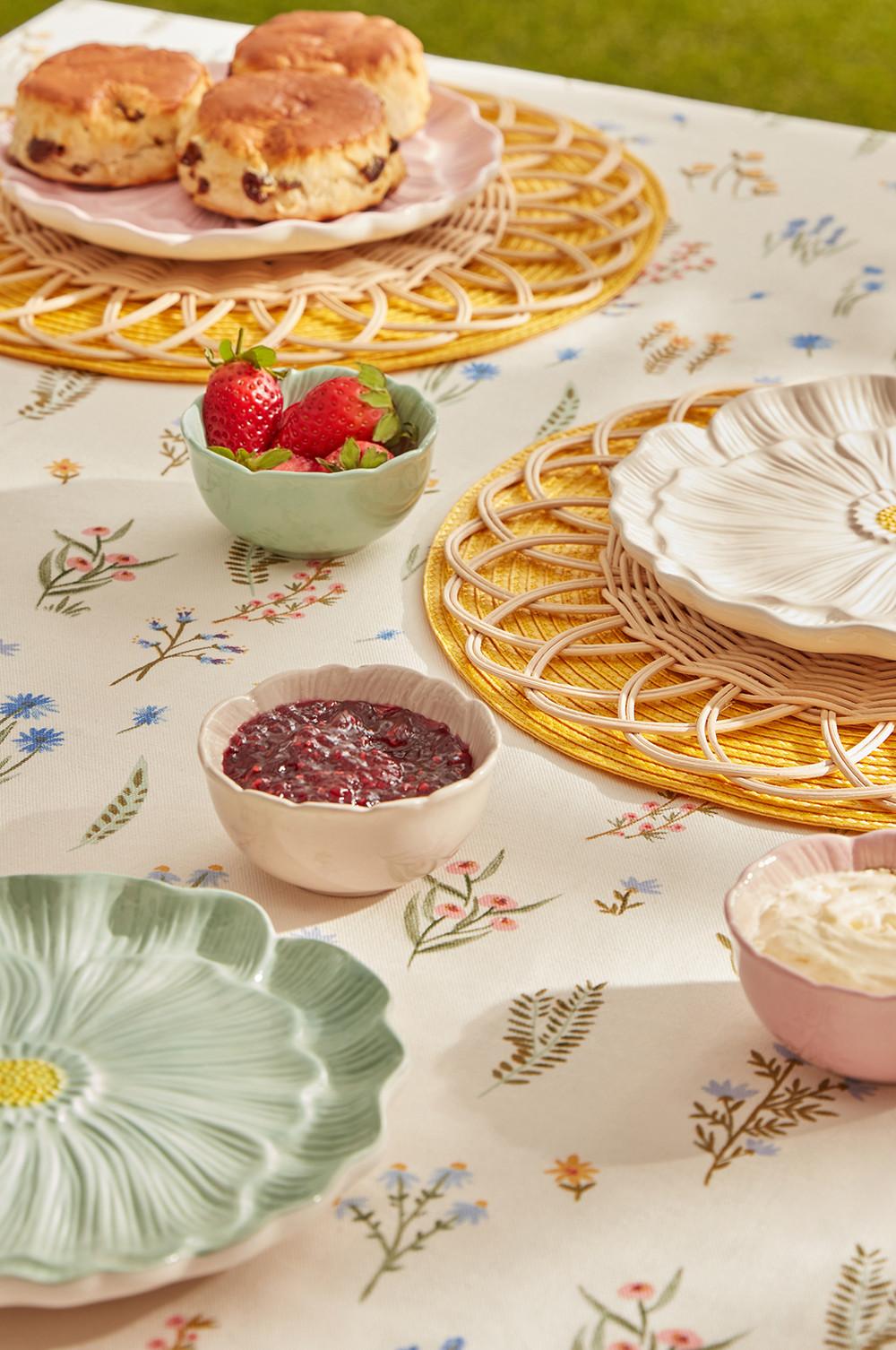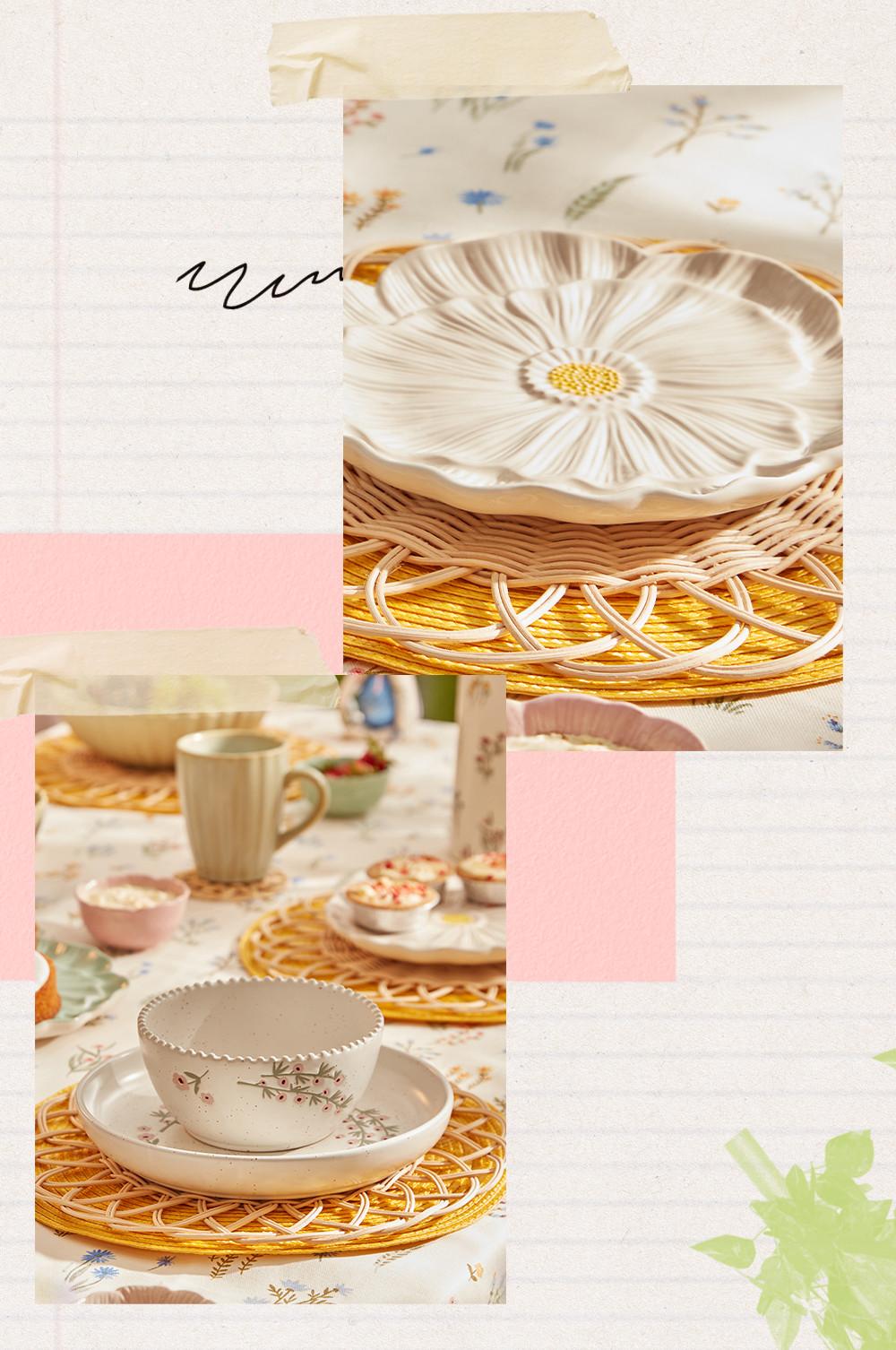 Pościele i poduszki w klimacie wiosennym
Jak wiosna, to drobna krata, kwiatowy haft, falbanki i pachnący nowością zestaw pościeli, który odmieni każdą sypialnię. Gdy pogoda płata figle, zaszyj się pod pikowaną, dwustronną narzutą, która nie tylko Cię ogrzeje w chłodne wieczory, lecz również odświeży wnętrze Twojego domu. Nasze urocze poduszki dekoracyjne z hasłami lub delikatnymi zdobieniami wspaniale dopełnią każdą przestrzeń.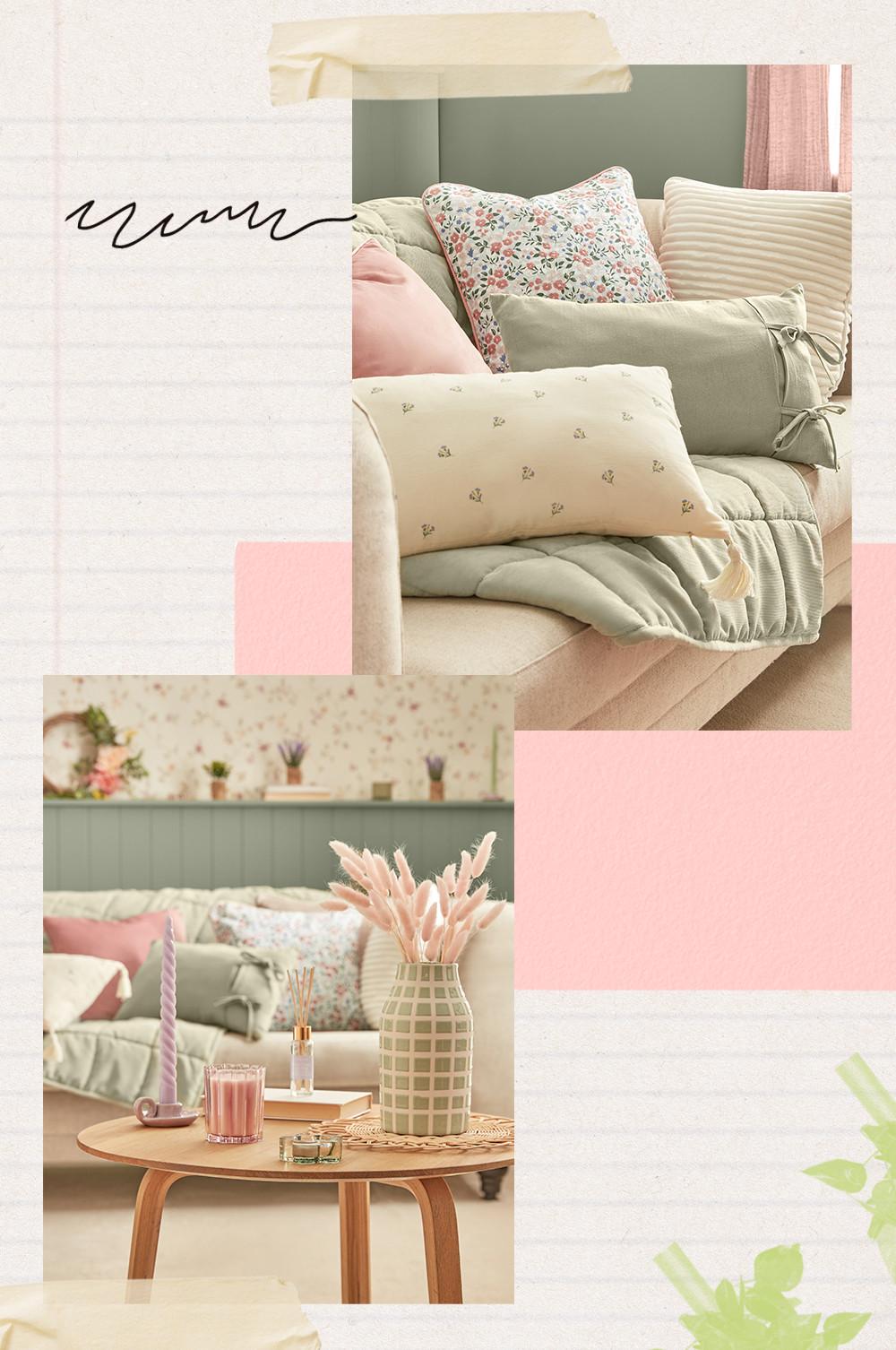 Wielkanocne świętowanie
Nasza seria ozdób wielkanocnych wprawi Cię w świąteczny nastrój – ruszaj na poszukiwania zajączka, rozwijaj swoją pasję do rzemiosła lub ciesz się gorącą herbatą i pysznym ciachem. Kochasz świętować ze swoją rodziną Wielkanoc? Nasza linia stojących i siedzących pluszowych królików wywoła uśmiech na każdej twarzy.