Jednym z najważniejszych warunków dobrego snu jest cicha, spokojna sypialnia – Twoje sanktuarium, do którego wracasz po długim, intensywnym dniu. Odetnij się od zgiełku dnia i stwórz sobie oazę spokoju, otulając się naszymi przytulnymi piżamami i pościelą z linii Primark Cares.
Czy wiesz już, że do 2027 cała bawełna wykorzystywana w produkcji naszych wyrobów będzie organiczna, pochodząca z recyklingu lub pozyskana w ramach naszego Programu Primark Sustainable Cotton? Czy to nie wspaniała wiadomość?
Zestawy piżam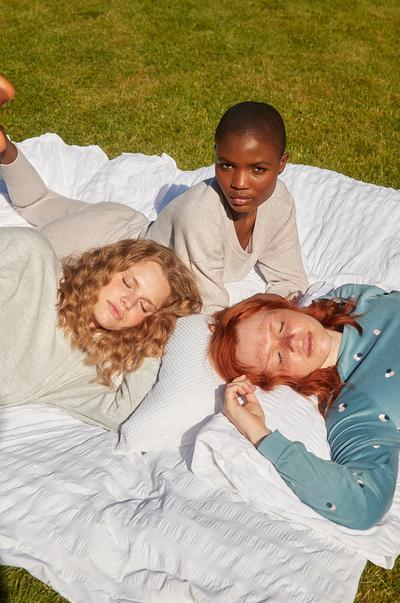 Niezależnie od tego, jaki styl nocnej bielizny preferujesz, mamy dla Ciebie zestawy piżamowe z linii Primark Cares, więc możesz spać nie tylko spokojnie, ale i wygodnie. Lubisz wzory, czy wolisz gładkie rozwiązania? Mamy pod dostatkiem opcji i modeli do wyboru, by sprostać wszystkim preferencjom i zadbać o stylowy sen. Nasze piżamy z tkaniny minky otulą Cię przyjemnie, chroniąc jednocześnie przed chłodem w te zimniejsze noce.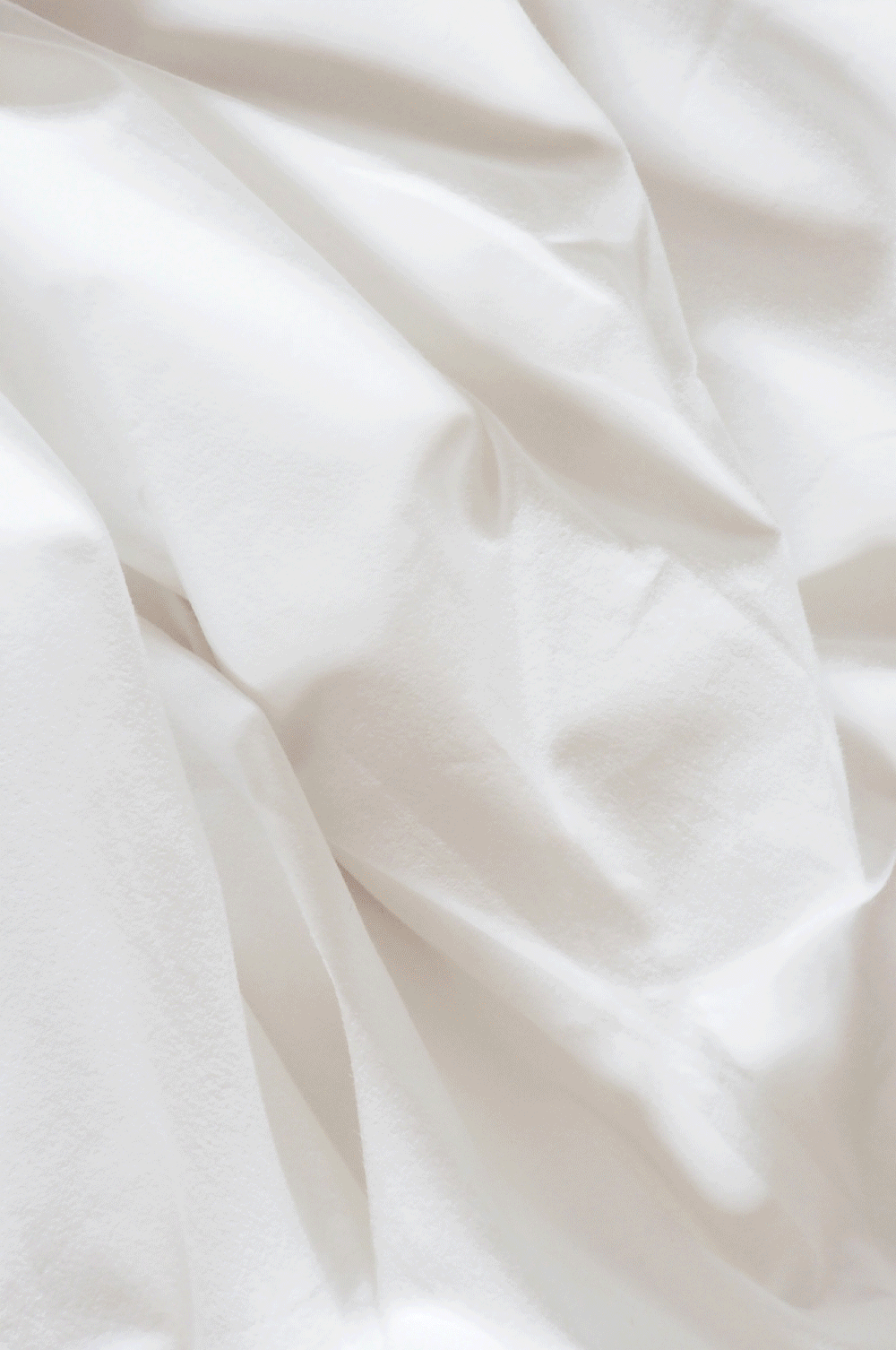 Bawełniana pościel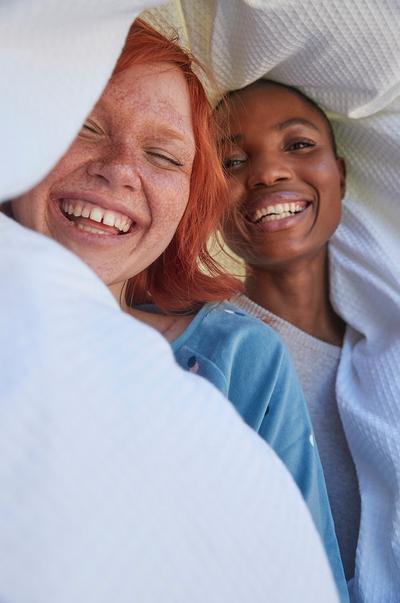 Nic nie może równać się z tym uczuciem, gdy wsuwasz się pod świeży komplet pościeli układając się do snu. Niezależnie od tego, czy planujesz weekendowe dłuższe zaleganie w łóżku, chcesz lepiej wypocząć podczas krótkiej drzemki, czy po prostu potrzebujesz nowego kompletu pościeli – nasze nowe komplety z linii Primark Cares to najlepsze rozwiązanie. Wybieraj spośród szerokiej gamy odcieni i stylów, by dopasować pościel do wystroju swojej sypialni, lub postaw na klasykę decydując się na biel w opcji teksturowanej tkaniny waflowej lub materiału seersucker.