Większość tego roku spędziliśmy w naszych domach, dlatego tym bardziej istotne jest, byśmy dobrze czuli się w pomieszczeniach i przestrzeniach, w których mieszkamy. Czytaj dalej, aby sprawdzić najpopularniejsze nadchodzące trendy wnętrzarskie w roku 2021. Miej też oczy szeroko otwarte, gdy Twoje ulubione produkty trafią do sklepów w ciągu roku.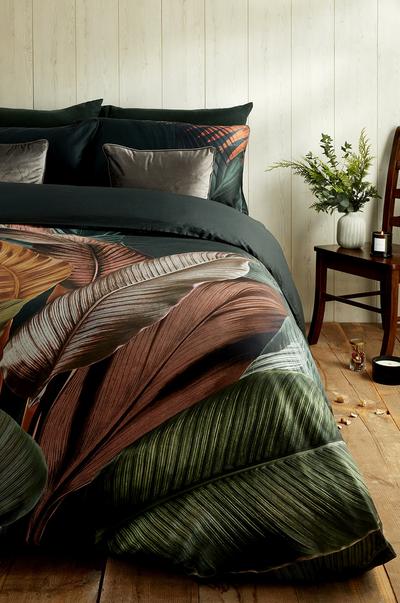 Wiklina i ratan
Jeśli wolisz wnętrza w ziemistych odcieniach, to wiklinowe i ratanowe krzesła oraz donice i schowki okażą się idealną propozycją dla Ciebie. Te lekkie i jednocześnie wytrzymałe materiały można zastosować w ogrodzie oraz w pomieszczeniach domowych. Gdy nadejdzie lato, zamień swój ogród w miejsce do relaksu i spotkań towarzyskich przy pomocy kilku akcesoriów z wikliny lub ratanu.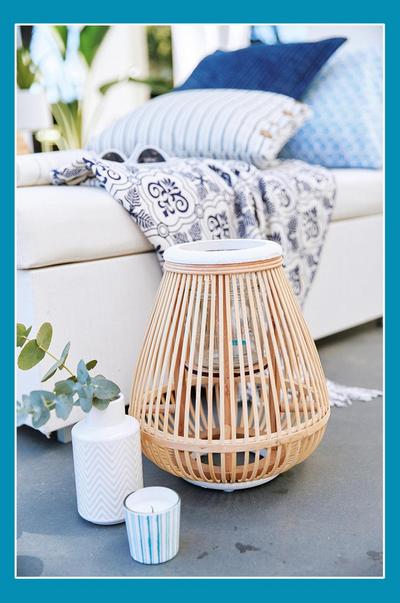 Pomieszczenia do pracy z domu
Na naszej liście nie może zabraknąć trendu pomieszczeń do pracy zdalnej. Obecnie niezwykle istotne w wystroju domowego biura są funkcjonalność oraz kreatywność. Od rozwiązań do przechowywania usprawniających organizację po akcesoria, które sprawiają, że jest to motywująca przestrzeń do pracy. Wykorzystaj w pełni swój dom dzięki dodatkowym elementom, które zmieniają przestrzeń w zależności od codziennych potrzeb.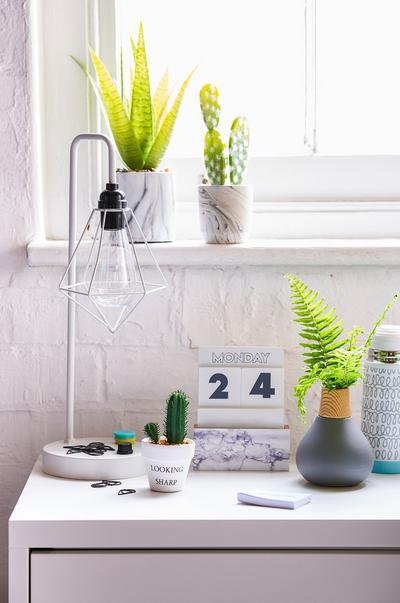 Rośliny i nadruki
Trend roślinności nie traci na popularności i to raczej szybko się nie zmieni. Czerpanie inspiracji z natury oraz wykorzystanie ich we własnym zaciszu pozwoliło ludziom połączyć się z przyrodą i odnaleźć spokój w swoich domach. Niezależnie od tego, czy wolisz prawdziwe czy też sztuczne rośliny, ten trend nie traci na popularności, a spośród naszej szerokiej gamy produktów na pewno znajdziesz coś dla siebie, w tym liściaste nadruki na pościel i do salonu.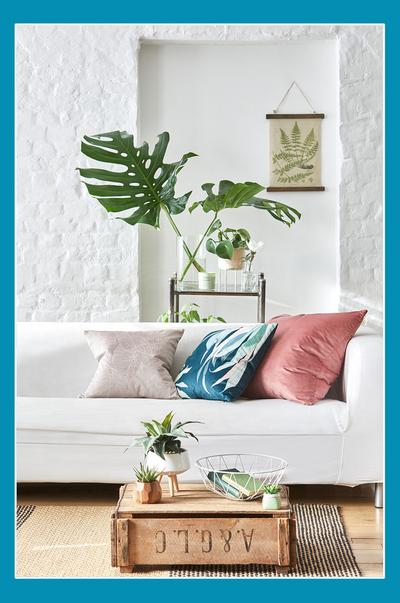 Wyroby ceramiczne i rzemieślnicze
Wprowadź śródziemnomorski styl do swojego domu dzięki ceramice i rzemieślniczym ozdobom. Wyroby ceramiczne, takie jak wazony czy misy, to trwałe i niedrogie dodatki, które dodadzą wyrazistości każdemu pomieszczeniu i wkrótce staną się Twoim ulubionym nabytkiem. Do tego dzięki ręcznie wytwarzanym elementom zastawy stołowej znacznie odświeżysz dekorację stołu!