*Ceny podane w poniższym artykule odzwierciedlają rzeczywiste ceny obowiązujące w dniu jego publikacji. Ceny te mogą sporadycznie ulegać zmianom i różnić się od cen widocznych w poszczególnych sklepach Primark.
Nasza prawdziwie urocza kolekcja świąteczna to idealny wybór dla najnowszego członka rodziny. Zechcą ją poznać zarówno świeżo upieczeni rodzice, jak i kochający dziadkowie oraz ciocie i wujkowie z własnego nadania.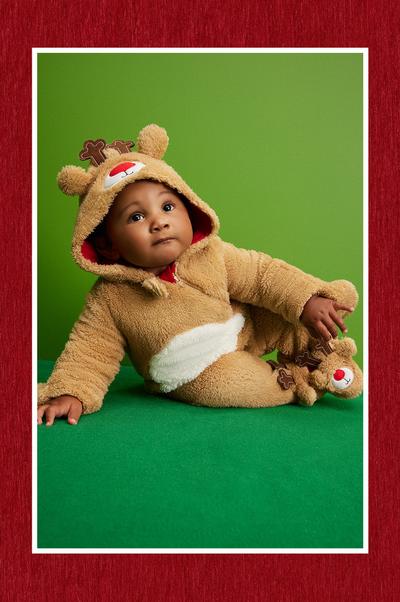 Strojne ubranka świąteczne dla noworodków
Nadszedł czas wyboru pierwszej eleganckiej sukienki dla Twojej pociechy! Odwiedź jeden z naszych sklepów i sięgnij po mikołajowy komplet lub kup kożuszkowy kombinezon renifera czy też komplet rampersów z motywem świątecznego ciasta z polewą. Który model trafi w tym roku na samą górę Twojej listy zakupowej? Bez względu na wybór musisz działać szybko, jeśli chcesz ubrać swojego maluszka w te świąteczne hity.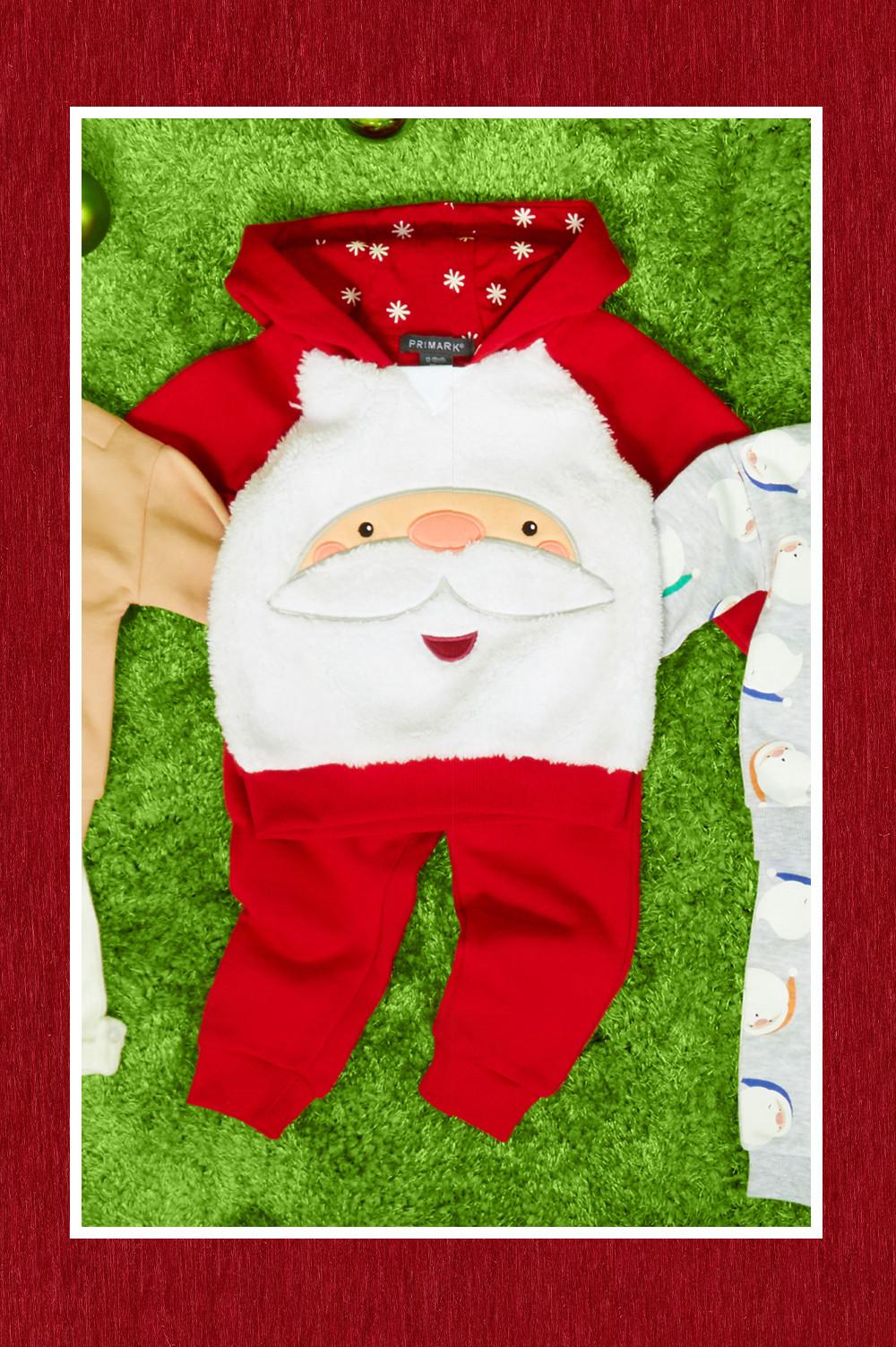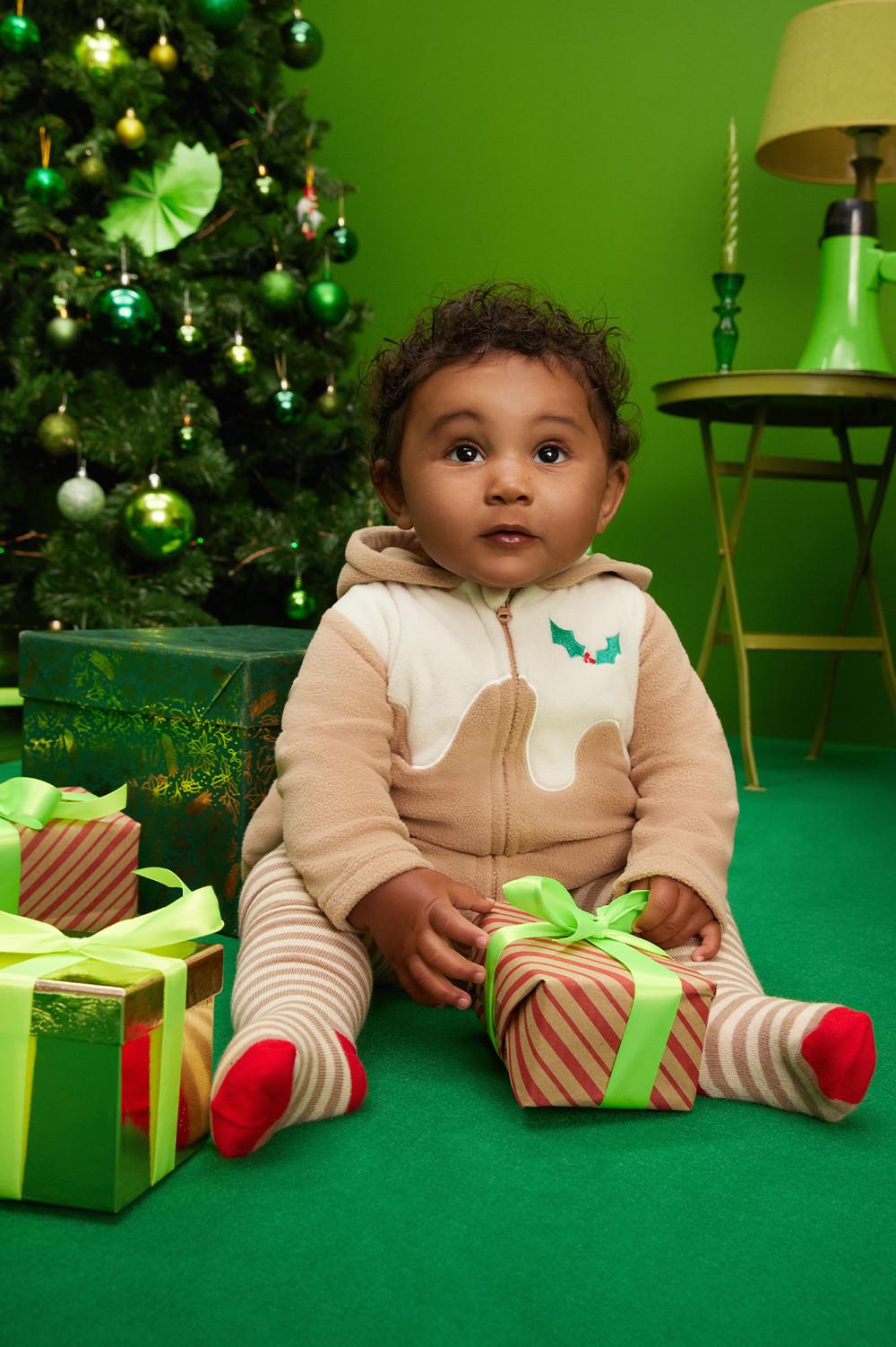 Pieszczoty malutkich rączek i stópek stały się O WIELE słodsze – w samą porę, bo nadszedł czas na pierwsze święta maluszka. Wystrój swoją pociechę w komplety ze świątecznymi wzorami na całej powierzchni, takie jak nasze szaro-czerwone zestawy ze spodniami dresowymi i sweterkiem. Stworzysz wtedy idealne ubranko na drzemkę przed obiadem i poobiedni odpoczynek – nie tylko na czas świąt.
Dzianinowe ubranka dla niemowląt
Wypatrujesz szykownych ubranek świątecznych dla niemowląt, które Twój maluszek może nosić przez cały rok? W takim razie wskakuj na sanki i ruszaj do jednego z naszych sklepów, aby kupić rozchwytywane ubranka niemowlęce. Zieleń to symbol świąt, ale często gości też na pokazach mody, dlatego nasz dzianinowy komplet sprawdzi się jako stylowy outfit o każdej porze roku.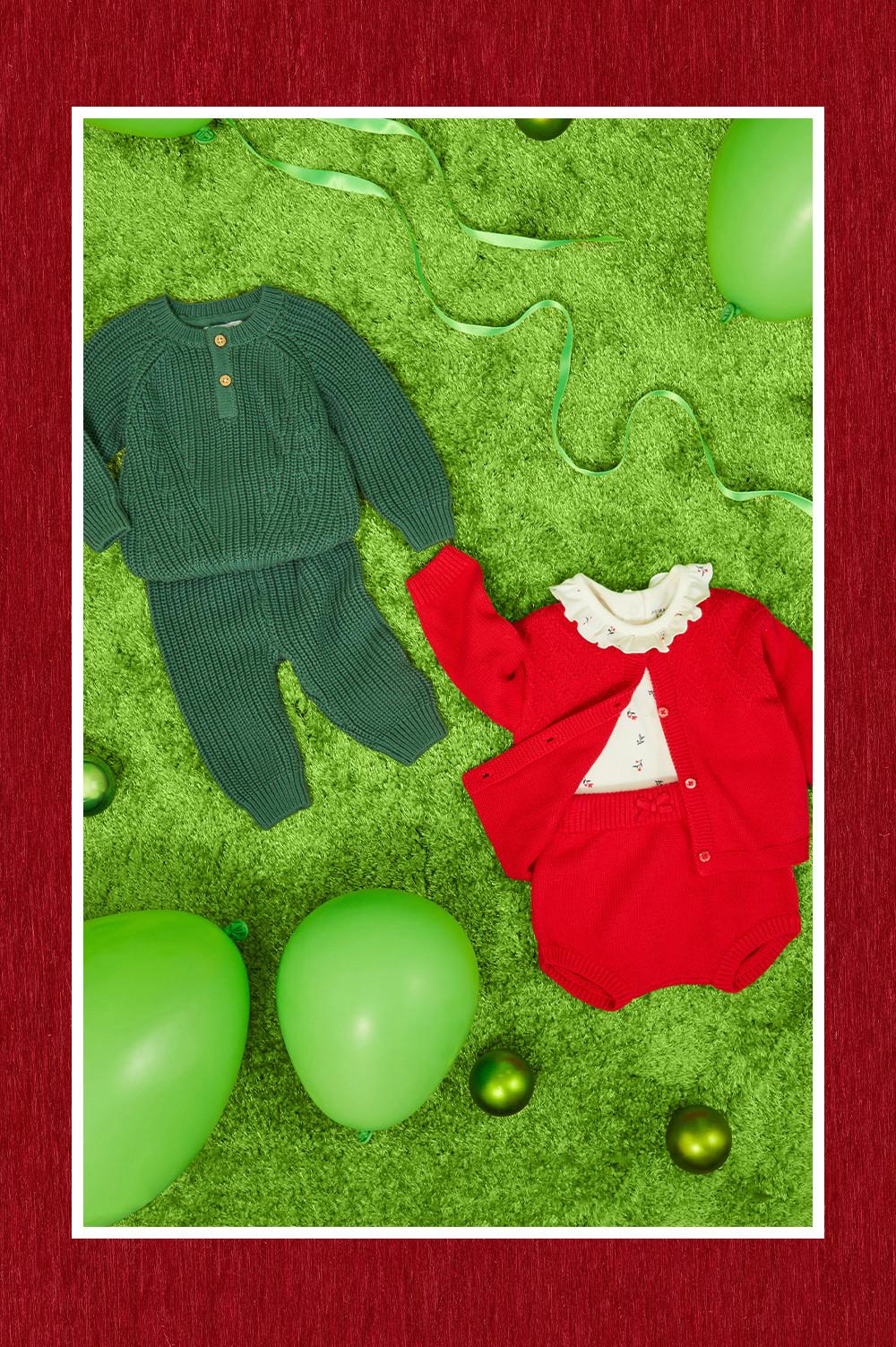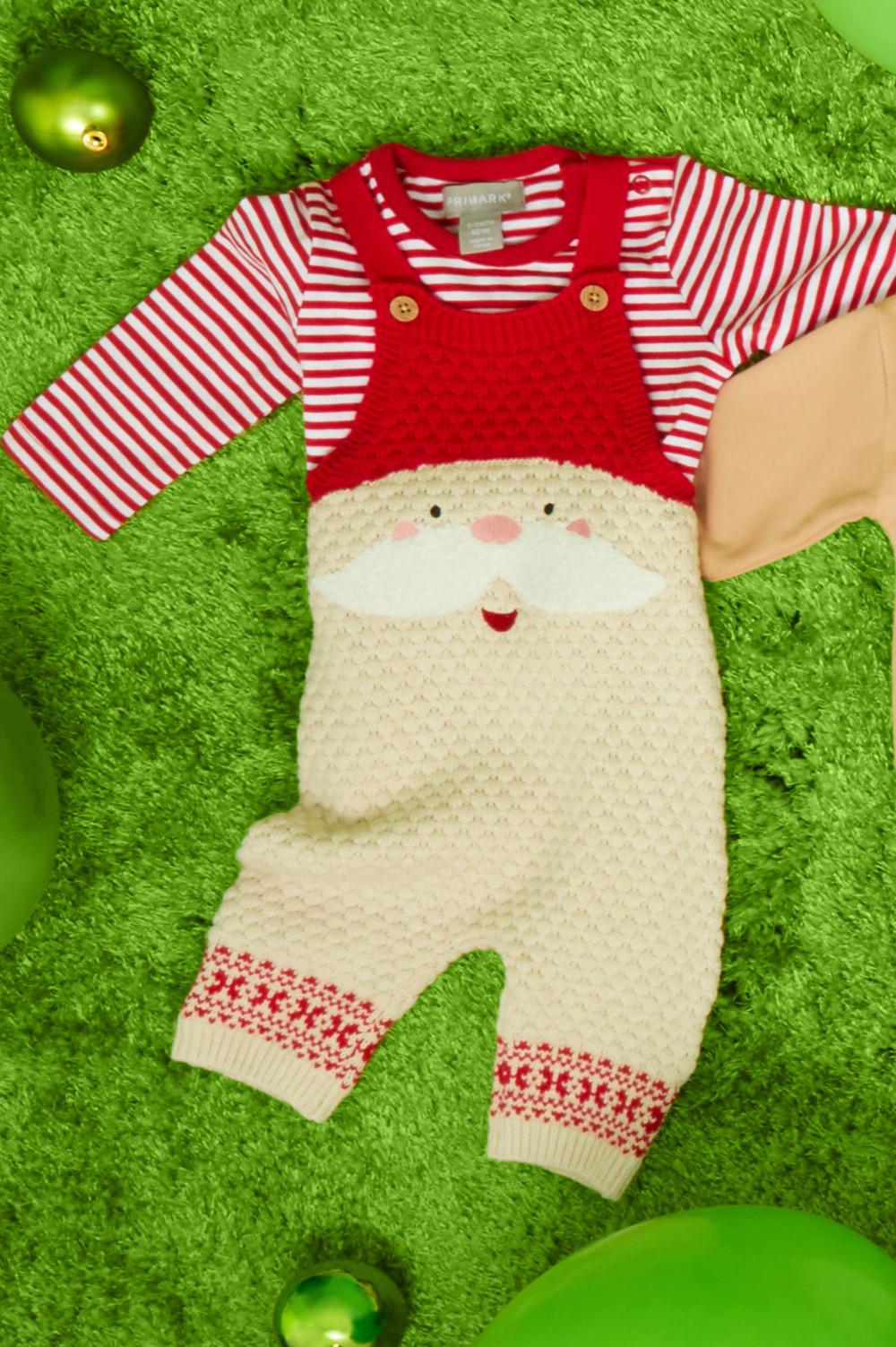 To samo tyczy się naszego trzyczęściowego kompletu z dzianiny. Kołnierzyk z falbanką i dzianinowy kardigan można łączyć ze wszystkimi podstawowymi ubrankami malucha – niezależnie od tego, czy wybieracie się na wyprawę do zimowej krainy czarów, czy chcecie urozmaicić kolekcję wiosennych komplecików niemowlaka.
Zgrane ubranka świąteczne dla noworodka
Robienie pierwszego świątecznego zdjęcia swoim pociechom to wyjątkowy moment. Dlatego wzmocnij tę nową więź, sięgając po nasze zgrane ubranka świąteczne, takie jak nasza sukienka tutu z reniferem. Jest dostępna w wersji dla noworodków oraz ich starszego rodzeństwa. Dobierz do niej geterki i mięciutkie buciki, aby stworzyć look, który będzie się idealnie prezentować na każdym świątecznym zdjęciu!