Obiło nam się o uszy, że w paryskim Disneylandzie® czeka pewien nieodkryty świat… Nowy Marvel Avengers Campus jest już otwarty i pełen przygód dla najmłodszych. Zadbaj o odpowiednie wyposażenie malucha – spakuj jego ulubione modele z naszej kolekcji Marvel.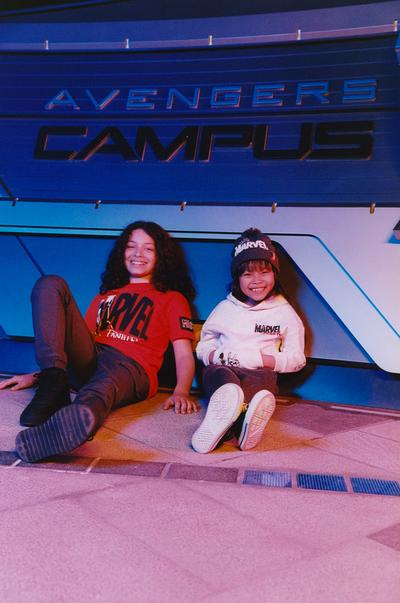 Hity odzieży domowej Marvel
Walka ze złoczyńcami wymaga komfortu, prawda? Wzbogać garderobę swoje pociechy, sięgając po komplety odzieży domowej Marvel. Nasze bluzy dresowe i bluzy z kapturem są w całości pokryte nadrukami i grafikami autorstwa Scotta Hepburna. Wystarczy dorzucić jeszcze buty sportowe z motywem Marvela, czapkę beanie i plecak, aby skompletować niepowtarzalną stylizację.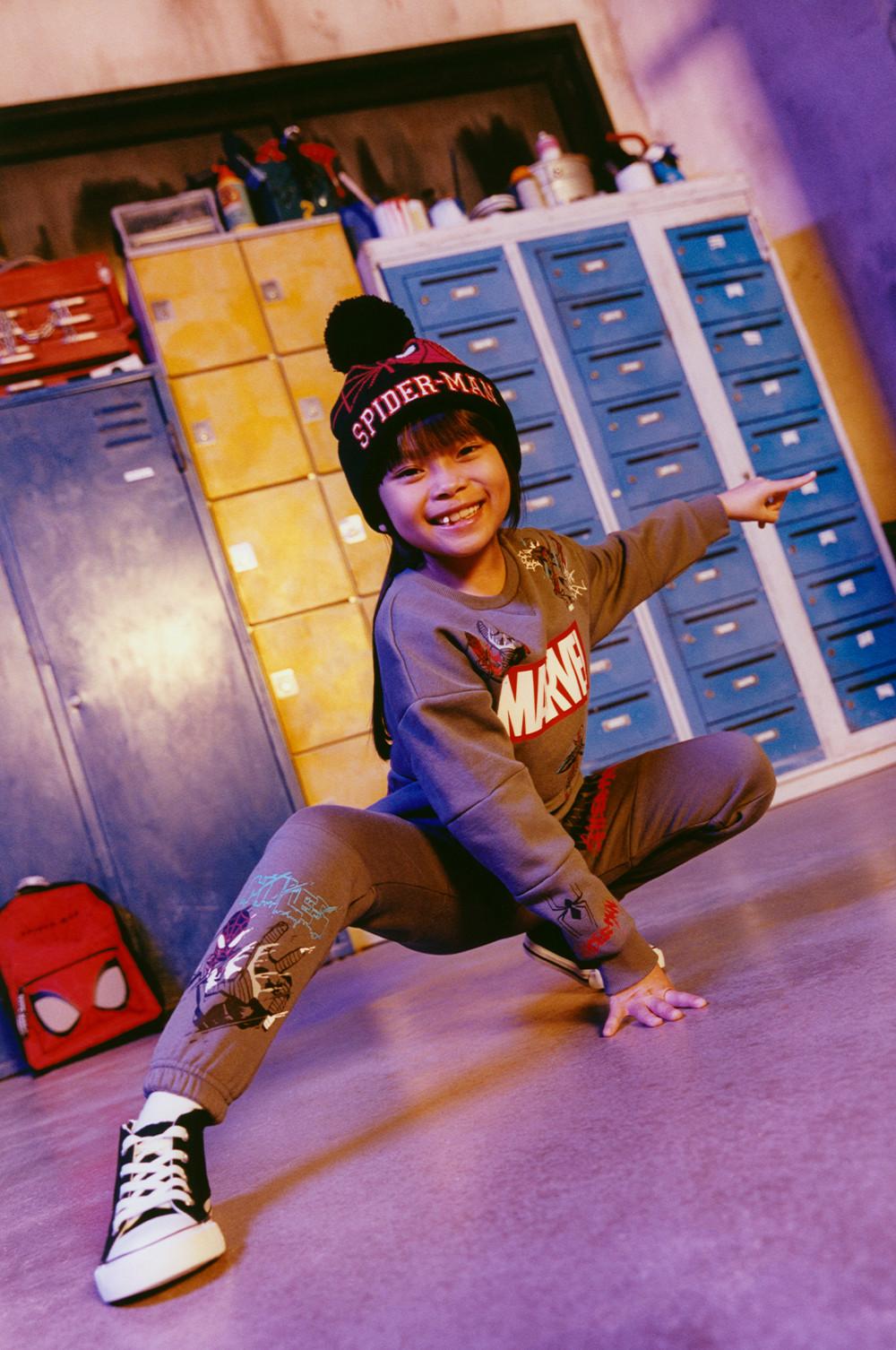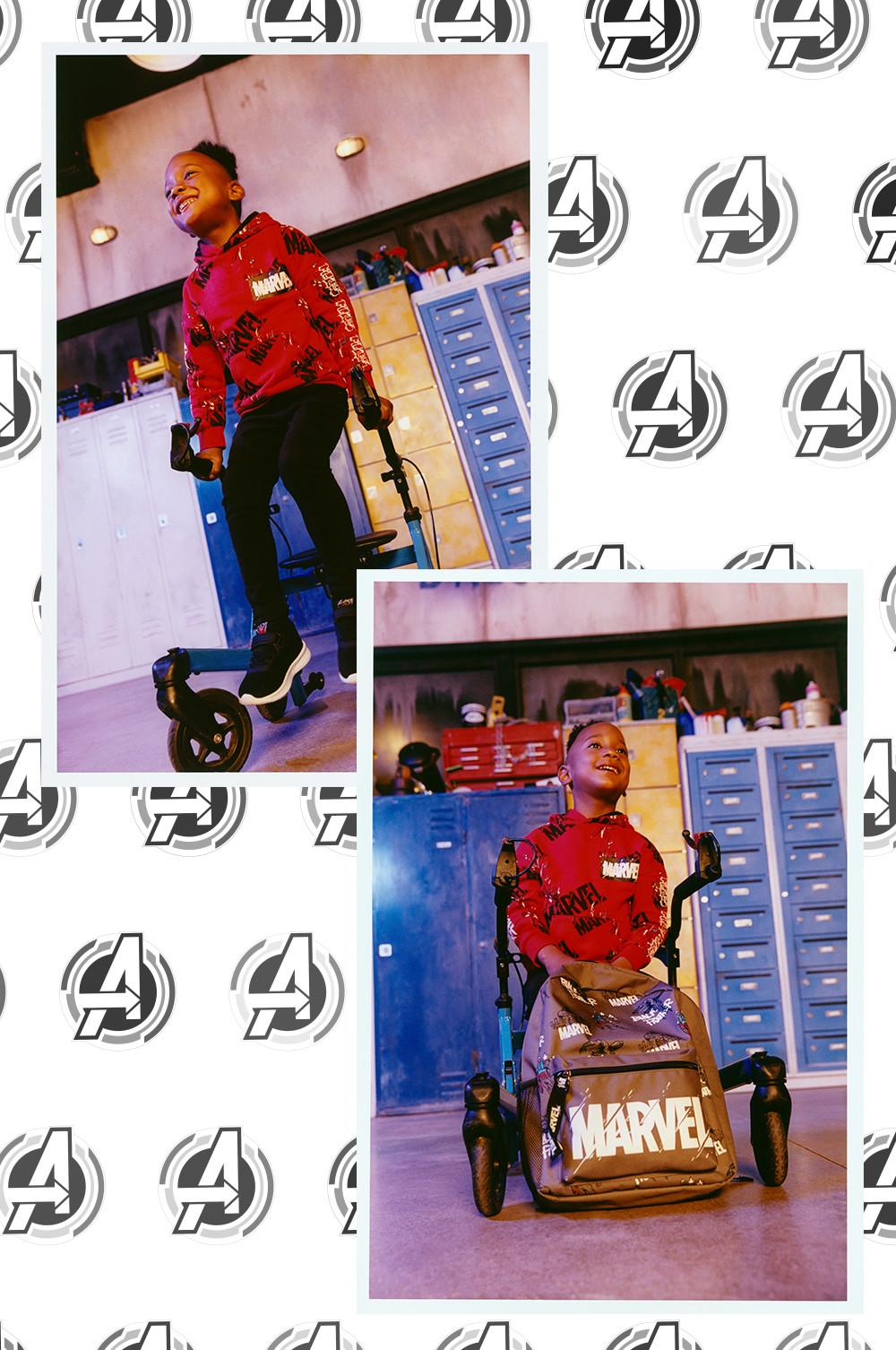 Graficzne T-shirty to podstawa w garderobie każdego dziecka. Nasza kolekcja jest pełna rozmaitych modeli, dlatego wybór koszulki na dany dzień może stanowić nie lada wyzwanie! Dobierz do nich nasze spodnie dresowe z napisami i wysokie buty sportowe, a kiedy nadejdą cieplejsze dni, postaw na ulubione spodenki jeansowe swojej pociechy.
Odzież wierzchnia i akcesoria Marvel
Mamy też odzież wierzchnią o rozmaitych krojach na każdą przygodę – sprawdzi się zarówno jako ciuchy do szkoły, jak i ciepłe ubranie na chłodniejsze dni. Czarna kurtka puchowa Marvel z nadrukiem na całej powierzchni albo bezrękawnik Spider-Man będą tworzyć zgrany duet z koszulkami z długim rękawem i spodniami dresowymi, zapewniając optymalny komfort podczas każdego wyjścia.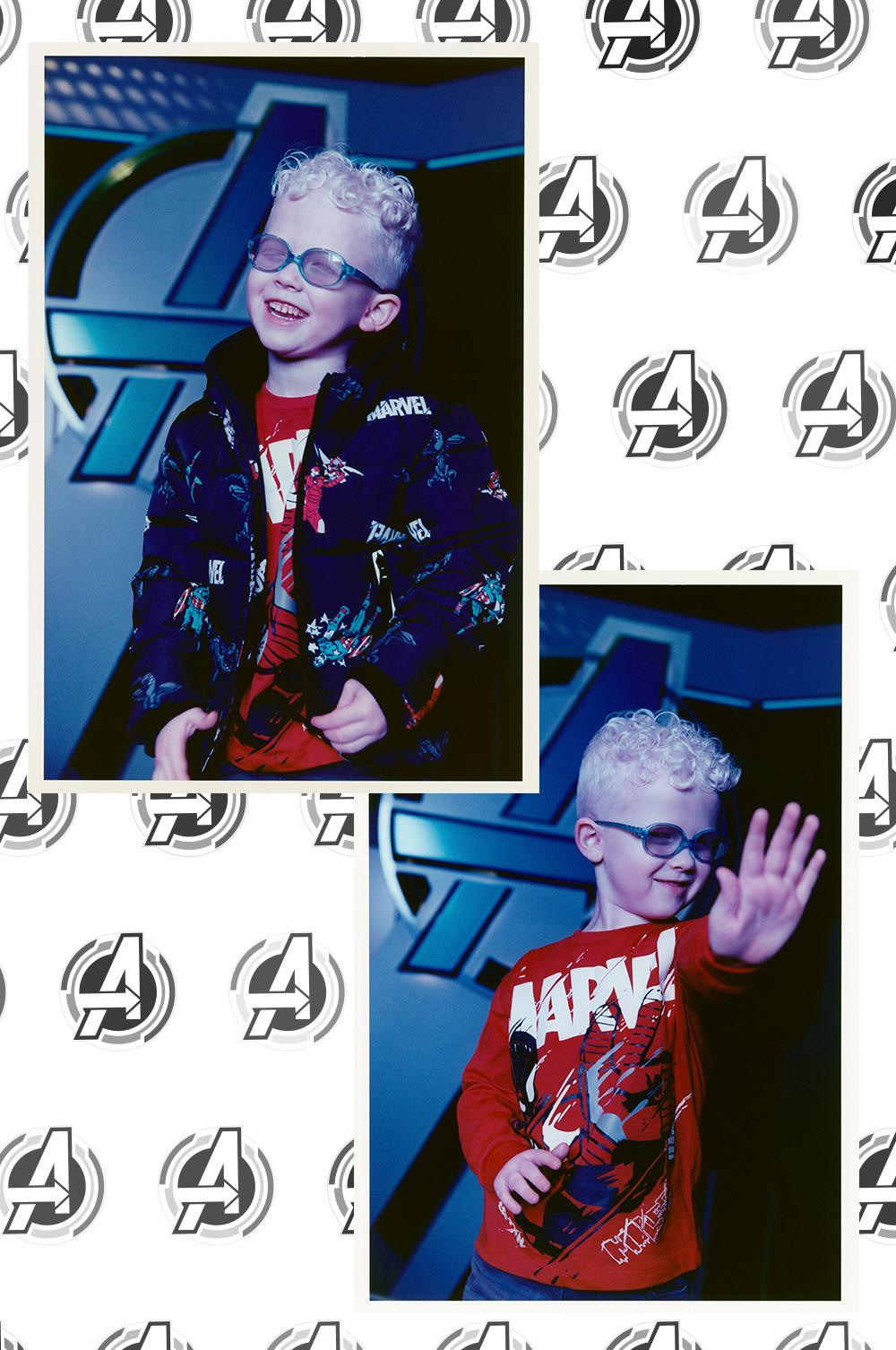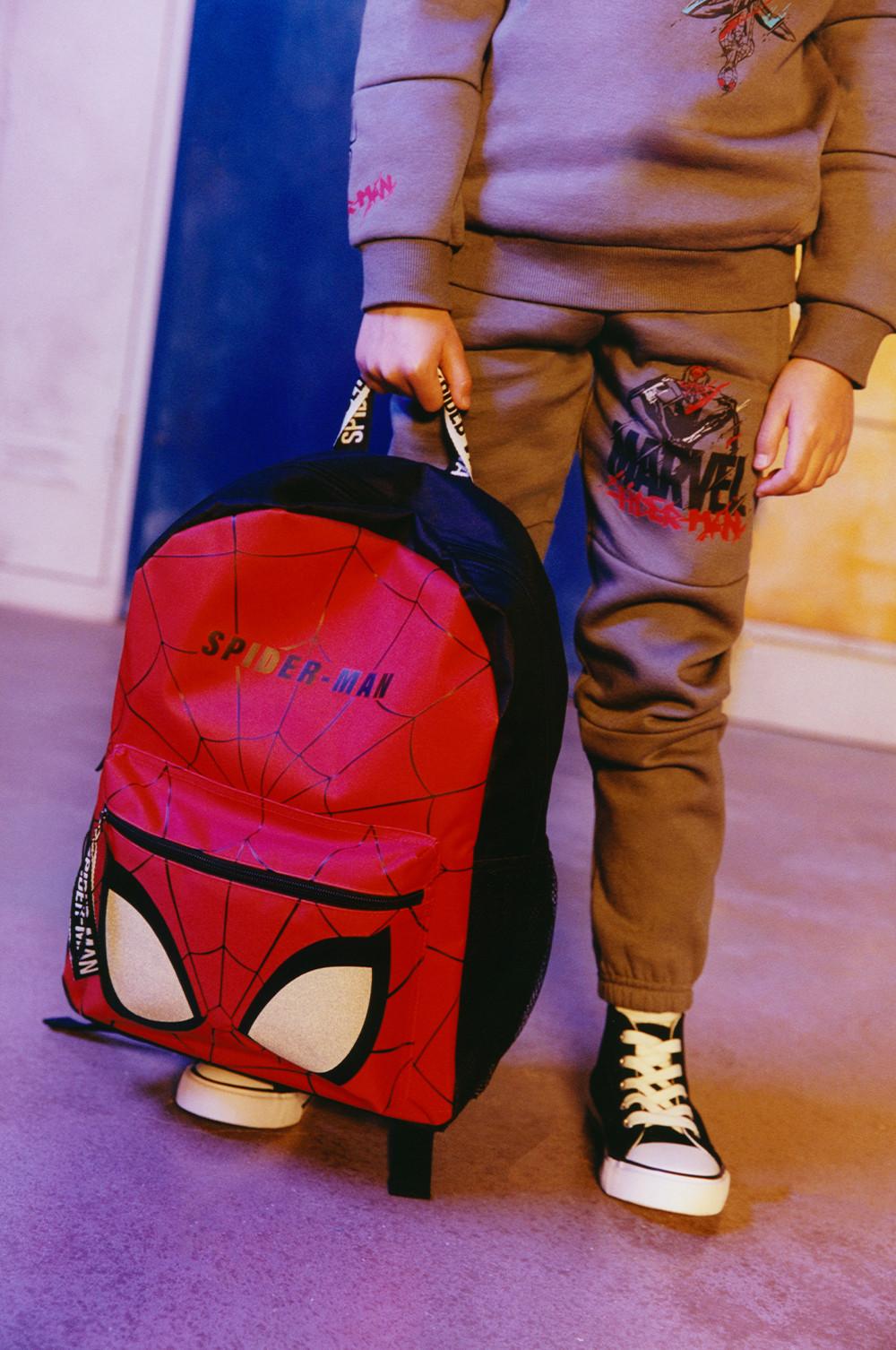 Chcesz, żeby Twój maluch zyskał status superbohatera wśród swoich rówieśników? Udoskonal szkolny niezbędnik swojej pociechy, sięgając po plecak Marvel i akcesoria z motywami Avengersów.
Piżamy i pościel Marvel dla dzieci
Nawet superbohaterowie potrzebują snu, więc bez względu na to, czy Twój maluch marzy o błogiej drzemce w komplecie ze Spider-Manem, czy też woli spać w piżamie z Czarną Panterą, u nas znajdziesz odzież do spania Avengers, która na pewno stanie na wysokości zadania! A jeśli pokój Twojej pociechy potrzebuje marvelowskiej metamorfozy, to zajrzyj do jednego z naszych sklepów i odkryj pościel Marvel oraz urocze pluszaki.