Szukasz nieo-kieł-znanego kostiumu halloweenowego dla swojej pociechy? Od dyń, przez duszki aż po nietoperze i koty – znajdziesz u nas urocze stroje na każdą upiorną okazję.
Pomysły na kostiumy halloweenowe dla dzieci
Październik już za nami, więc nadeszła pora na straszliwie wyczekiwane święto! Twoje wnętrza zyskały już halloweenowy wystrój za sprawą naszej kolekcji wyposażenia domowego na Halloween? I bardzo dobrze! Teraz wystarczy znaleźć kostium dla swojej pociechy, tyle że takie poszukiwania potrafią spłatać psikusa. Ale bez obaw, na nas możesz liczyć. Odwiedź jeden z naszych sklepów i znajdź przeraźliwie uroczy strój halloweenowy dla malucha.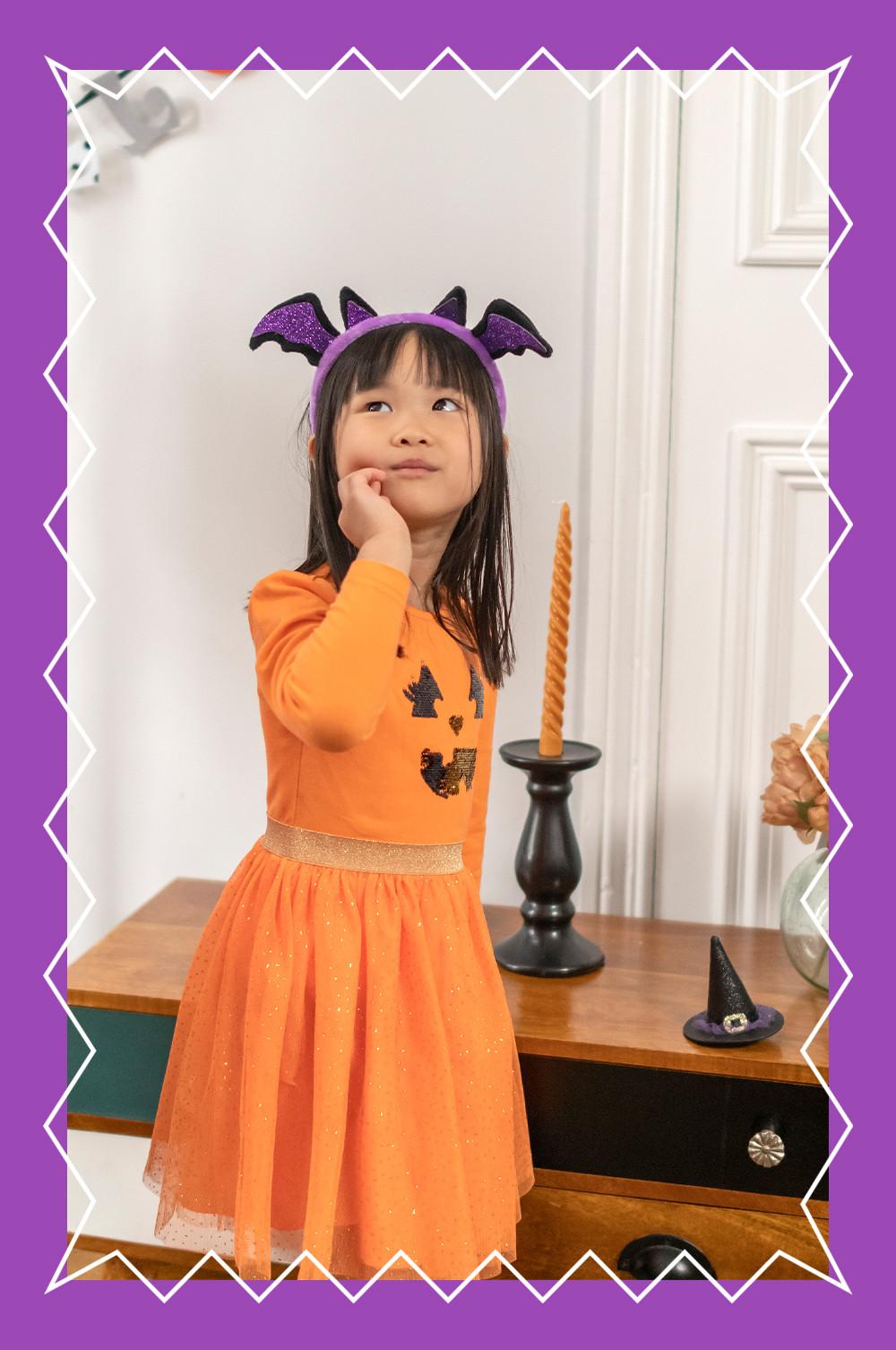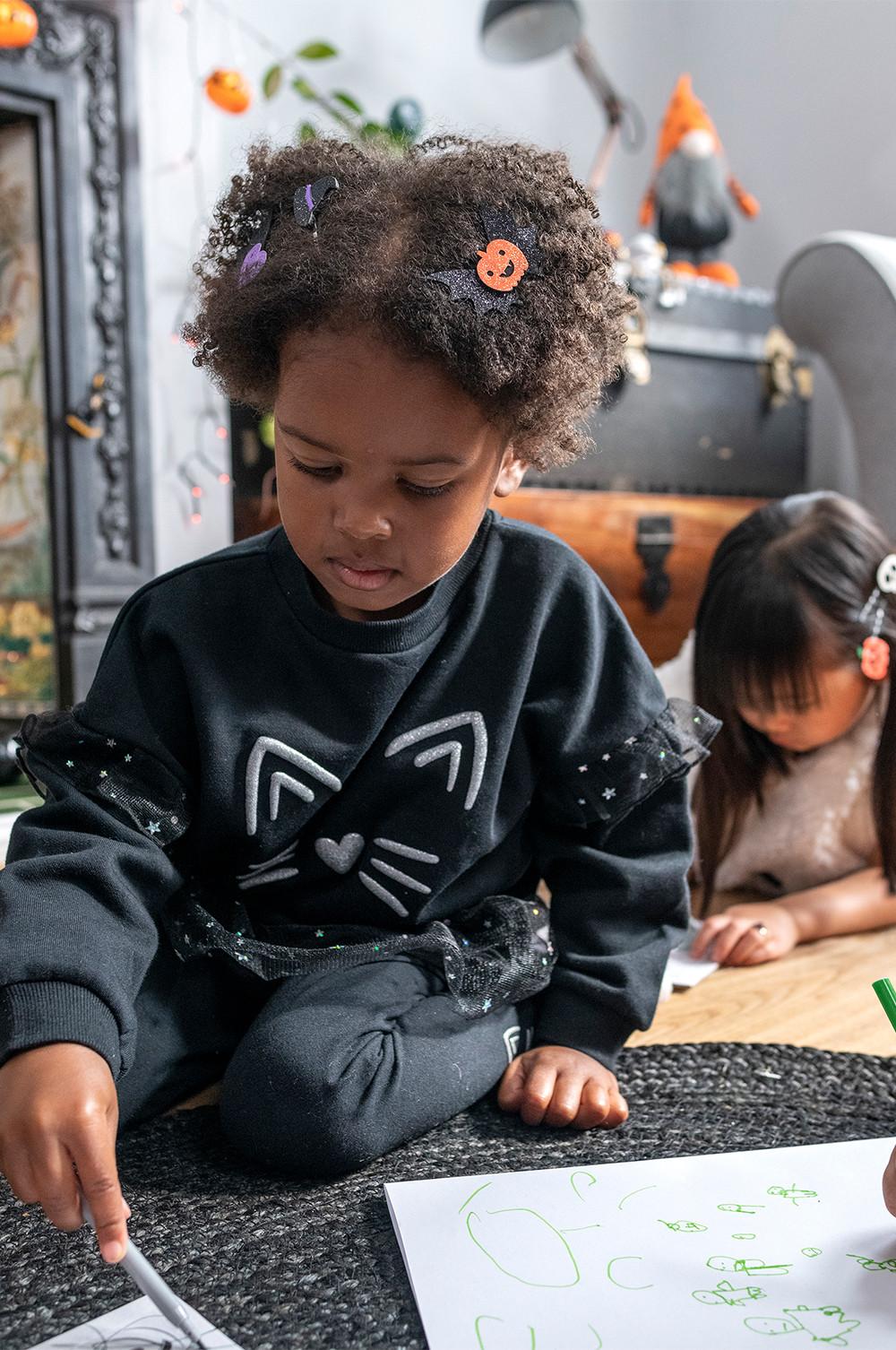 Tutaj każdy znajdzie coś dla siebie – od sukienek tutu z motywem dyni lub kota po nasze komplety "Boo Crew" z bluzami i legginsami. Wystarczy jeszcze dobrać botki na grubej podeszwie lub sneakersy oraz halloweenowe akcesoria z naszej upiornej kolekcji.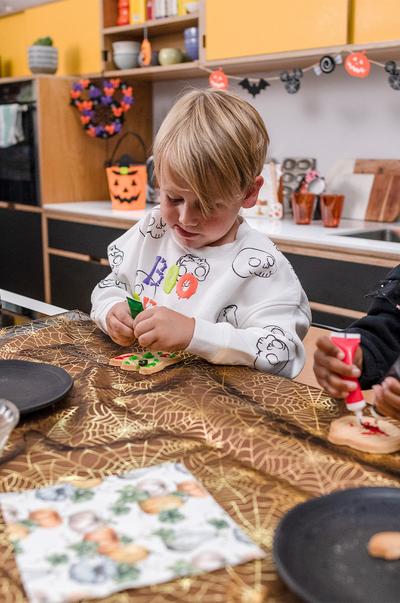 Halloweenowe stroje dla niemowląt i maluchów
Twoja pociecha jest ujmująco urocza, to oczywiste. Ale kiedy ubierzesz ją w nasze zabawne, jednoczęściowe body, na pewno będzie ją rozpierać dynia... to znaczy duma! Krój bez rękawów to gwarancja wygody, a pluszowa czapeczka chroni głowę przed zimnem. Teraz maluch może czerpać pełnię wrażeń ze swojego pierwszego Halloween na poważnie.
Jeśli nie chcesz, żeby Twój mały duszek zmarzł, to nasze body z kapturem jest dostępne również w przytulnie ciepłym wariancie z kożuszkiem. Do tego dobierz nasze dzianinowe rajstopy i małe botki, a stworzysz strasznie uroczy strój.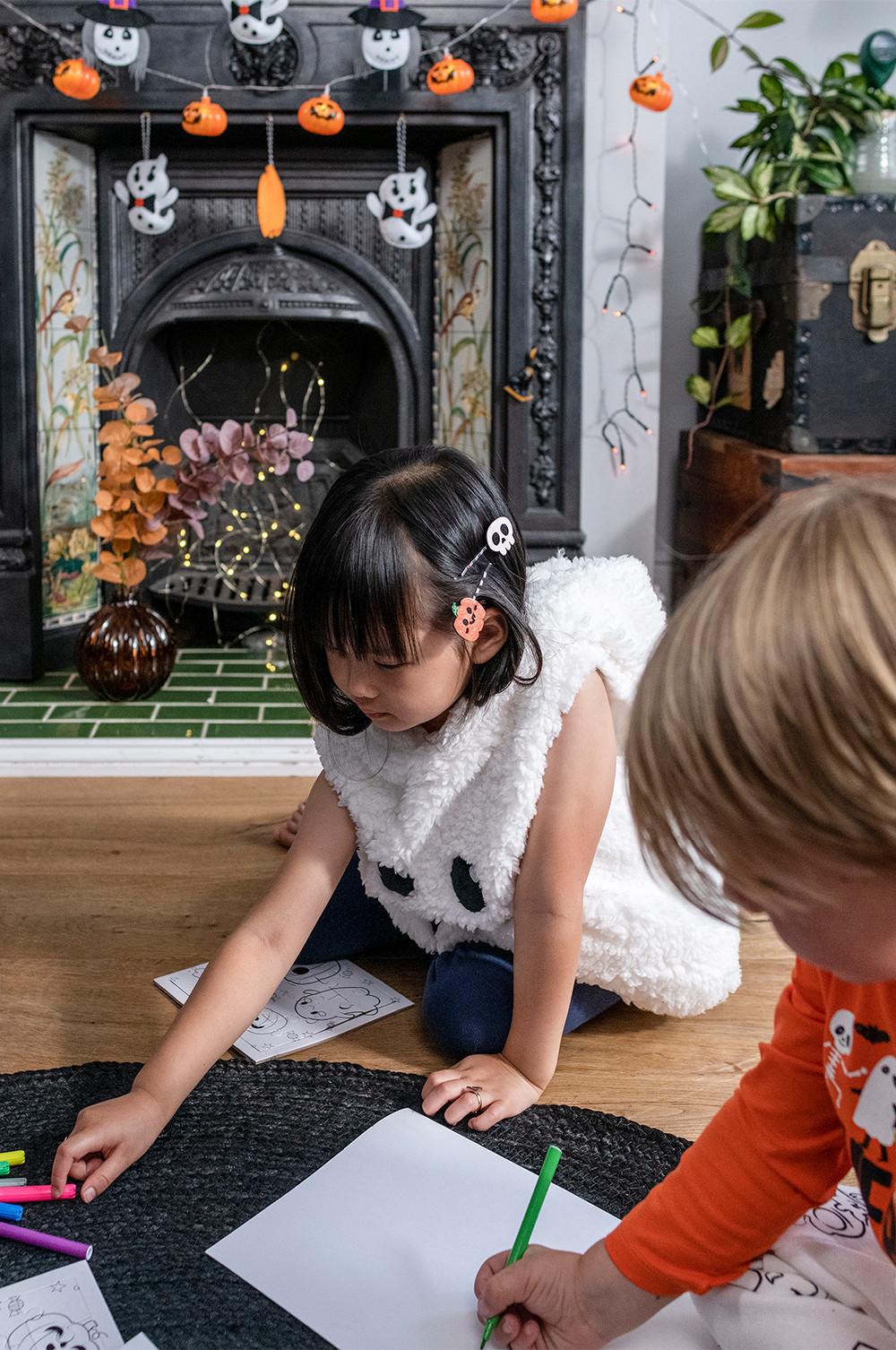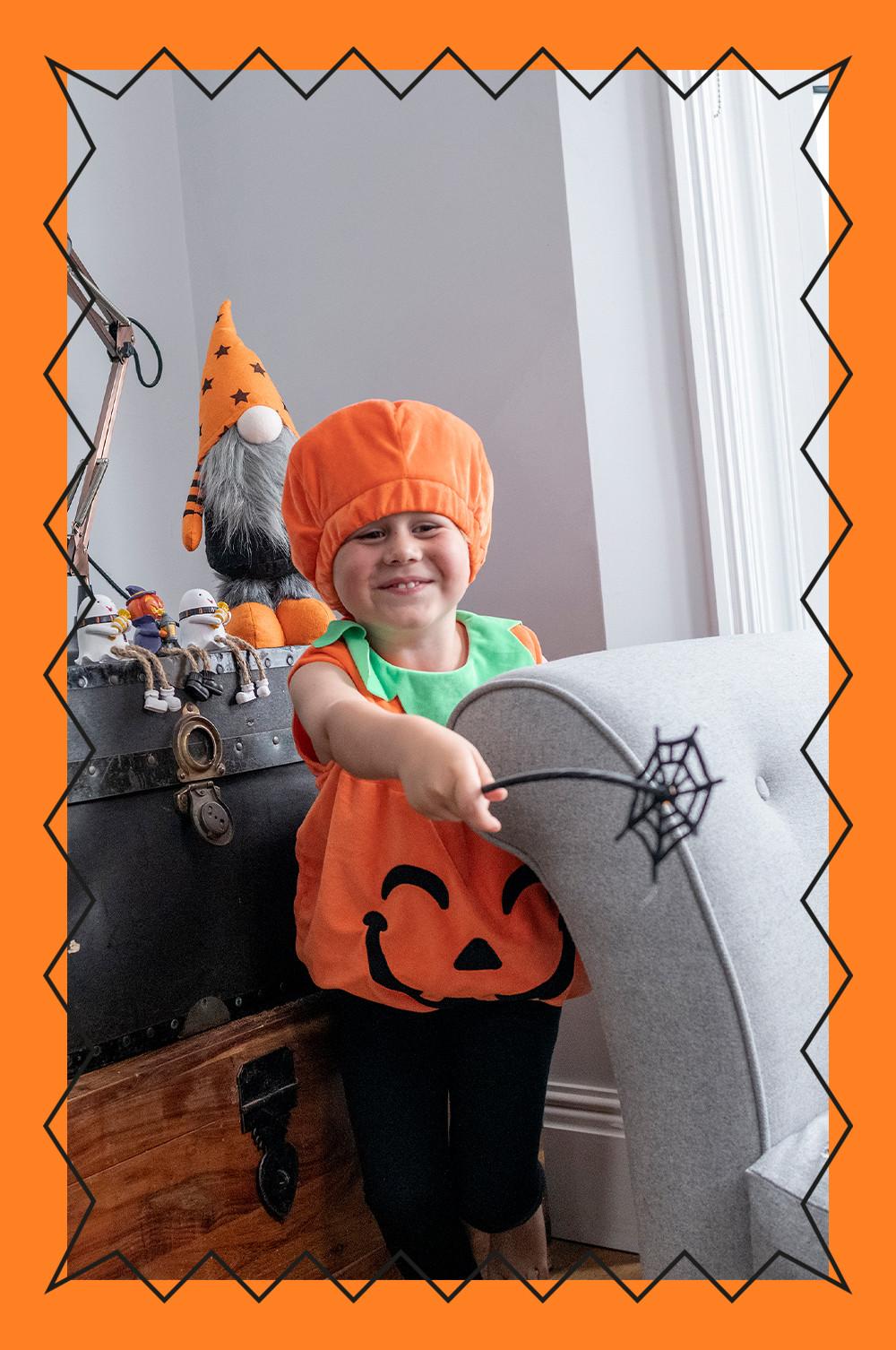 Rodzinne przytulaski na kanapie to wasza halloweenowa tradycja? W takim wypadku sięgnij po przeraźliwie wygodne komplety odzieży domowej dla swojej pociechy. Dowolnie zestawiaj ze sobą ulubione śpioszki i legginsy malucha w oczekiwaniu na Halloween, aby poczuć dreszczyk nadchodzącego święta i utorować drogę dla innych, równie wspaniałych straszliwości.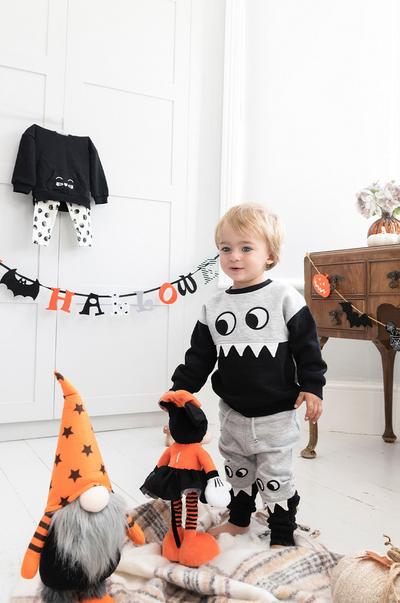 Straszliwie dobre akcesoria halloweenowe
Przeraźliwie porywające kostiumy najmłodszych nie obejdą się bez naszych halloweenowych akcesoriów dla dzieci. Na początek warto pomyśleć, gdzie trafi ten strasznie cenny ładunek (chodzi oczywiście o cukierki!). Postaw na listonoszkę lub torbę shopper – to niezrównany wybór, bo pozwala uwolnić dłonie i z łatwością przechować halloweenowe słodkości.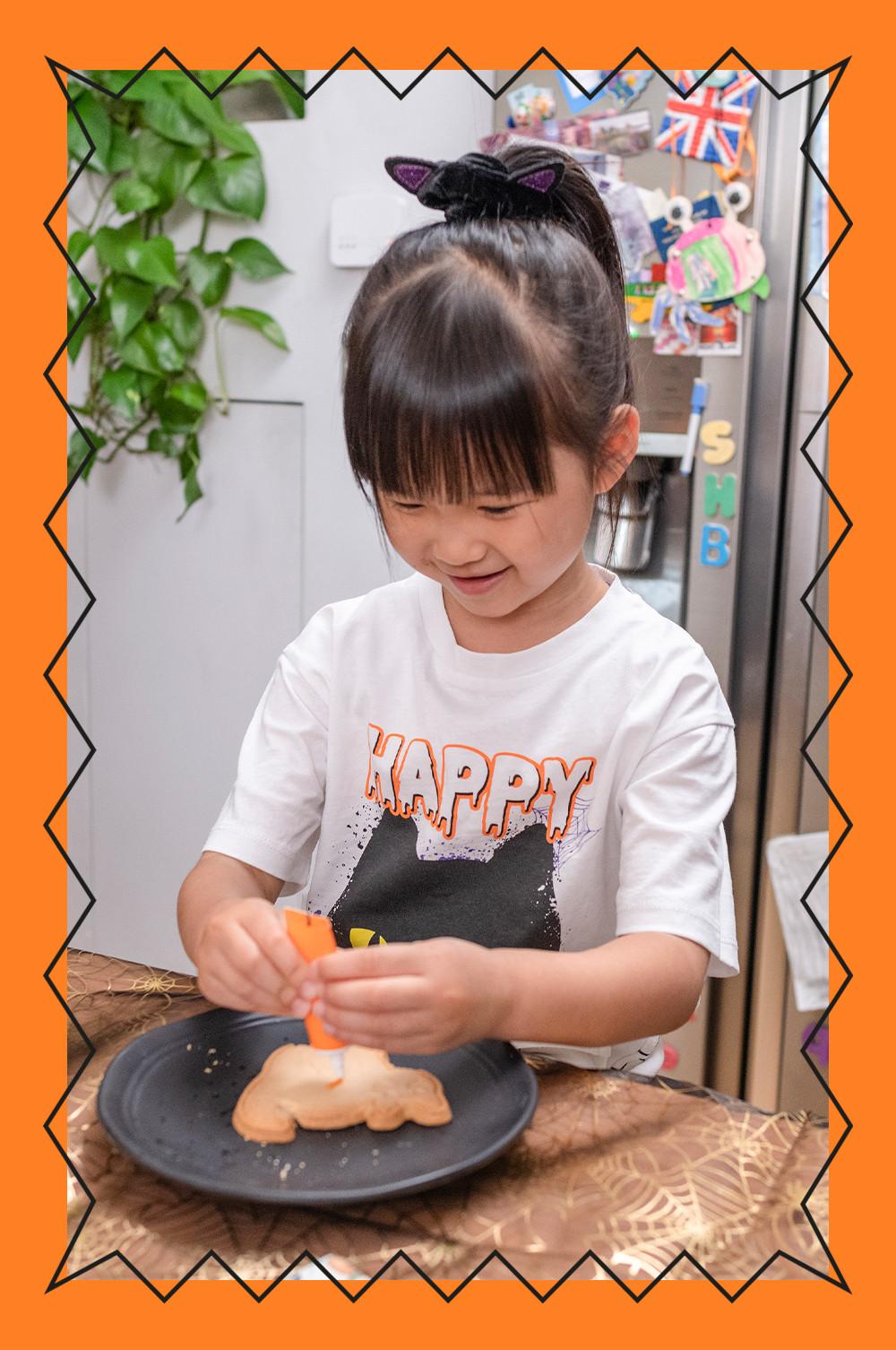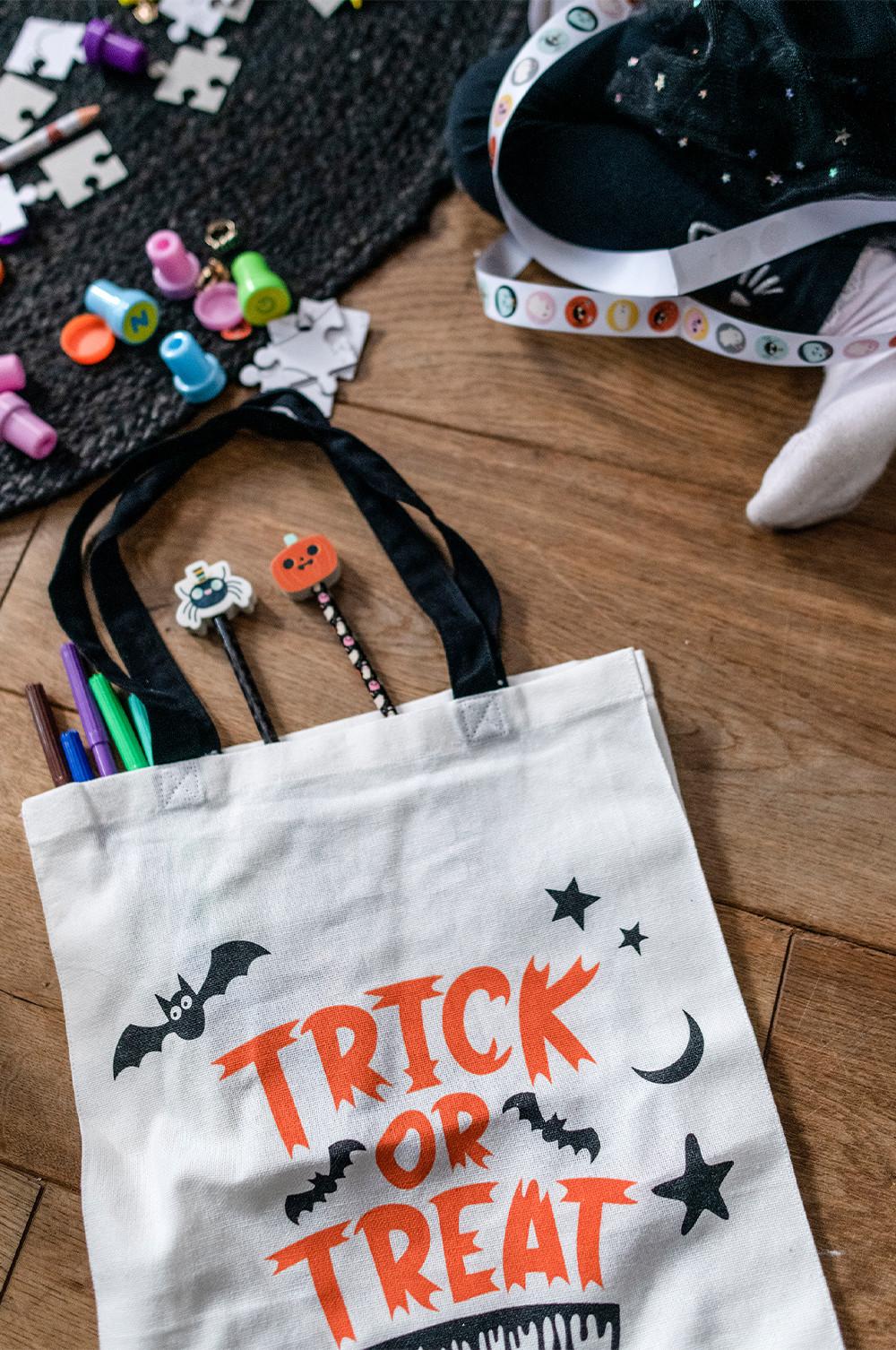 Możesz też wzbogacić strój malucha za pomocą niezastąpionych halloweenowych akcesoriów do włosów. Upiorne gumki-owijki, opaski na głowę i spinki do włosów zadbają o warkoczyki oraz kucyki wysokich lotów – i to bez miotły!