*Ceny podane w poniższym artykule odzwierciedlają rzeczywiste ceny obowiązujące w dniu jego publikacji. Ceny te mogą sporadycznie ulegać zmianom i różnić się od cen widocznych w poszczególnych sklepach Primark.
Chcesz odświeżyć garderobę swojej pociechy na nadchodzący rok? Przewiń w dół i zobacz nasze stylowe ORAZ uniwersalne hity dla najmłodszych! Koszt noszenia ubrań jest teraz ważniejszy niż kiedykolwiek. Jeśli mamy wskazać jeden element garderoby, który z pewnością ma świetny stosunek jakości do ceny, to są to właśnie bojówki.
Co to są spodnie bojówki?
Bojówki, nazywane również spodniami taktycznymi, wyróżniają się dużymi kieszeniami zewnętrznymi i luźnym krojem. Stanowią świetną alternatywę dla jeansów i chinosów, gdy Twoja pociecha chce cieszyć się luźniejszym dopasowaniem i potrzebuje dużo miejsca do przechowywania swoich cennych drobiazgów (czyli zabawek i smakołyków!).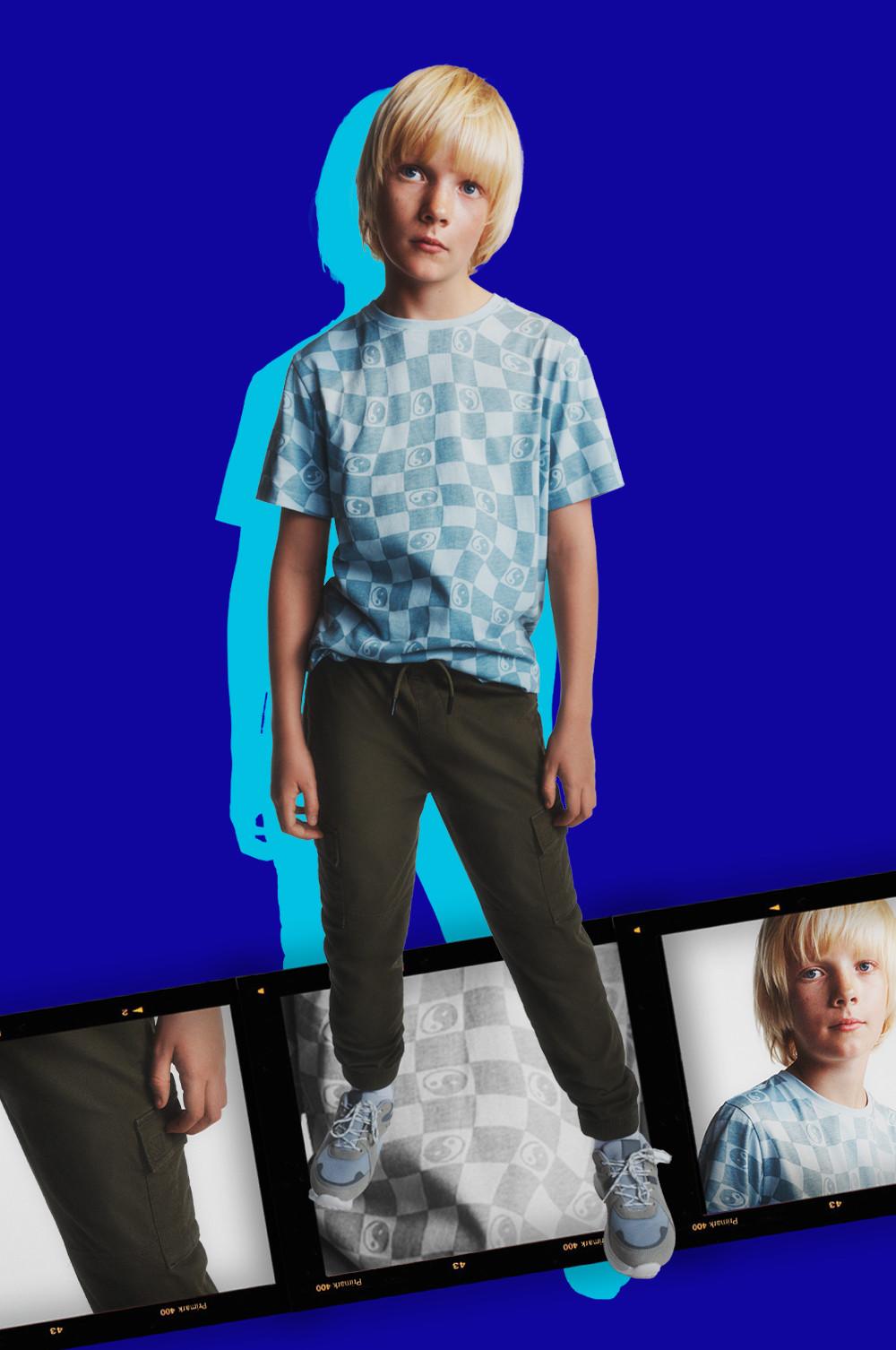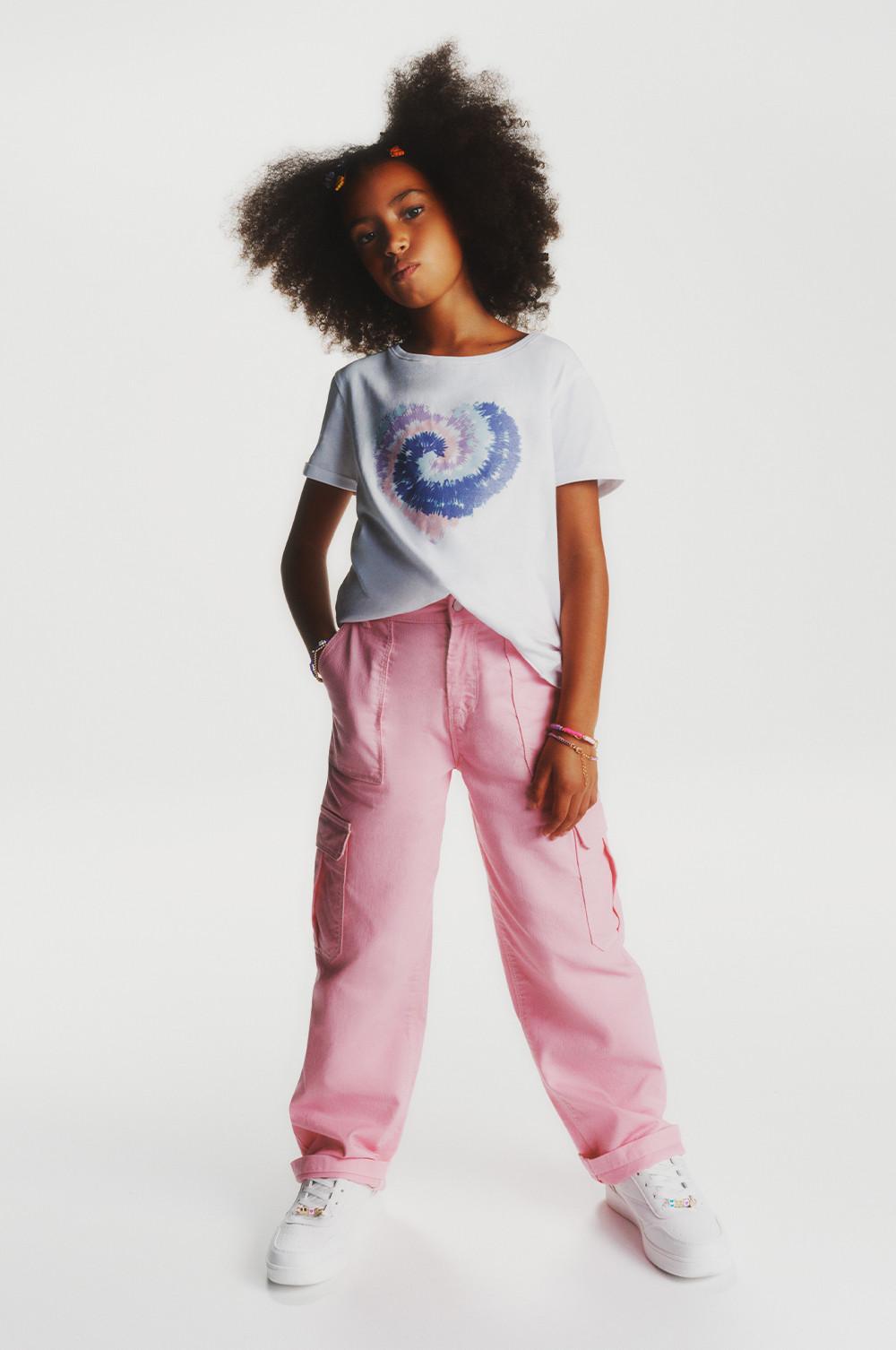 Pomysły na stylizacje dziecięce z bojówkami
Nie ulega wątpliwości, że krój bojówek świetnie komponuje się z praktycznie wszystkimi topami. Właśnie dlatego ten rodzaj spodni cieszy się niesamowitą popularnością zarówno wśród dzieci, jak i dorosłych.
Stawiasz na klasyczne rozwiązania? W takim razie do garderoby szkraba powinny trafić bojówki w kolorze khaki i modele w neutralnych odcieniach. Dobieraj do nich t-shirty z napisami, bluzy i dzianinowe ubrania, a w chłodniejsze dni zadbaj o dodatkowe warstwy – pomogą Ci w tym kurtki puchowe i bezrękawniki na każdą pogodę.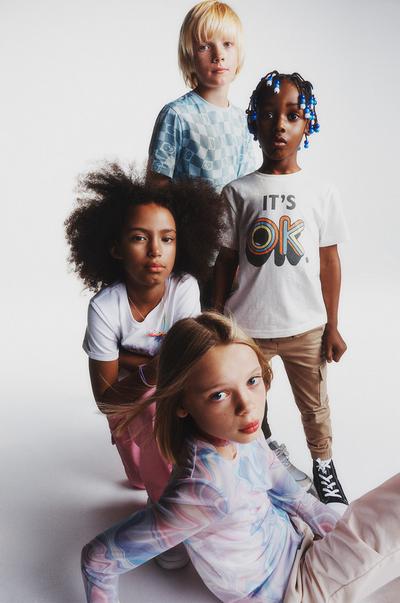 Jeśli masz w domu małą modnisię, to połącz nasze spodnie spadochronowe z odważnymi nadrukami, kolorami i fakturami, na przykład z naszą siateczkową bluzką z długim rękawem. Stworzysz w ten sposób stylowy outfit z wyczuciem, który Twoja pociecha może nosić w każdy dzień tygodnia – również w weekend. Nogawki ze ściągaczami i elastyczna talia gwarantują, że podczas zabawy spodnie nie będą latać na wszystkie strony (jak mogłaby sugerować nazwa...).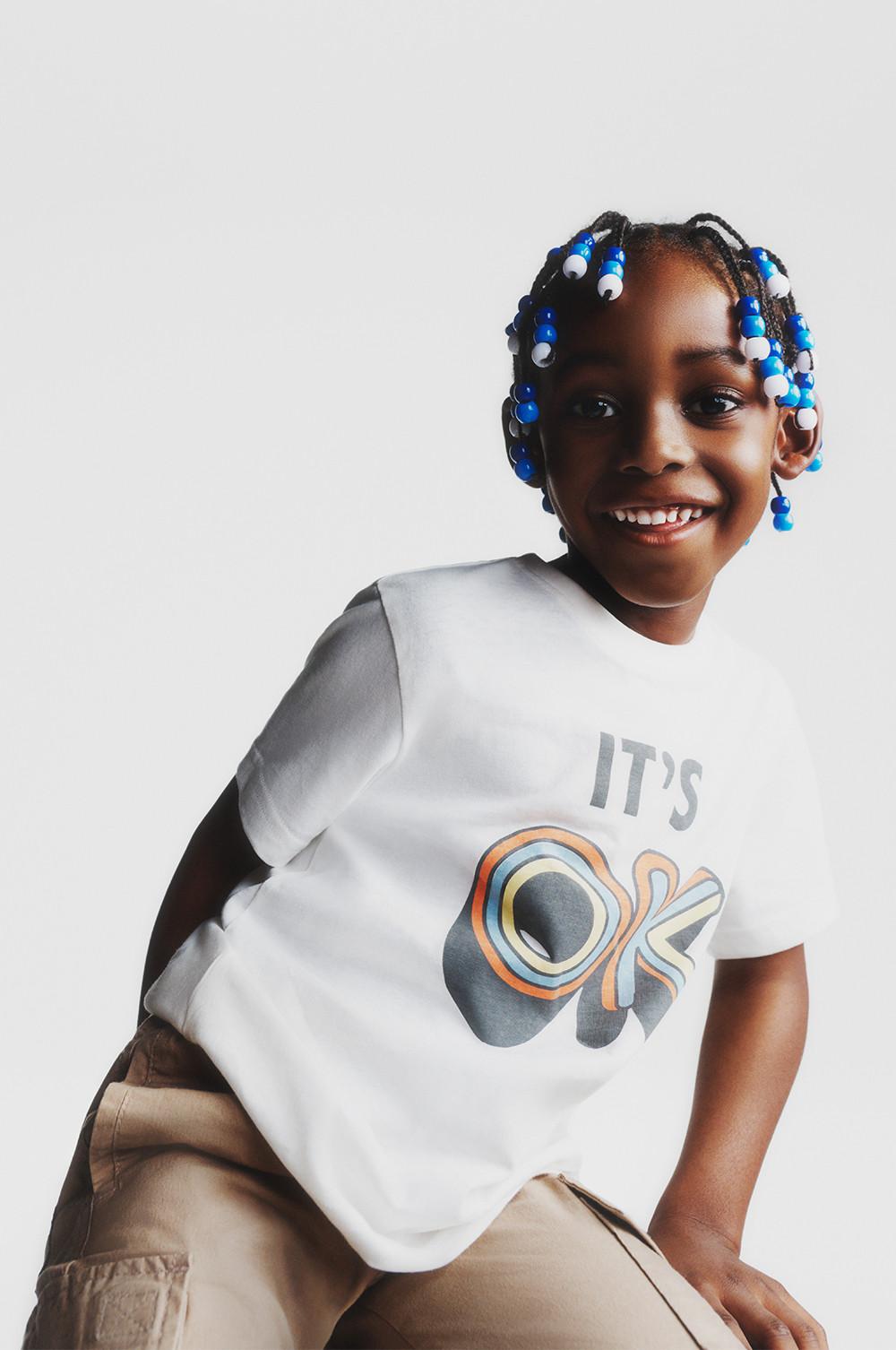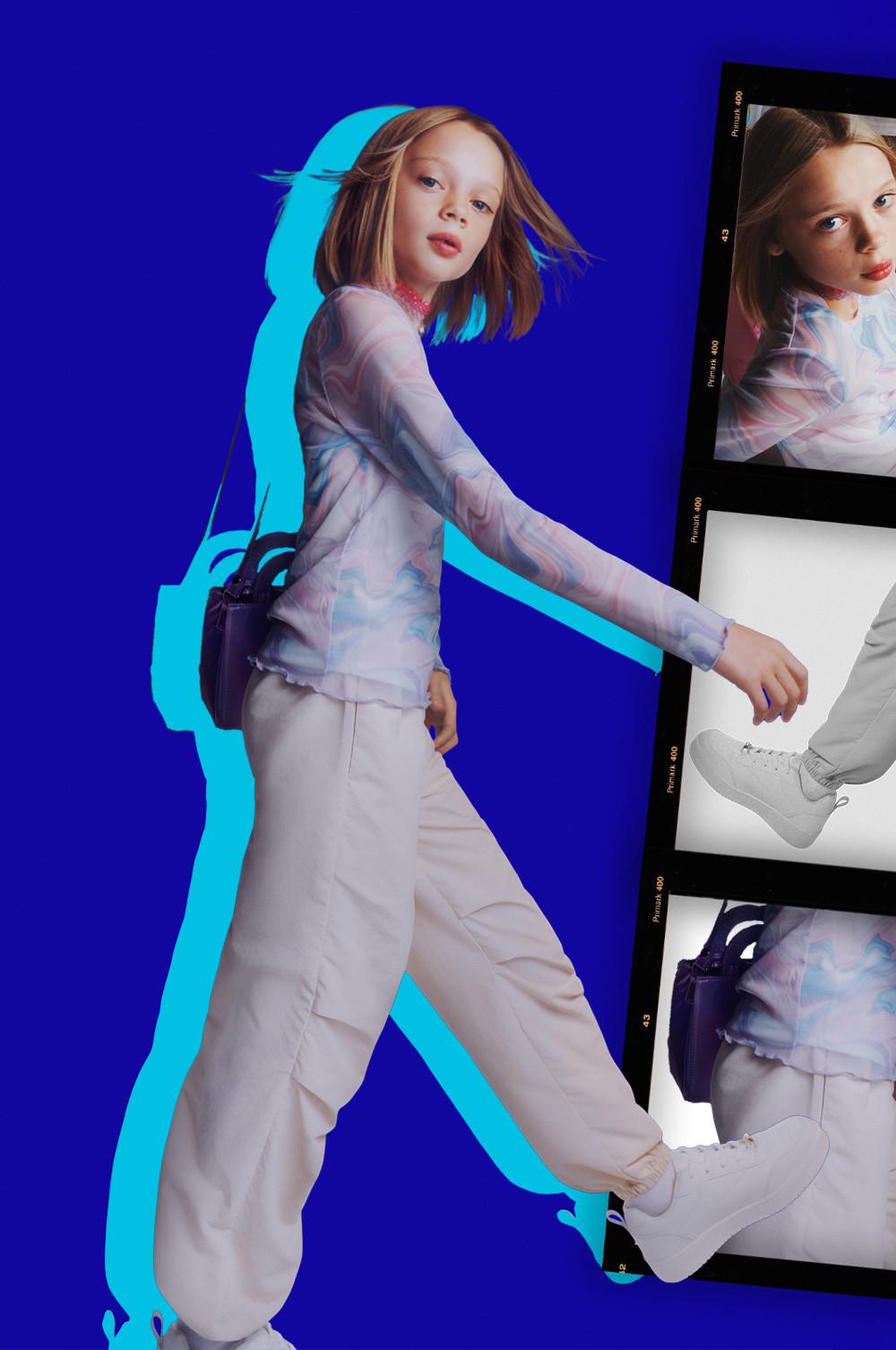 Zwieńcz stylizację swojej pociechy botkami na grubej podeszwie, aby powstał strój w stylu utylitarnym. Możesz też wypróbować nasze sneakersy z wysoką lub niską cholewką – każda z tych opcji zapewnia świetny styl.