Wraz z nadejściem chłodniejszych dni, praktyczna a jednocześnie modna odzież wierzchnia i przytulne warstwy stają się nieodzowne.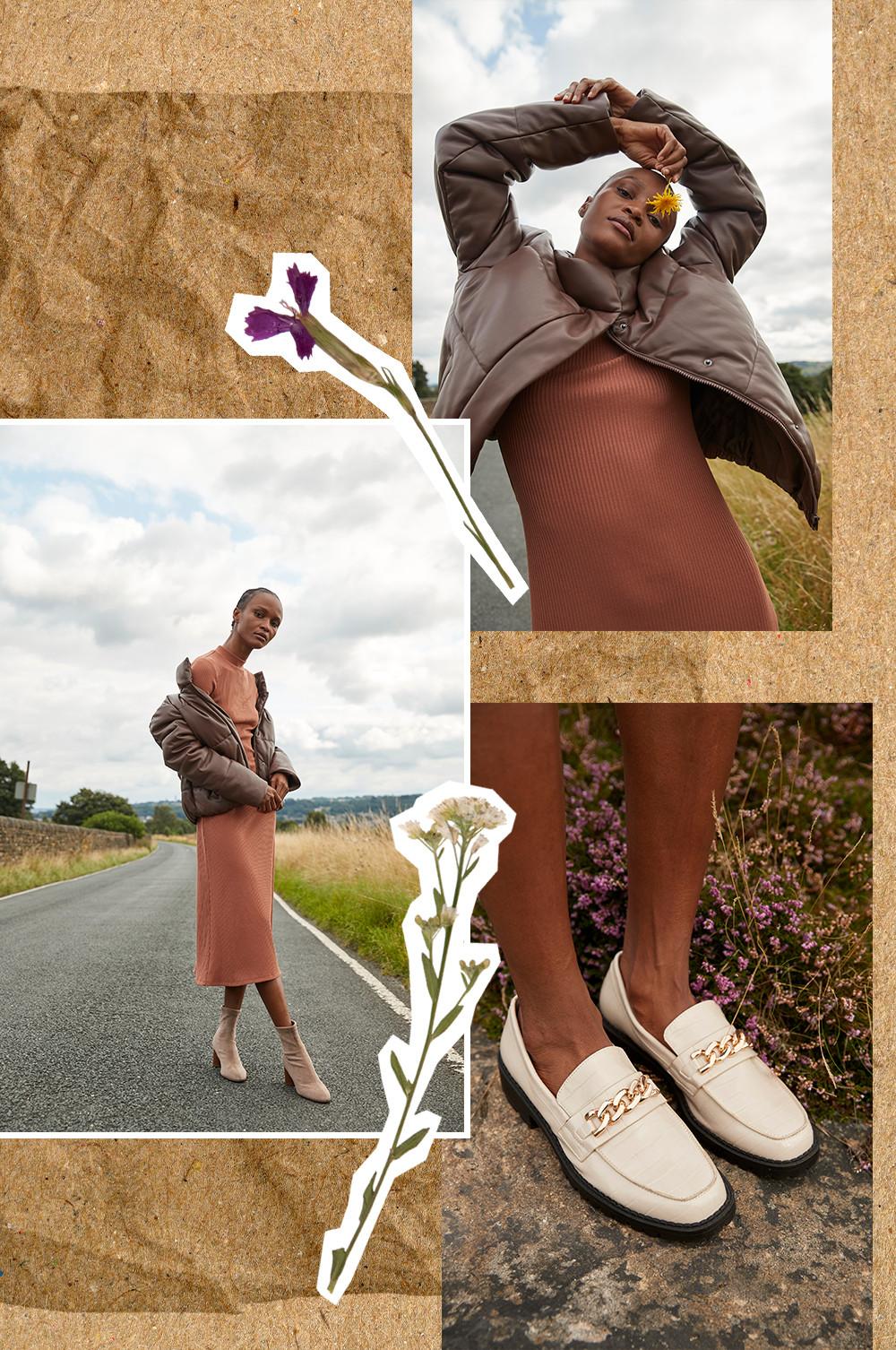 Kiedy zamiast zimnych napojów marzy Ci się raczej piernikowe latte, znaczy, że nadszedł czas na te ciepłe, ponadczasowe elementy garderoby, które pomogą Ci przetrwać kapryśną, jesienno-zimową porę w doskonałym stylu.
Właśnie dlatego w naszej najnowszej kolekcji znajdziesz miękkie w dotyku kurtki, elegancką ocieplaną odzież wierzchnią, trencze z materiału imitującego skórę i teksturowane pluszowe płaszcze w towarzystwie kurtek koszulowych, kardiganów, dwukolorowych swetrów i bezrękawników.
Utrzymana w eleganckiej palecie tonalnych złotych brązów, od koloru ecru po wielbłądzi, nasza kolekcja to niezawodny przepis na międzysezonową garderobę w najlepszym stylu. Ponadczasowość i uniwersalność, których nie da się przecenić. Wybierz jedną z naszych swetrowych sukienek – oversize o splocie warkoczowym, prążkowaną lub w paski – i dopasuj do niej botki na obcasiena niezobowiązujący brunch na mieście. W chłodniejsze dni, otul się dodatkowo ocieplanym płaszczem lub płaszczem z kożuszka.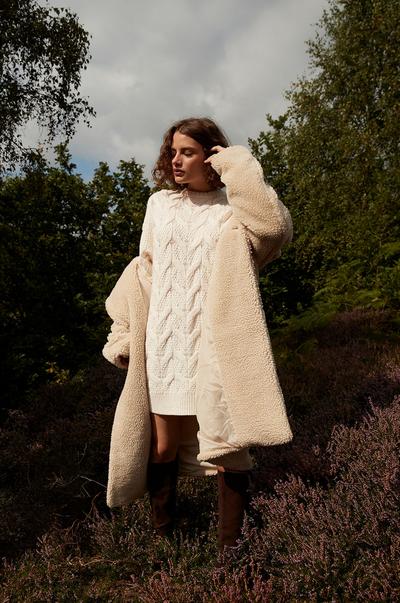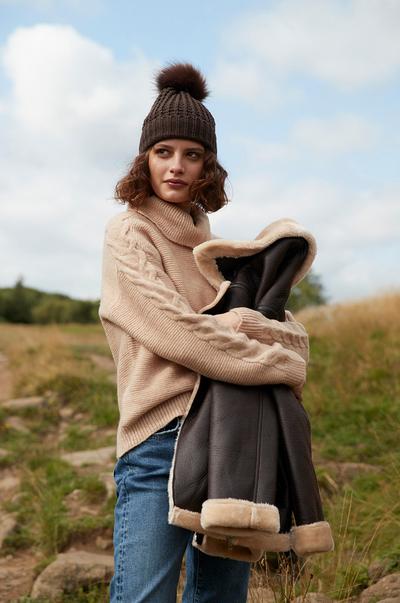 Praktycznie i z klasą. Zestawienie butów turystycznych z jeansami i masywnym swetrem lub koszulową kurtką to idealna, ponadczasowa stylizacja, która doskonale sprawdzi się na dzień pełen spotkań i obowiązków. W te szczególnie zimne dni możesz uzupełnić ją o bezrękawnik lub kurtkę pilotkę z kożuszkiem.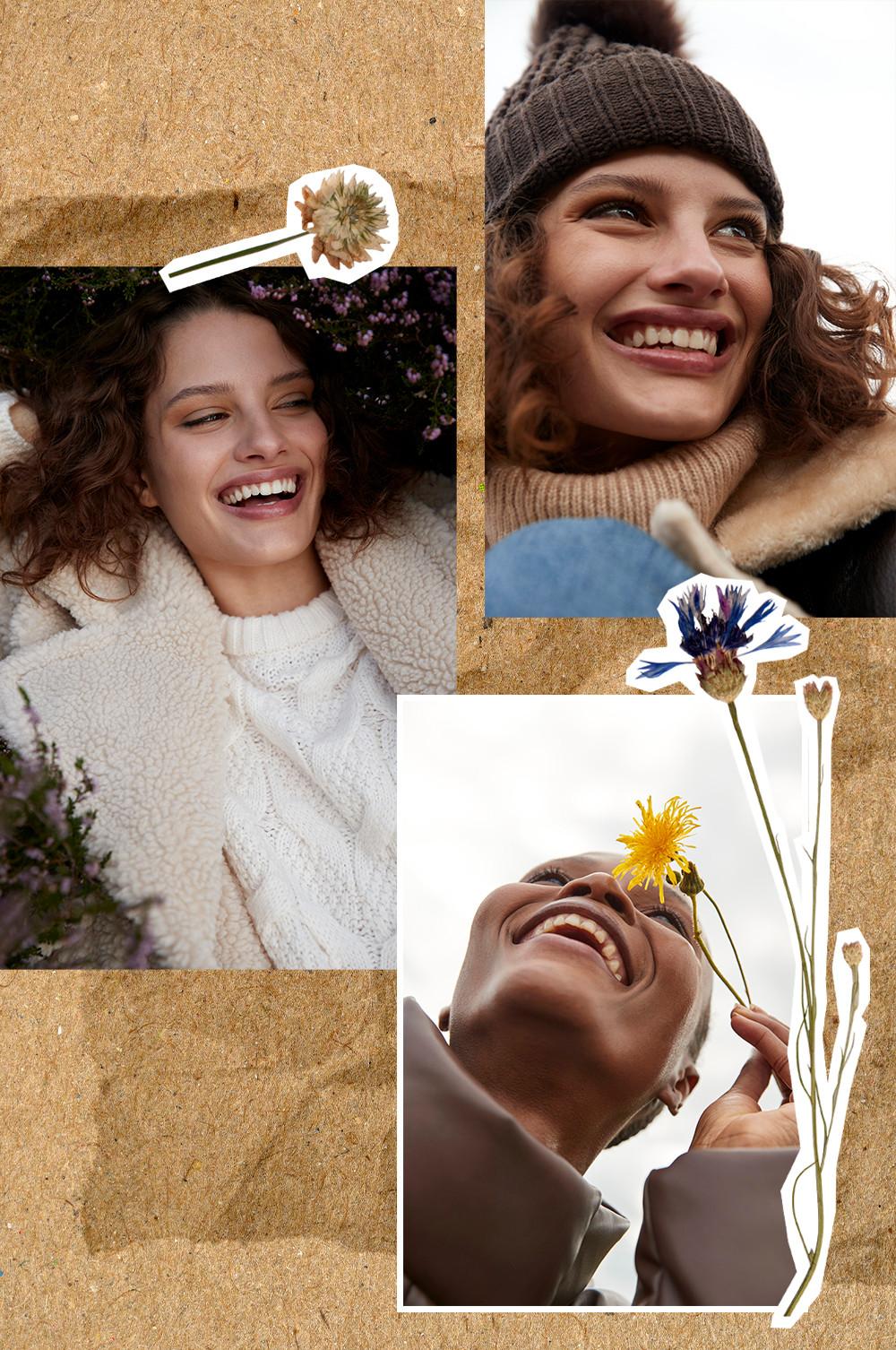 Nostalgiczny trend, który wciąż nie wychodzi z mody. Postaw na look w stylu lat 70. i wybierz komplet w geometryczne wzory, loafery wykończone łańcuchem i złotą biżuterię w połączeniu z trenczem z poliuretanu. Możesz też wymienić loafery na parę paskowych sandałów, by zyskać świetną imprezową stylizację.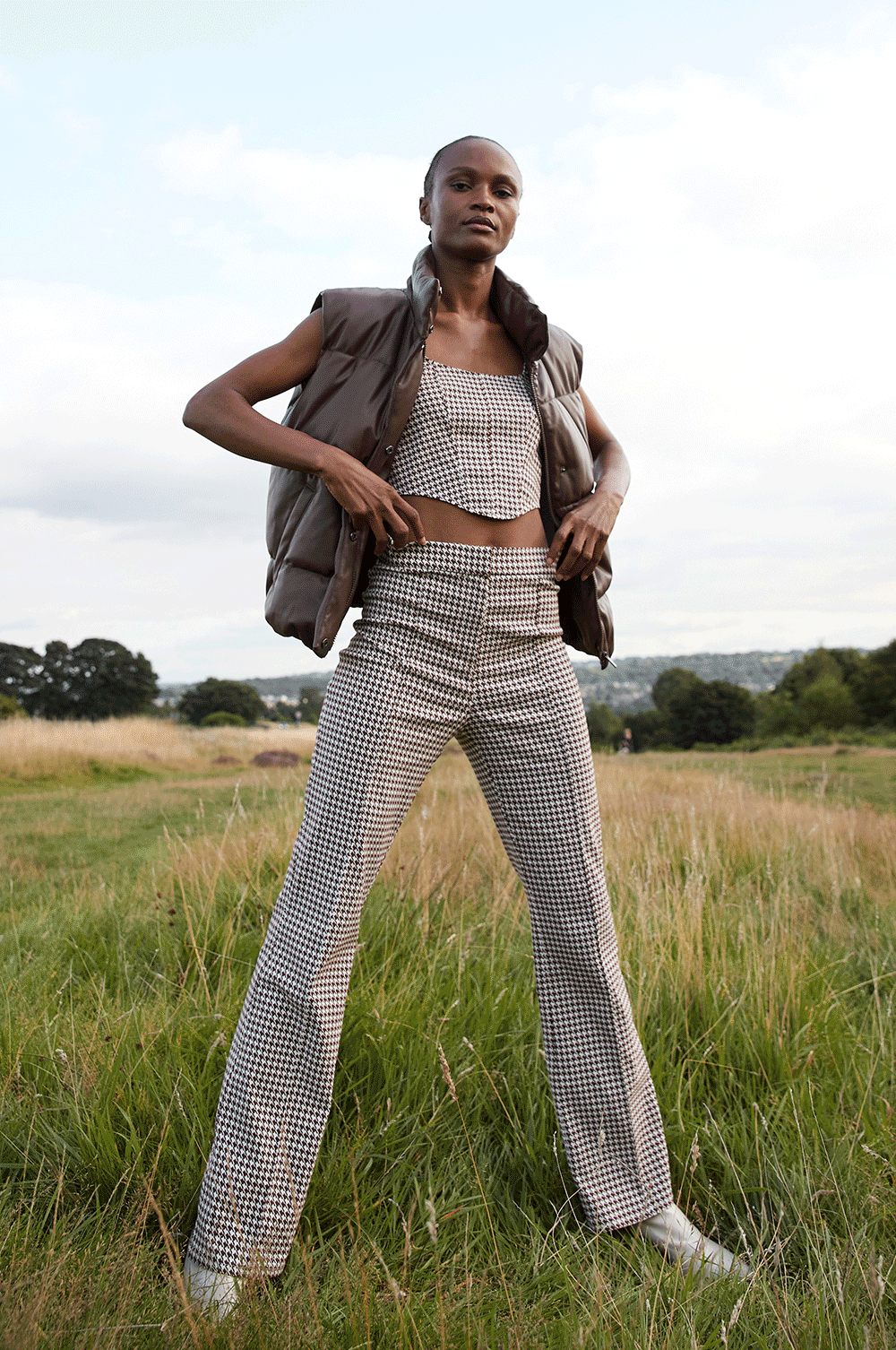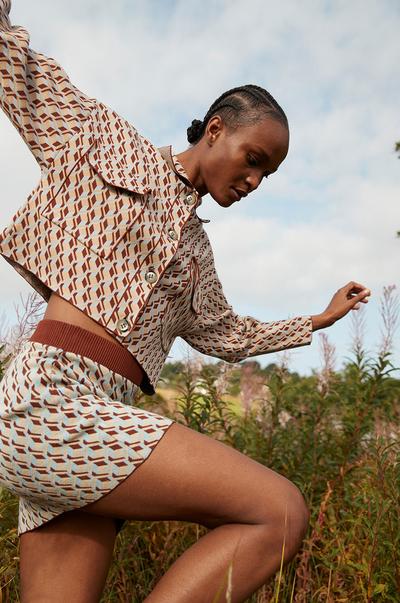 Potrzebujesz stylizacji na miarę kobiety sukcesu? Dobierz do naszych pojedynczych elementów w tonacji muszli – marynarki o kroju pudełkowym i spodni palazzo z lejącego się materiału – botki z czubkiem, a zaprezentujesz się profesjonalnie i szykownie zarazem.
Sezon jesień-zima 21 uważamy za otwarty.