Dni pełne słońca i czas spędzony z najbliższymi to idealne połączenie. Czy wybierasz się na pierwsze rodzinne wakacje, planujesz słoneczny, domowy urlop, czy szukasz uroczego, stylowego rozwiązania na specjalną okazję – nasza nowa kolekcja z nadrukiem cytryn powinna znaleźć się na szczycie Twojej listy.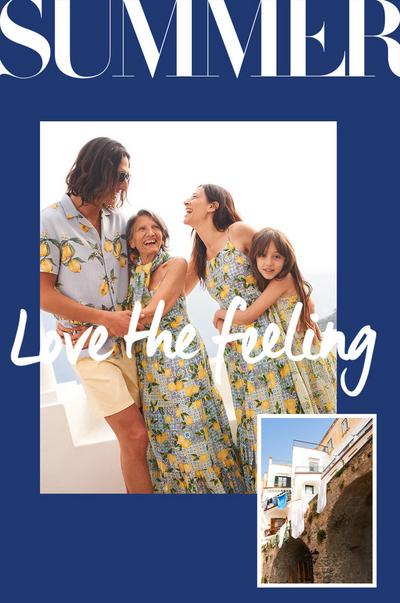 Nadruk cytryn na topie
Na razie, wiosenne floresy! Teraz jest czas na inny, niezbędny letni wzór: cytryny inspirowane Wybrzeżem Amalfi. Nasz świeży, cytrynowy wzór, który wniesie nieco orzeźwienia do waszej garderoby. To też łatwy sposób, by cała rodzina mogła cieszyć się cytrusową modą.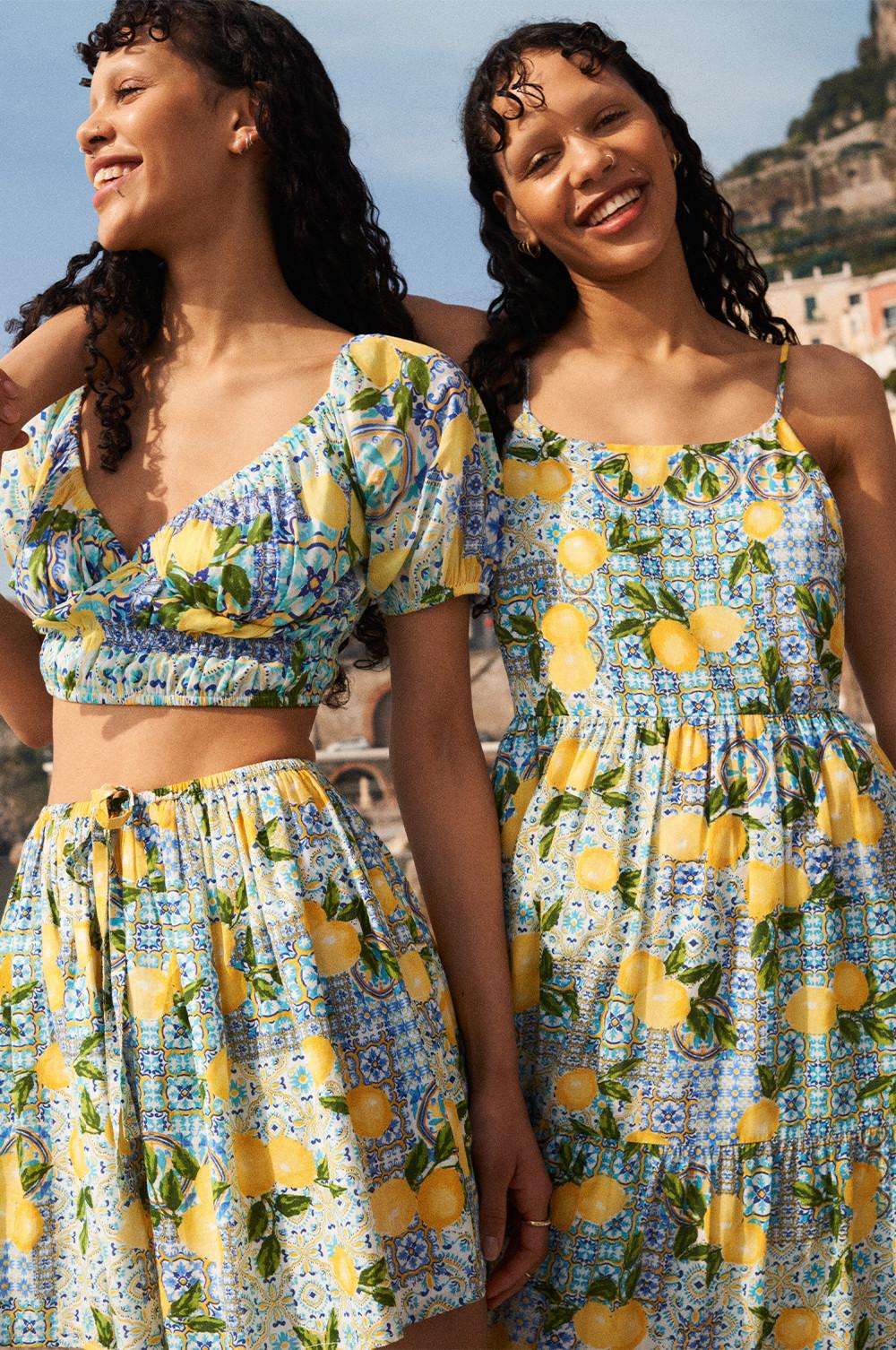 Nasze warstwowe sukienki midi i komplety przeniosą Cię na włoskie wybrzeże. Poza tym to najlepszy strój do założenia i zabrania ze sobą. Bo spójrzmy prawdzie w oczy: czy na urlopie, czy w domu, gdy tylko wyjdzie słońce, planowanie stroju nie ma racji bytu. Wystarczy dodać do niego sandały z paskami lub espadryle i uzupełnić go o słomiane akcesoria w stylu boho, które są teraz na czasie. A co dla najmłodszych? Wystarczy, że wskoczą w swoje najwygodniejsze sandałki, a będą gotowe na dzień pełen przygód.
Dopasowane stylizacje dla mam i córek oraz rodzeństwa
Nie ma nic bardziej uroczego niż dopasowane stylizacje mam i córek, a dzięki naszej ostatniej możesz ubrać całą drużynę. Nasza owocowa kolekcja koszulek i sukienek dla dzieci z cytrusowymi nadrukami to styl, w którym warto się pokazać w tym słonecznym sezonie.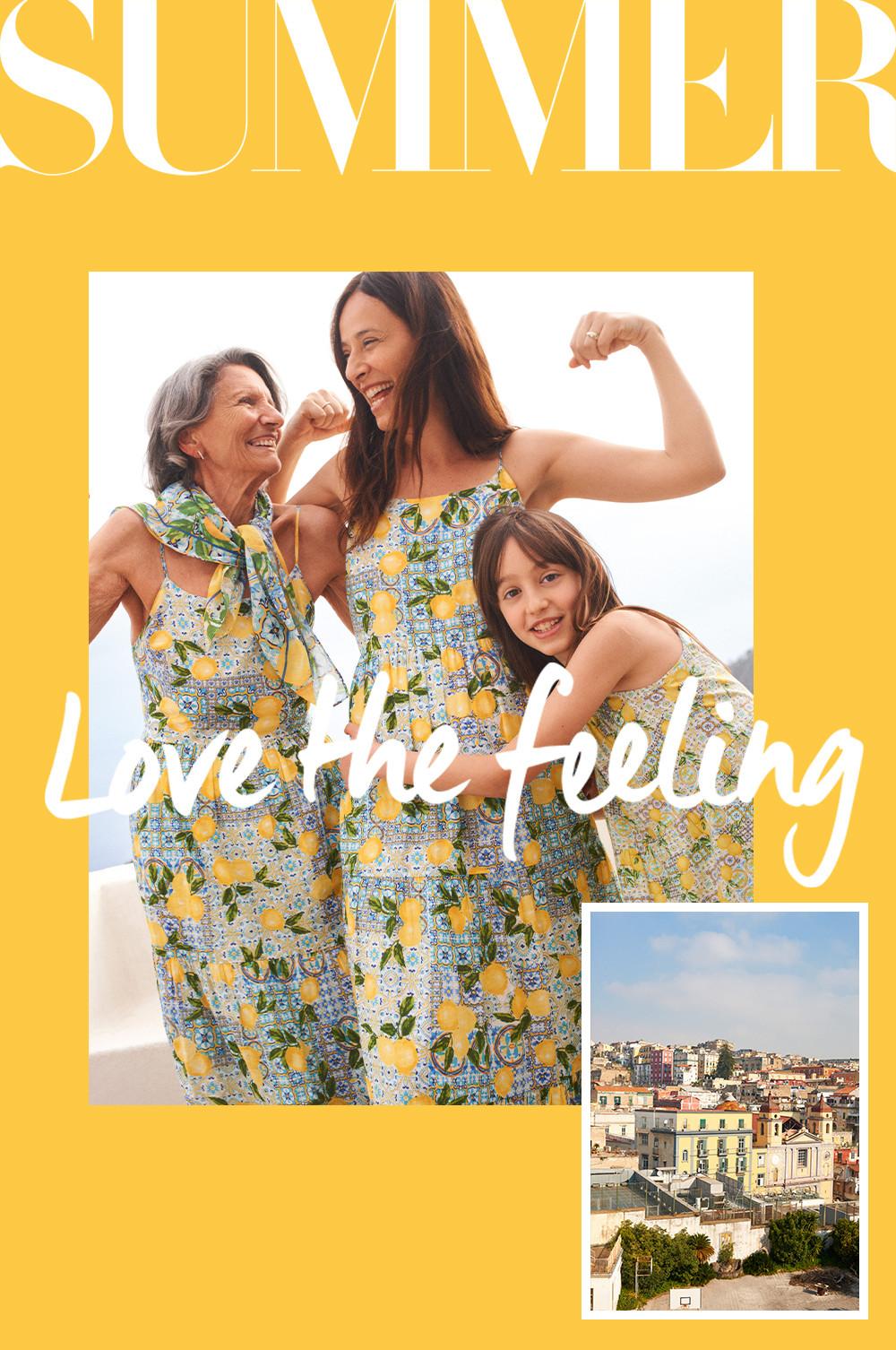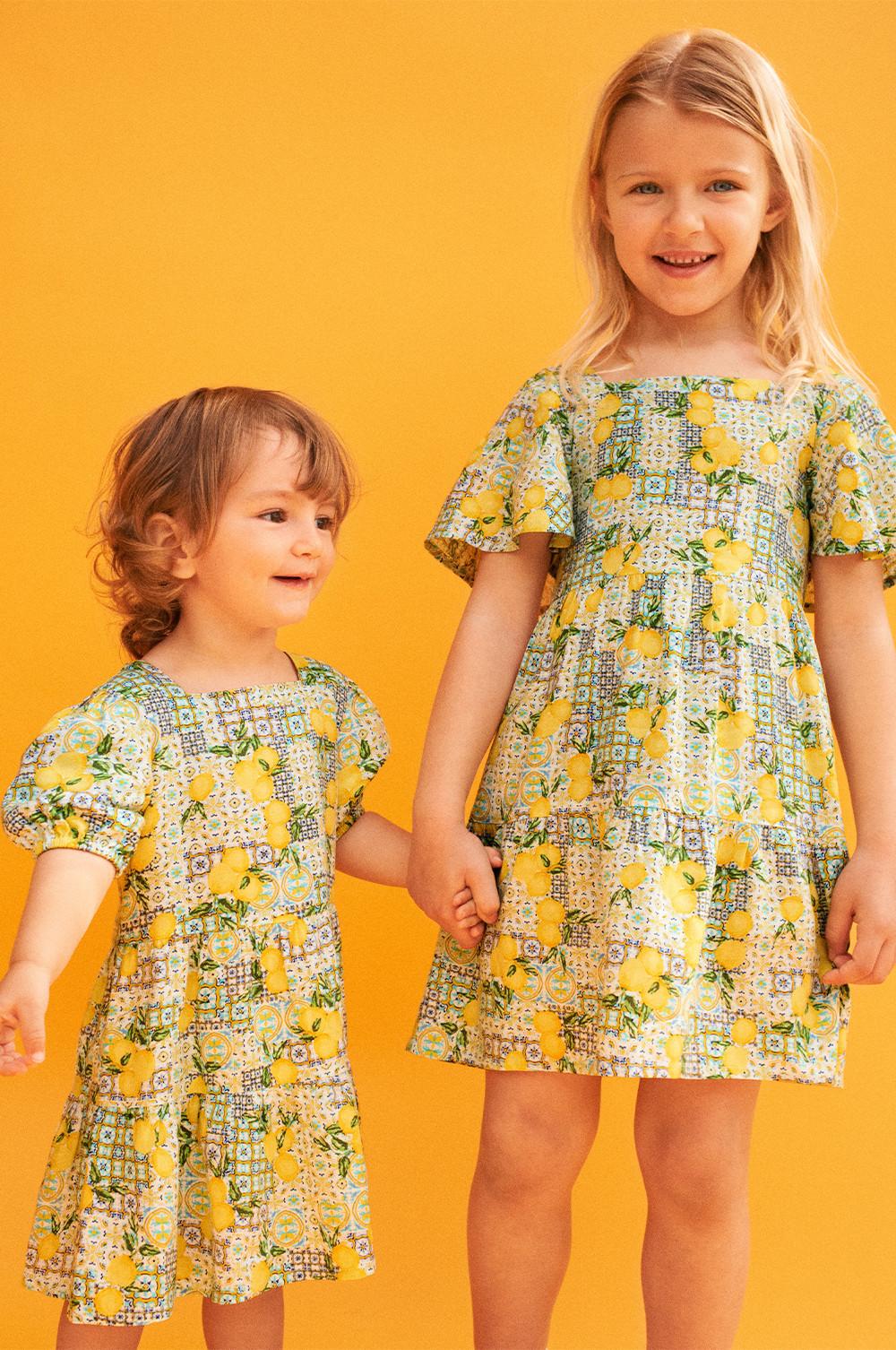 Żywa mieszanka kolorów - niebieskiego, białego i żółtego - naszych ubrań z cytrynowym nadrukiem odświeży letnie stylizacje dla całej rodziny i wniesie nieco włoskiego klimatu do Twojego ogrodu, nie musisz więc nigdzie lecieć samolotem! Letnie grillowanie, spotkania w ogrodzie i dni spędzane nad morzem będą jak marzenie...