*Ceny podane w poniższym artykule odzwierciedlają rzeczywiste ceny obowiązujące w dniu jego publikacji. Ceny te mogą sporadycznie ulegać zmianom i różnić się od cen widocznych w poszczególnych sklepach Primark.
Kiedy będziesz w jednym z naszych sklepów, wypatruj logo Primark Cares, aby zgarnąć podstawowe modele odzieży wellness z naszej kolekcji Primark Cares.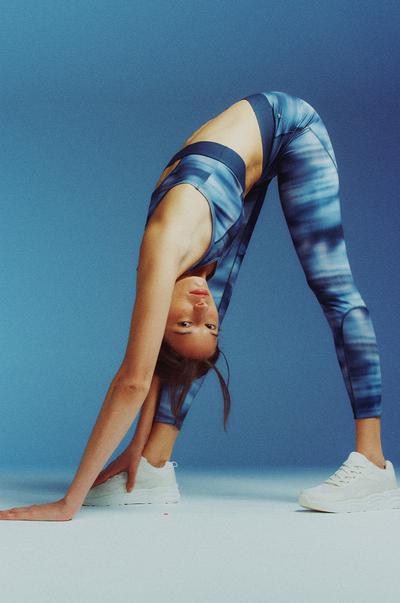 Odzież sportowa w przystępnych cenach
Nasza kolekcja odzieży sportowej jest pełna modeli w korzystnych cenach, dzięki czemu możesz dobrze wyglądać i czuć się doskonale w swoich uniwersalnych, sportowych ubraniach, nie nadwyrężając przy tym budżetu. Ruszaj do sklepu i zgarnij nasze komplety bezszwowej odzieży sportowej już od 70 PLN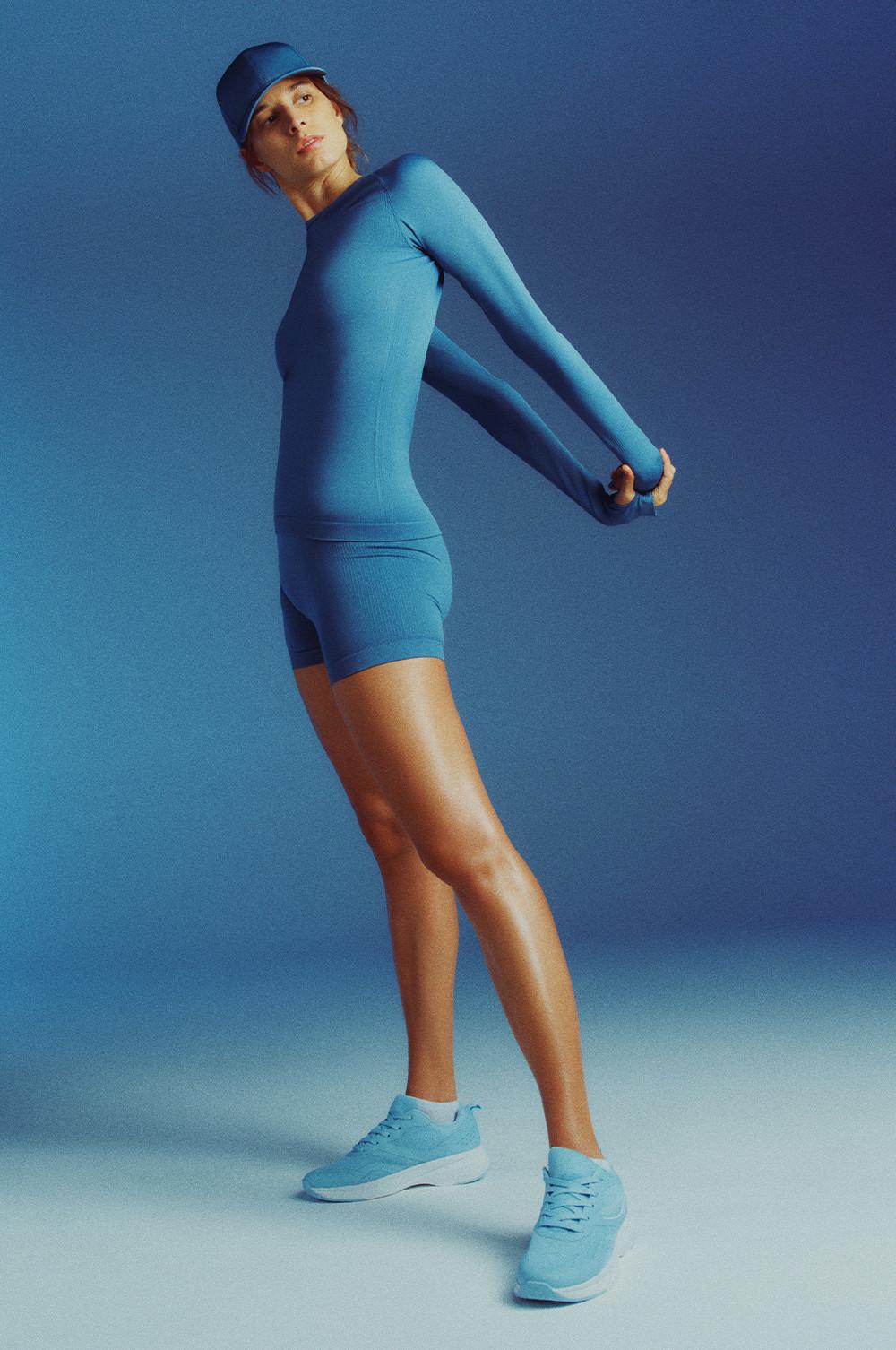 Koszulka z długim rękawem i szorty to idealny strój na każdy trening HIIT. Z kolei komplet składający się z czarnych spodni do jogi i asymetrycznego krótkiego topu sprawia, że podczas spokojniejszych sesji na usta aż ciśnie się "namaste". Topy i legginsy sportowe są doskonale zaprojektowane z oddychających i odprowadzających wilgoć tkanin elastycznych w obu płaszczyznach. Możesz na nich polegać przy każdym treningu.
Twórz dowolne kompozycje z odzieży na siłownię
Górne i dolne elementy stroju na siłownię w spójnych kolorach można dowolnie łączyć według własnego uznania. Kojące błękity, uniwersalne granatowe odcienie i klasyczna czerń sprawiają, że ta kolekcja stanowi spełnienie marzeń dla osób, które uwielbiają tworzyć wymarzone kompozycje według własnego pomysłu.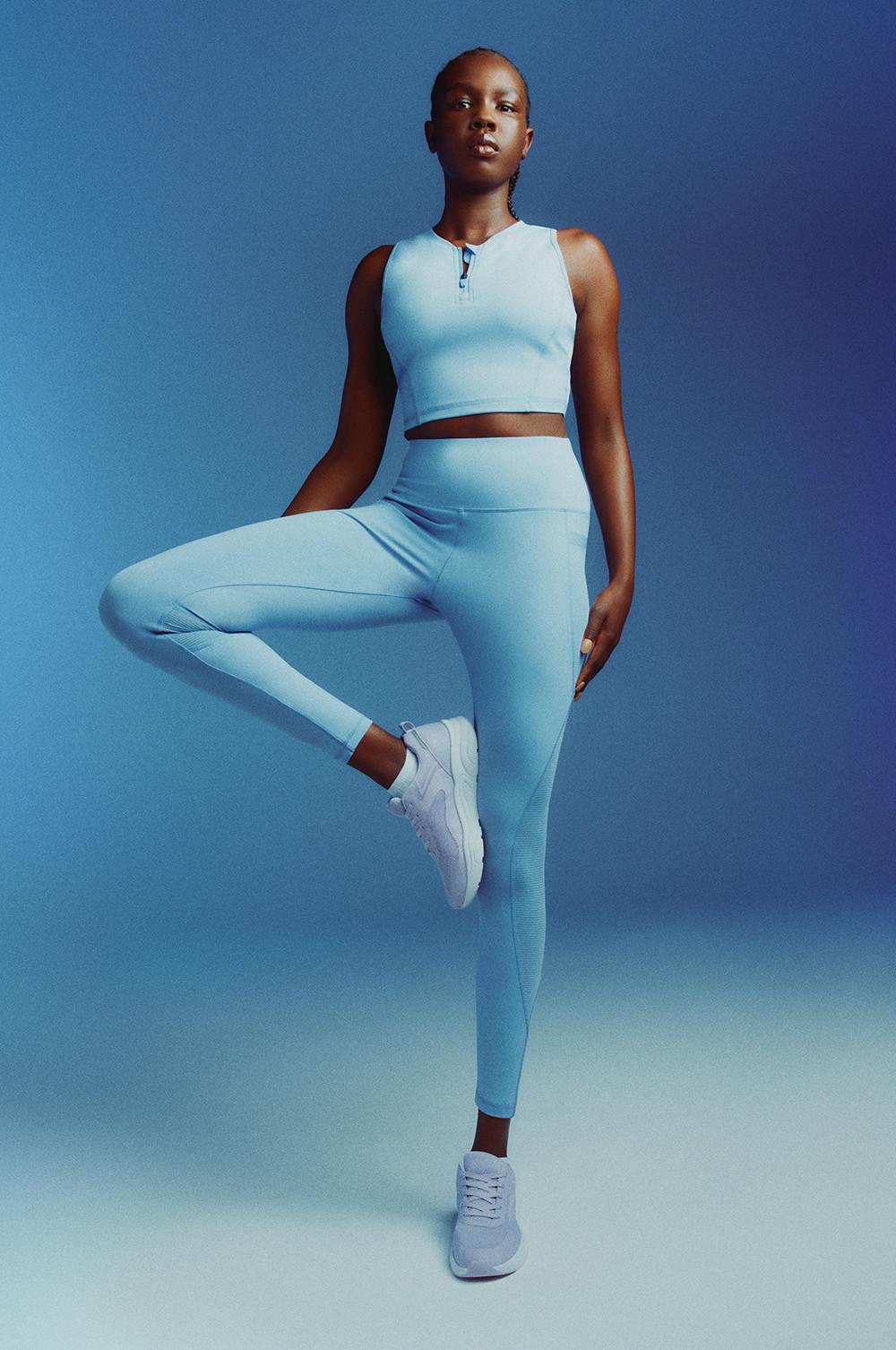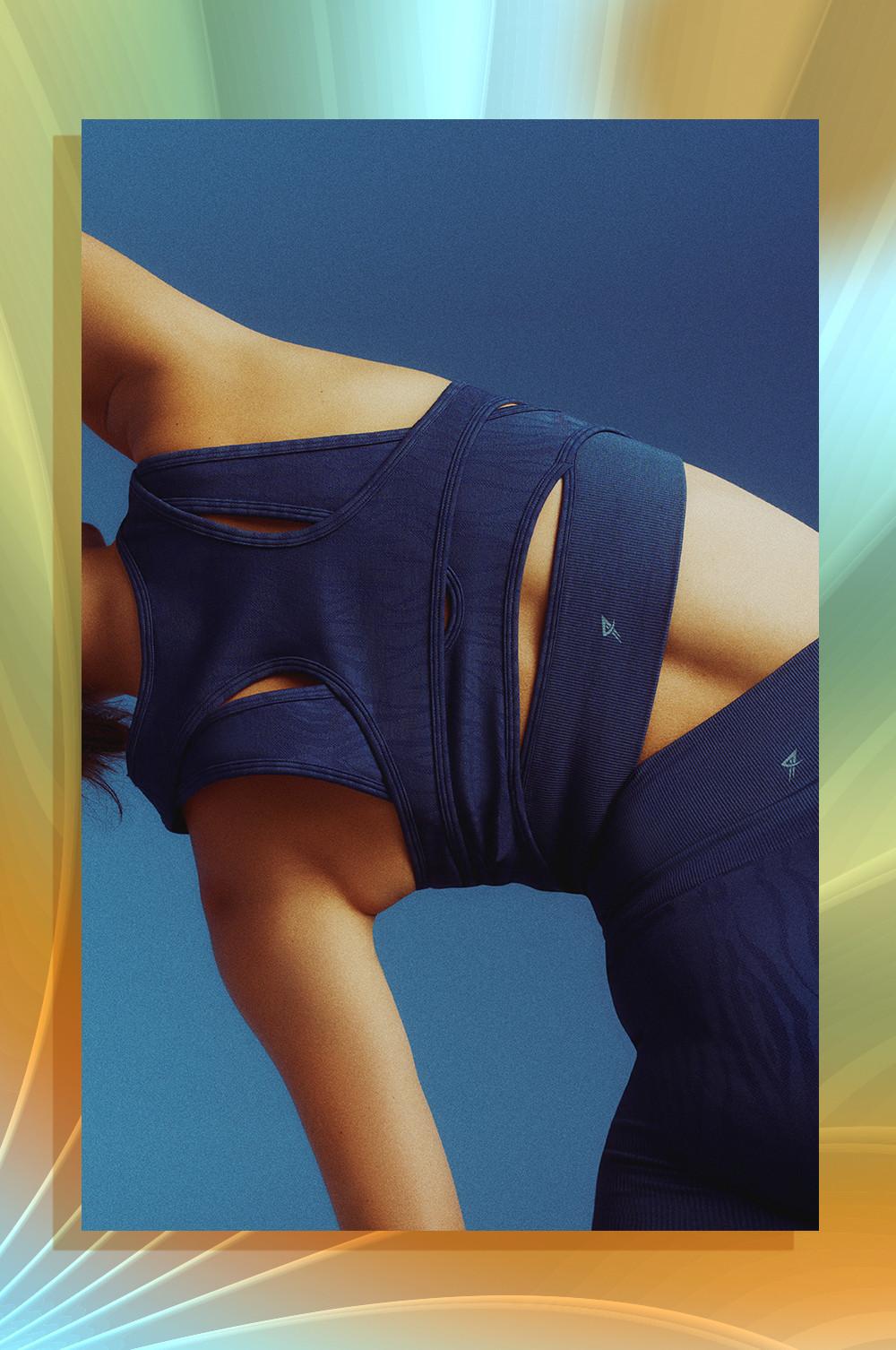 Krótki top i pasujące legginsy (z kieszonką na telefon) możesz połączyć z butami sportowymi, aby stworzyć szykowny i dopracowany strój treningowy. Modele, które najbardziej Ci się spodobały, możesz też dowolnie zestawiać ze sportowymi ubraniami, które masz już w szafie.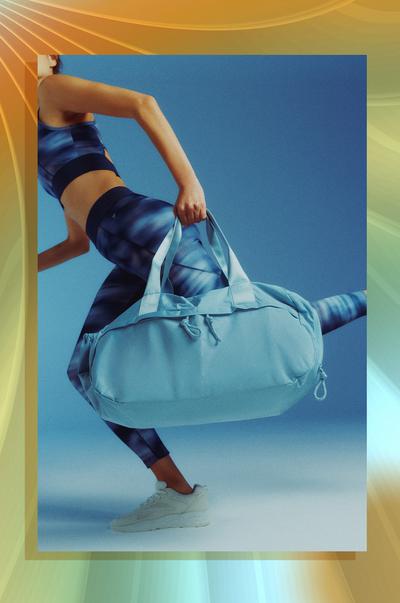 Z czym nosić legginsy na siłownię?
Nie ma powodu, by wkładać najwygodniejsze legginsy na siłownię} tylko na treningi i zajęcia sportowe, skoro z łatwością można włączyć je do codziennych stylizacji.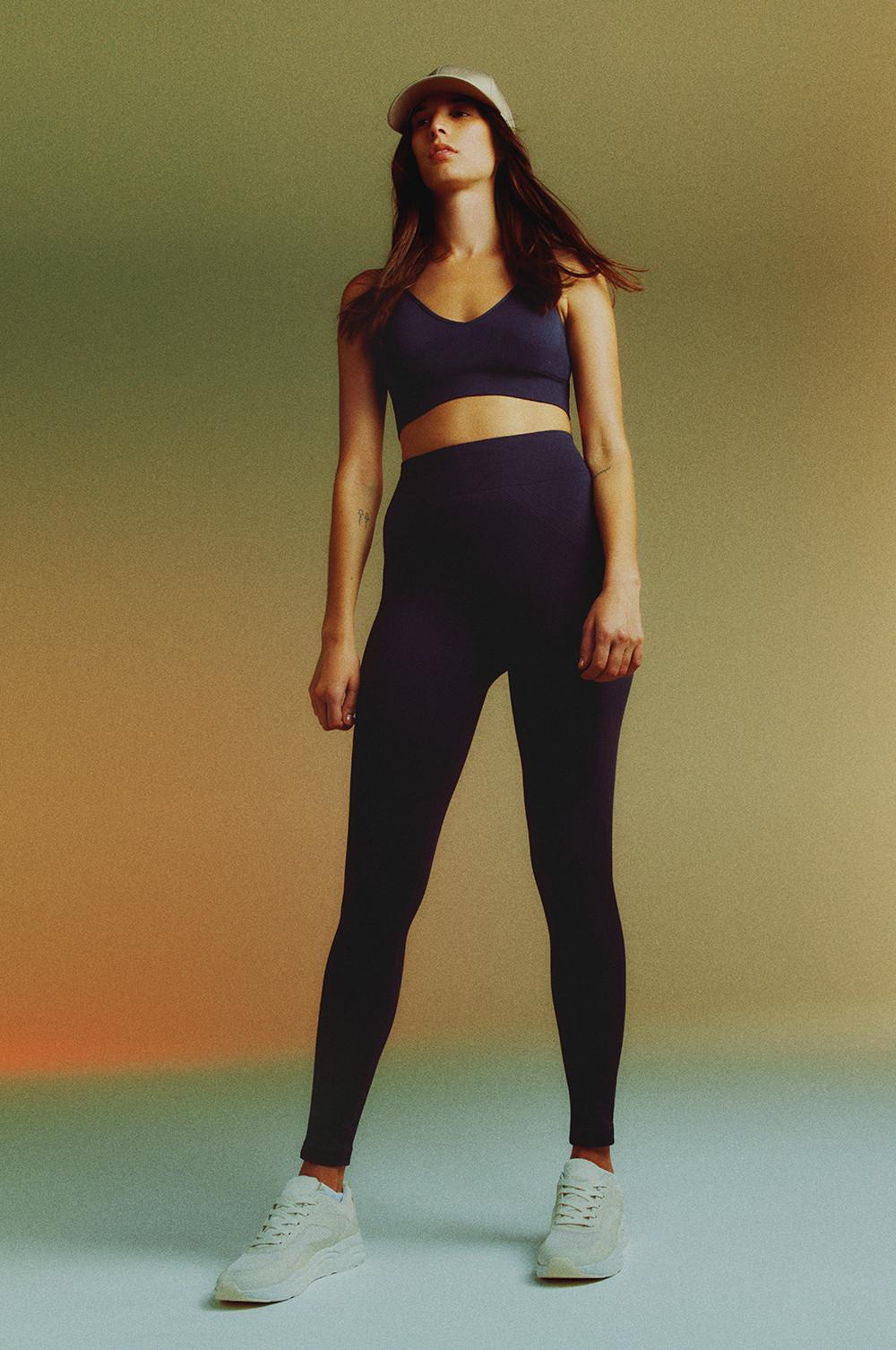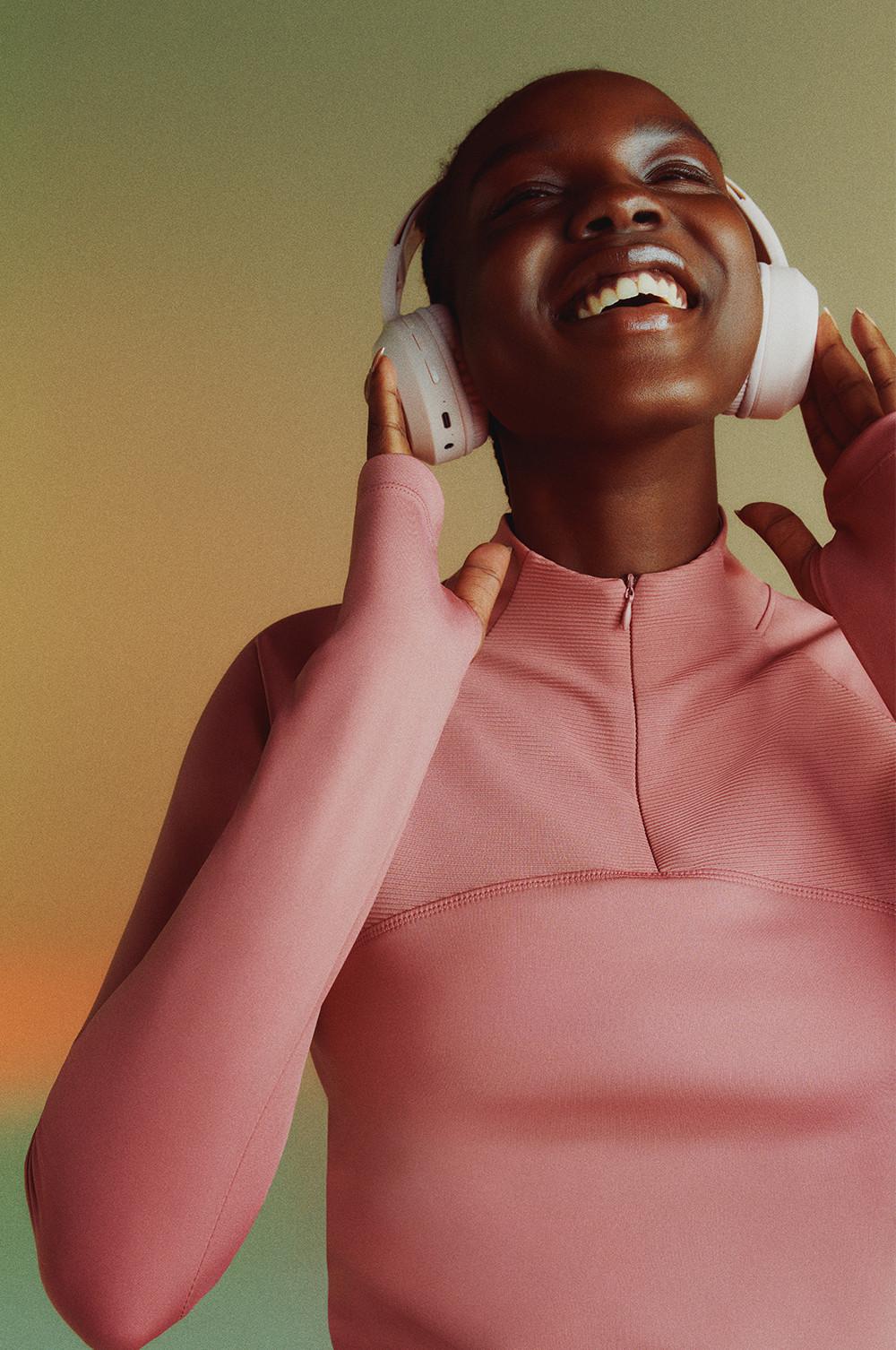 Masz plany po zajęciach jogi? A może czeka Cię cały dzień załatwiania spraw? Wystarczy, że zestawisz ulubioną parę legginsów z topem na ramiączkach, kardiganem lub bluzą narzuconą na stanik sportowy. Nasze legginsy na siłownię wspaniale sprawdzają się również podczas zimowych spacerów. Po prostu połącz je z cieplejszą dzianiną, płaszczem i butami trekkingowymi.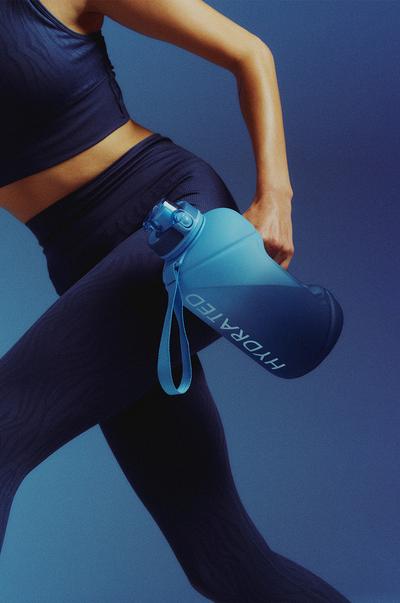 Co powinno trafić do torby na siłownię?
Jeśli masz już wybrany strój na siłownię, to upewnij się, że w Twojej torbie sportowej nie brakuje sprzętu do ćwiczeń – w tym celu rzuć okiem na nasze praktyczne akcesoria na siłownię.
Czapka z daszkiem
Ręcznik z mikrofibry
Torba
Butelka na wodę
Guma oporowa
Buty sportowe
Skakanka
Słuchawki