Kurtki zimowe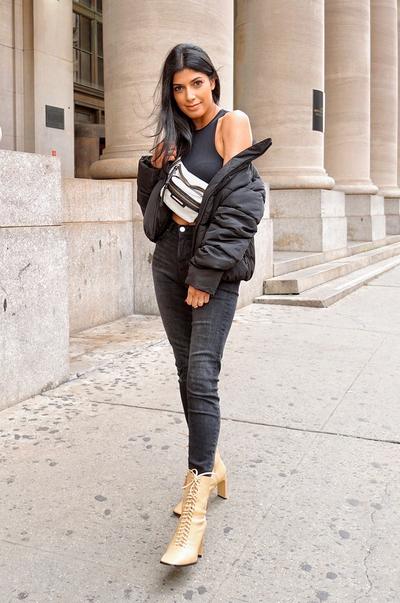 Szukasz nowego okrycia, które pozwoli Ci przetrwać największe mrozy? Czarna puchowa kurtka z pewnością Cię nie zawiedzie. To najcieplejszy ze wszystkich modeli, który stanowi idealne uzupełnienie każdej stylizacji. Ponadto nasze kurtki puchowe zostały wykonane z materiałów pochodzących z recyklingu, czyli są przyjazne dla środowiska.
Nieodzowny jeans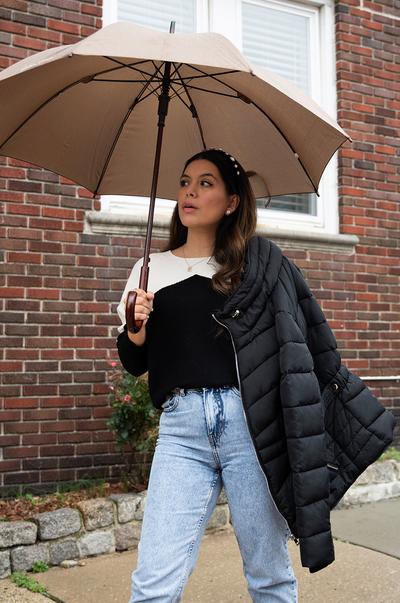 Jeansowe ubrania sprawdzają się przez cały rok. Jeśli Twoja garderoba potrzebuje małej rewolucji, to w naszej kolekcji znajdziesz kroje i modele dopasowane do każdej figury i we wszystkich rozmiarach. Nasze jeansy są wykonane ze zrównoważonej bawełny – wybieraj spośród obcisłych, podkreślających sylwetkę fasonów, lub postaw na te z prostą nogawką. Połącz je z ulubionym ciepłym swetrem o grubym splocie, a całość zwieńcz stylowymi botkami lub sneakersami.
Wszystko, co niezbędne w Twojej szafie

Proste koszulki, bluzki na każdą okazję i bluzy oversize z kapturem to nieodzowne elementy codziennej garderoby. Chcesz urozmaicić swoje outfity do pracy z domu? A może planujesz Netfliksowy maraton i szukasz ciepłych ubrań domowych? U nas znajdziesz zrównoważone modele w popularnych kolorach. Zrównoważona moda jeszcze nigdy nie była tak stylowa!
Primark Cares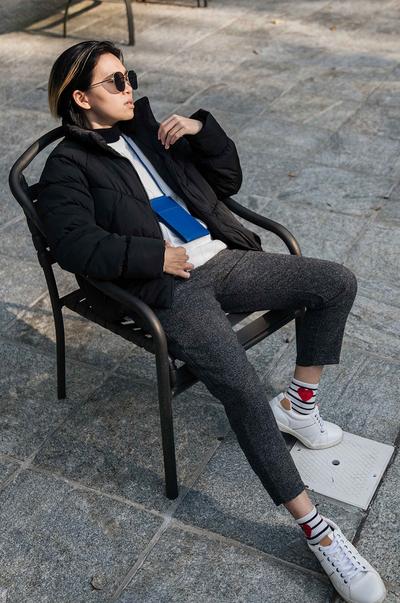 Podczas pobytu w naszym sklepie zwróć uwagę na metki Primark Cares – oznaczono nimi popularne produkty wykonane z myślą o zrównoważonym rozwoju. Wykorzystujemy zrównoważoną bawełnę i materiały z recyklingu oraz ograniczamy zużycie jednorazowych opakowań z plastiku, ponieważ zależy nam na lepszej, bardziej ekologicznej przyszłości.