Styl inspirowany ranczem powraca, a my mamy wszystkie elementy, które pozwolą Ci podążyć za tym trendem. Nasza najnowsza kolekcja ubrań godnych instagramowej ścianki czerpie inspirację z Dzikiego Zachodu – ale nie obawiaj się, to moda, a nie przebrania! Jest pełna preriowych motywów i kowbojskiego szyku – aż chce się radośnie krzyknąć "Juhu!".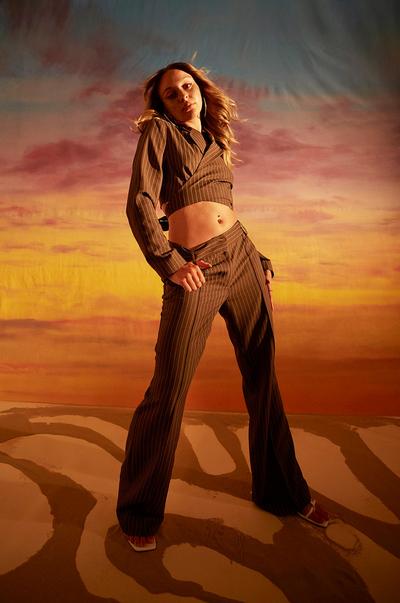 ##Stylizacje jak z westernu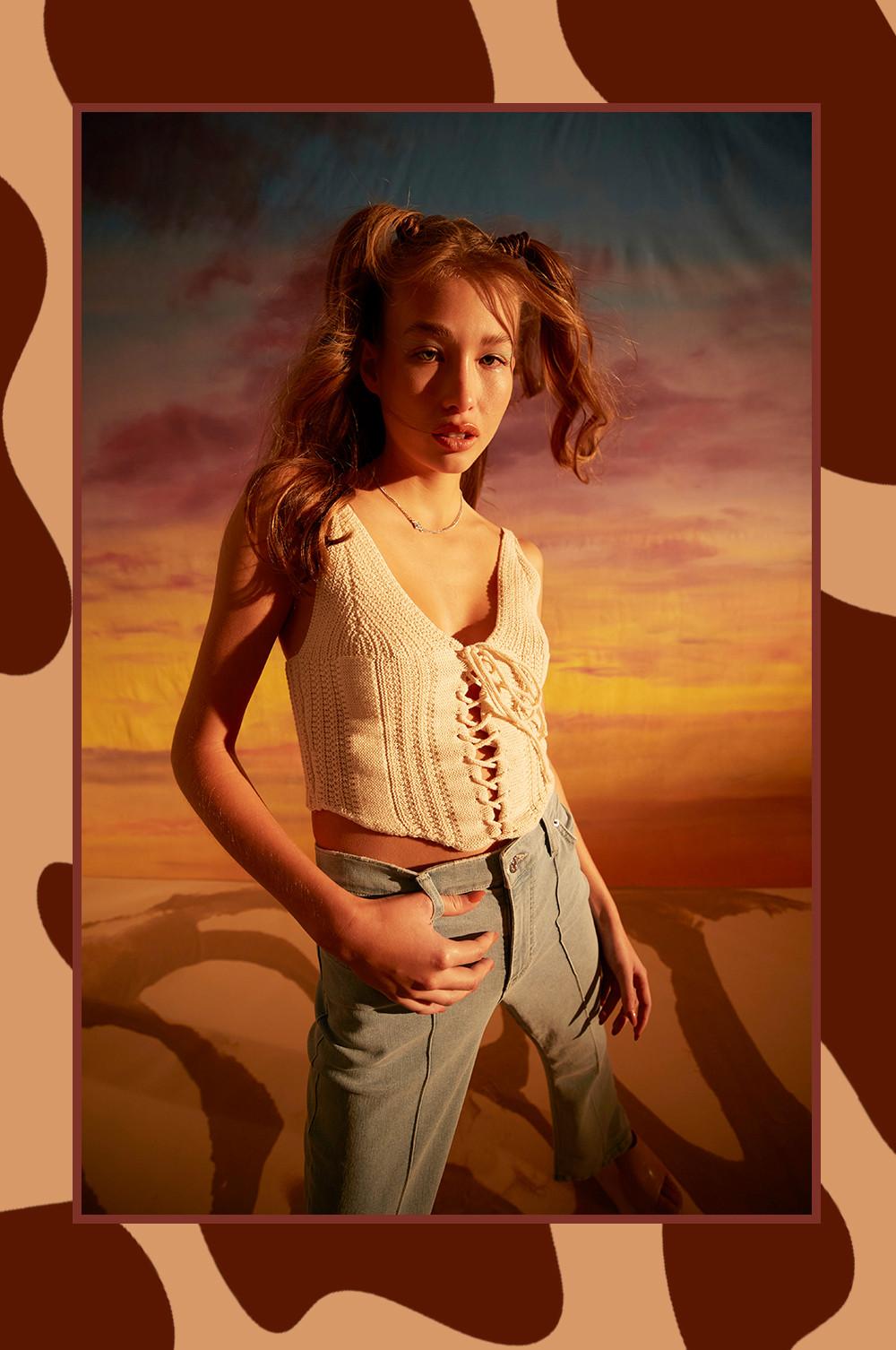 Prócz tego, co oczywiste, czyli kowbojskiego kapelusza i butów, istnieje wiele innych, stylowych sposobów, by nawiązać do westernowych motywów. Do wyboru masz topy szydełkowe i w stylu mleczarskim z wiązanymi, gorsetowymi detalami lub inspirowane stylem vintage, dziecięce T-shirty w delikatnych pastelowych odcieniach. Sukienki preriowe z kwiecistymi nadrukami idealnie ukażą kobiecą wersję tego trendu, a dopasowane ubrania w brązowych odcieniach nadadzą Ci wygląd miejskiej kowbojki.
Jeans na Dzikim Zachodzie to podstawa, więc sięgnij po nasze jeansowe dzwony z ozdobnymi szwami i jeansowe spódnice tenisowe, które możesz łączyć i mieszać z wieloma elementami. Mamy wszystko, co trzeba – możesz ubrać się od stóp do głów w stylu rodeo lub podejść subtelniej do tego trendu.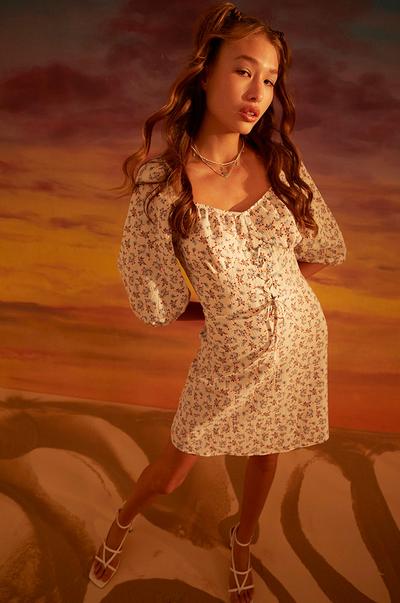 Krowie łatki
Nadruk w panterkę idzie na razie w odstawkę, bo pojawił się nowy i modny zwierzęcy wzór. Postaw na krowie łatki! Choć pozornie motyw ten może się wydawać mniej efektowny niż inne inspirowane dzikimi zwierzętami wzornictwo, w tym sezonie będzie królował nadruk w stonowanych barwach. Ponadto te często brązowe lub czarne odcienie sprawiają, że łatwo go łączyć z rozmaitymi elementami.
Zarzuć lasso na swoje ulubione ubrania i włącz powtarzanie Old Town Road na swojej playliście.