Nareszcie – sezon festiwalowy powraca w wielkim stylu i nie chodzi już tylko o muzykę. To także idealna okazja, żeby iść na całość podczas kompletowania swojej stylizacji. Masz już bilet? W takim razie pora zaplanować swój outfit.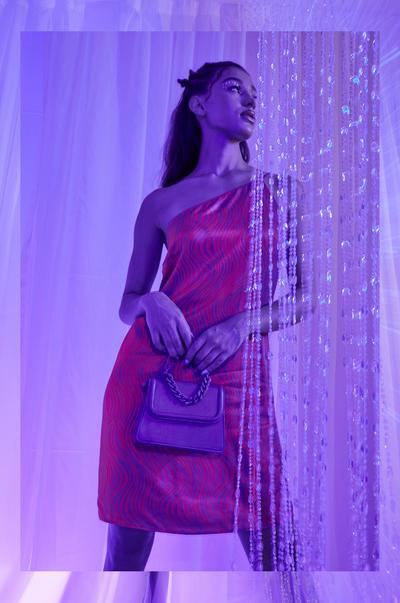 Pomysły na festiwalowe outfity
Wyraź siebie i postaw na energiczną stylizację, która będzie się wyróżniać z tłumu. Nasze efektowne modele sprawią, że będziesz się czuć i wyglądać jak VIP. Wybieraj spośród metalicznych i brokatowych wykończeń o wysokim połysku oraz psychodelicznych wzorów, a także satynowych elementów ubioru w rozmaitych kolorach, z których możesz tworzyć dowolne kompozycje.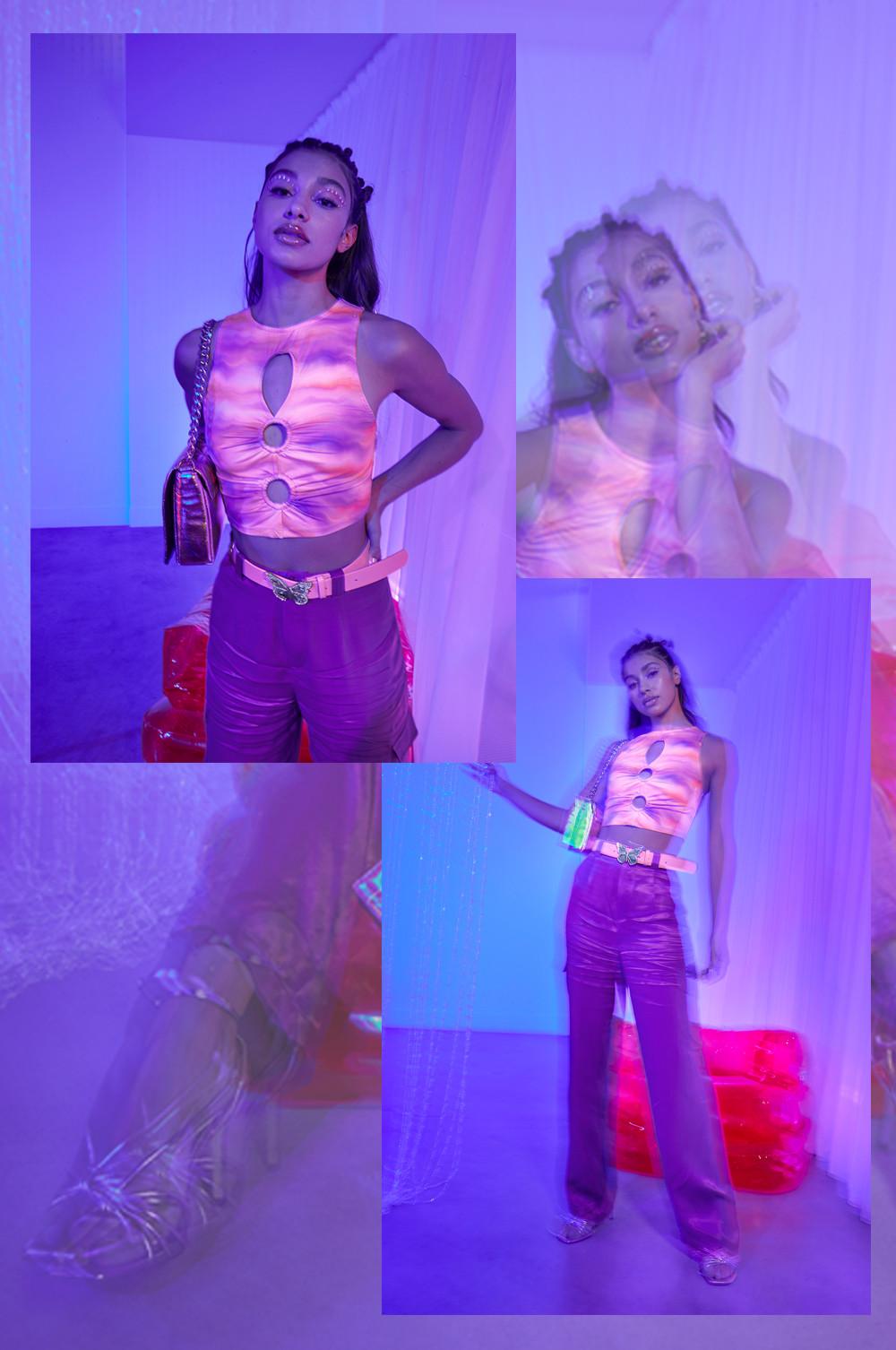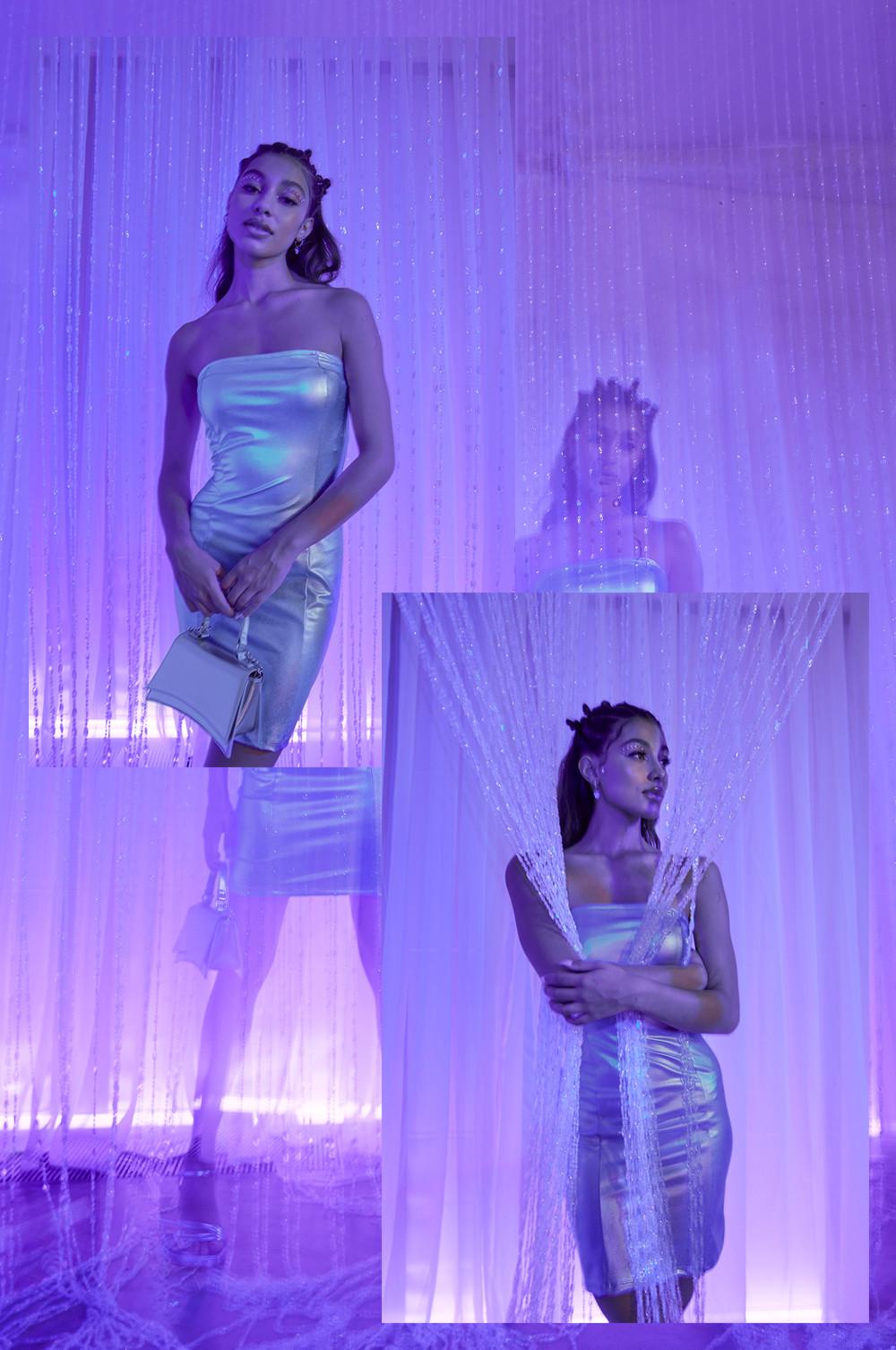 Daj odetchnąć swoim ulubionym jeansowym szortom – dla odmiany wskocz w jaskrawe bojówki i stwórz stylizację w festiwalowej odsłonie. Wybierasz się na zagraniczny event? A może masz cichą nadzieję, że trafisz na dobrą pogodę? W obu przypadkach warto wypróbować połączenie praktycznej plisowanej spódnicy z body o bokserskich wycięciach albo z naszą metaliczną sukienką mini. Do tego dobierz botki i nerkę.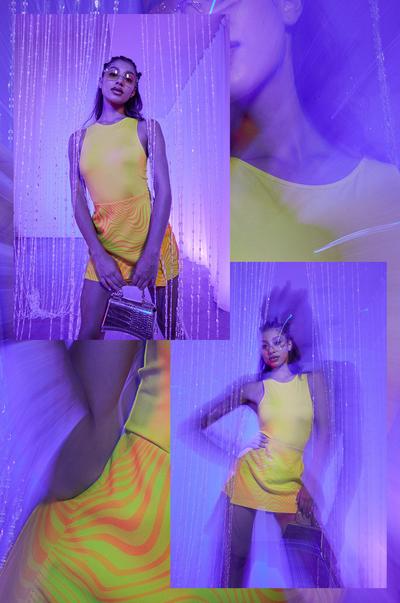 Zachwycające komplety
Poczuj się jak gwiazda wieczoru – przetańcz cały dzień (i całą noc) w naszym zniewalającym komplecie, który wręcz tryska energią. Brokatowy lureks to tkanina, która zapewnia komfort i po prostu świetnie wychodzi na zdjęciach – w sam raz na Instagrama. Nasz wiązany na szyi niebieski top z modnym pierścieniem tworzy zgrany duet z pasującymi do niego legginsami-dzwonami.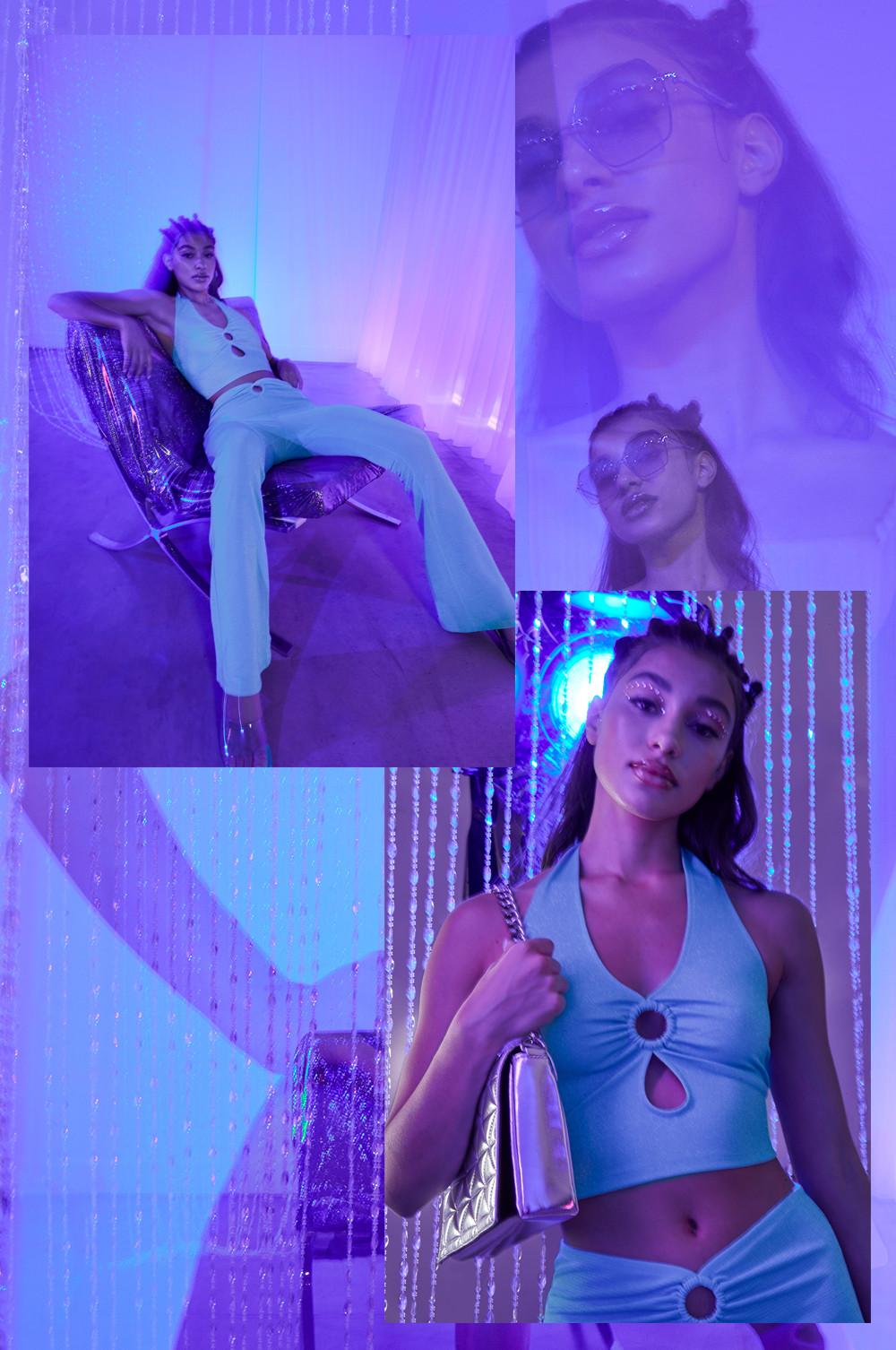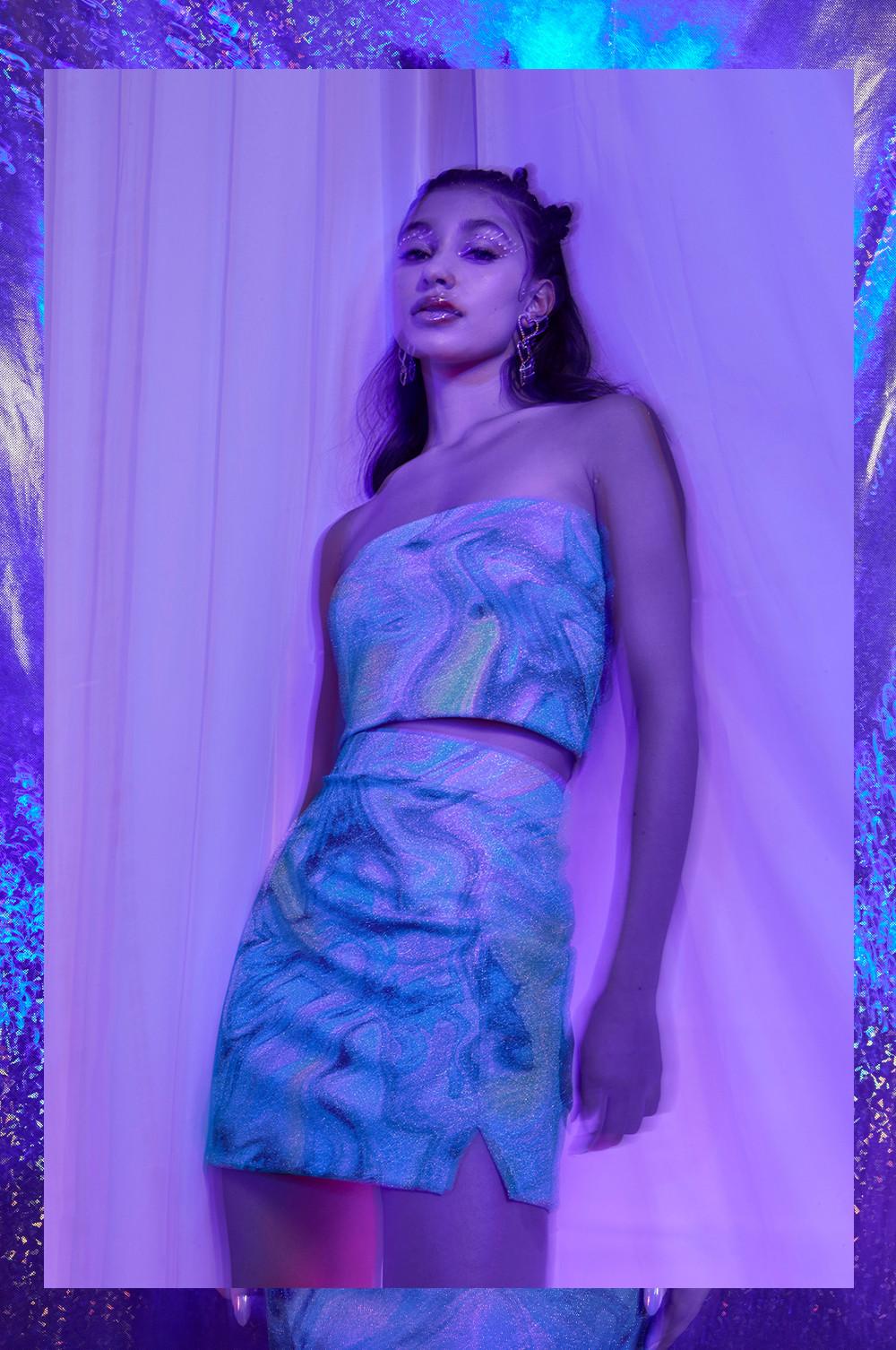 Nasz komplet ze wzorem w zawijasy rodem z lat 70. składa się z topu bandeau i spódniczki mini – jest zdecydowanie warty uwagi. Całość zwieńcz satynową chustką na głowę, okularami przeciwsłonecznymi oversize i torebką crossbody, która uwolni Twoje dłonie.