*Ceny podane w poniższym artykule odzwierciedlają rzeczywiste ceny obowiązujące w dniu jego publikacji. Ceny te mogą sporadycznie ulegać zmianom i różnić się od cen widocznych w poszczególnych sklepach Primark.
Od rozszerzanych jeansów w stylu lat siedemdziesiątych po popularne w latach dziewięćdziesiątych jeansowe bojówki – przewijaj dalej i odkryj stylizacyjne porady od influencerek Faye i Laury.
Rozmaite stylizacje: Jeansy w stylu bojówek
Chętnie noszone w latach 90. bojówki w roku 2023 znów będą na topie. Wiele kieszeni zawsze się przydaje – to jasna sprawa – ale jeśli masz ochotę na trochę odmiany w kwestii modnych spodni, może wypróbujesz jeansowe bojówki? Podobnie jak nasze ulubione jeansy z szerokimi nogawkami, również bojówki dostępne są w wielu różnych kolorach, między innymi w khaki, który wybrała Faye. W tym odcieniu naprawdę wyglądają jak klasyczne spodnie cargo. W stylizacjach na co dzień zestawiaj je ze swobodnymi, wygodnymi ubraniami o kroju oversize i akcesoriami w naturalnych kolorach.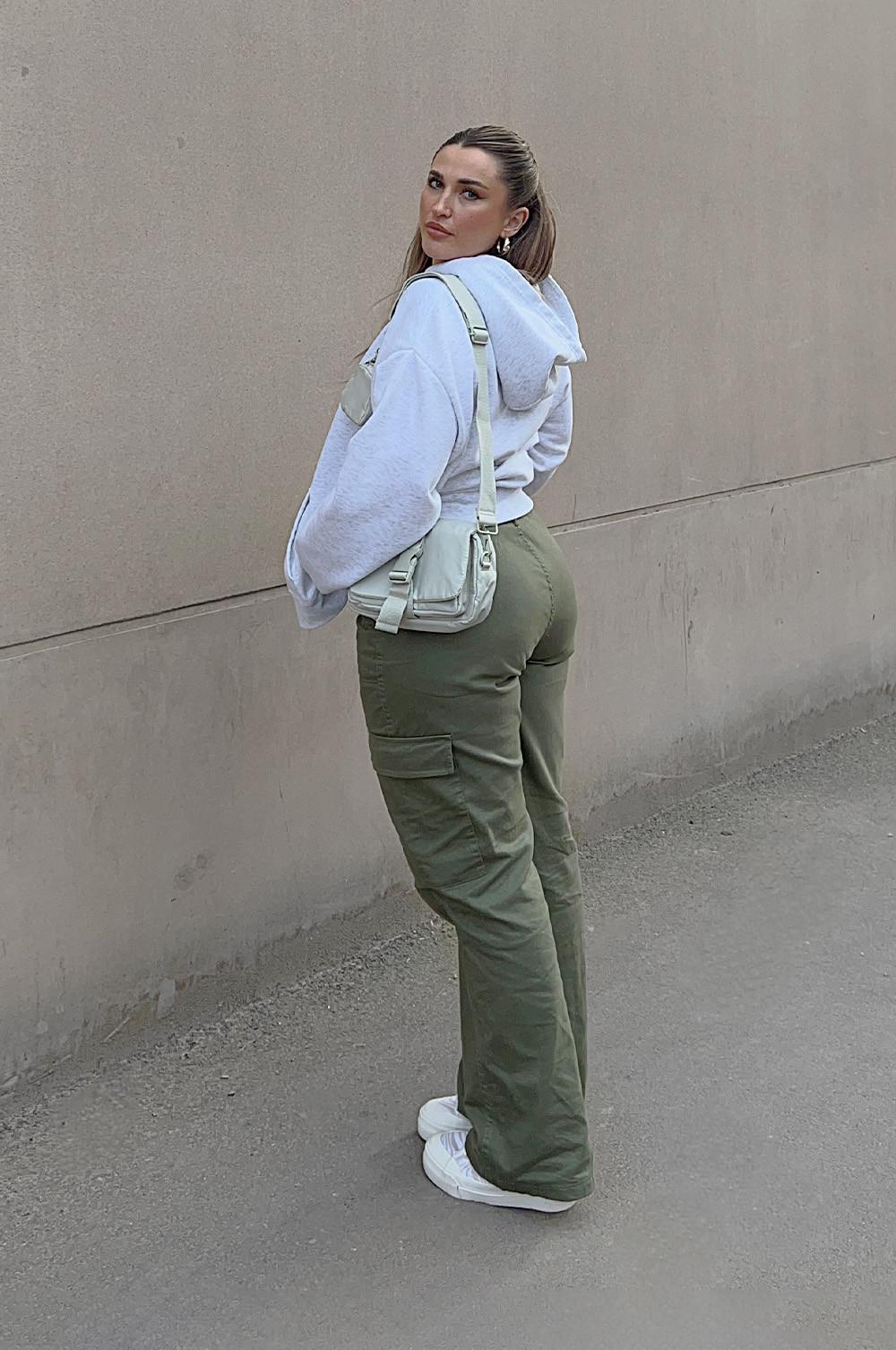 Planujesz włożyć jeansy na wieczorne wyjście? Dobry pomysł! Nie zapomnij, by w takiej stylizacji pojawiły się również bardzo kobiece, miękkie materiały i detale, które będą stanowić kontrast dla roboczego stylu bojówek. Co lubi nosić na takie okazje Faye? Stawia na koronki i warstwową stylizację. Do takich spodni możesz założyć koronkowe body lub top gorsetowy i buty na obcasie. Efekt? Zmysłowy look, w którym wcale nie rezygnujesz z wygody. A jeśli temperatura w tym dniu nie rozpieszcza, dorzuć kurtkę ze sztucznej skóry!
Rozmaite stylizacje: Jeansowe dzwony
Najbardziej charakterystyczny, definiujący dekadę krój jeansów? Jeansowe dzwony oczywiście! Od kilku ostatnich lat znów niezwykle popularne są stylizacje z rozszerzanym dołem, nawiązujące do lat siedemdziesiątych. Wszystko za sprawą zgrabnie podkreślających sylwetkę jeansów typu dzwony. Laura postawiła na stylizację w naturalnym stylu i wybrała kremowe kolory oraz ciekawe faktury. Torebka z kożuszka i loafersy dopełniają jej strój, ale to dzwony grają w nim główną rolę.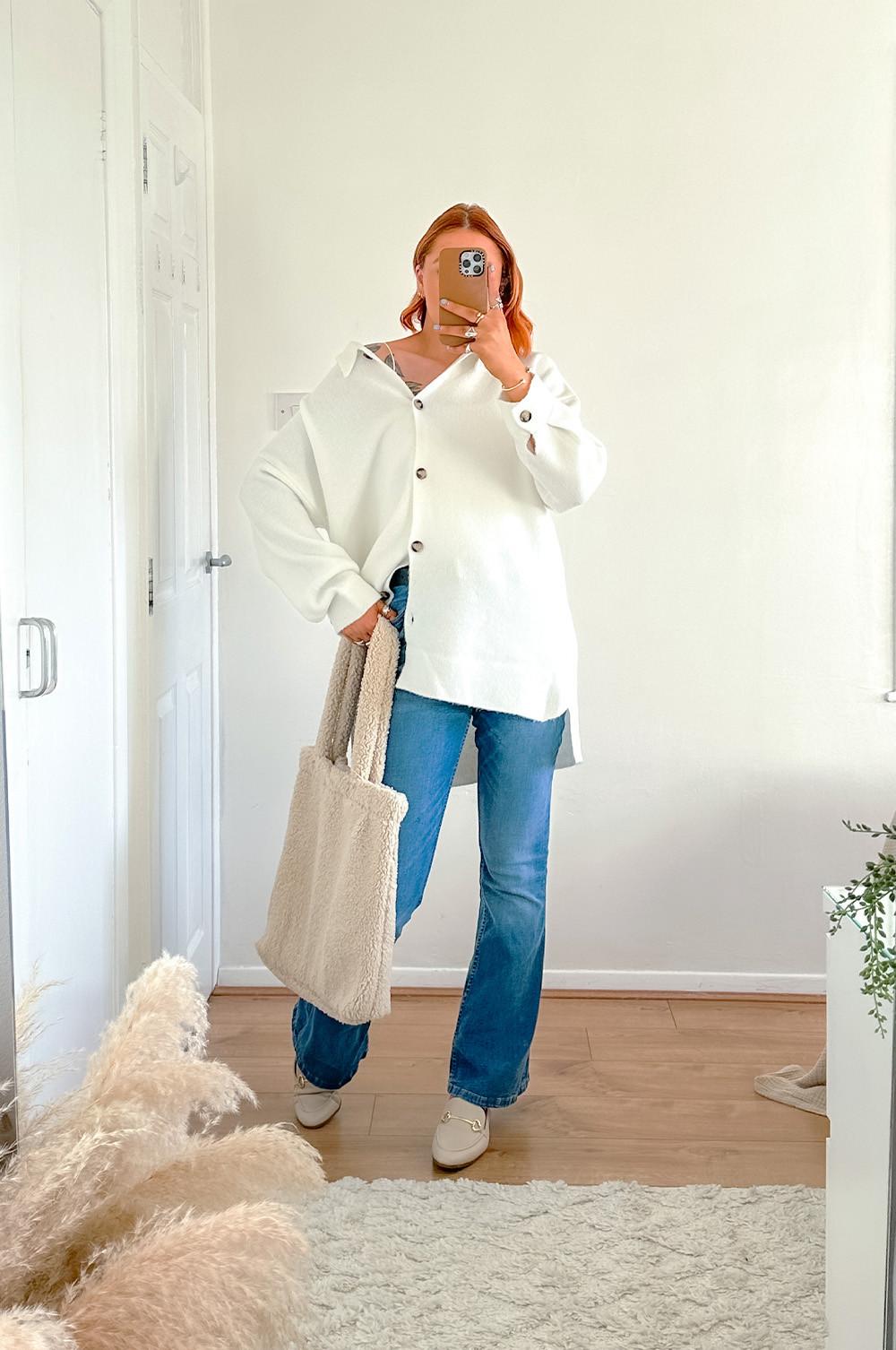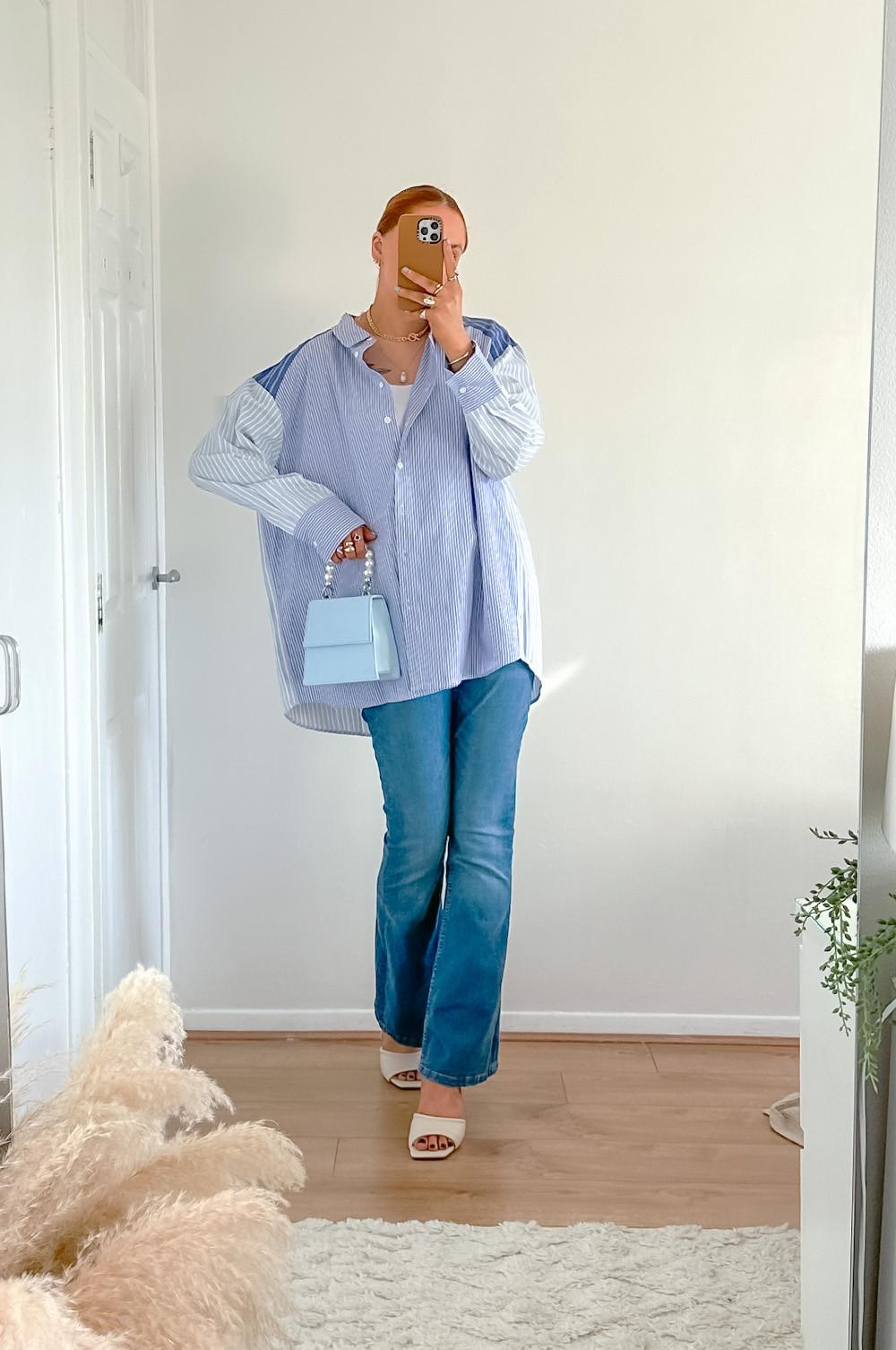 A co na wieczorne wyjście? Ona zadaje szyku w niebieskich odcieniach. Wybierz oversize'ową popelinową koszulę, aby nadać sylwetce odpowiednie proporcje, i wskocz w buty na obcasie z odkrytymi palcami, które odsłonią nieco ciała i optycznie wydłużą nogi. Jeszcze tylko ozdobiona perełkami torebka, luksusowa złota biżuteria i gotowe!