*Ceny podane w poniższym artykule odzwierciedlają rzeczywiste ceny obowiązujące w dniu jego publikacji. Ceny te mogą sporadycznie ulegać zmianom i różnić się od cen widocznych w poszczególnych sklepach Primark.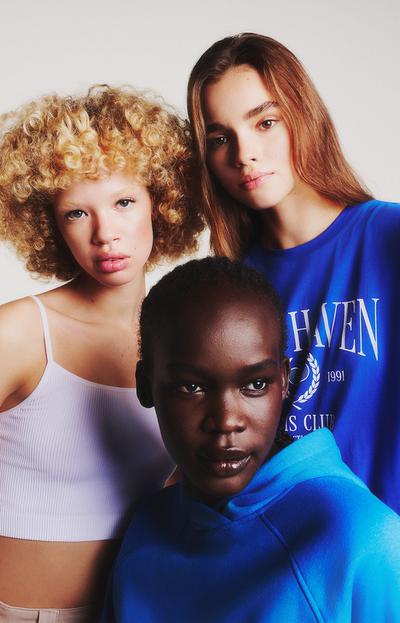 Odcienie błękitu
Styczniowej chandrze mówimy stanowcze "nie" i obstawiamy, że kobaltowy błękit stanie się najmodniejszym kolorem w nadchodzącym roku. Wyrazisty, uniwersalny, a zarazem poprawiający nastrój odcień błękitu ma szansę trafić do Twojej szafy wprost z pokazów mody.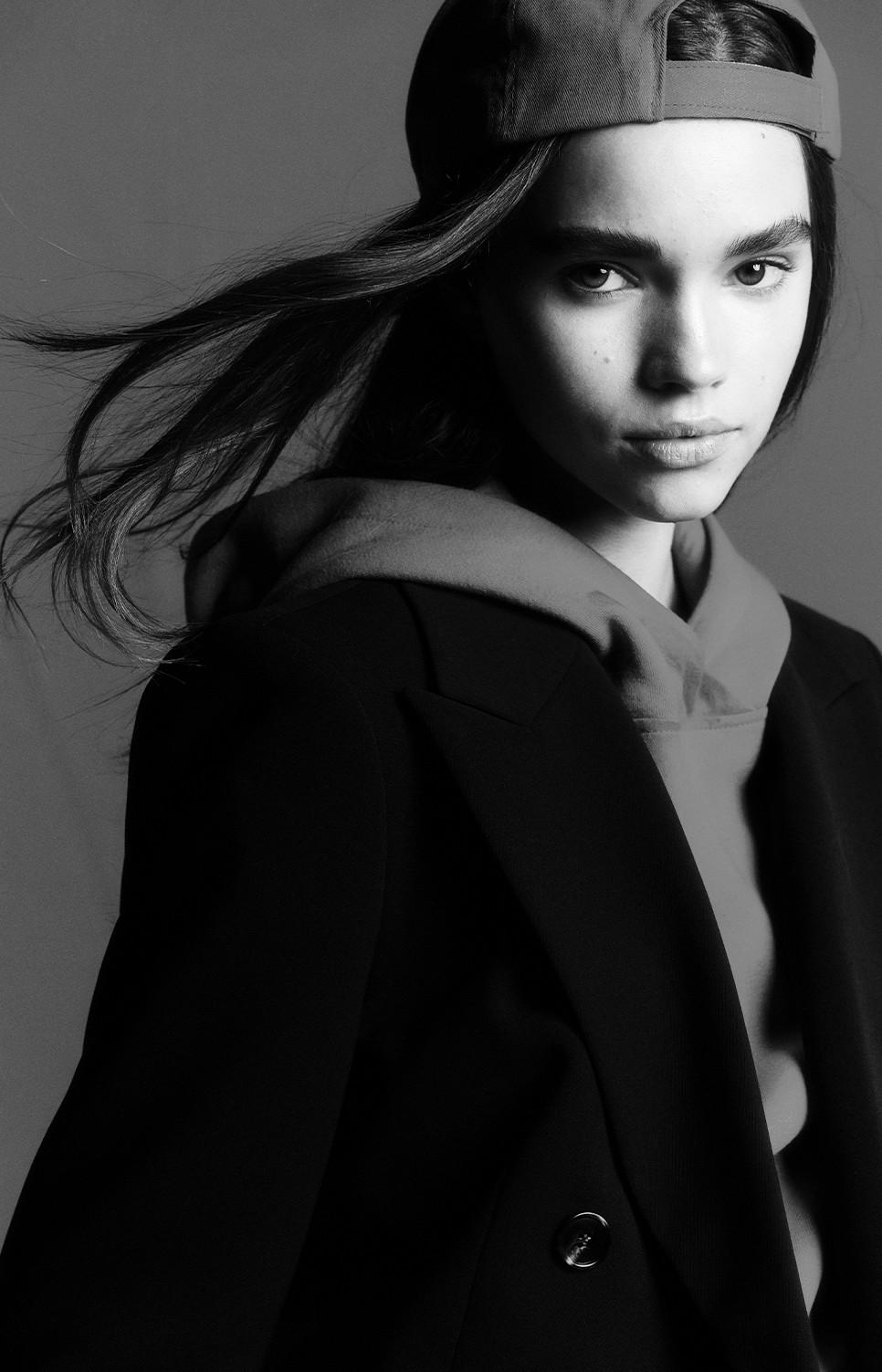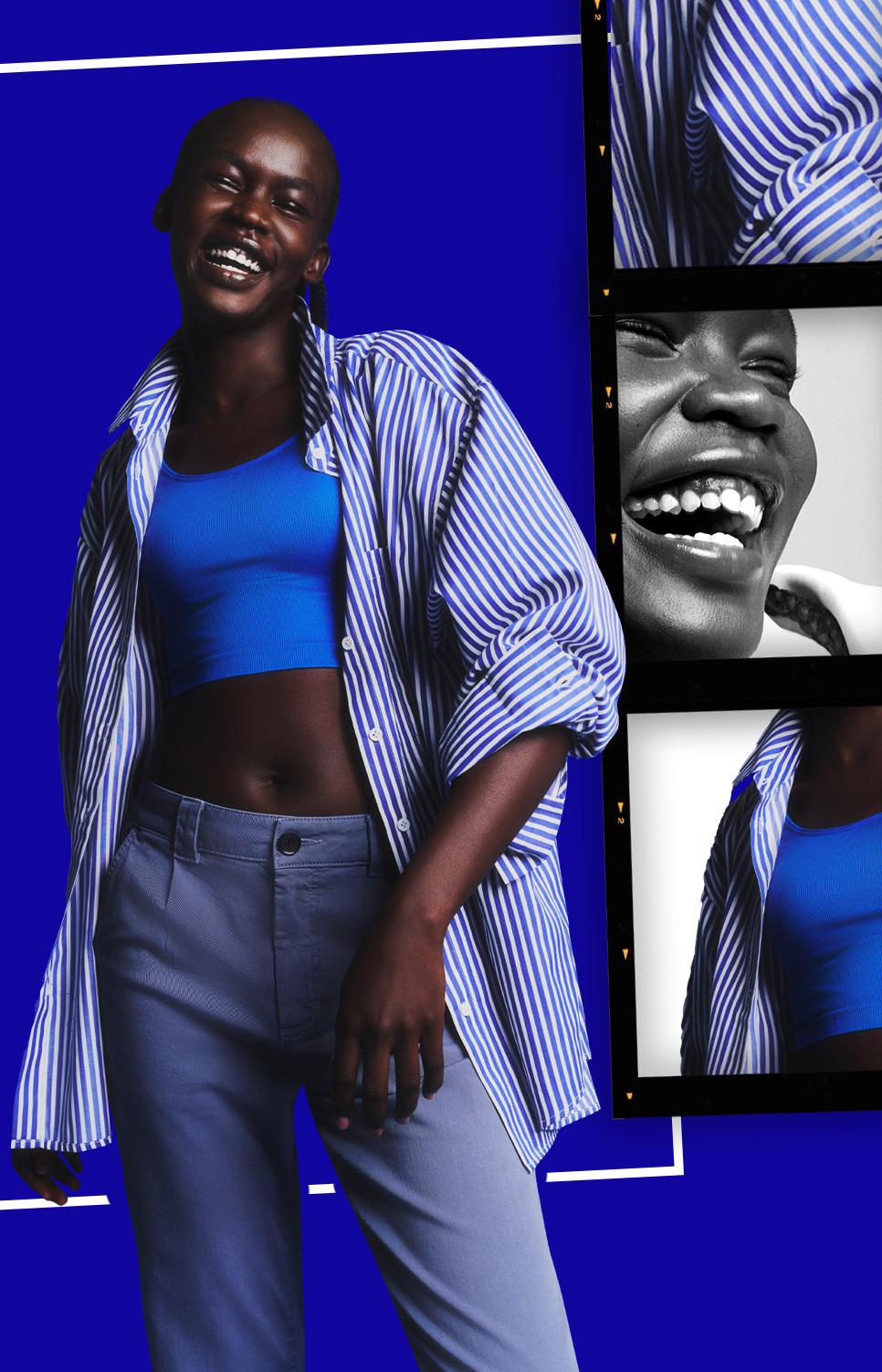 Wyprzedzaj trendy, kupując niezbędne modele w kobaltowo-błękitnych odcieniach – od beanie i czapek z daszkiem aż po bluzy z napisami i bezszwowe legginsy.
Garderoba kapsułowa na nowy rok
Jak nadążyć za trendami, a jednocześnie zaoszczędzić? Najważniejsze to zainwestować w solidne fundamenty stylowej garderoby. Skompletuj przemyślany zestaw podstawowych modeli, które możesz nosić raz po raz i wkładać na zmianę, aby tworzyć niezliczone warianty stylizacji dostosowanych do pogody i panującej mody.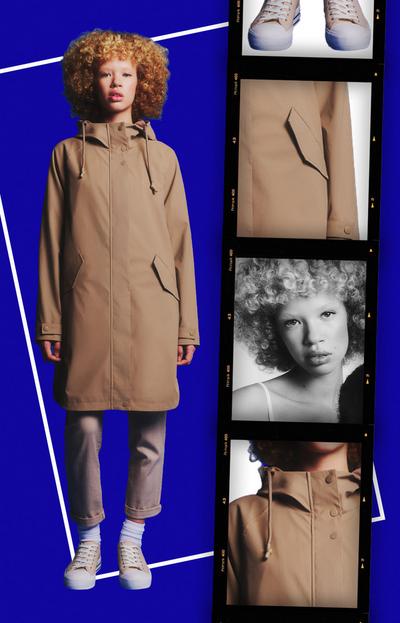 Jeśli w Twoim modowym arsenale brakuje marynarek, to sięgnij po jedną z naszych propozycji w neutralnych kolorach. Marynarka świetnie sprawdzi się zarówno w eleganckich, jak i swobodnych stylizacjach. Śledzisz najnowsze instagramowe trendy? Postaw na nieco większy rozmiar – wtedy można ją narzucić na bluzę z kapturem i top z grubej dzianiny.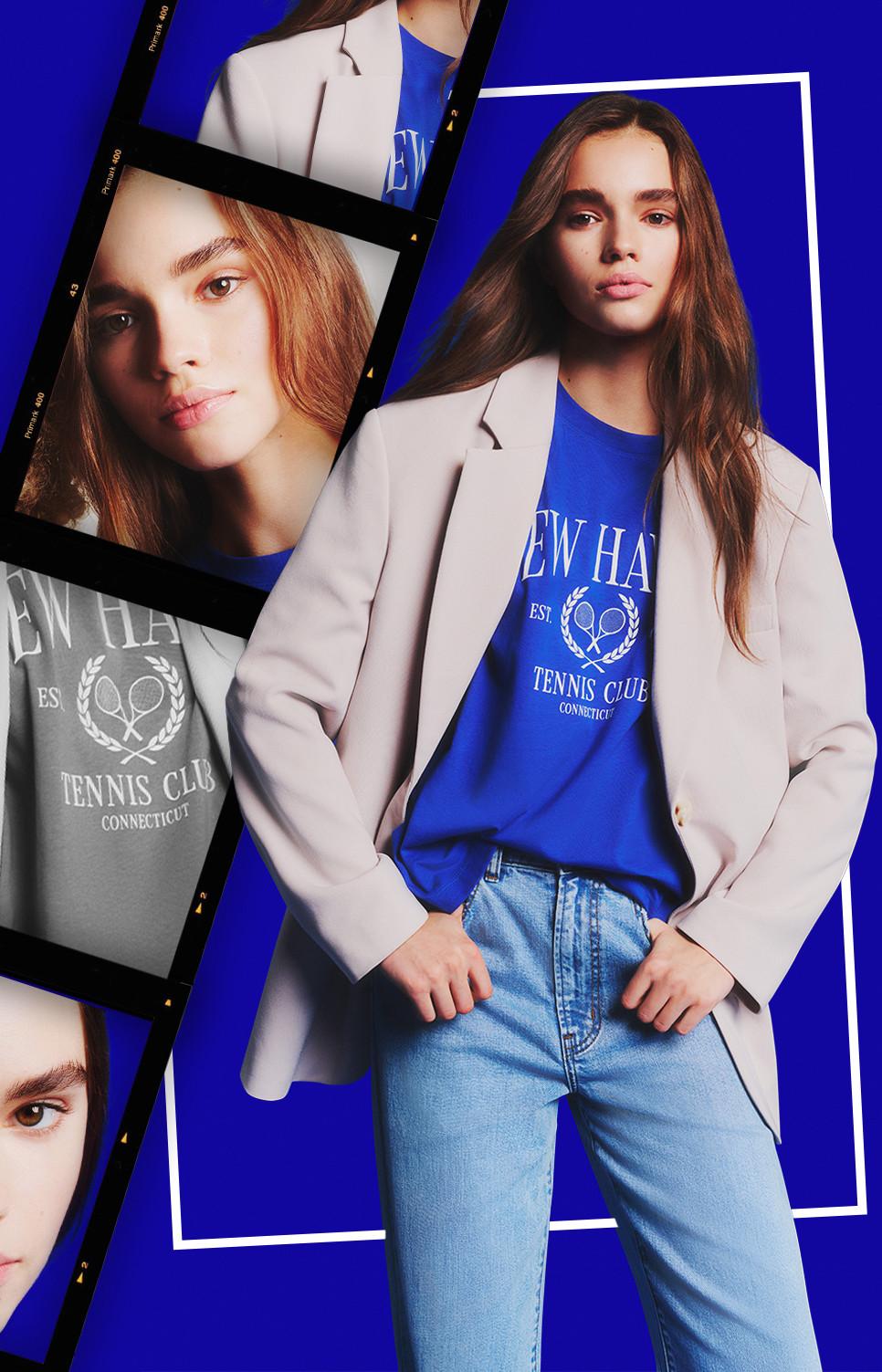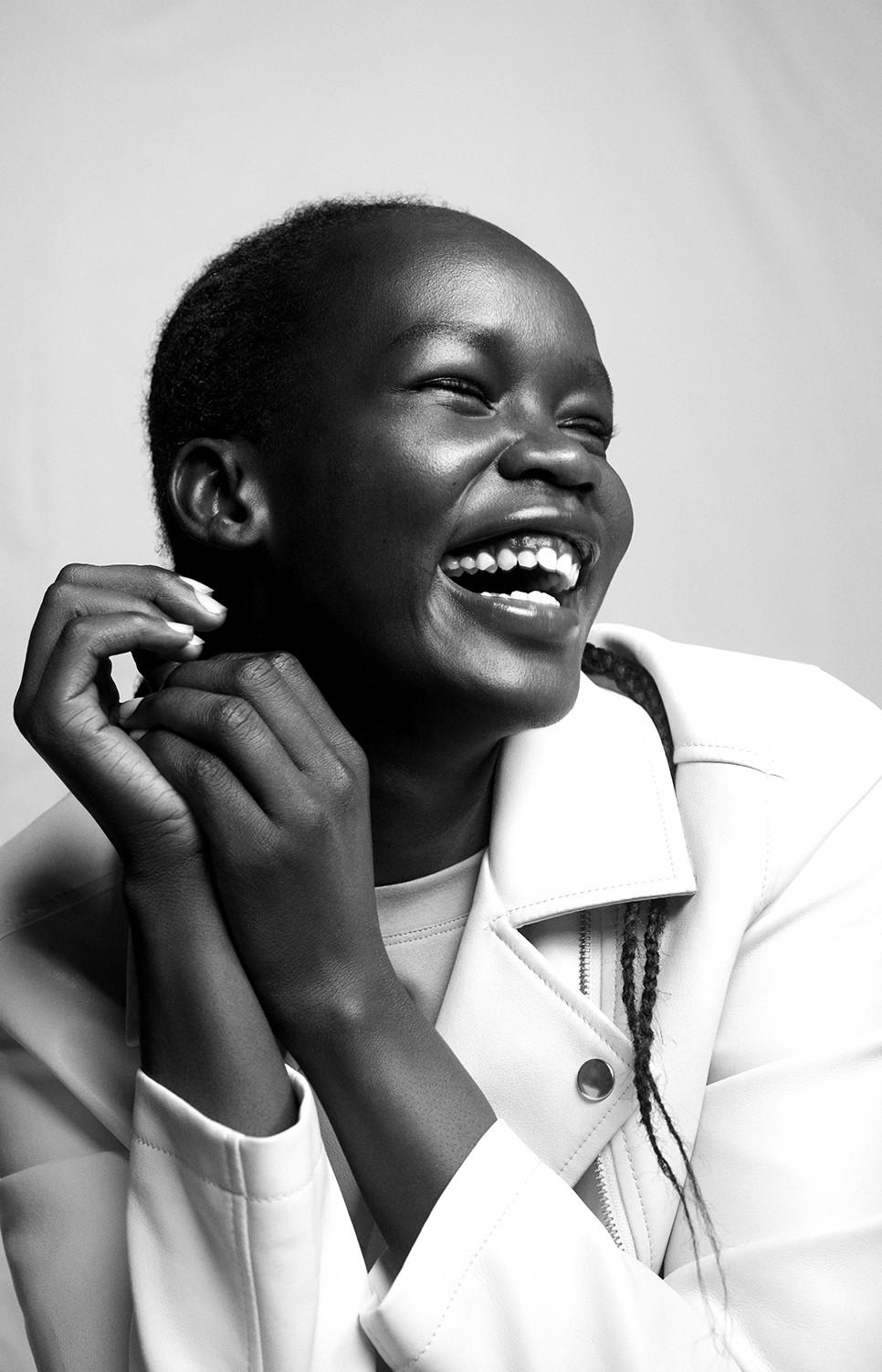 Marynarka to również świetny wybór, kiedy chcesz wyskoczyć na kawę w sportowym ubraniu lub dodać nieco elegancji domowemu outfitowi na luzie. Odzież wypoczynkowa w stylu preppy i popelinowe koszule też stanowią niezawodny dodatek do garderoby na nowy rok. Są łatwe w stylizacji i pozwalają tworzyć naturalne kompozycje – obie górne części outfitu bez problemu dopasujesz do rzeczy, które masz już w szafie.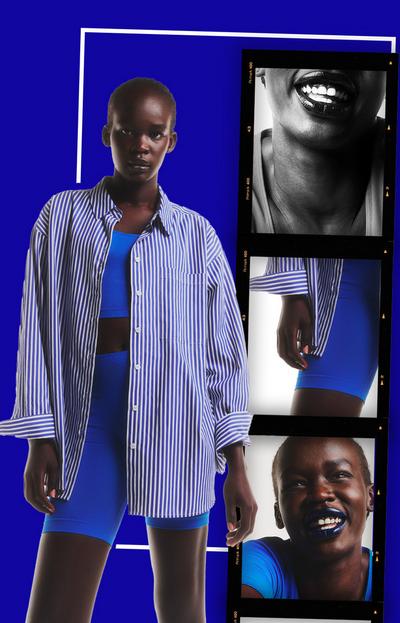 Wczuj się w obecny trend stylu uczelnianego, nie nadwyrężając swojego budżetu. Sięgnij po nasze bluzy Ivy League z napisami lub postaw na nutkę elegancji, wybierając nasze koszule popelinowe w paski oraz modele w rozmaitych kolorach.