Jeśli wciąż wybierasz neutralne kolory, cóż... Pora to zmienić. W tym sezonie wszystko kręci się wokół nasyconych barw. Wyraziste kolory zdominowały wybiegi, a Instagram zalały soczyste stylizacje. Jeśli chcesz nadążyć za trendami, postaw na bloki kolorystyczne.
##Czym są bloki kolorystyczne?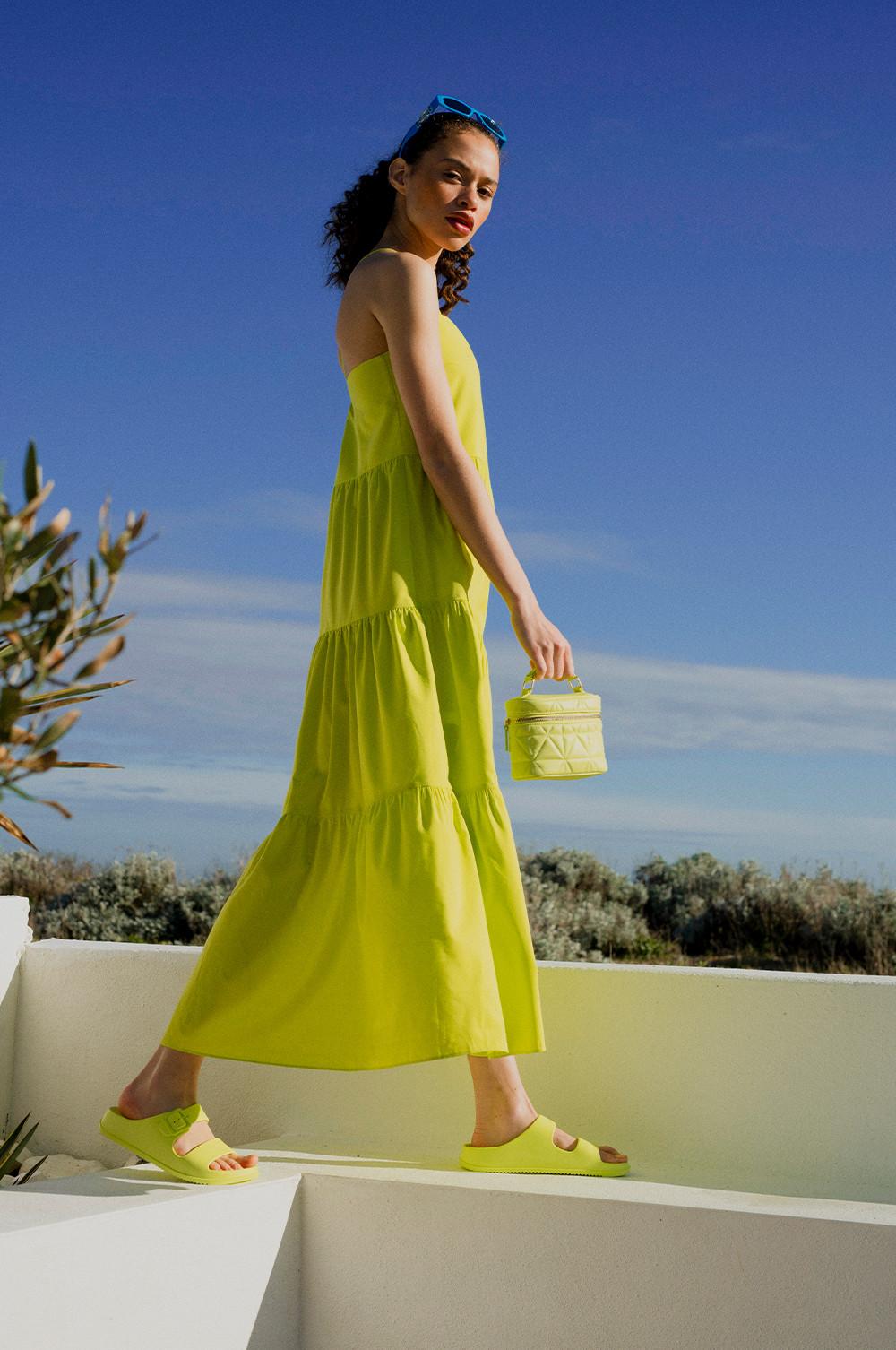 To proste. Bloki kolorystyczne to zestawienie dwóch lub więcej elementów w odważnych kolorach w celu stworzenia wyrazistej stylizacji od stóp do głów. Trend ten pojawił się na wybiegach w latach 60. i od tej pory stale gości w modowym kanonie.
##Propozycje bloków kolorystycznych
Niebieski i zielony do siebie nie pasują? Bzdura! Modne bloki kolorystyczne to nie tylko wyraziste barwy, które pozytywnie wpływają na nasze samopoczucie, ale również zerwanie z dotychczasowymi zasadami. Nasze ulubione zestawienia? Wyrazisty róż z soczystą mandarynką i elektryzujący błękit w połączeniu z limonkową zielenią. Spokojnie możesz jeszcze dołożyć kultowe letnie nadruki. Przełam nietypowe zestawienia kolorystyczne kwiecistymi wzorami lub drobną kratką i postaw modową kropkę nad i, dobierając akcesoria.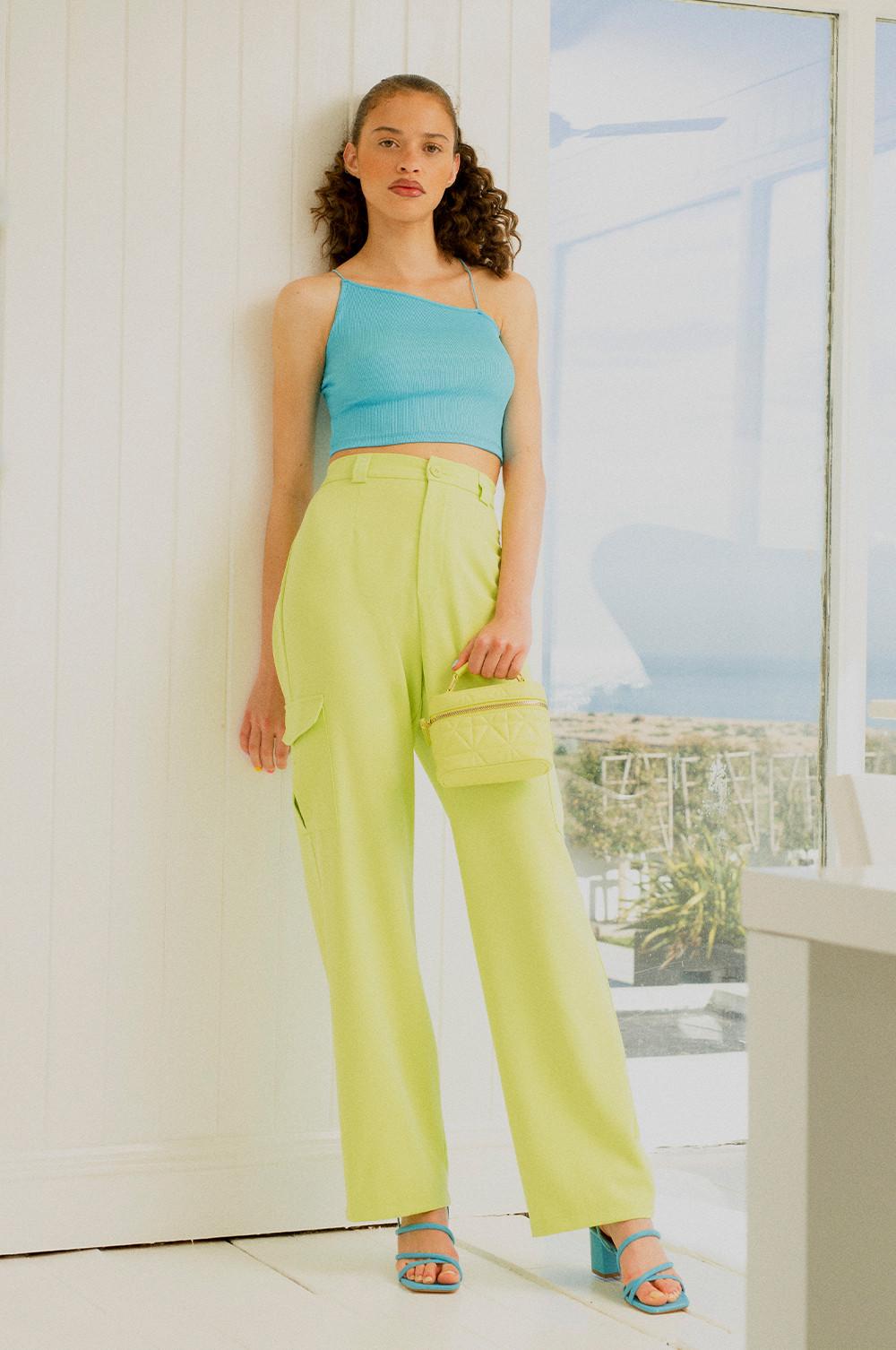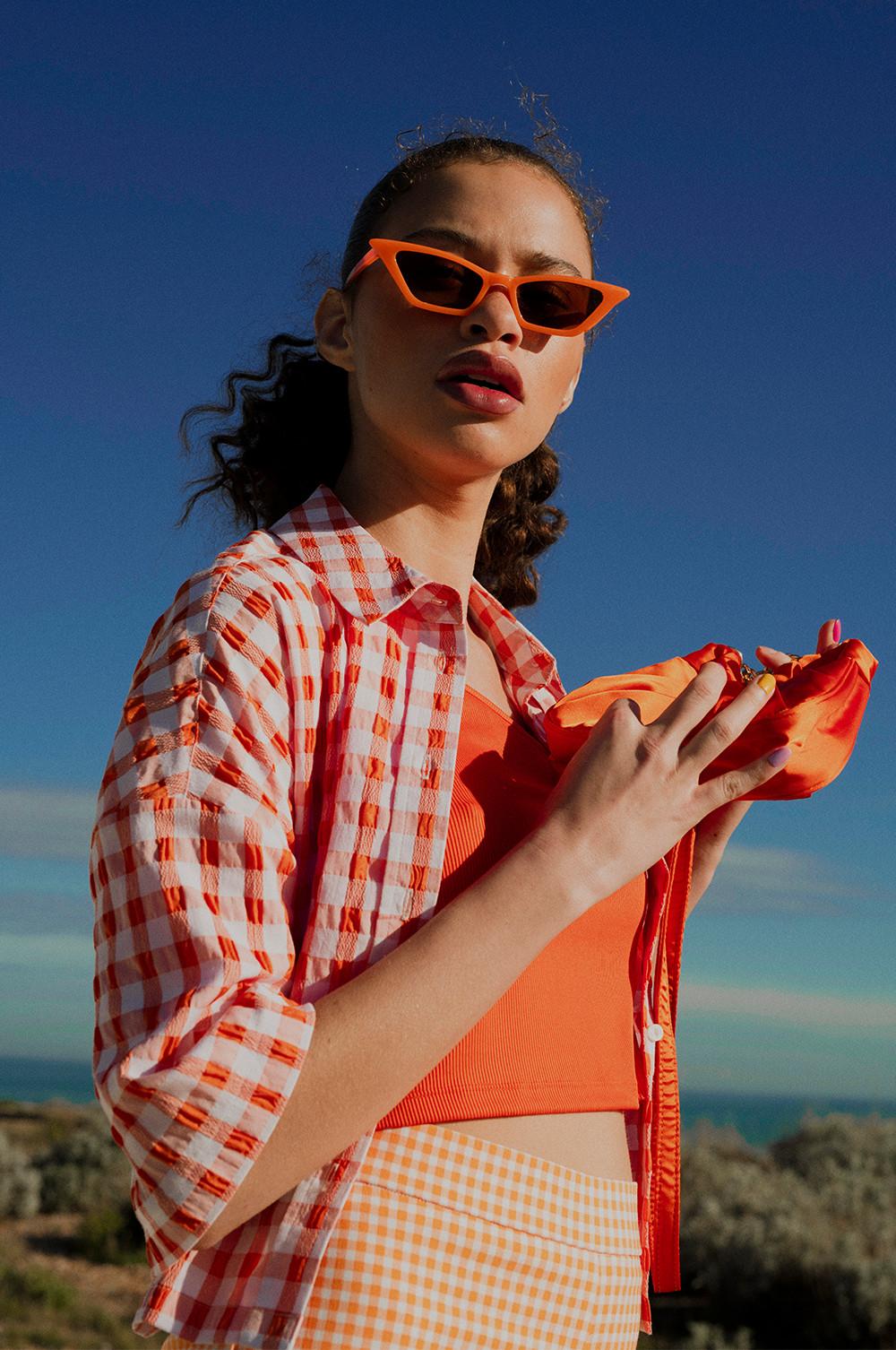 ##Letnie niezbędniki w stylu lat 2000.
Mikrominispódniczka powraca w wielkim stylu. Co Ty na to? Pomarańczowa minispódniczka z paskiem inspirowanym latami 90. to wyróżnik letniego stroju, który idealnie sprawdzi się w zestawieniu z asymetrycznym topem na ramiączkach oraz wiązanymi sandałami.Jeśli zazwyczaj sięgasz po jeansowe spodenki, możesz zgarnąć punkty za styl, stawiając na kolorowy denim. Nasze kobaltowe bermudy idealnie sprawdzą się w zestawieniu z modną krótką koszulką i plażową koszulą.