Tęskniliśmy za Wami i bardzo się cieszymy, że już niebawem na naszej stronie i naszych kanałach w social mediach znów będziemy publikować Wasze zdjęcia: oryginalne stylizacje, inspirujące stroje Waszych maluchów, eleganckie wnętrza i słodkie pyszczki zwierzaków. A wiecie, co jest najlepsze? Trafienie na nasze kanały jest teraz jeszcze prostsze!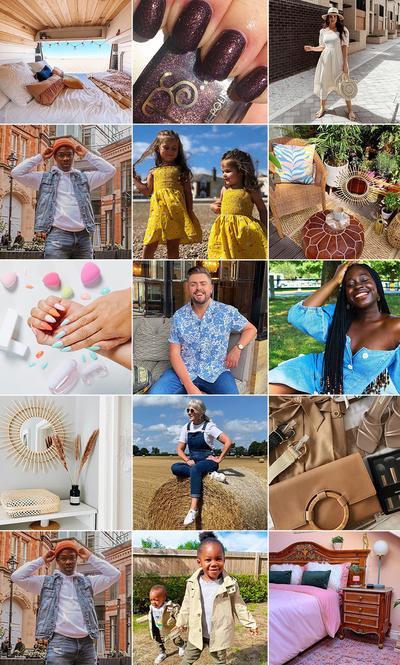 Ty też możesz wziąć udział – to proste! Jeśli chcesz, by Twoje zdjęcie miało szansę do nas trafić, wystarczy, że udostępnisz na Instagramie swoją najnowszą stylizację Primark, oznaczając nas jako @primark i dodając hashtag #Primania. Czytaj dalej, aby dowiedzieć się, jak uzyskać najlepsze ujęcia Primania.
Najlepsze wskazówki
Nie używaj filtrów
Choć dodanie do zdjęcia zwierzęcych uszek, tekstu lub ramki może być kuszące, unikaj stosowania filtrów i nadmiernego przerabiania swoich zdjęć. Nie chcemy, by cokolwiek odwracało uwagę od Waszych stylizacji i pięknych uśmiechów!
Schludne, przejrzyste tło
Swoje zdjęcia możesz wykonywać w najróżniejszej scenerii – od toaletki po miejskie przestrzenie. Warto jednak zadbać o to, by w tle nie panował nadmierny chaos. Sprawdź też, czy na drugim planie nie są widoczne reklamy ani symbole innych marek – w końcu chcemy pokazać, dlaczego kochamy Primark!
Szczerość i ujęcia z bliska
Naturalność jest w cenie! Uchwycenie na zdjęciu szczerego uśmiechu to niezawodny przepis na sukces. Bardzo cenimy też zbliżenia na produkty Primark w Waszych domach i oczywiście Wasze ulubione elementy garderoby! Liczą się szczegóły 😎.
Postaw na kolory
Nie jesteśmy fanami czarno-białych zdjęć. Chcemy prezentować Wasze trendy makijażowe i domowe wnętrza w całej ich kolorowej okazałości!
Naturalne oświetlenie
Naturalne światło to Twój największy sprzymierzeniec! Unikaj robienia zdjęć w cieniu lub przy słabym oświetleniu i uważaj na odblaski światła odbitego od gładkich powierzchni. No to do dzieła!