W naszej najnowszej edycji Spotlight poznajemy 24-letnią komiczkę stand-upową z Bristolu – Abi Clarke. Śmiej się do rozpuku z Abi i dowiedz się więcej o niej poniżej!
Oglądaj skecze Abi przez cały rok na Instagramie oraz TikToku, które przysporzyły jej popularności. Jej publiczność diametralnie zmieniła się od jej występów dla mężczyzn po pięćdziesiątce, którzy nie rozumieli żartobliwych nawiązań do programu Love Island, gry The Sims czy też sagi "Zmierzch". Dlatego zaczęła nagrywać filmiki w Internecie w poszukiwaniu odbiorców wśród młodych kobiet, które w dużej mierze się z nią utożsamiały.
Abi uwielbia oglądać pełne ekscytacji reakcje swoich fanów na tak bliskie im skecze: "Moja scenka o pozostawieniu gumki do włosów na nadgarstku w dniu ślubu zajmuje szczególne miejsce w moim sercu, gdyż wydawało się, że przemawia ona do tak wielu kobiet. A ja do dzisiaj dostaję mnóstwo zdjęć gumek do włosów! To taki żart sytuacyjny między moimi wszystkimi fanami. Uwielbiam go!"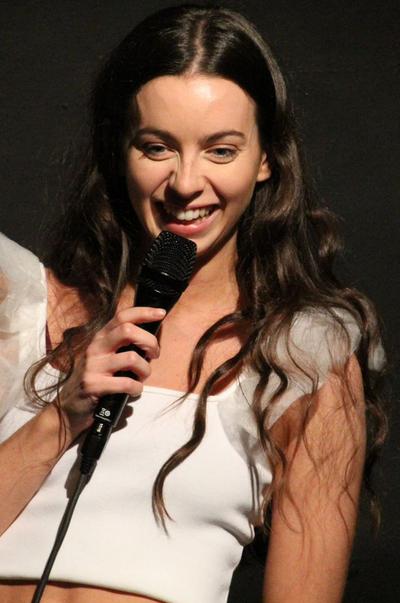 Poprosiliśmy również Abi o kilka mądrych słów na temat kreatywności i spełniania marzeń! "Wystarczy mieć dobre nastawienie i zaryzykować. Powstrzymuje nas strach przed niepowodzeniem albo brakuje nam chęci, by spróbować, ze względu na to, że może okazać się to stratą czasu lub kompletną porażką".
"Miałam również wielkie obawy, że ludzie będą mnie oceniać, i martwiłam się, że nie będę mieć odpowiedniego sprzętu ani możliwości, aby to zrealizować". Najważniejsze jednak jest, by nie zmuszać się do czegoś tylko dlatego, że tak należy lub że robią to inni. Po prostu rób to, co cię uszczęśliwia i trzyma przy zdrowych zmysłach. Pamiętaj też, że wszyscy wyglądają o niebo lepiej na Instagramie!"
Jej poczucie humoru i inteligencja to idealne połączenie! Bądź na bieżąco ze scenkami Abi na jej temat TikTok, Instagram oraz Twitter – miłego oglądania!
Śledź Primark Spotlights na naszym kanale Primark na Instagramie. Do zobaczenia w sieci!