*Ceny podane w poniższym artykule odzwierciedlają rzeczywiste ceny obowiązujące w dniu jego publikacji. Ceny te mogą sporadycznie ulegać zmianom i różnić się od cen widocznych w poszczególnych sklepach Primark.
Noce stają się dłuższe i chłodniejsze. Dni są nieco bardziej leniwe, a wieczory spędzamy w domu. To doskonała wymówka, aby cały dzień spędzić w wygodnej piżamie. Na te święta przygotowaliśmy mnóstwo uroczych i wygodnych kompletów piżamowych z rozmaitymi wzorami – od tradycyjnej szkockiej kraty, przez modele z postaciami świątecznymi, aż po zmysłową bieliznę. Tutaj każdy znajdzie coś dla siebie!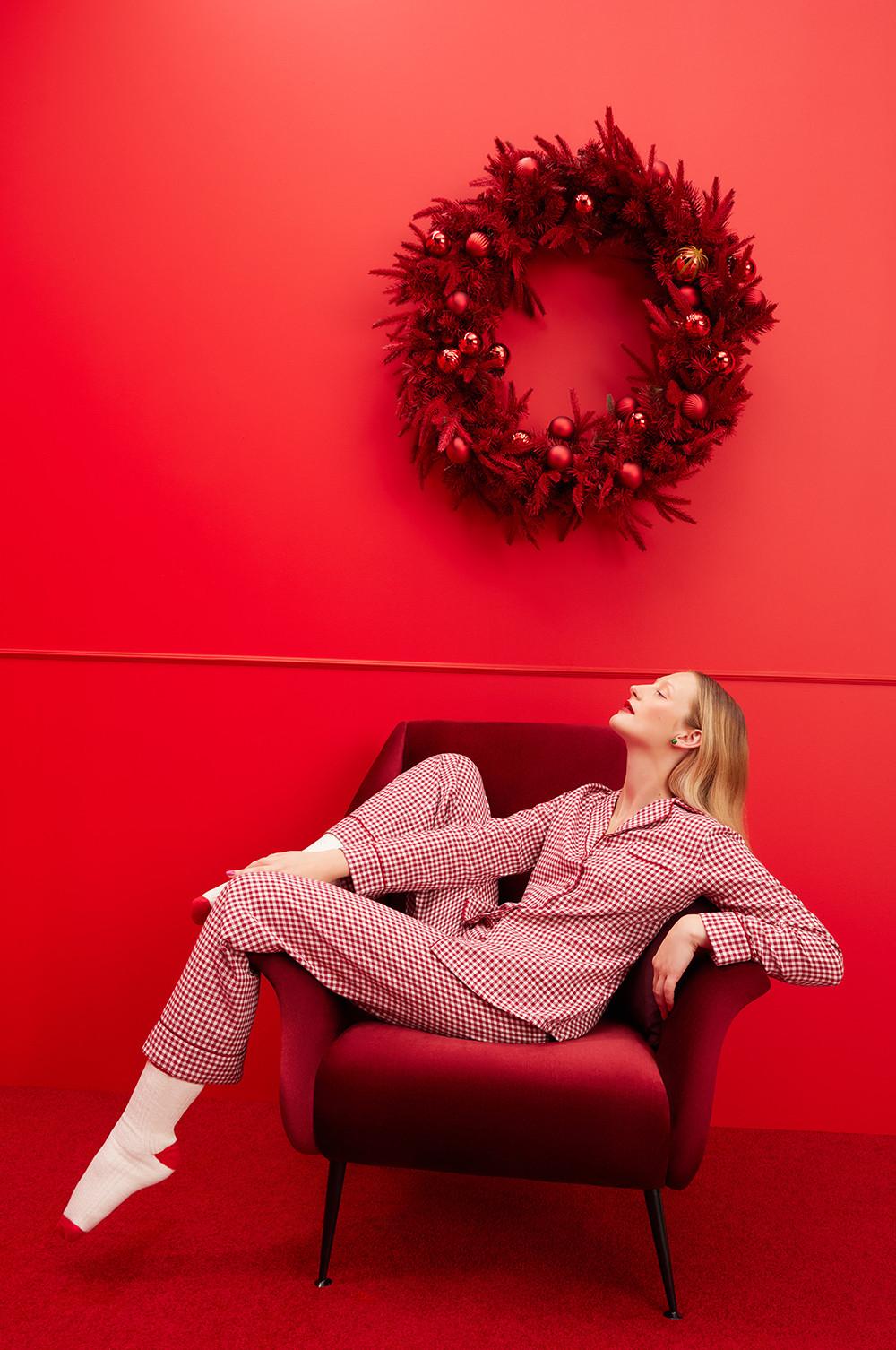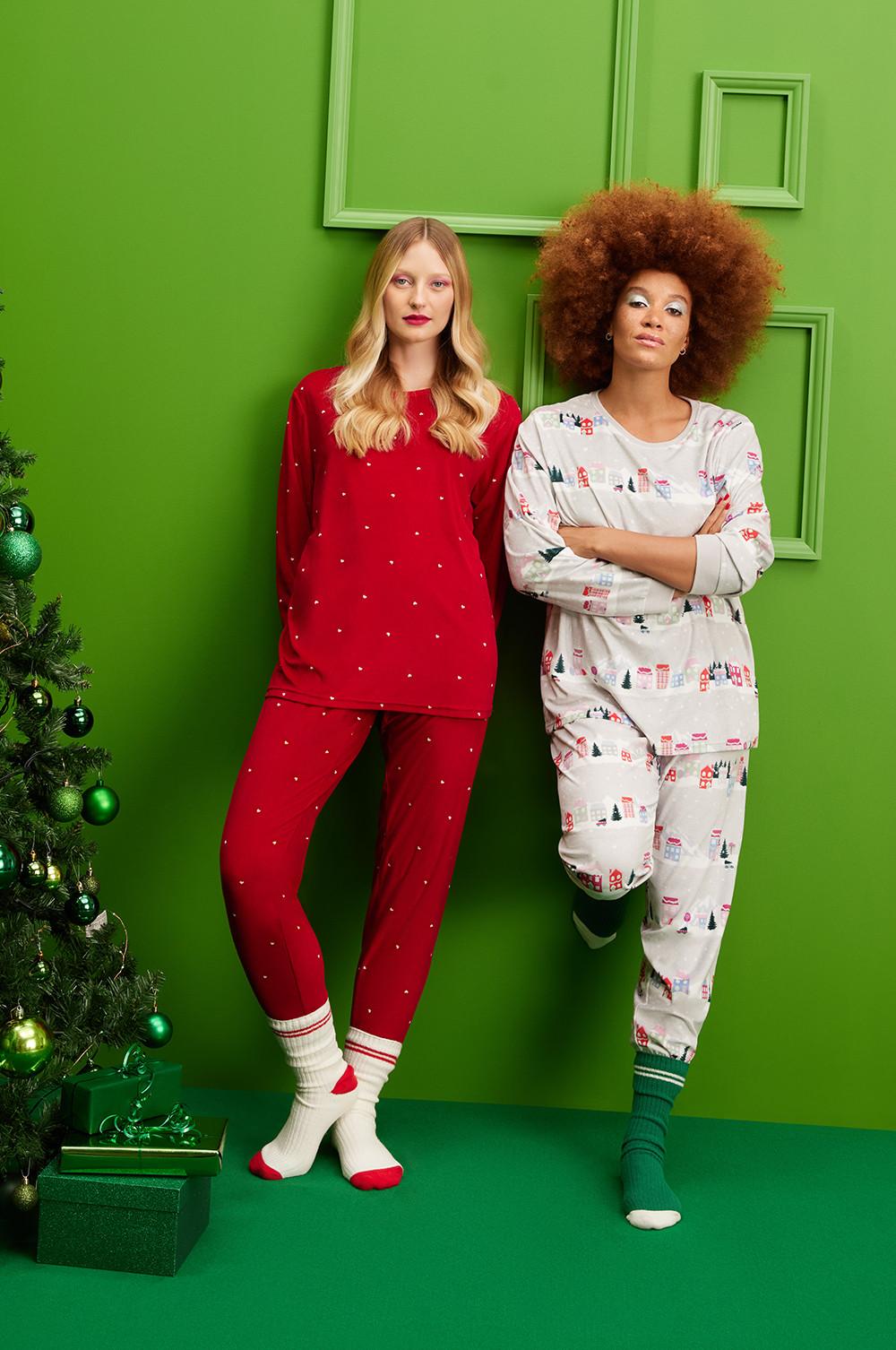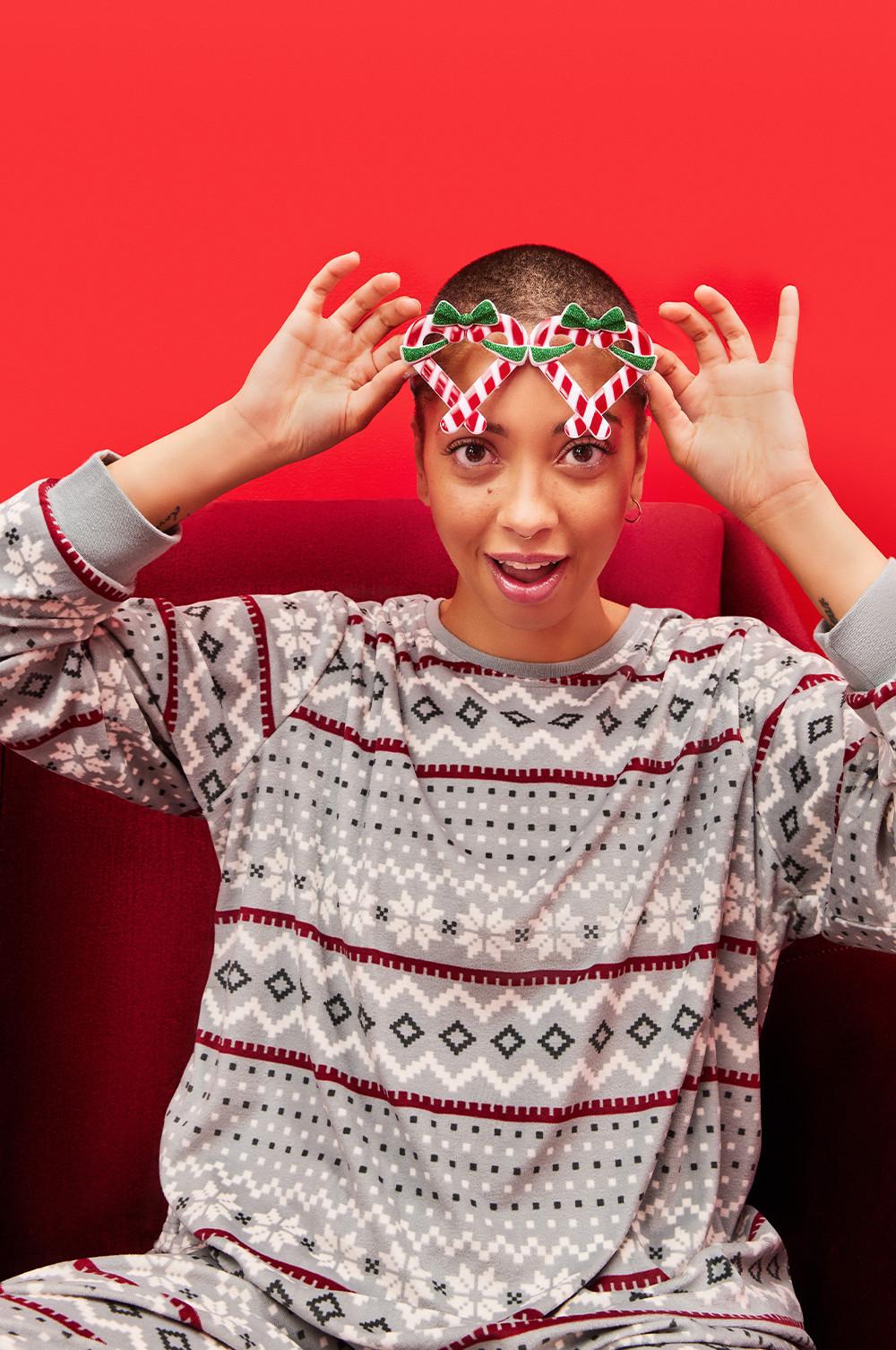 Damskie piżamy zimowe
W te święta postaw na miękkość i wygodę! Niezależnie od tego, jakie masz plany, podczas świąt musisz włożyć coś przytulnego. Świąteczna piżama to idealne połączenie wygody i stylu – w sam raz na bożonarodzeniowy maraton filmowy albo do rozpakowywania prezentów. Wybieraj spośród szerokiej gamy kompletów piżamowych w przystępnej cenie lub wybierz model w sam raz na prezent.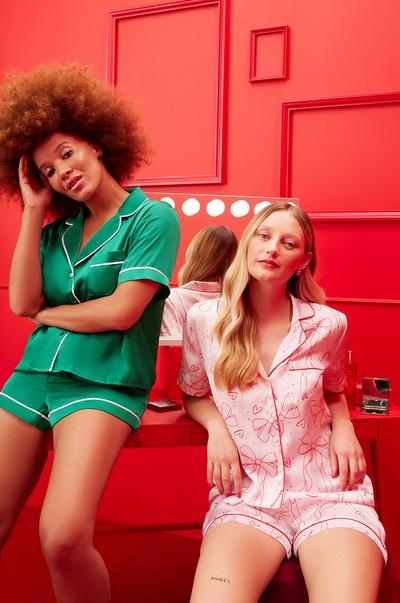 Klasyczne piżamy świąteczne
Świąteczne piżamy to jedna z naszych ulubionych tradycji bożonarodzeniowych. Jeśli lubisz piżamy z kultowymi świątecznymi postaciami, mamy wszystko, czego potrzebujesz. Możesz wybierać spośród uroczych modeli z reniferami oraz szkockimi wzorami rodem z krainy zimowych cudów. Każdy z nich powstał z miękkiego materiału. Jeśli wolisz coś nieco bardziej szykownego, wybierz satynowy komplet w czerwone i białe paski.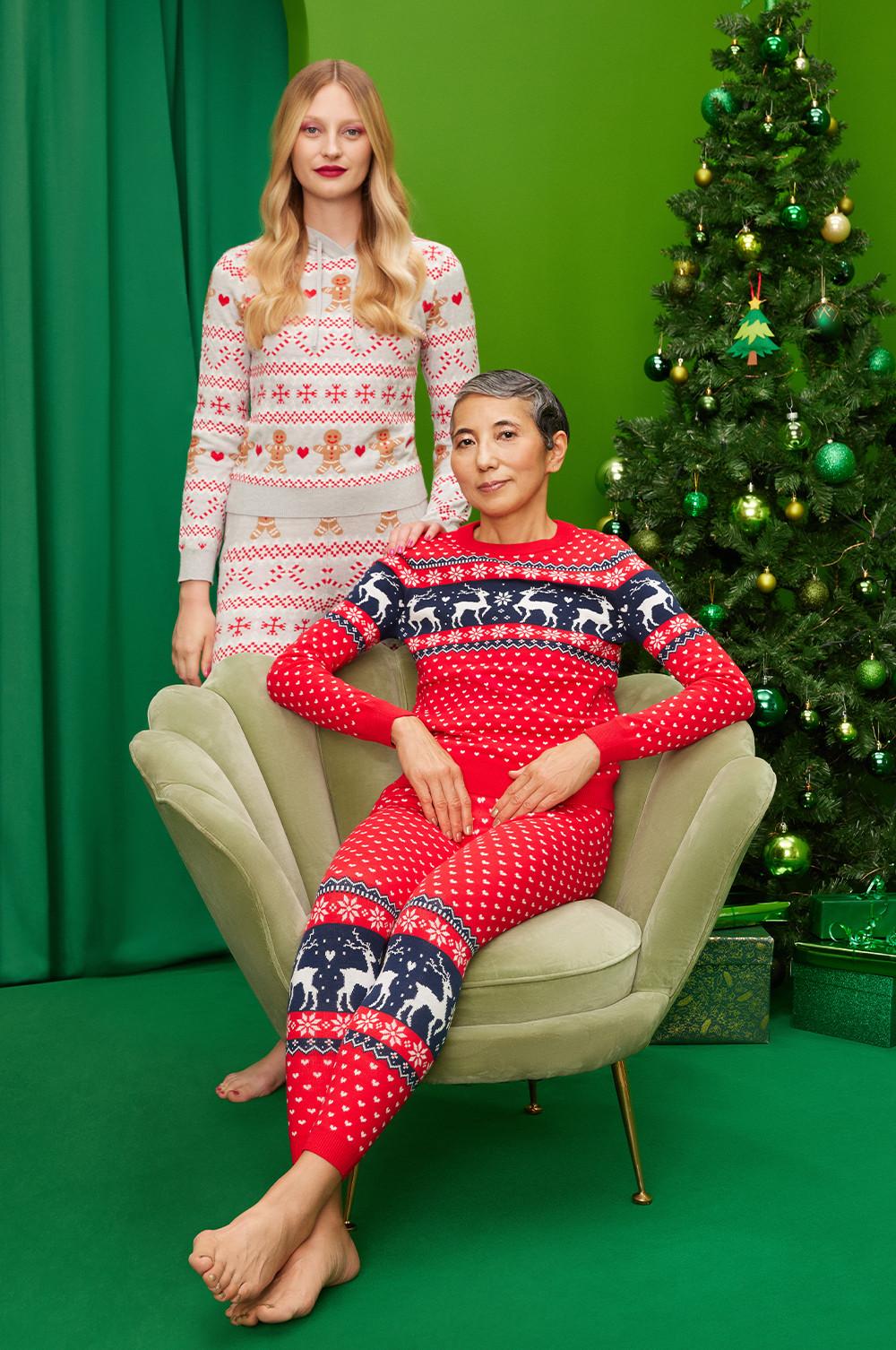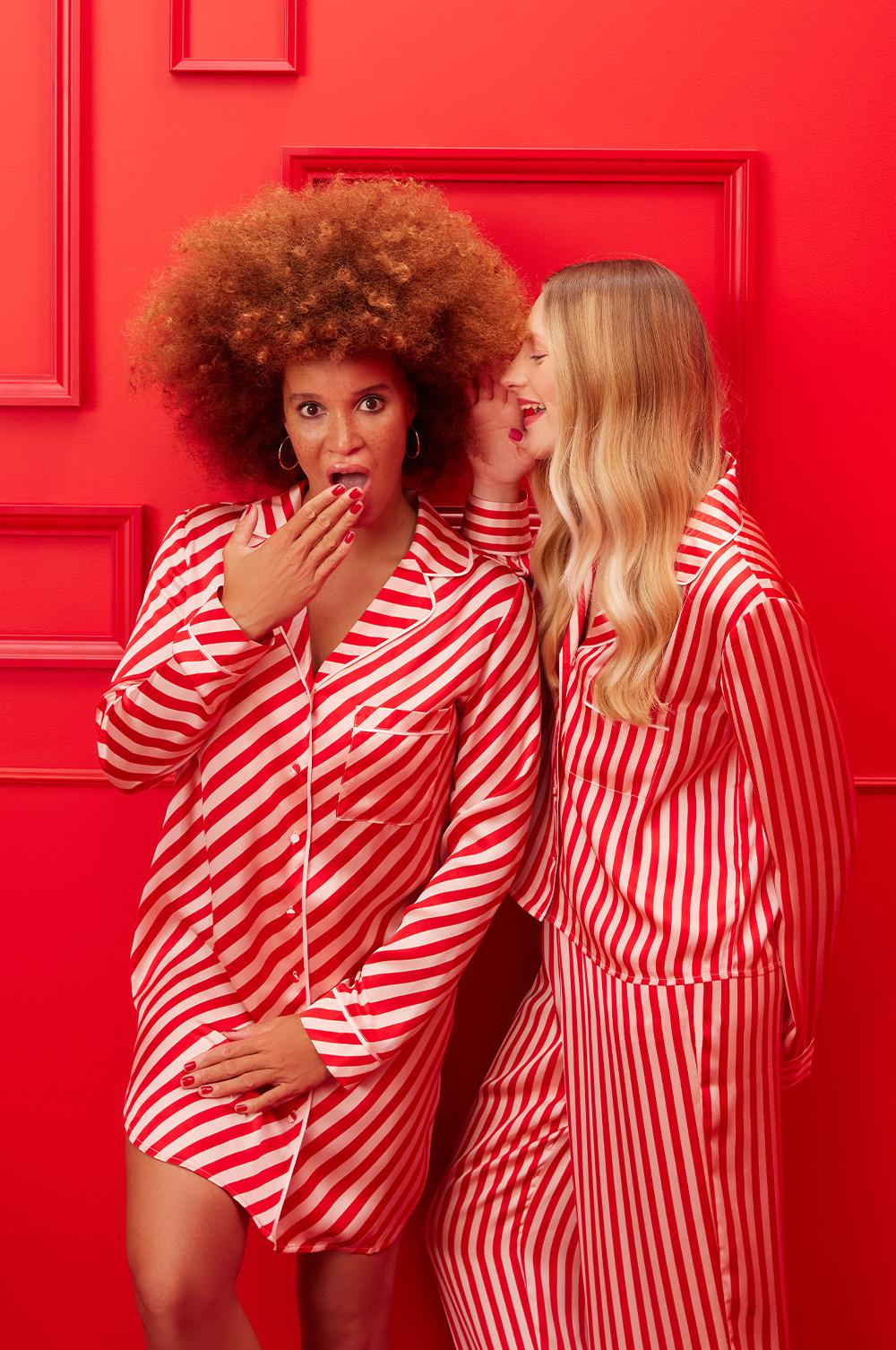 Czerwone koszule do spania i elementy piżam
Wolisz koszulę do spania? U nas znajdziesz nie tylko wzorzyste piżamy, ale też koszule do spania z takimi samymi wzorami! A jeśli lubisz komponować własne komplety do spania, to mamy również górne i dolne elementy piżam, które możesz kupować oddzielnie i tworzyć z nich wymarzone kompozycje w swoim stylu.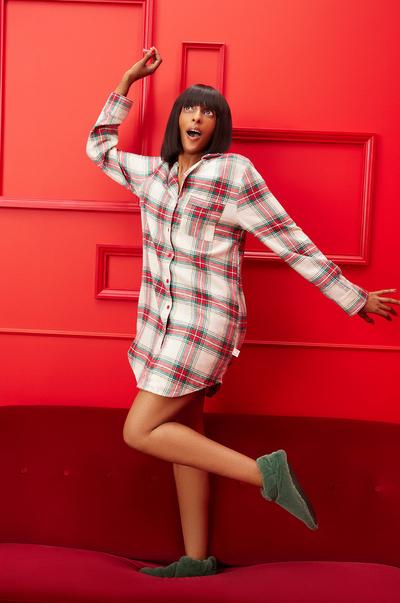 Pomyśleliśmy też o stopach, które zasługują na przytulne ciepło! W naszych sklepach znajdziesz szeroki wybór grubych i mięciutkich skarpet oraz kapci.