Noce stają się dłuższe i chłodniejsze, a dni nieco bardziej leniwe... to doskonała wymówka, aby cały dzień pozostać w wygodnej piżamie. Na te święta przygotowaliśmy mnóstwo uroczych i wygodnych zestawów piżamowych w wielu wzorach – od tradycyjnej szkockiej kraty, przez modele z postaciami świątecznymi i Twoimi ulubionymi gwiazdami kina i telewizji. Każdy znajdzie coś dla siebie!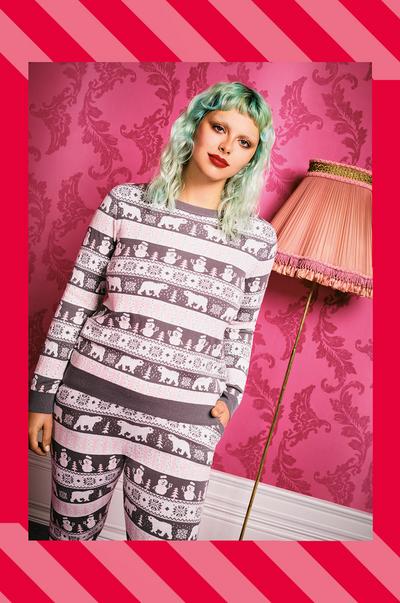 Świąteczne zestawy piżamowe dla kobiet i mężczyzn
W te święta postaw na miękkość i wygodę! Niezależnie od tego, jakie masz plany, musisz mieć na sobie coś wyjątkowego. Świąteczna piżama to idealne połączenie wygody i świątecznego stylu. Jeśli nie możesz przekonać całej rodziny do jednego wzoru, pozwól każdemu wybrać, co mu się podoba.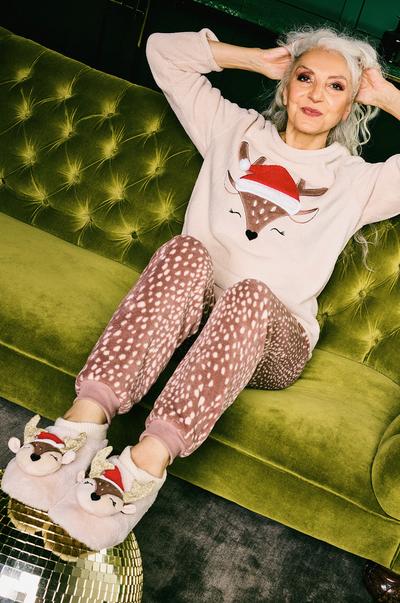 Klasyczne świąteczne zestawy piżamowe
Świąteczne piżamy to jedna z naszych ulubionych tradycji bożonarodzeniowych. Jeśli lubisz piżamy z kultowymi świątecznymi postaciami, mamy wszystko, czego potrzebujesz. Możesz wybrać urocze wzory z reniferami, bałwankami, ludzikami z piernika i wiele innych. Każda z nich jest uszyta z miękkiego materiału. Jeśli wolisz coś nieco bardziej szykownego, wybierz zestaw w czerwoną kratę lub klasyczny szkocki wzór żakardowy. Do kompletu dobierz świąteczne kapcie i skarpetki, aby było Ci zawsze ciepło w stopy.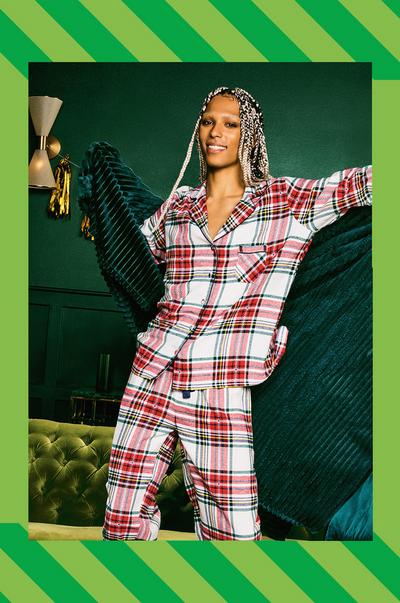 ##Twoje ulubione gwiazdy świątecznych filmów i programów telewizyjnych
Zanim rozpoczniesz tradycyjny maraton filmów świątecznych, przygotuj kubek gorącej czekolady i przekąski. Nie zapomnij też o stylowym stroju! Jak na prawdziwego fana przystało, załóż piżamę z nadrukiem przedstawiającym Twoich ulubionych bohaterów z filmów świątecznych! Od gremlinów po elfy – w naszej kolekcji znajdziesz wzory dla miłośników najróżniejszych filmów.