Rzuć w kąt bluzy i kapcie – nadchodzi lato! Jeśli chcesz odzyskać szykowny look, swobodne krawiectwo to strzał w dziesiątkę. Zapomnij o ograniczających marynarkach i źle dopasowanych koszulach, o zdjęciu których marzysz – nasza letnia kolekcja w stylu swobodnego krawiectwa to przede wszystkim wygoda bez kompromisów w kwestii stylu. Luźne kroje i fasony idealnie podkreślające sylwetkę niezależnie od kształtów i rozmiarów sprawiają, że te szyte na miarę ubrania staną się pozycją obowiązkową sezonu, którą wprost pokochasz. Przewiń w dół i odkryj stylizacje wprost od naszych ulubionych influencerek.
Garnitur w prążki na co dzień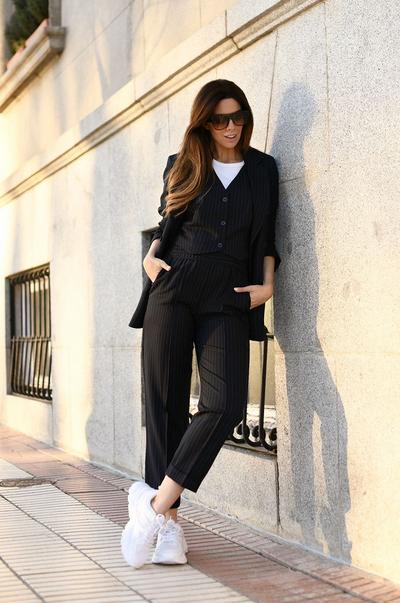 Nadal myślisz, że garnitury to zbyt elegancka i sztywna opcja do noszenia na co dzień? Wykluczone! Ten ponadczasowy zestaw w drobne paseczki nigdy nie wyjdzie z mody. Luźny blezer i dopasowane spodnie (z elastyczną talią - hurra!) doskonale prezentują sięw połączeniu z prostymi adidasami. A poza tym możesz je też nosić osobno, by w pełni wykorzystać potencjał wszystkich elementów. Wybierz większy rozmiar, by stworzyć stylizację w stylu boyfriend – doskonale sprawdzi się założony na sweter, gdy znów powieje chłodem.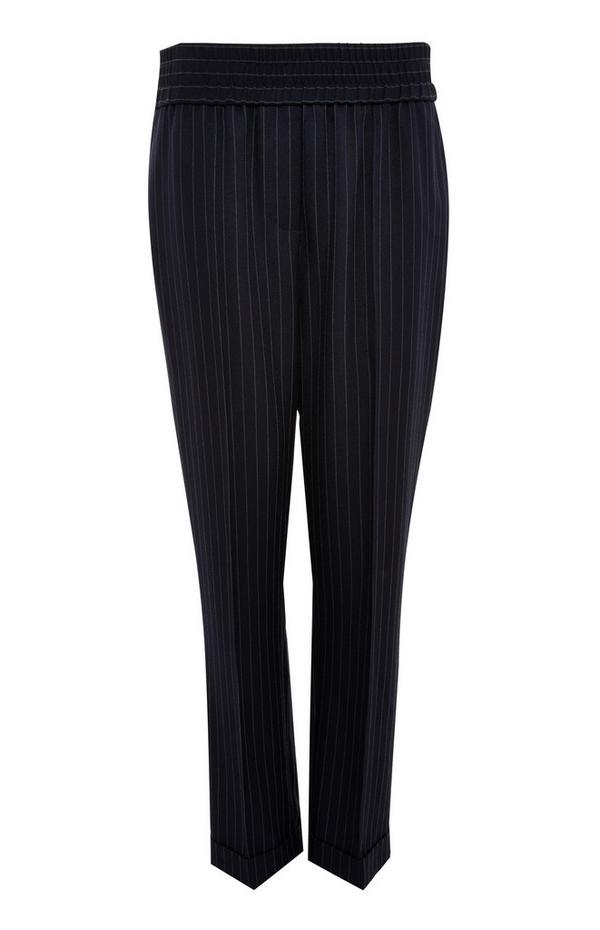 Navy Pinstripe Jogger
PLN 55,00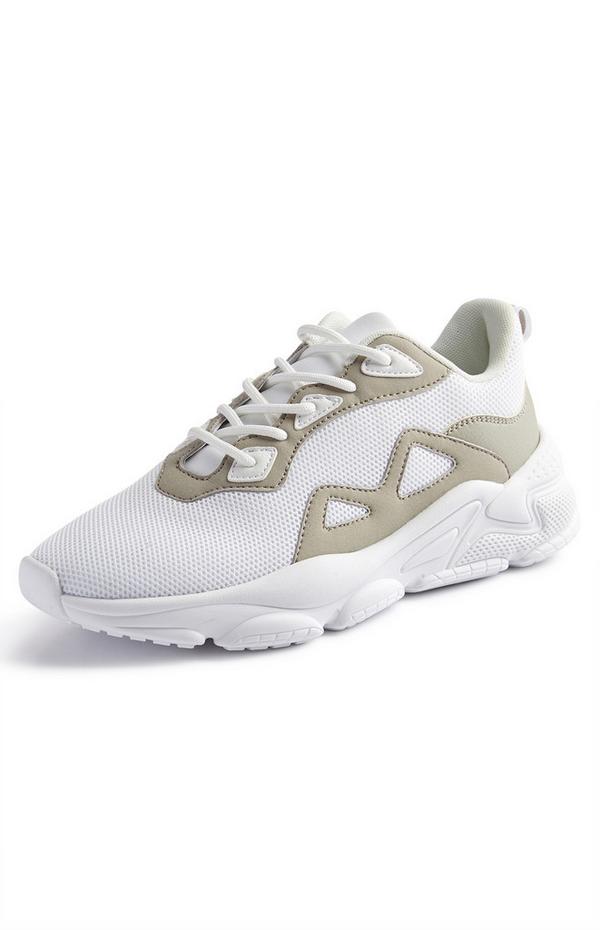 White And Khaki Mesh Mix Chunk Trainers
PLN 80,00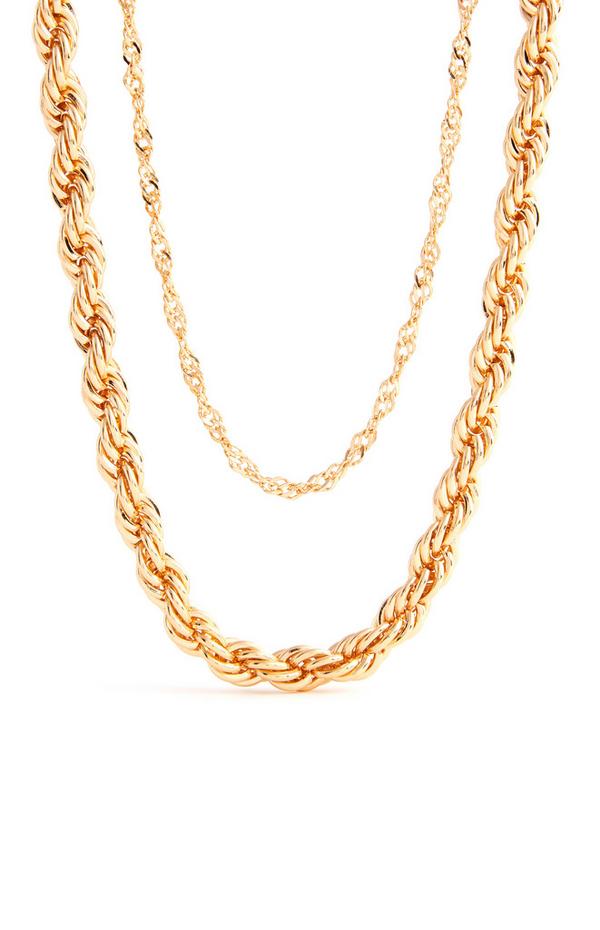 Goldtone Two Row Twist Necklace
PLN 17,00
Koszula oversize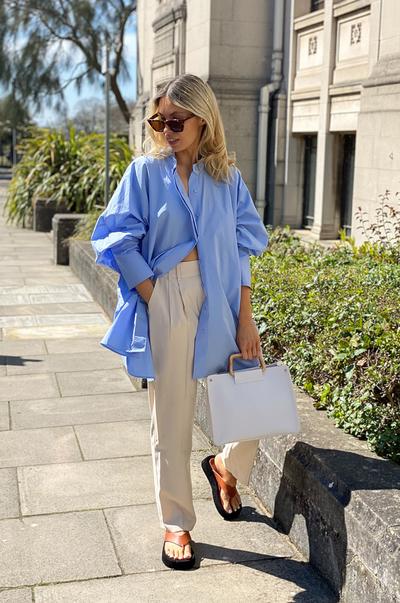 Jeśli nie jesteś gotowa, aby sięgnąć po garnitur, dopasowane spodnie i koszula oversize to idealne połączenie, które powoli wprowadzi Cię w krawiecki trend. Modny chabrowy niebieski odcień, który wybrała Georgina, można było zobaczyć na wszystkich wiosenno-letnich wybiegach, a w połączeniu z beżowymi spodniami i japonkami tworzy doskonały look, który pozwoli Ci przetrwać cały sezon.
Neutralny garnitur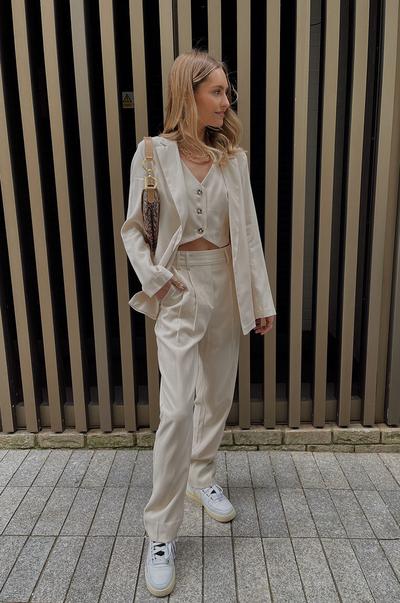 Piaskowy beż to podstawowy odcień każdej wiosny i lata. Wybierz trzyczęściowy garnitur w tej kolorystyce i zyskaj wszechstronny zestaw, który możesz łączyć i dopasowywać do woli. Marynarka to niezbędny element garderoby, który sprawi, że Twój codzienny strój w postaci jeansów i koszulki w jednej chwili zmieni się z luźnego w luksusowy. Gruba złota biżuteria prezentuje się doskonale w połączeniu z tym letnim odcieniem. Po prostu załóż swoje ulubione naszyjniki i pierścionki, aby uzyskać najlepszy efekt.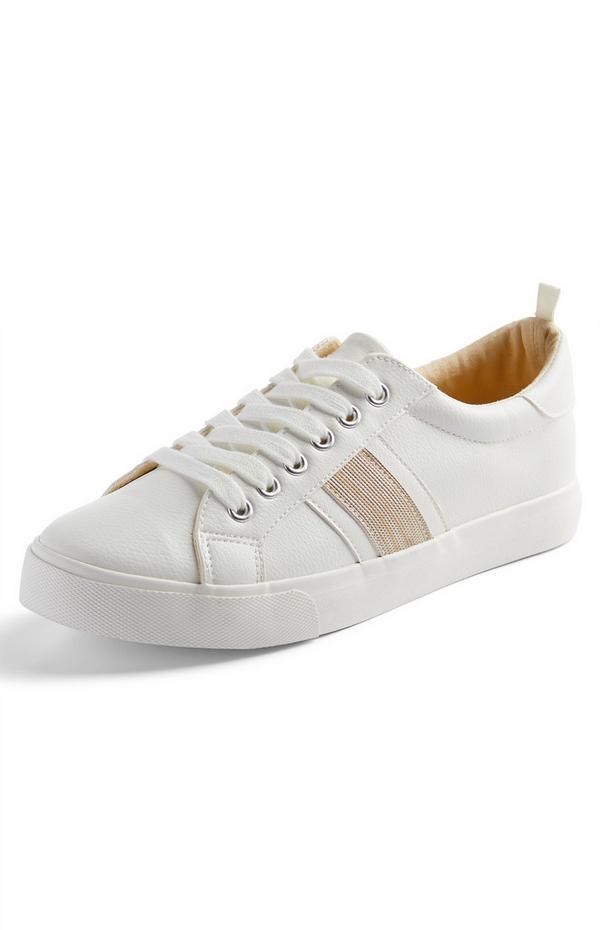 White Side Stripe Low Top Trainers
PLN 70,00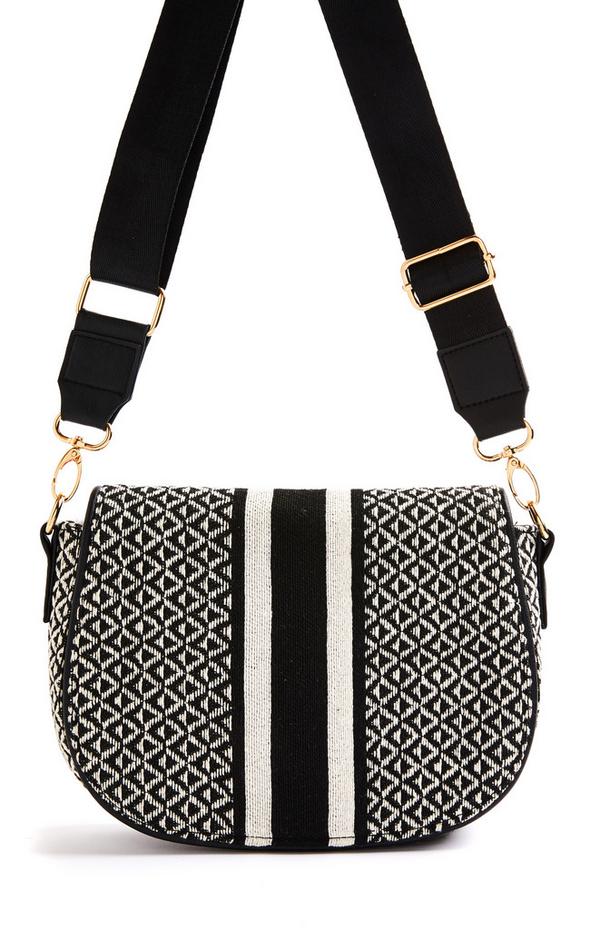 Black Jacquard Saddle Crossbody Bag
PLN 34,00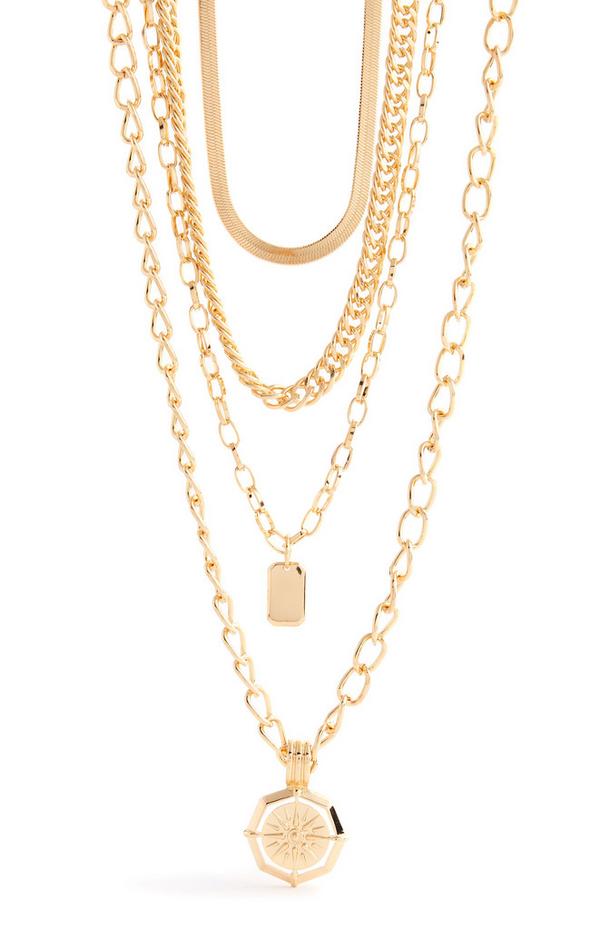 Goldtone Multi Row Mix Chain Necklace
PLN 17,00