Nie ma nic równie odświeżającego jak zimowy spacer na łonie natury, który pozwala chłonąć piękno przyrody w całej jej mroźnej okazałości. Poza tym, to także świetna okazja do zaprezentowania się w najbardziej przytulnych i najmodniejszych strojach sezonu. Bo tak między nami – bez dobrego zdjęcia na Insta #zimowyspacer się nie liczy.
Pastele w stylu preppy
Kolor liliowy powstał chyba z myślą o zimowej aurze. Ta aksamitnie miękka kurtka koszulowa w pepitkę wspaniale prezentuje się w połączeniu z dopasowaną spódniczką, tworząc duet idealny na zimowe spacery w chłodniejsze dni. Potrzebujesz dodatkowo się rozgrzać? Sięgnij po puszysty błękitnykapelusz wędkarski i zafunduj sobie dodatkową porcję ciepła w najlepszym stylu. Dopełnij stylizacji białymi masywnymi butami, by nadać jej delikatny akcent preppy.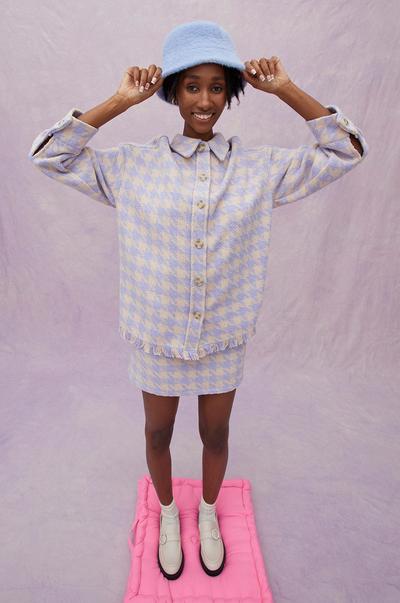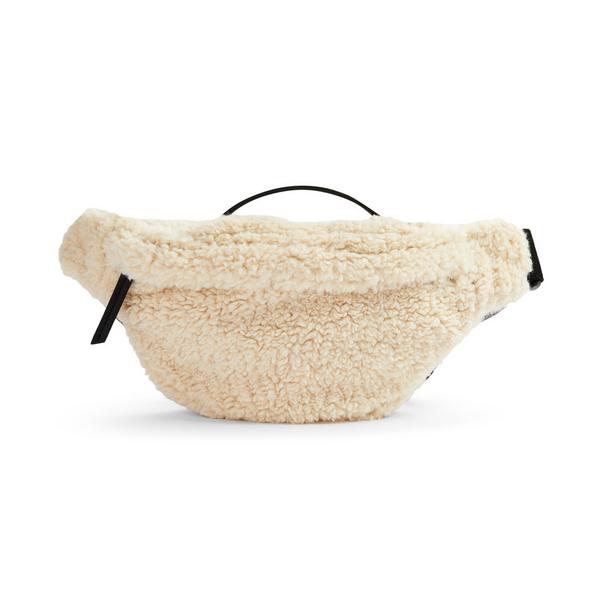 Monochrome Faux PU Leather Borg Bumbag
43,00 PLN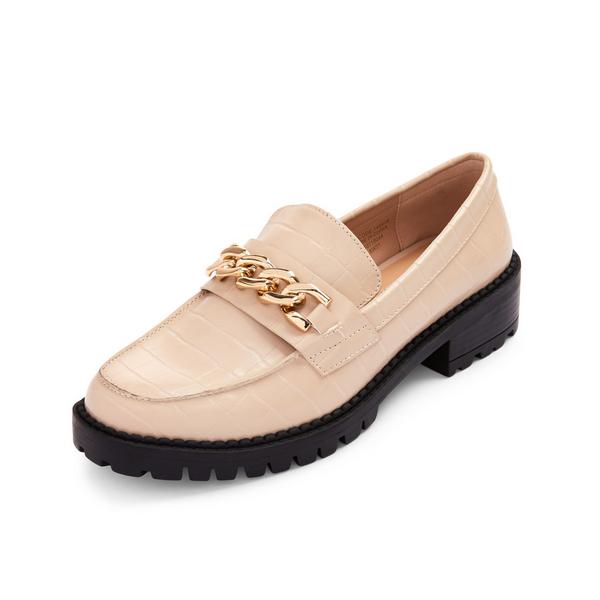 Beige Chunky Chain Detail Loafers
70,00 PLN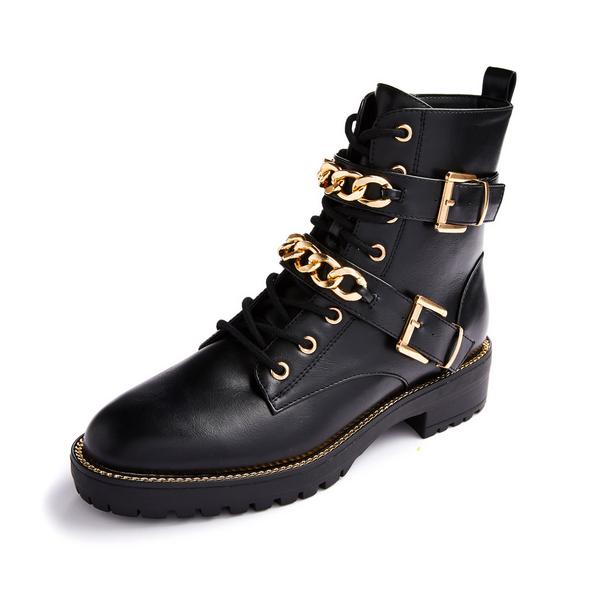 Black Chunky Chain Detail Lace Up Boots
100,00 PLN
Marzycielski błękit
Pastelowy błękit to jeden z naszych ulubionych kolorów tej zimy. To odcień tak marzycielski, że z miejsca tworzy wyraziste stylizacje. Jak chociażby nasza tkana niebieska sukienka z dopasowaną kurtką koszulową – outfit niezwykle wygodny i uroczy zarazem. Jeśli chcesz przełamać jednolity szykowny styl dodatkiem w innej, bardziej energicznej kolorystyce, postaw na beżowe botki chelsea. Ta dopracowana stylizacja z pewnością przyciągnie spojrzenia i doda Ci pewności siebie.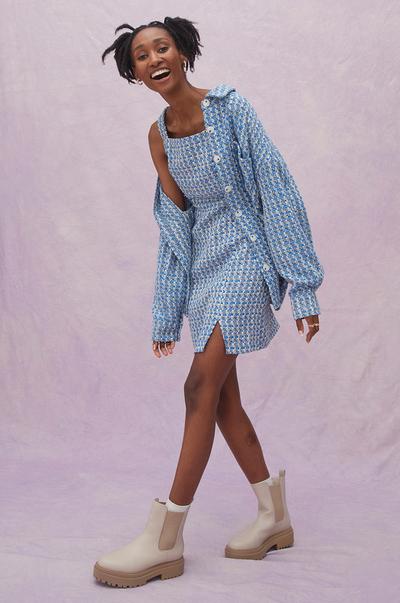 Balonowy róż
Trudno o bardziej wyrazisty, energetyczny zestaw niż ten jasny dopasowany komplet z kurtką koszulową i spódnicą. Urocza do granic stylizacja kipiąca pozytywną energią i radością życia. Wybierz się w niej na spacer, a z pewnością nie jedna głowa obróci się za Tobą z zachwytu.