*Ceny podane w poniższym artykule odzwierciedlają rzeczywiste ceny obowiązujące w dniu jego publikacji. Ceny te mogą sporadycznie ulegać zmianom i różnić się od cen widocznych w poszczególnych sklepach Primark.
Nadchodzą krótsze, zimniejsze i ciemniejsze dni, dlatego ważne jest, aby zadbać o dobre samopoczucie i odpowiednie wyposażenie garderoby na nowy rok. W naszym przyjaznym dla portfela asortymencie z pewnością znajdziesz rzeczy, które sprawią, że się rozpromienisz i zyskasz kilka punktów za styl.
Fuzja komfortu i stylu
Odzież domowa jeszcze nigdy nie prezentowała się tak dobrze. Niezależnie od tego, czy pracujesz z domu, czy pozwalasz sobie na chwilę relaksu – błogi komfort, jaki zapewniają nowe ubrania po domu, nie ma sobie równych. Bluza i spodnie dresowe w kolorze kobaltowego błękitu to supermiękki komplet, który sprawdzi się jako idealny akcent kolorystyczny w Twojej zimowej garderobie. Chcesz podrasować swój domowy look? Nasz kremowy ocieplany bezrękawnik zapewnia dodatkową warstwę ciepła, kiedy masz coś do załatwienia w mroźny dzień.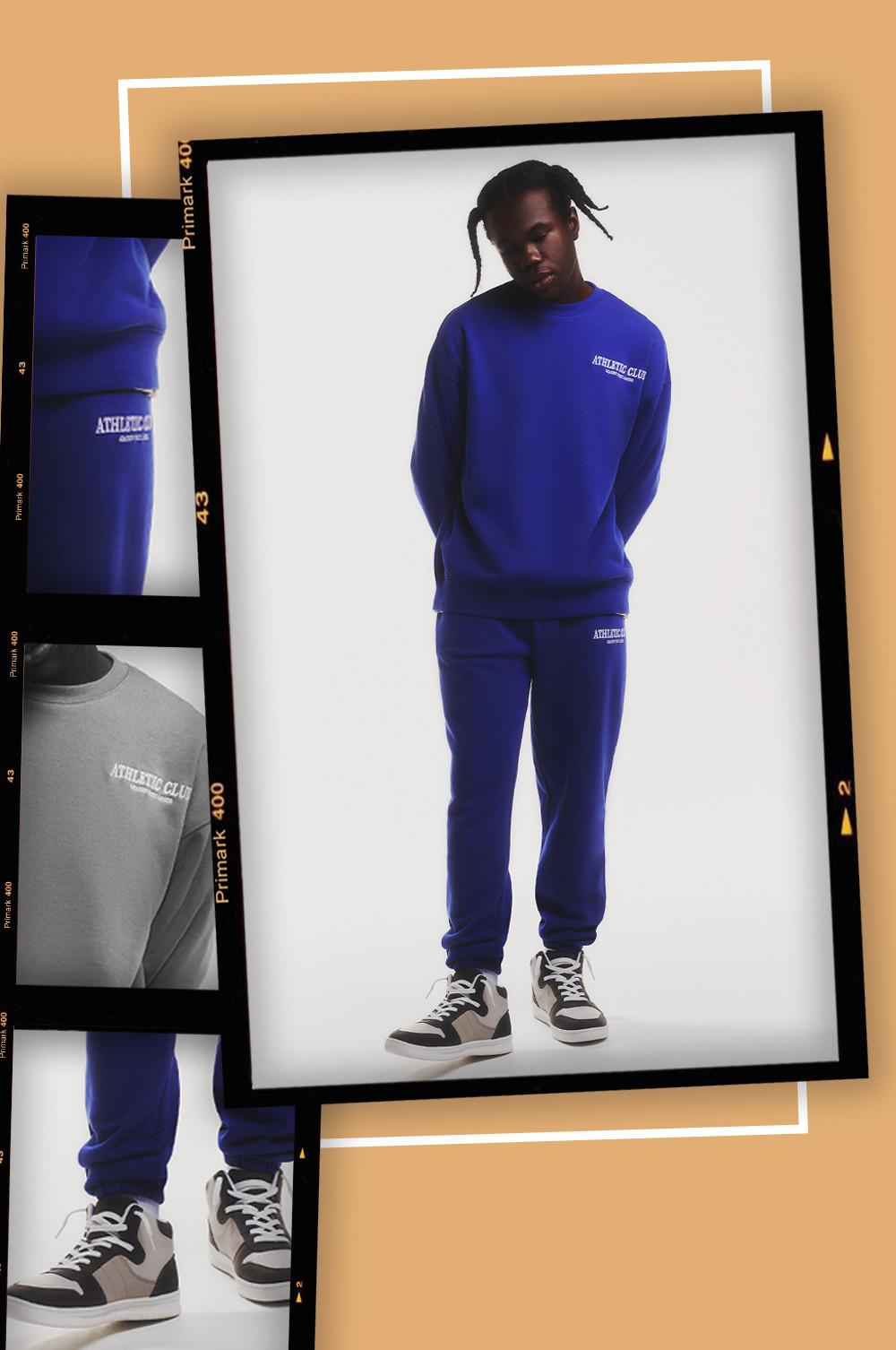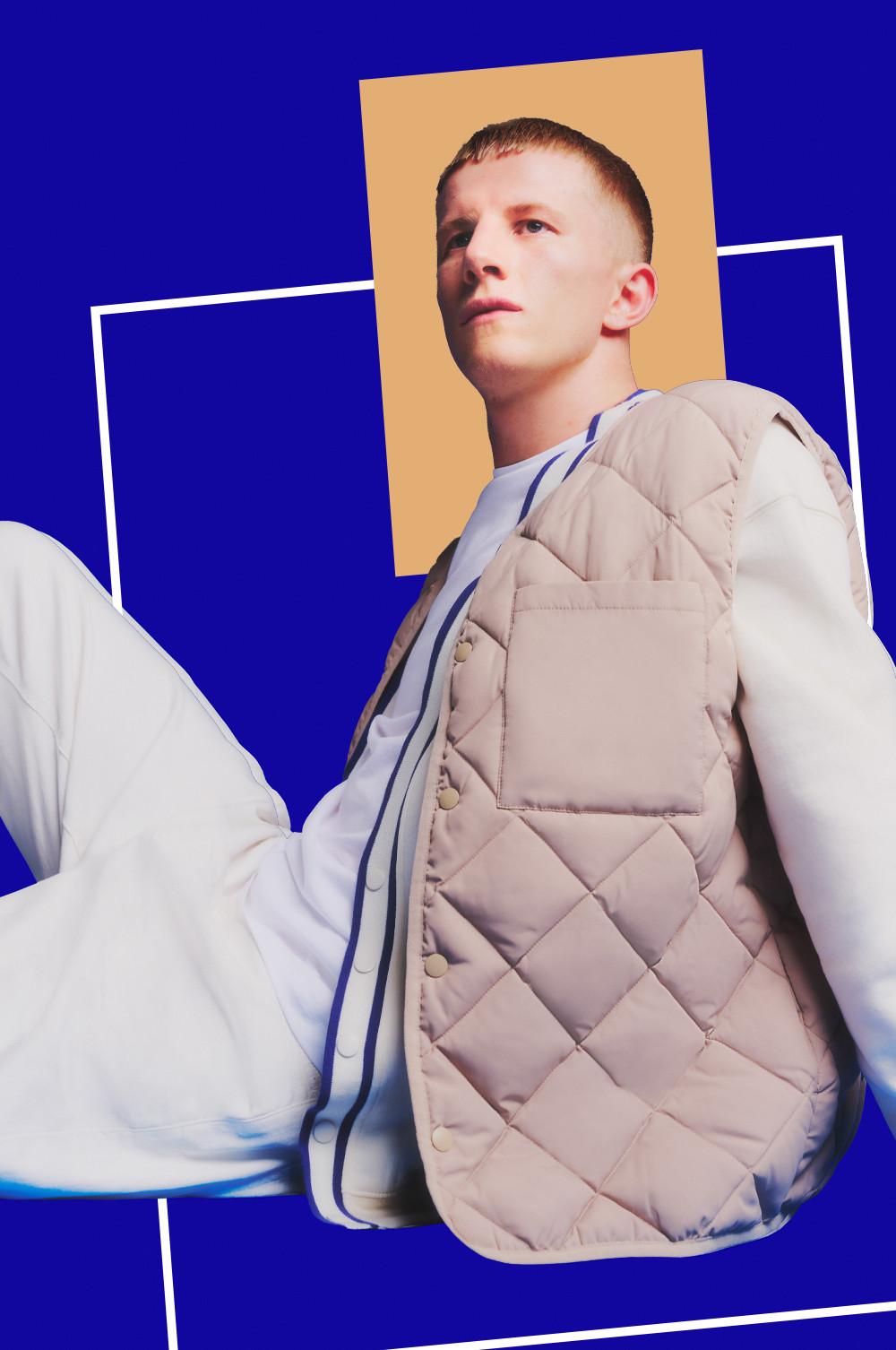 Bluza z suwakiem 1/4
Niezawodny wybór na mroźne dni. Nasze bluzy z suwakiem 1/4 po mistrzowsku ochronią Cię przed chłodem. Wybierasz się na siłownię, czy raczej zostajesz w domu? Bez względu na odpowiedź, teraz możesz zachwycać stylem, który jest nie tylko wygodny, ale też praktyczny. Po prostu zestaw bluzę z jeansami lub spodniami dresowymi, aby stworzyć luźny, swobodny look, który stanie się Twoim nowym ulubionym outfitem na co dzień.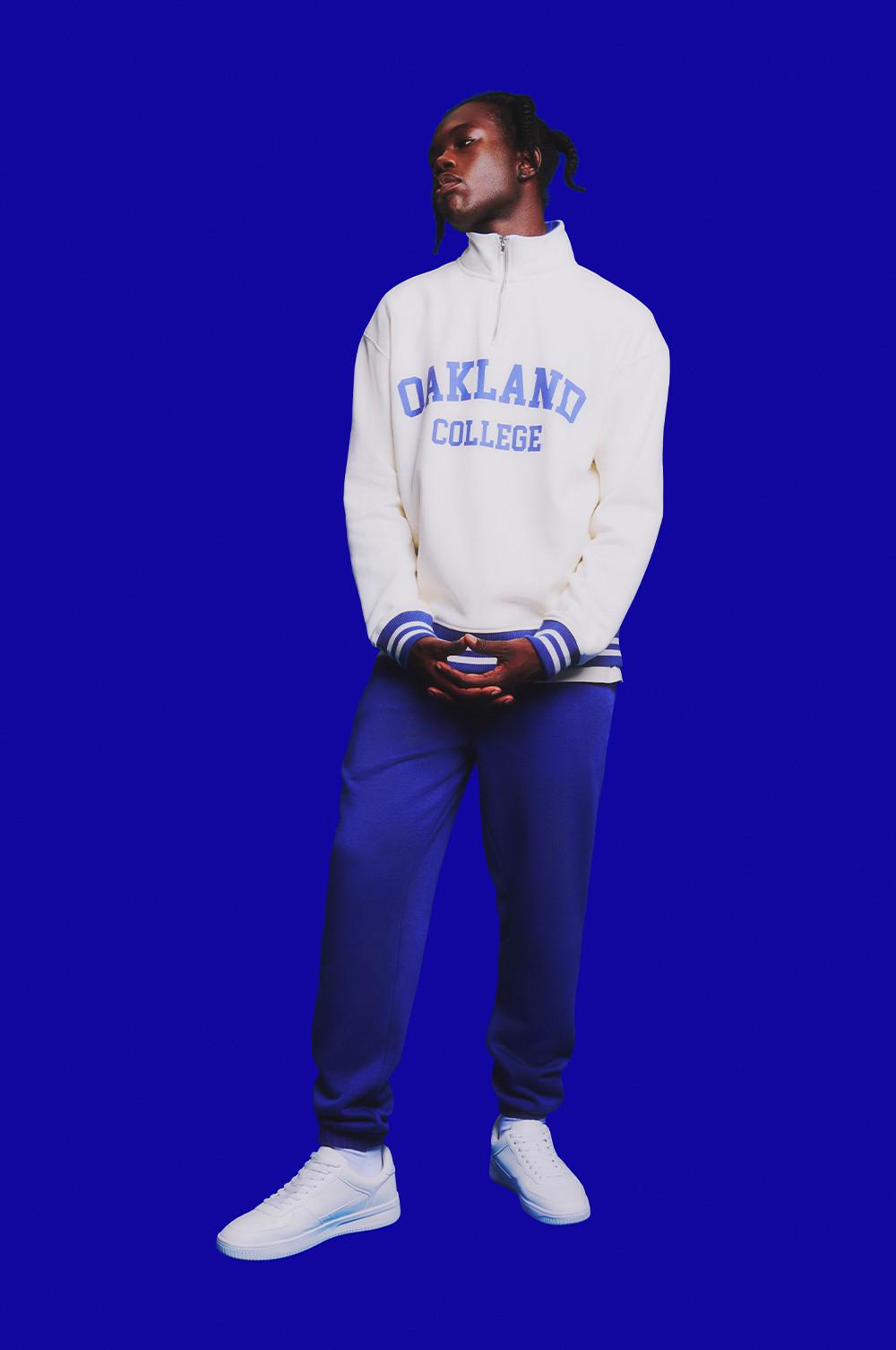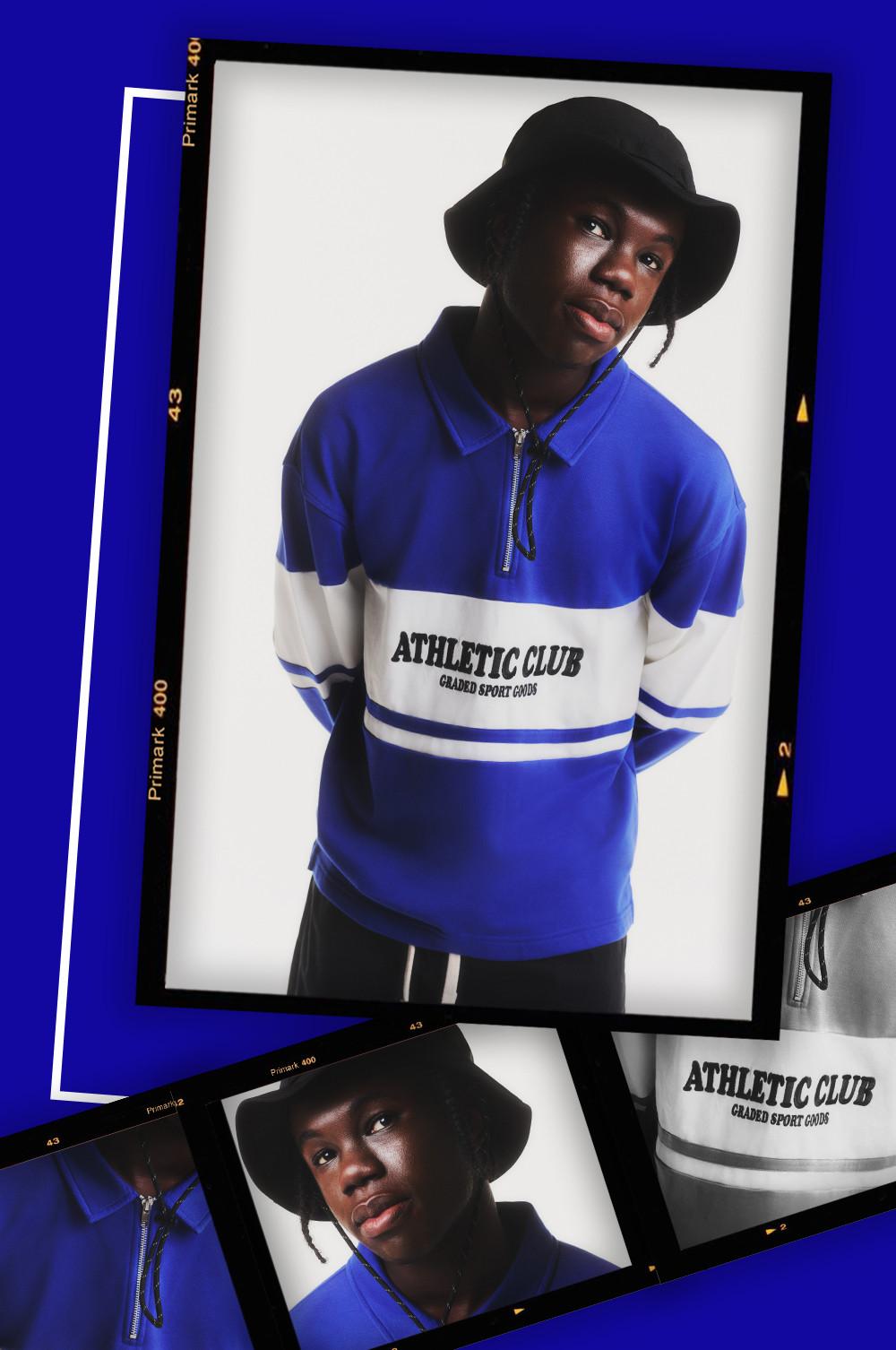 Warstwy w miejskim stylu
W 2022 roku wzdychaliśmy z nostalgią do trendów z początku lat dwutysięcznych i w nowym roku wcale się to nie zmieni! Nie dość, że nasza kurtka uczelniana z powodzeniem przenosi nas w studenckie klimaty, to jeszcze stanowi komfortową ochronę przed chłodem i zachwyca kobaltowo-błękitnym odcieniem! Połącz ją z T-shirtem oversize i bojówkami, aby stworzyć luźny outfit w miejskim stylu, który zapewnia powiew świeżości, a jednocześnie pozostaje wierny modzie z przełomu wieków.